Add tag in orders with order delivery date and time.
→ When the customer places a new order, the order tags will be added to their order with the delivery date and time they selected.
To enable Order Tags
→ Log in as admin to the website and go to the apps page.
→ Select the Order Delivery Date app.
→ Go to the Settings> Shipping.
→ Look for the Date and Time Order Tag checkbox and check it to enable the option.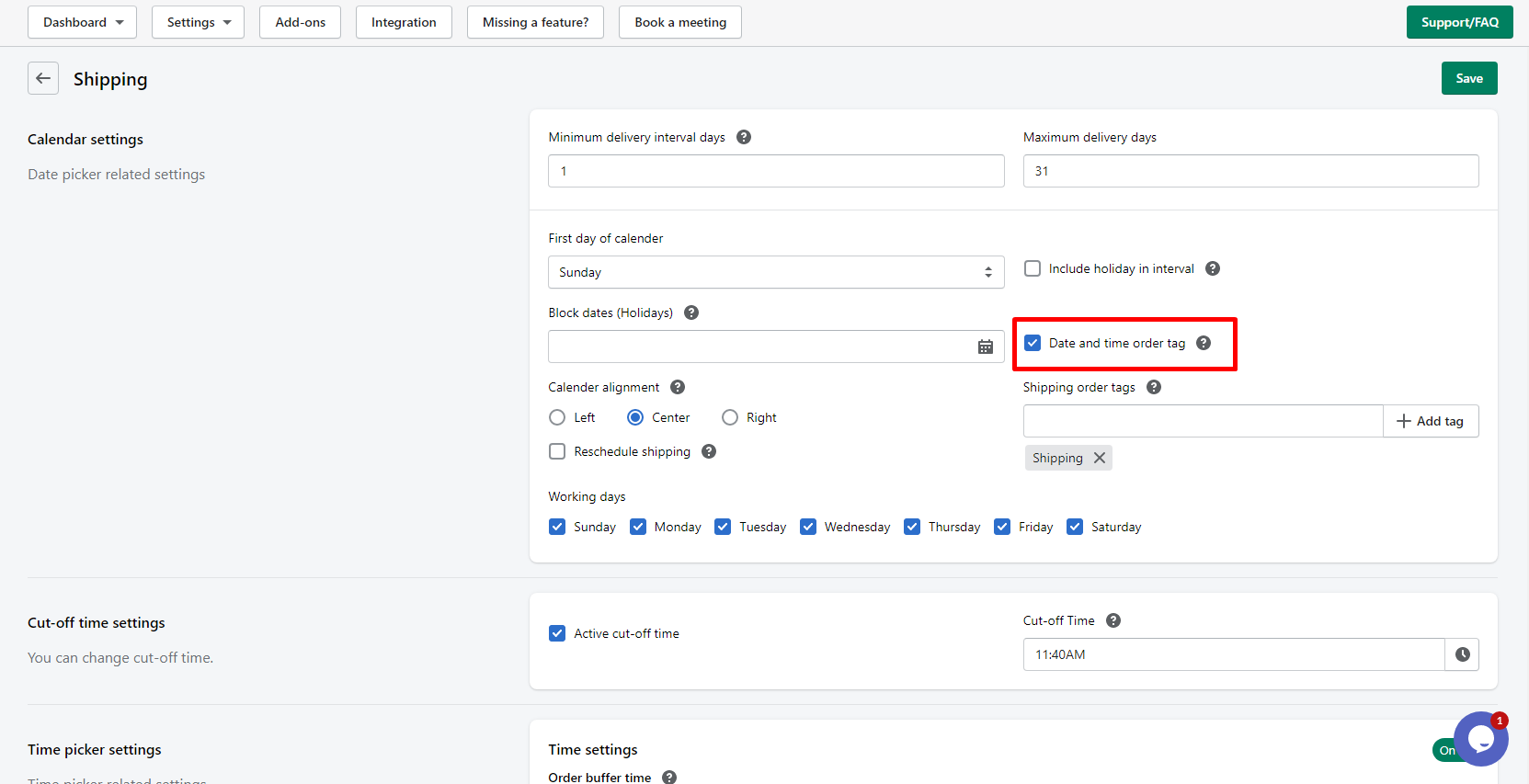 ---
→ For the result of this option, please check the below image.
---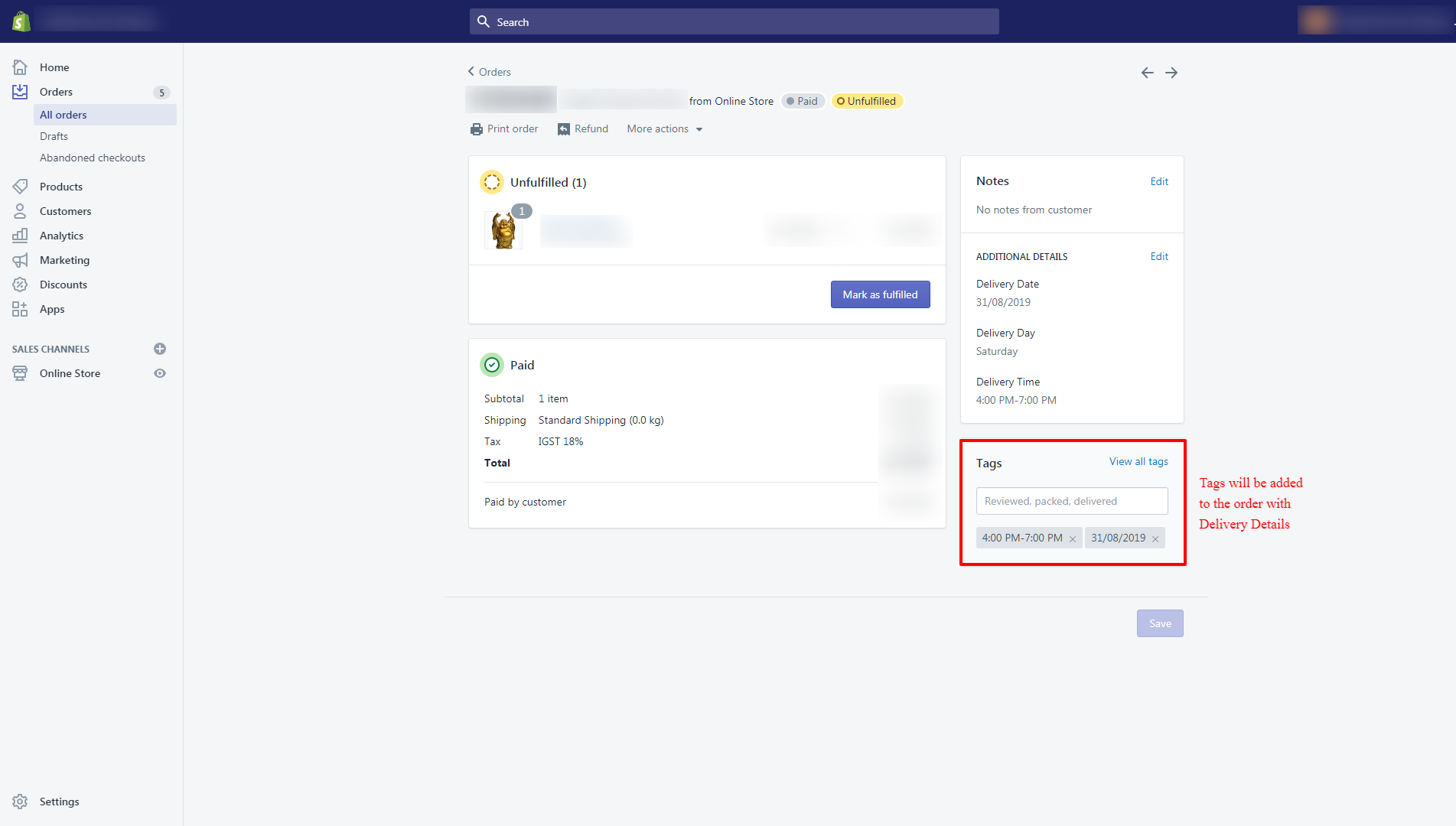 To read the complete guide on Order Delivery Date click here.