Think of a scenario, where you want to provide Same-day delivery to the lucky customers. If the customers come to your site before 5 o'clock then only he/she can take the same-day delivery, otherwise, the user cannot access the same-day time slots.
Likewise, if you have such needs for same-day delivery with cut-off time, this option is useful.
Selecting this option will hide all time slots of the current day after the cut-off time for the users who enter your site after the cut-off time.
To activate cut-off time:
Go to Settings> Shipping
Under Cut-off time settings, check the Active cut-off time checkbox
Select your time for cut-off time
Click on the Save button
---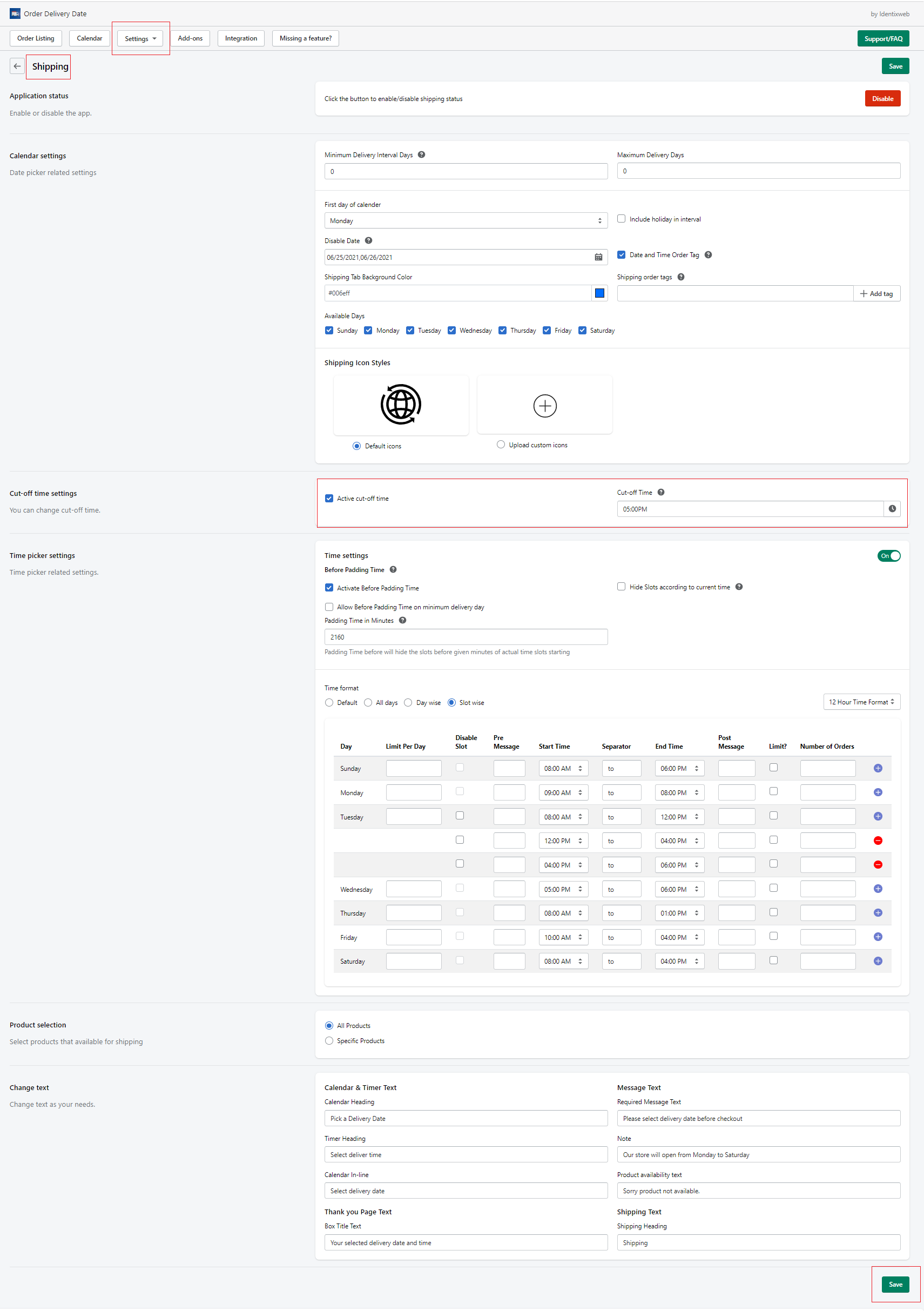 For example,
Here the cut-off time is 5 PM, so if a user visits your site after 5 PM, he/she will not be able to see any time slots of the same day.
In this scenario, if the user visits your site before 5 PM, i.e. 3:30 PM, he/she will be able to see all the time slots of the same day.
To read the complete guide on Order Delivery Date click here.