List/Allow store from where customers can pick their orders.
→ Add store locations so that your customers can pick up their orders where they want to get delivered.
Store locations
A list of all store locations with the settings can apply.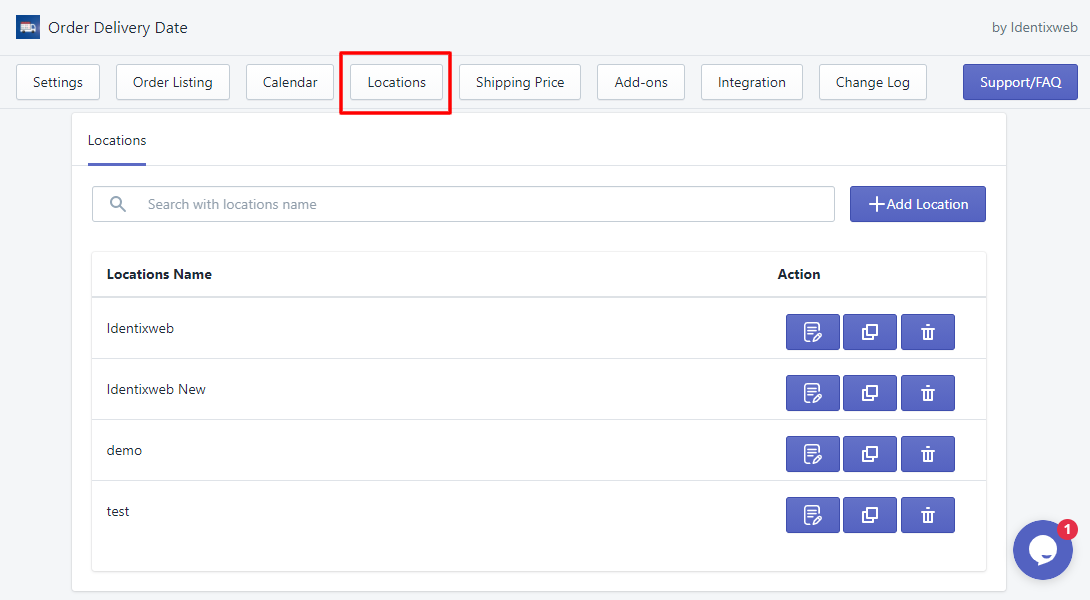 → After clicking on one of the location's edit button, you'll get the below settings page where you can set the following options:
Enable/Disable location
Company Name
Address Line 1
Address Line 2
City
Country
Province
Postal Code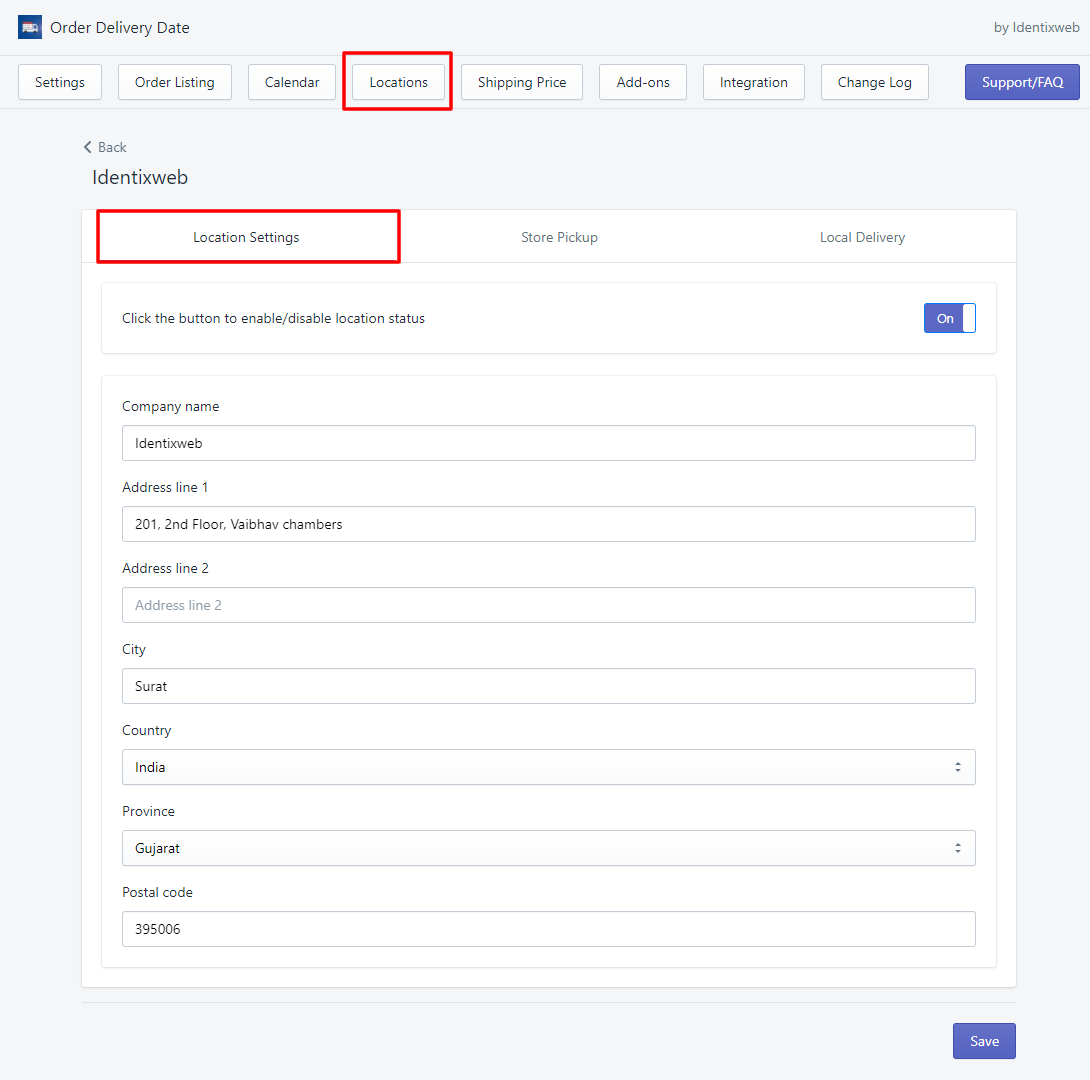 In-store pickup settings:
01) Enable/Disable to allow location for selection.
02) Product availability
All Products
Specific products
03) Add tag to store pickup
04) Date Settings
Time Zone
Disable Dates
Minimum Delivery Interval Days
Maximum Available Days
Available Days
First day of the calendar
Active cut-off time
Before Padding Time
05) Time Settings
Default
All days
Day wise
Slot wise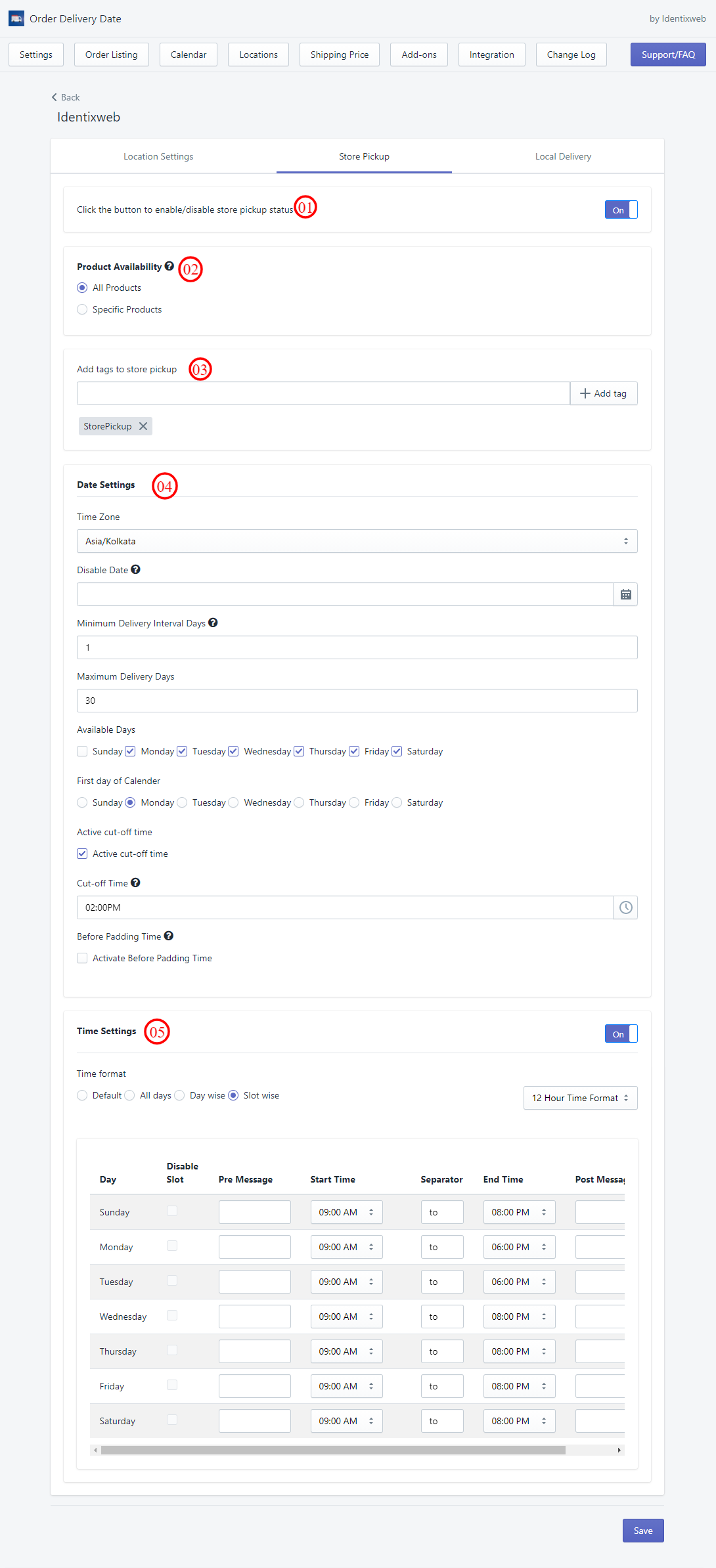 ---
→ Check the below screenshot of the output from the Store Pickup addon.
---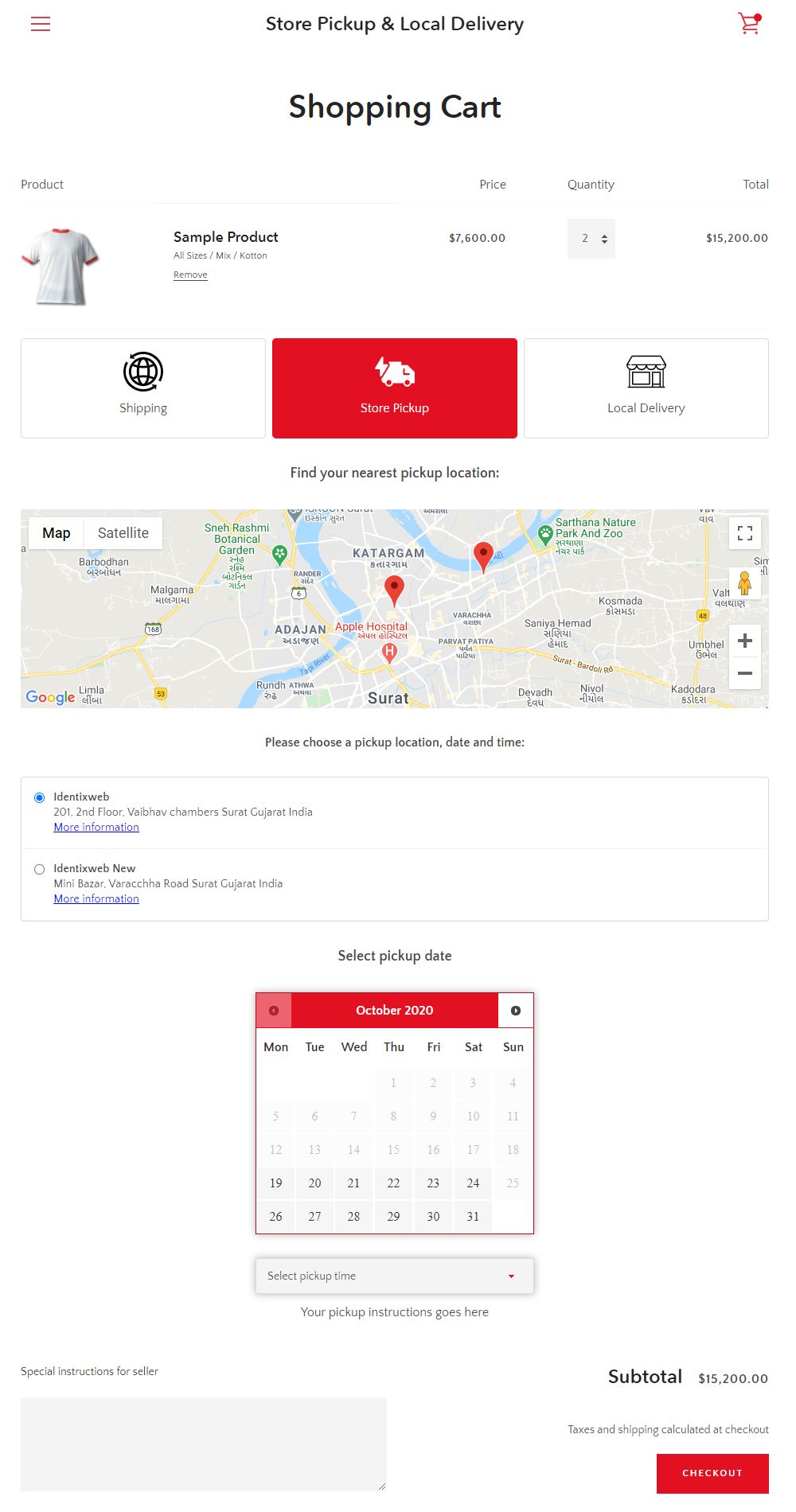 → More Information below the location/address shows the time slots you have been added in the app settings.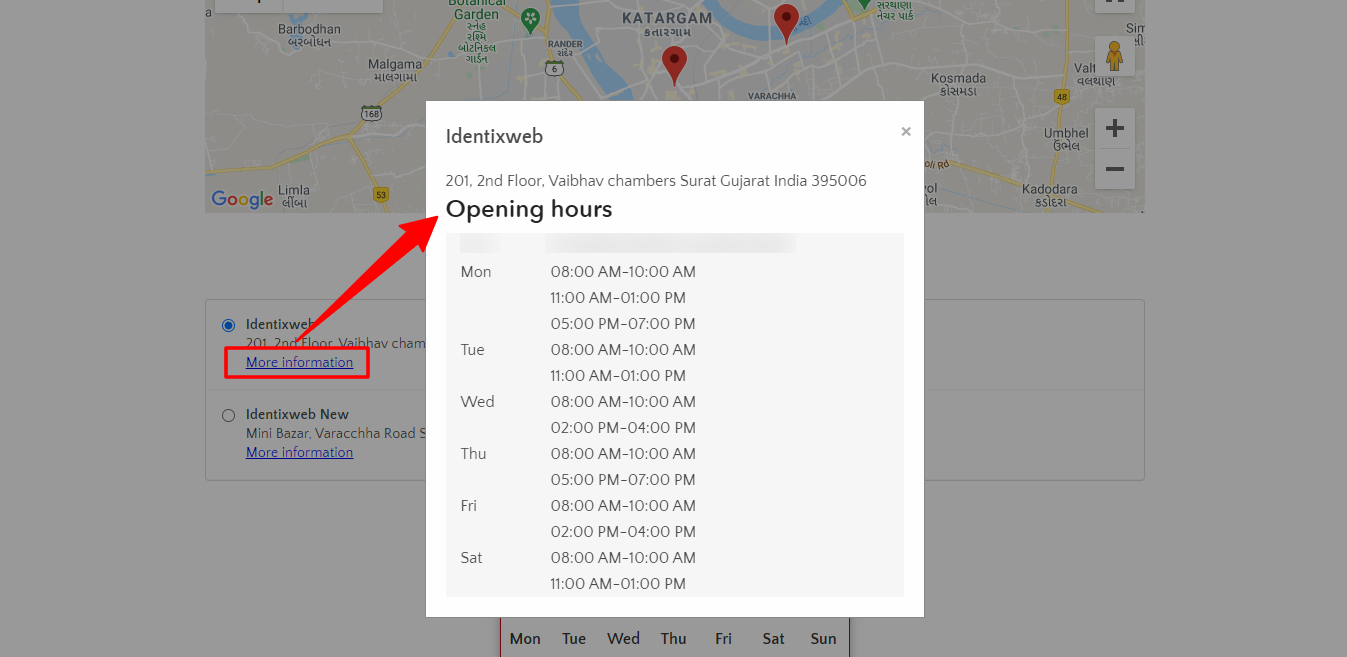 To read the complete guide on the Store Pickup add-on click here.