There might be certain days when you cannot deliver the orders. This option allows you to disable those days, making customers unable to pick those days. You can even set multiple days in the Disable Dates field.
For Example, you don't want to deliver the orders on 25th December so if the customers place an order and when they try to select the delivery date from the calendar 25th December will be disabled and they can't choose this date to get their order delivered.
You can set several public holidays in Delivery Date & Store Pickup by adding in the Disable Dates like:
Valentine's day
Teacher's day
Christmas
Etc.
To set holidays or block/disable dates for shipping settings:
Go to Settings > Shipping
Click in Block dates (Holidays) box
Select the dates from the calendar
OR
Add the dates in MM/DD/YYYY format in the box
Click on the Save Changes button
In the front end, you can see those dates are disabled from the calendar.
Check the option for the disable dates
See the result of the option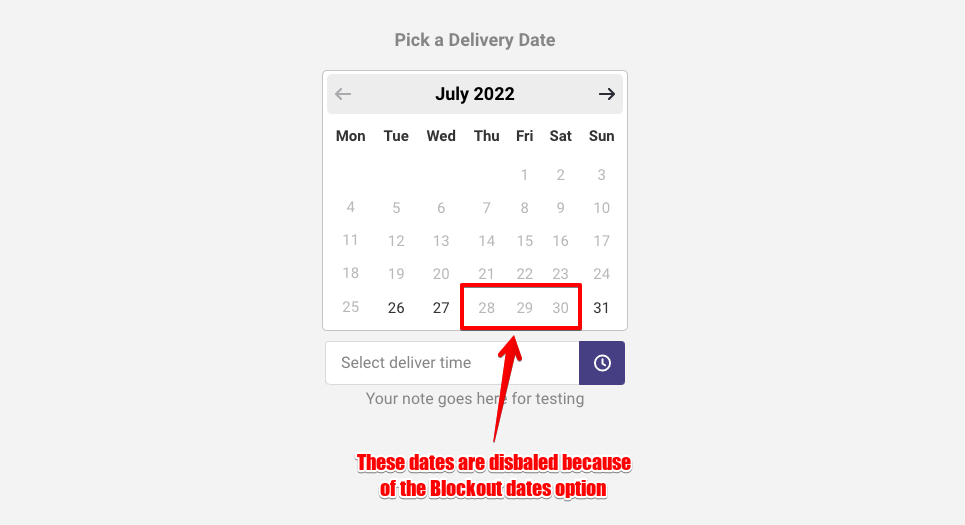 Here you can set the disabled dates for all products in the
Product Calendar
add-on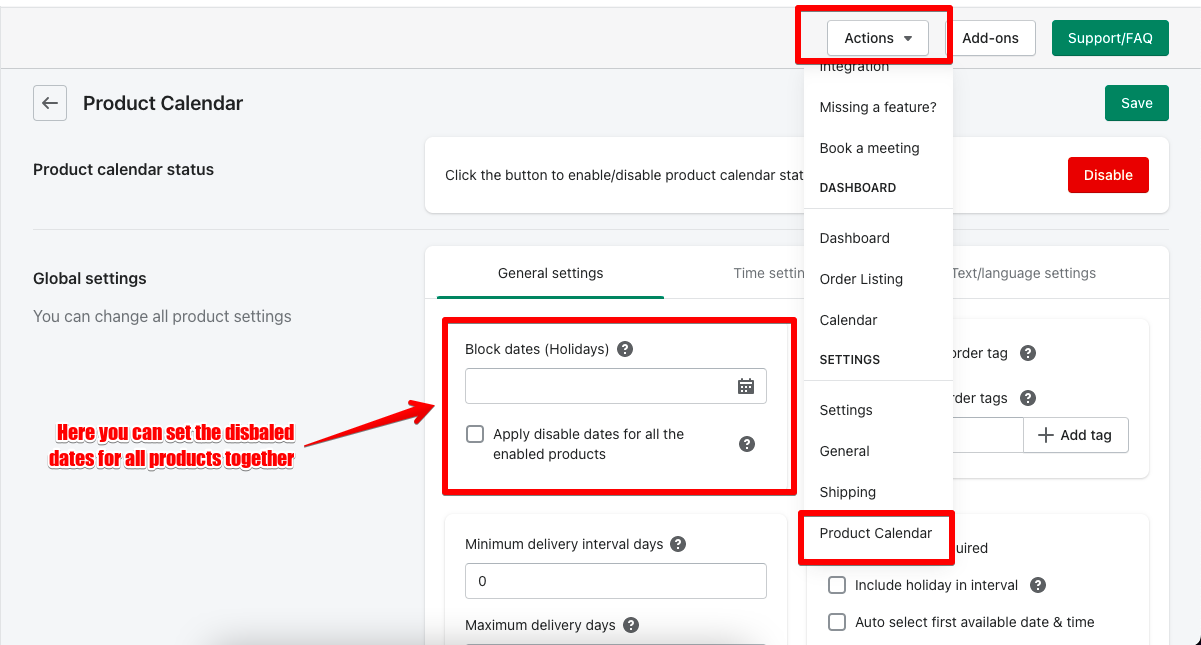 Blocked dates for individual products in the product calendar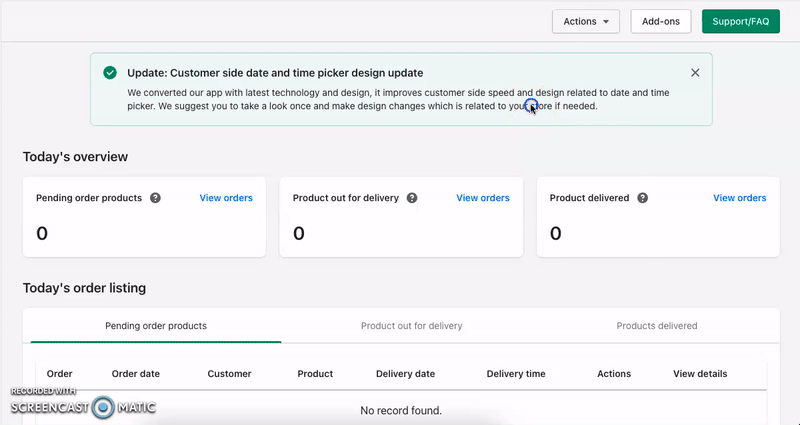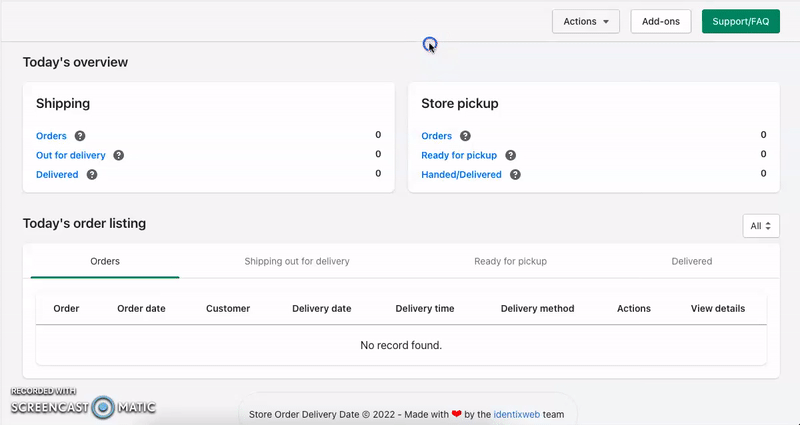 To read the complete guide on Order Delivery Date click here.