This option allows you to enter the number of days that you can't deliver products by entering the number in the input field.
Let say it with an example:
Today is the 30th of September and you want to allow the earliest delivery date after 3 days from the order placed.
Add 3 in the Minimum delivery interval days field to skip 3 days from the current day.
So customers can select the 3rd of October from the delivery calendar.
---
→ For a quick view of all the above steps, please check the below image.
---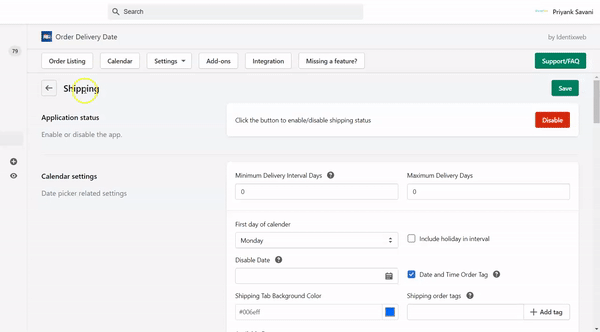 To read the complete guide on Order Delivery Date click here.