Wholesale Hero & B2B Pricing
Give custom pricing for your customers on bulk order purchase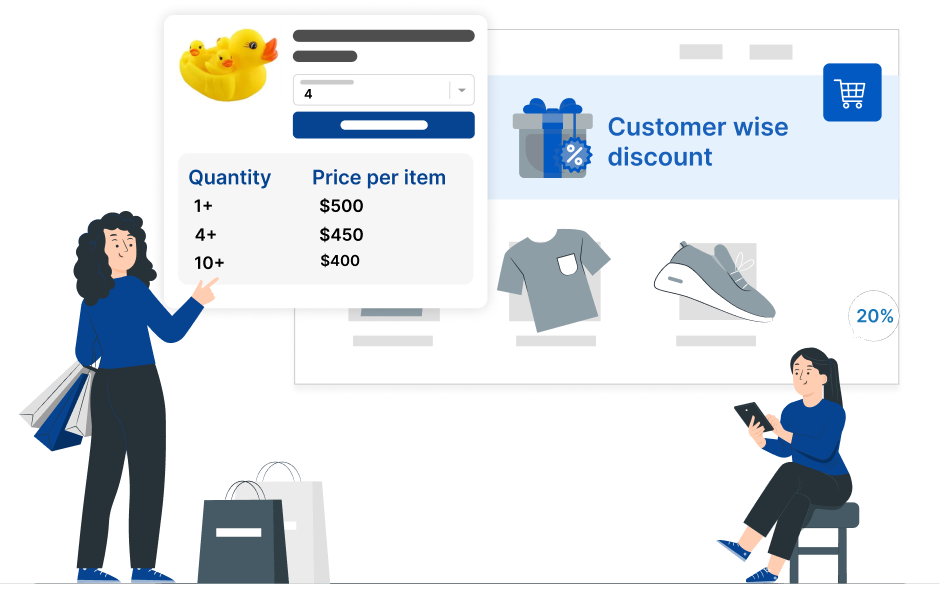 About Wholesale Personalized Pricing
Wholesale personalized pricing allows you to create multiple wholesale pricing discounts for bulk order and sell wholesale products. This helps your customers to buy bulk products at a low price compared to the original price. Using this app, you can set different custom pricing for individual customers on bulk purchase. This will help you to delight your regular customers as well as help you to lead more conversions.
Apart from this, you can create custom url & short links like shop url, bitly url, tiny url and analytics of each links created by the app.
Wholesale
Benefits of installing this app in your store
You can give separate prices for your special customers on bulk purchase. You can set special rates and discounts for individual customers. This will help you to improve the customer retention rate of your store.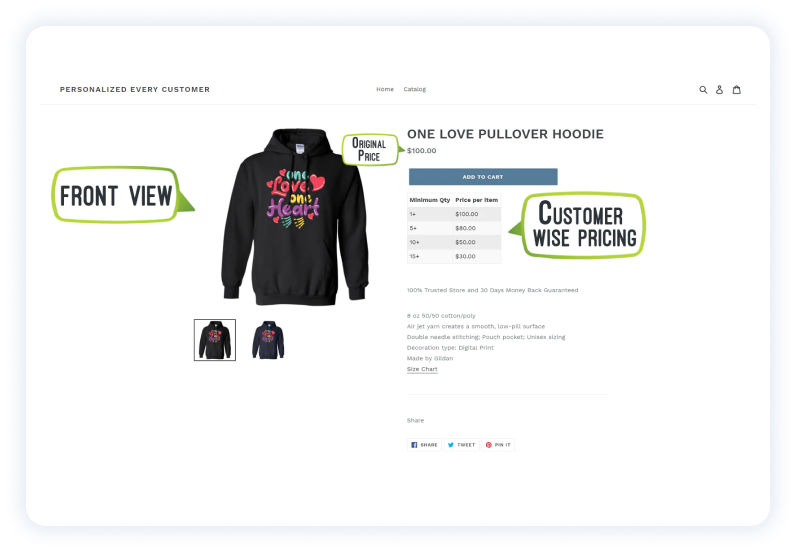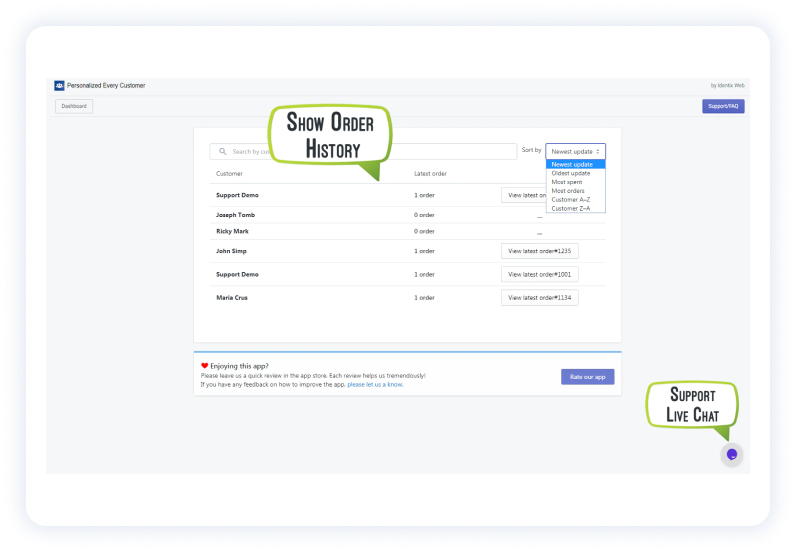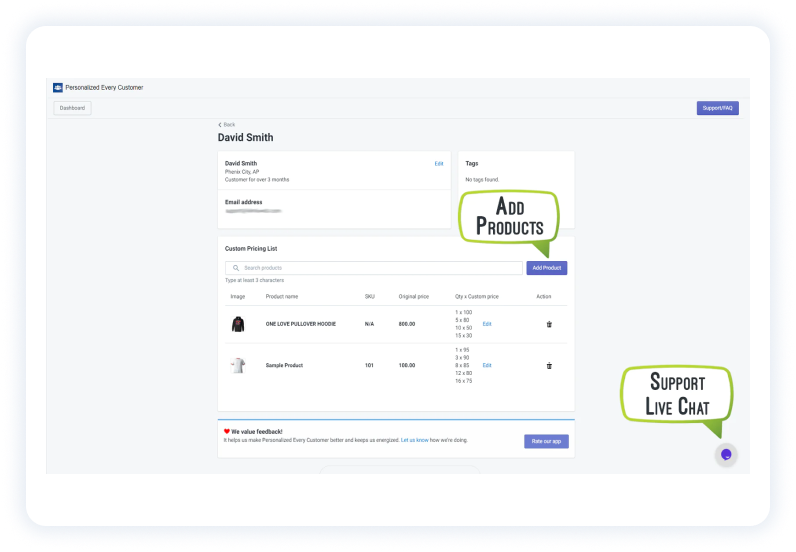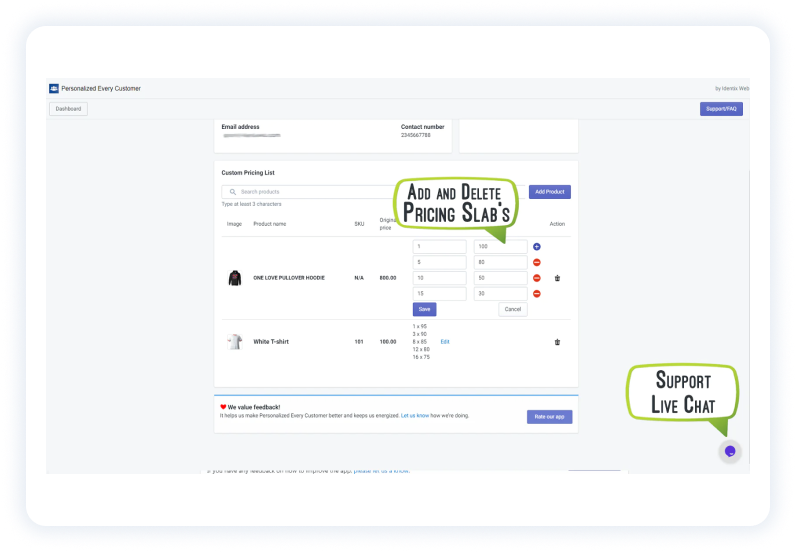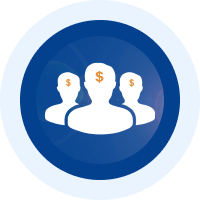 Key features of this app
Set different price for each customer on bulk order
Set tiered pricing/volume & discounted pricing both customers and visitors
Give wholesale discount for logged-in customers on bulk purchase
Offer flat rate custom pricing discounts to customers on bulk purchase
Set wholesale pricing discount for wholesale customer on bulk order
If a price is not configured for a client, the default price is shown
No limit to add price-pairs for customers who do bulk purchase
Tier pricing model
Very simple to install and easy to use
Make your customers feel special and happy by giving special discounts on bulk purchases
BASIC PLAN
$9.99/month
All features cover in basic plan.
All charges are billed in USD. Recurring and usage-based charges are billed every 30 days.
Reviews from Shopify Merchants
The feedback we get from our merchant that makes us more inspired to move forward and offer them the best featured apps.
Greece
App is working as described! Also the programmer was helpful with his app and generally helpful. Use his app.
– karteffective
United States
Great!! This app is very good. Also, their support is even better. I sincerely want this app to be used on many websites.
– Missha. ABLE CNC US Inc
Canada
Good application for wholesaler and good service! Thank you!I had a problem with the app but the agent helped me find the solution to this problem!
– Distribution 3 Amigos
New Zealand
I found this a really useful app for simple wholesale pricing. Easy and quick to set-up as I don't have a lot of products. Well-priced. Very good customer service when I have had questions or issues.
– Let's Talk Hydration
United Kingdom
Great customer support! Very helpful in trying to resolve my annoying integration issue with a custom theme.
– Raynor Hygiene