Date Format
The Delivery Date Calendar will work according to the timezone you chose from this section.
Date and Time Required
This checkbox makes the selecting of delivery time mandatory
Mark order completed when order fulfilled completely
When the order is completely fulfilled. It will be marked completed automatically in our app.
Hide Addition Checkout Button
It will hide the additional payment options like

GPay, PayPal, Amazon Pay, ShopPay, etc until the delivery and time are not selected by the customer.

Once the delivery date and time has been selected, all payment options will become visible.
Auto-select first available date & time
When this option is enabled, the first available delivery date and time will be selected automatically from the calendar and time selector.
Calendar Display Style
---
Please check the options from the below screenshot
---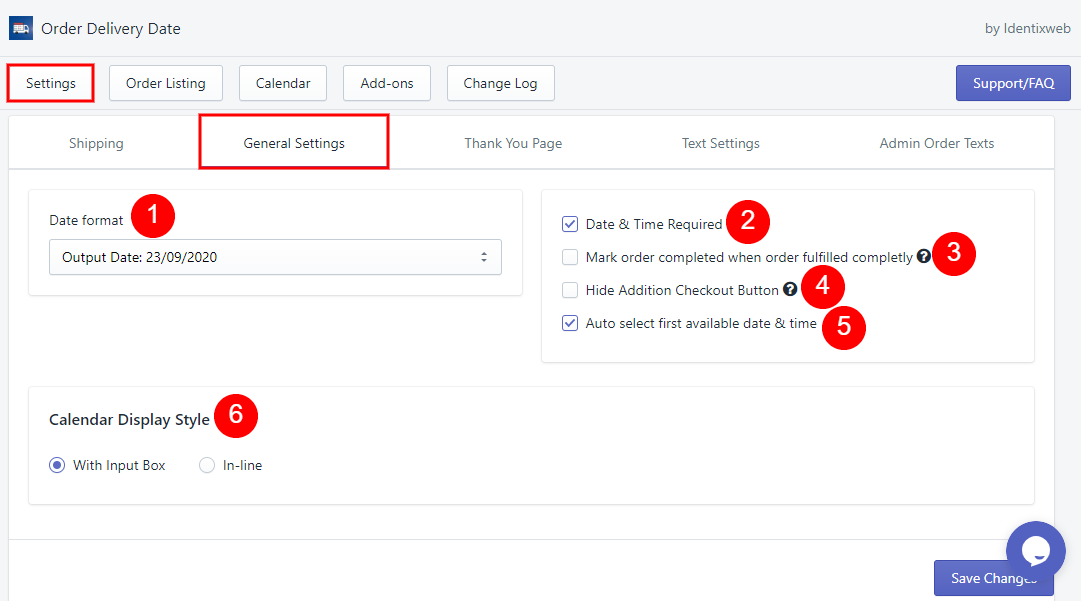 To read the complete guide on Order Delivery Date click here.