Date Format
This option allows you to change the date format for order delivery to your customers.
Date and Time Required
This checkbox makes the selecting of delivery date and time mandatory
Mark order completed when order fulfilled completely
When the order is completely fulfilled, it will be marked as completed in our app automatically.
Hide Addition Checkout Button
It will hide the additional payment options like

GPay, PayPal, Amazon Pay, ShopPay, etc until the delivery and time are not selected by the customer.

Once the delivery date and time have been selected, all payment options will become visible.
Auto-select first available date & time
When this option is enabled, the first available delivery date and time will be selected automatically from the calendar and time selector.
Select available date for abandoned checkout
If the customer does not select any date then the current available date and time will be added automatically to the order.

If the customer has selected the pass-out date and time then it will add

automatically

the currently available date in the order.
For ex: If a customer came to place an order on 25th Feb and selects 28th Feb for delivery and didn't do the payment but after some days i.e. 1st of march he comes again and does the payment then it will select the currently available date and time as the selected delivery date is passed out.
Note:
– Select available date for abandoned checkout will work with the new orders only.
Show selected date and time on Thank you page
The selected delivery date and time option will be shown on Thank you page.

Show disable time slots
If this option is checked then it will show the passed out time as per the current time but the customer will not be able to select the passed out time as it will be shown in grey out.
Let's understand this feature by example: Suppose, the time slots are as per below,
09 AM – 12 PM
01 PM – 5 PM
So when the customer comes to place an order and the time is 12:00 PM in his/her system so it will show all the timing but will not be able to select the slots from 09 Am – 12 PM as it will be grey out.
Timeslots you have disabled in the slot wise time format in the time setting will appear in the time picker as grey out.
Calendar Display Style
You can select the display style of the calendar as an input box or in-line.
---
Please check the options from the below screenshot
---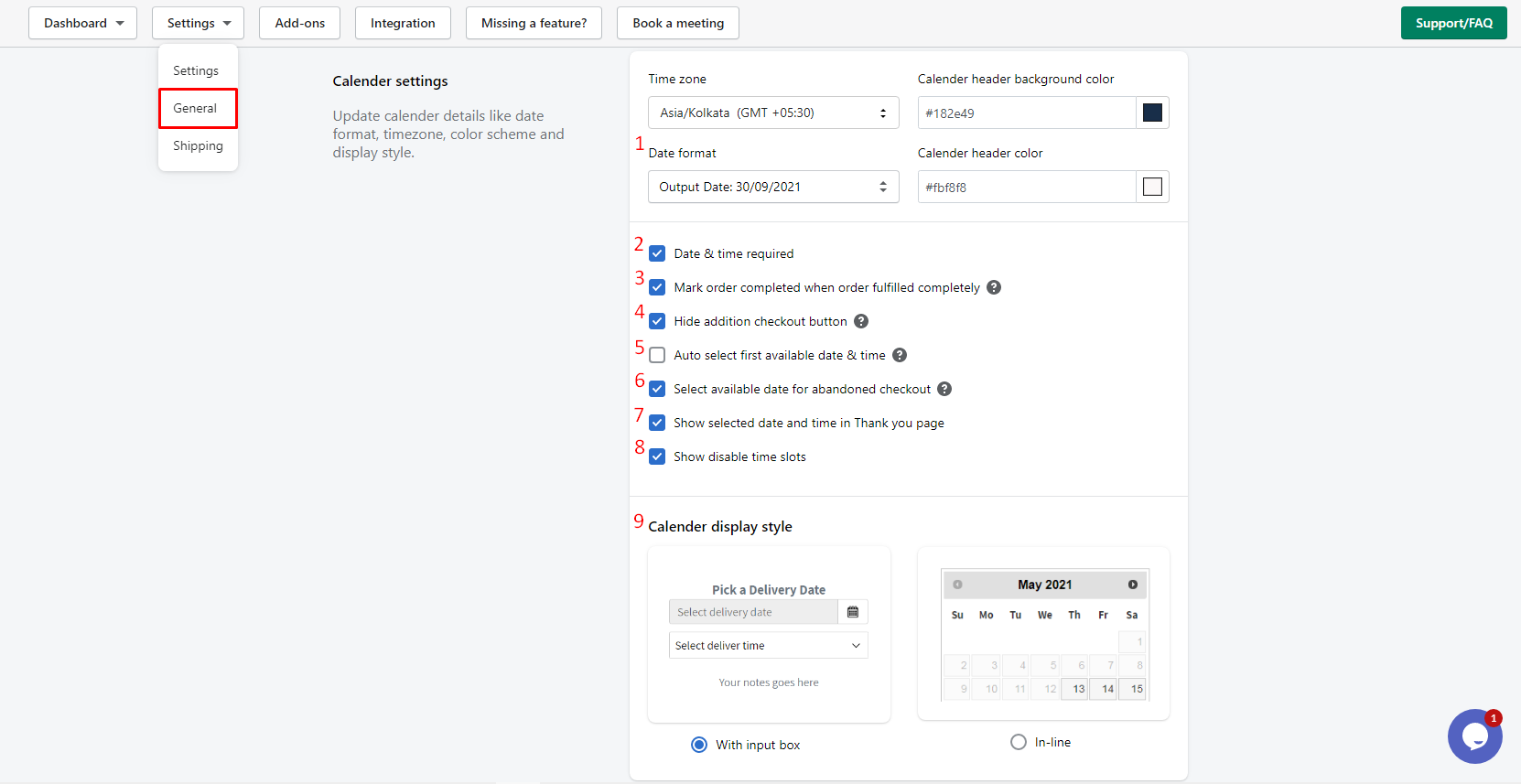 To read the complete guide on Order Delivery Date click here.