Hide slots according to current time slots.
→ As the name suggests, this option helps you to hide all the past time slots according to the current time.
→ With this option, you can also hide the next day or another day time slot which is available after Minimum Delivery Interval Days according to the current time.
→ When this option is checked, time slots will be hidden according to the current time means with your timezone.
When this option is unchecked, all time slots will be shown.
Let's understand this option with an example:
→ Suppose your Minimum Delivery Interval Days is 2, the date is October 17, 2019, and the current time is running like 11:00 AM. The time slots are added as the following:
01) 09:00 AM – 10:00 AM
02) 10:00 AM – 11:00 AM
03) 11:00 AM – 12:00 PM
04) 12:00 PM – 01:00 PM
05) 01:00 PM – 02:00 PM
06) 02:00 PM – 03:00 PM
→ According to the settings, October 19, 2019, is the next day that is available for delivery. So 09:00 to 12:00 (1,2,3,4) time slots will be removed from the time selection dropdown and rest time will be the show for selection as delivery time.
→After checking the Hide Time Slots From Current Time checkbox, you can select if you want to hide the time slots from either Start time or End Time.
Note:
– This option will be only applicable on the Default and Slot wise time formats.
---
Take a look at the following image for the option
---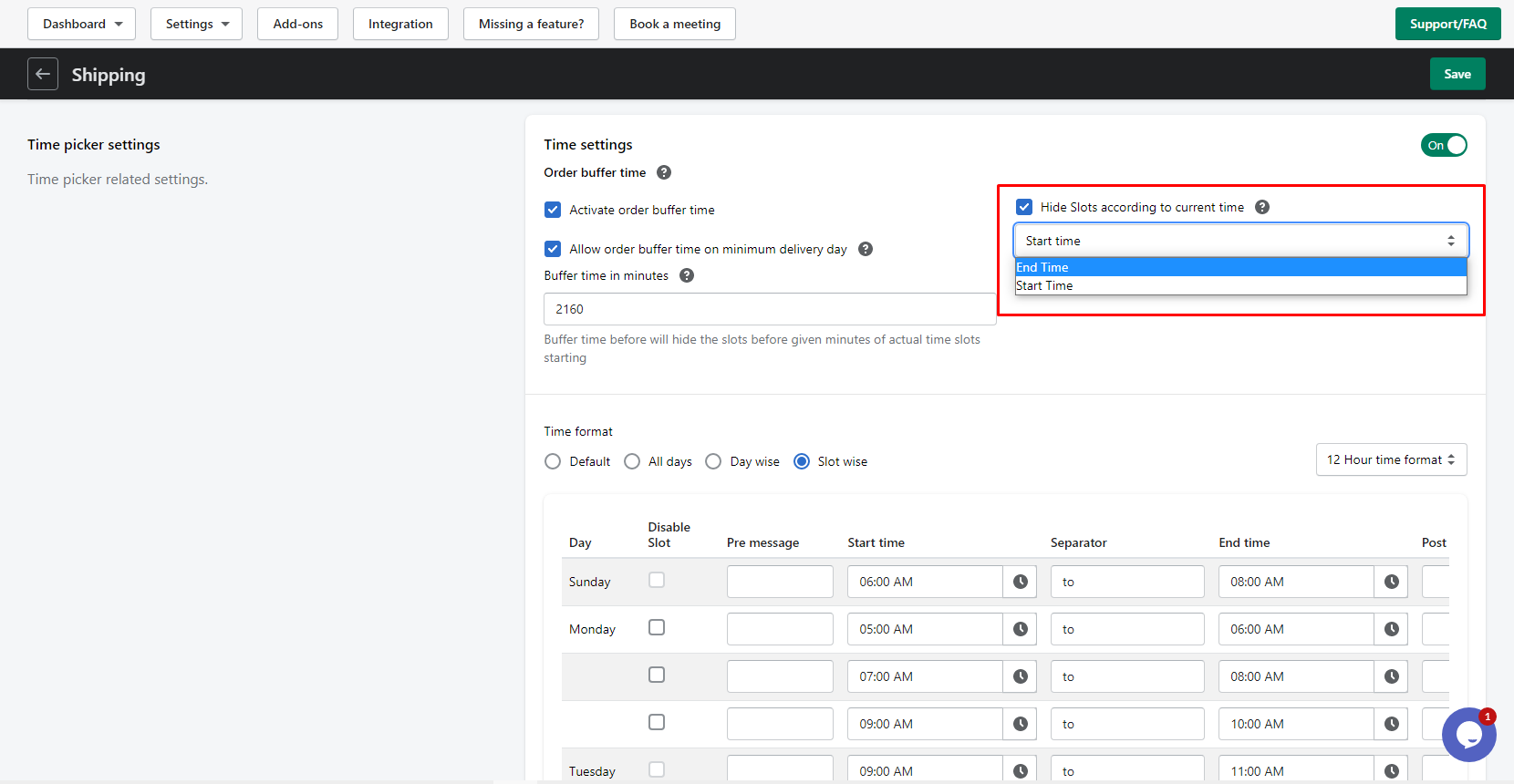 To read the complete guide on Order Delivery Date click here.