Hide slots according to current time slots.
→ With this option, you can hide the next day or another day which available after Minimum Delivery Lead Days time slots according to the current time.
→ When this option is checked, time slots will be hidden according to the current time means with your timezone.
→ When this option is unchecked, all time slots will be shown.
→ Let's understand this option with an example.
→ Let's suppose your Minimum Delivery Interval Days is 2, the date is October 17, 2019,  and the current time is running like 11:00 AM. The time slots are added as the following.
01) 09:00 AM – 10:00 AM
02) 10:00 AM – 11:00 AM
03) 11:00 AM – 12:00 PM
04) 12:00 PM – 01:00 PM
05) 01:00 PM – 02:00 PM
06) 02:00 PM – 03:00 PM
→ According to the settings, October 19, 2019,  is the next day which is available for delivery. So 09:00 to 12:00 (1,2,3,4) time slots will be removed from the time selection dropdown and rest time will be the show for select as delivery time.
---
→ Take a look at the following image for the option
---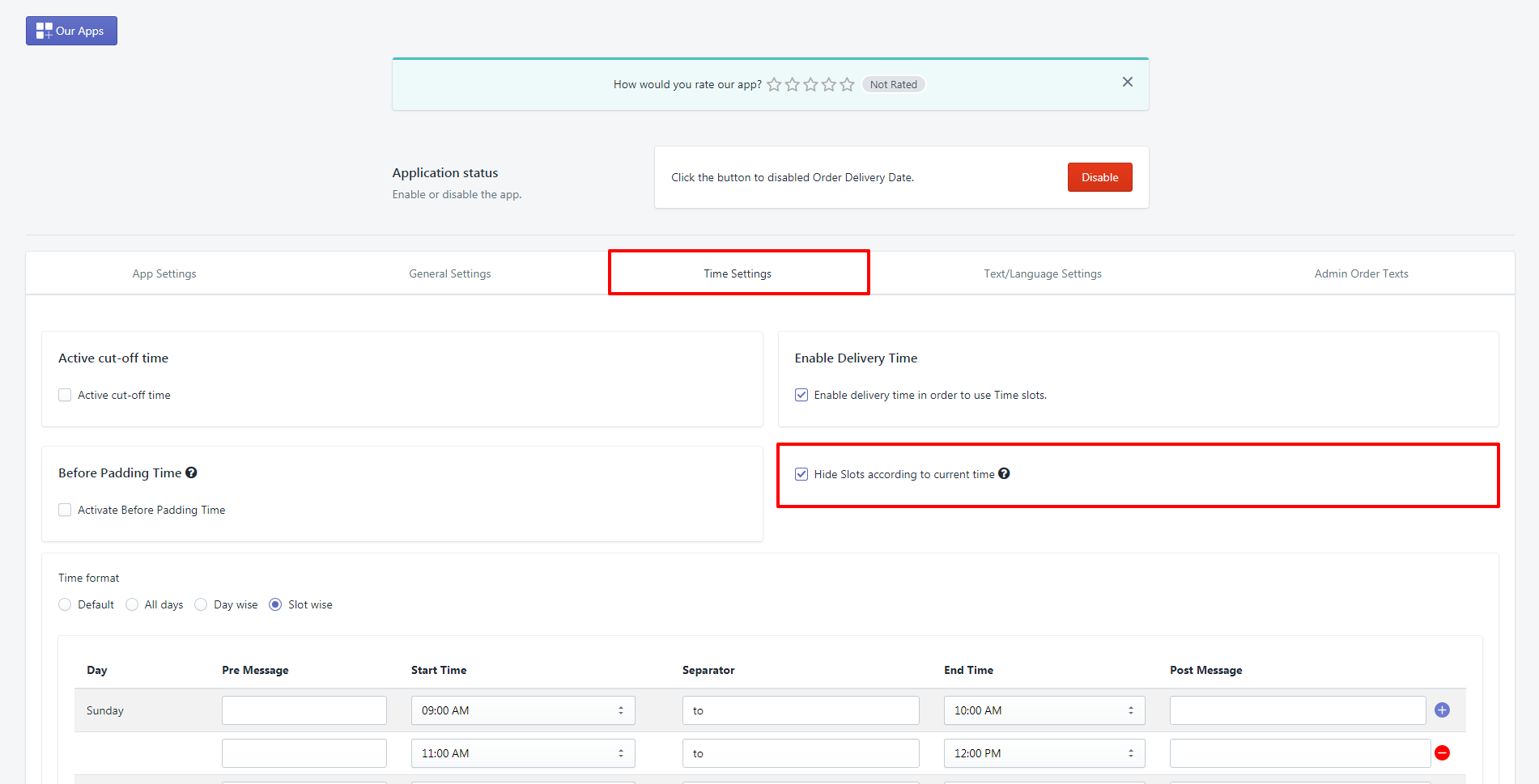 To read the complete guide on Order Delivery Date click here.