This option allows skipping the number of hours from the delivery time slots according to the current system time.
To enable Order Buffer Time:
Go to the Settings> Shipping
Under the Time Settings, check the Activate Order Buffer Time checkbox
If you have added Minimum delivery interval day and you want to apply Order Buffer Time on the initial day after the interval, check the Allow Order Buffer Time on minimum delivery day checkbox. (Optional)
Give the Buffer Time in Minutes
Click on the Save Changes button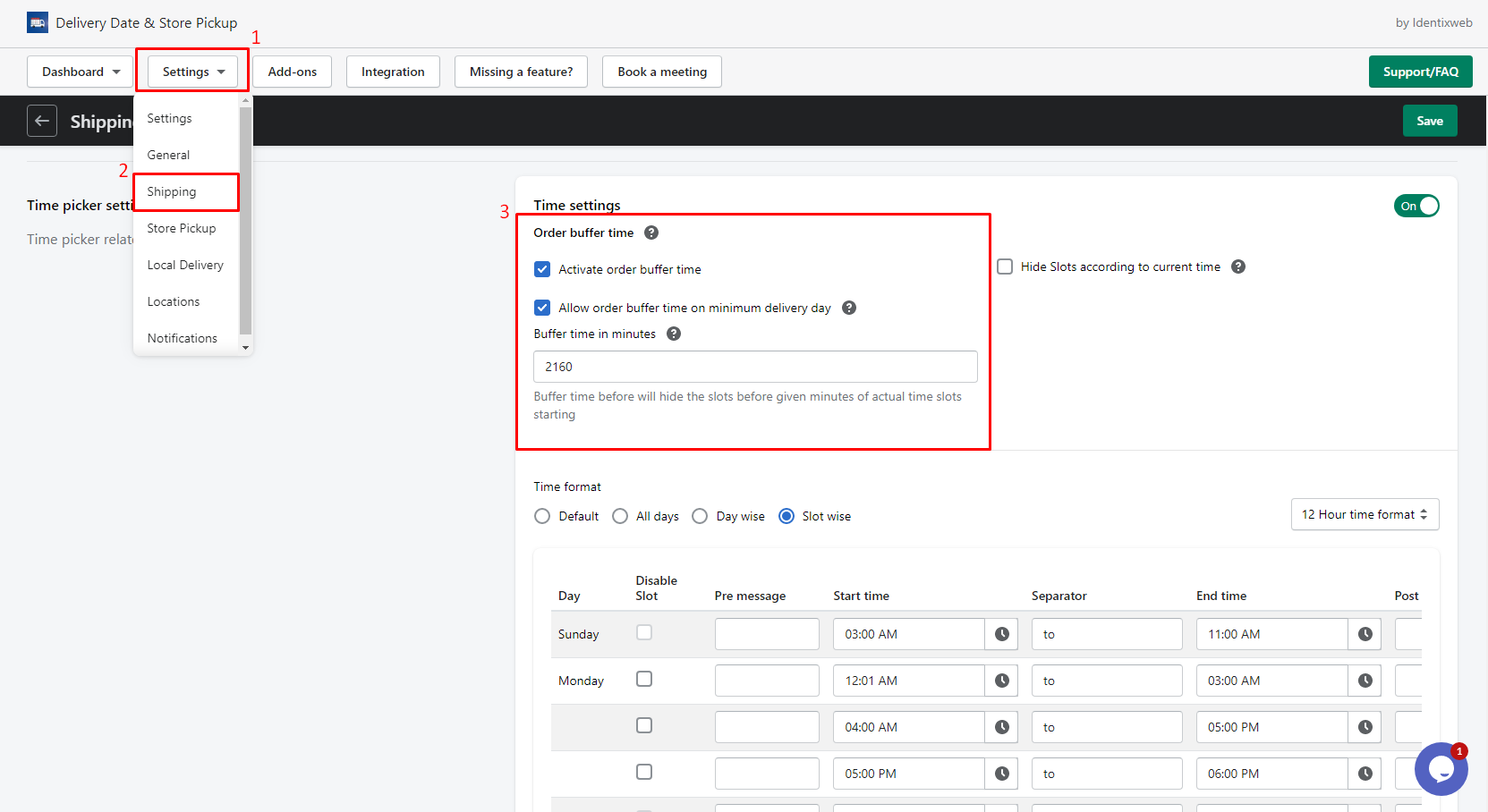 It'll convert the minutes into hours and skip or hide the time slots according to hours from the current time.
Let's understand this feature by example: Suppose, the time slots are as per below, and "Order Buffer Time" is set to 180 minutes (3 hours).
01) 09:00 AM – 10:00 AM
02) 10:00 AM – 11:00 AM
03) 11:00 AM – 12:00 PM
04) 12:00 PM – 01:00 PM
05) 01:00 PM – 02:00 PM
06) 02:00 PM – 03:00 PM
07) 03:00 PM – 04:00 PM
08) 04:00 PM – 05:00 PM
09) 05:00 PM – 06:00 PM
So when the customer comes to place an order and the time is 12:23 PM in his/her system then as per the "Order Buffer Time" settings (3 hours), the below time slots will be available for selection:
→ 04:00 PM – 05:00 PM
→ 05:00 PM – 06:00 PM
This is useful for preparing your order and having enough time as described in settings.
To read the guide on Order Delivery Date click here.