Now the wait is over you can directly change the position of the calendar on the cart page, or cart drawer by using our Setup wizard option.
To enable the option please follow the below steps:
→ Log in as admin to the website and go to the apps page.
→ Select the Order Delivery Date app.
→ Switch to the Settings> General Settings.
→ Look for the Setup wizard checkbox and check it to enable the option.
→ Click on the Run wizard button and it will redirect you to the storefront and then by using this option you can change the position.
---
→ Take a look at the following image to enable the option
---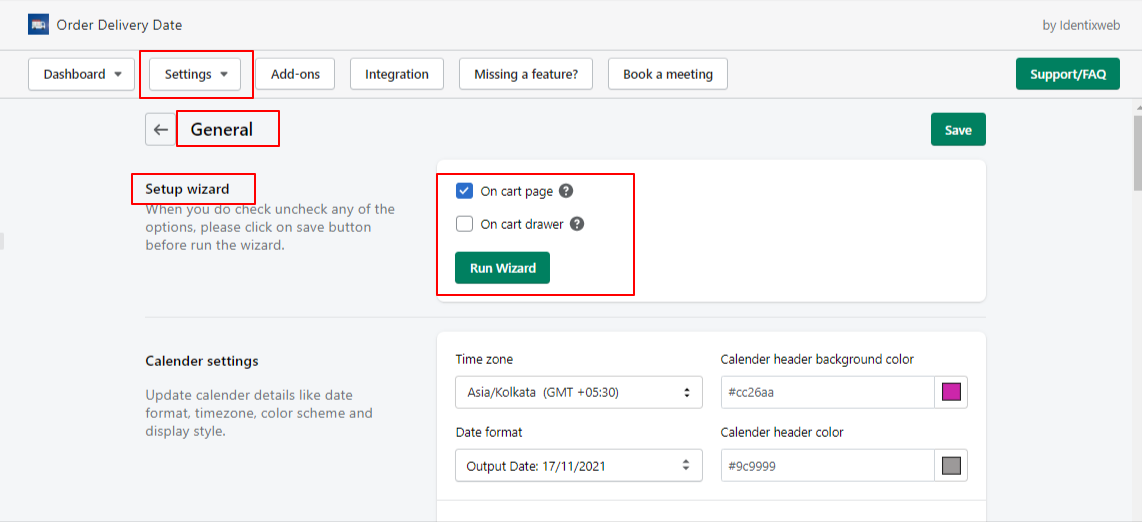 ---
Note: If you are looking to display a calendar on the theme side cart then please check the On cart drawer option from General Settings> Save> Run wizard compulsory.