The Order Delivery Date app is now integrated with our Ultimate Subscription app.
Overview
Now, if any order is placed by using delivery and subscription, the next recurring order will have the next delivery date automatically according to the delivery app settings.
So the next auto-generated order will get the delivery date and time for the future automatically.
Let's see an example of the order how it looks under the contract of the Subscription app when any order is placed having the delivery date and subscription.
Contract details page of the subscription app: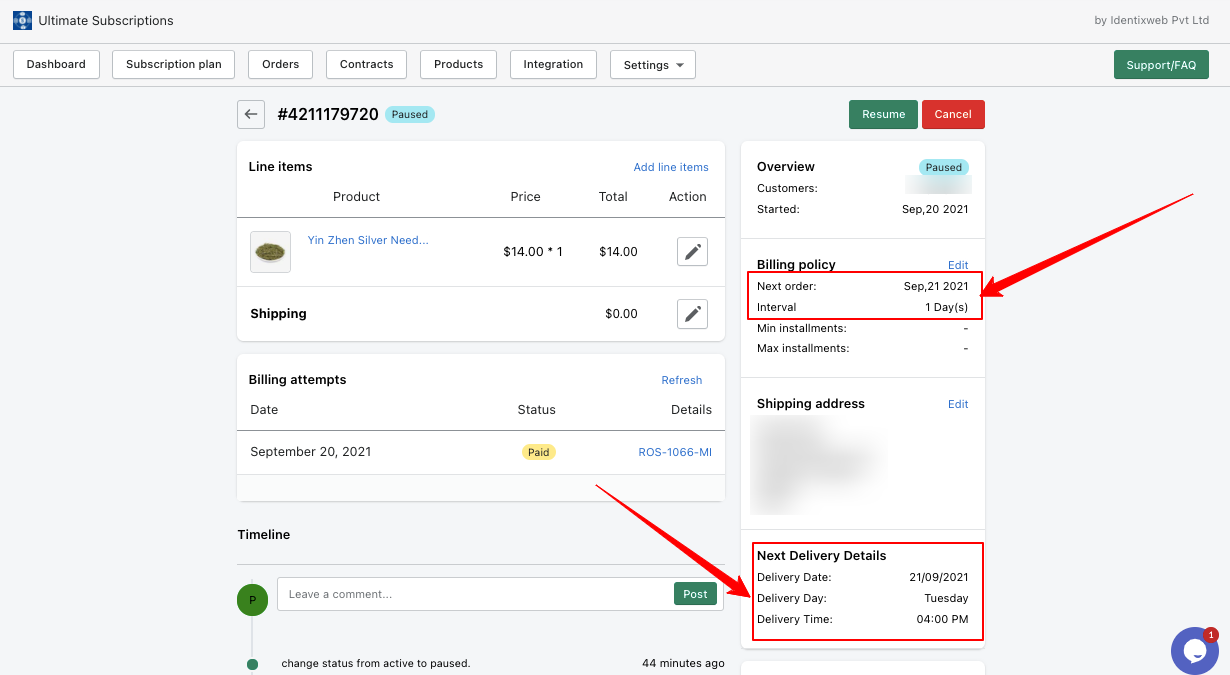 Customer details page of the subscription app: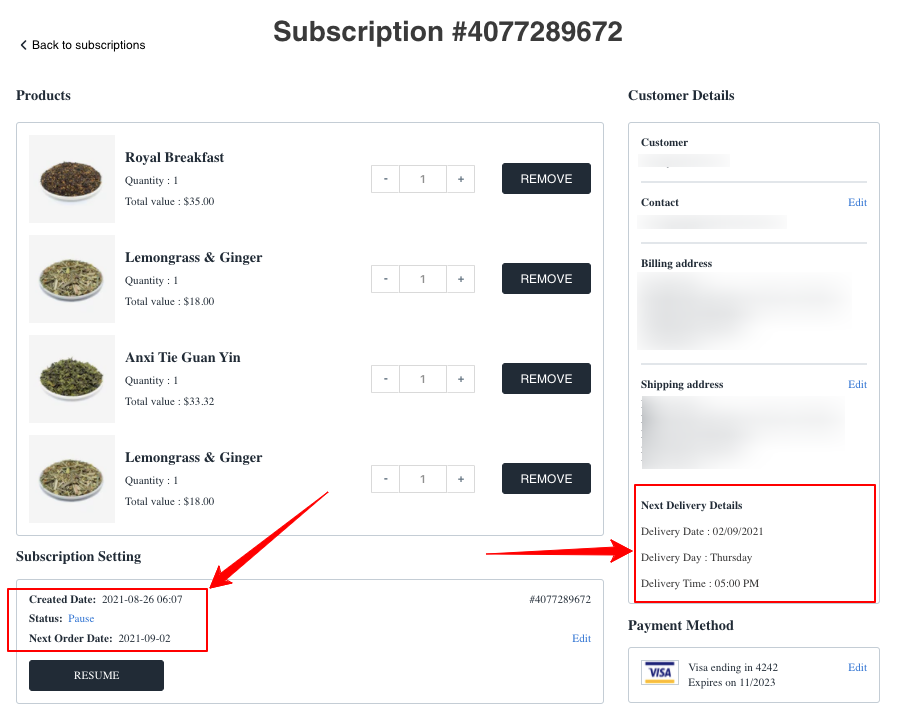 ---
Let's take a look at the below video on the description of the integration:
---
Let's enable the delivery to be shown in the contract from here
Steps to enable the delivery data showing on the contact page of the Ultimate subscription app.
01. Log into Shopify admin
02. Go to the apps page from the website admin
03. Select the Ultimate Subscription app
04. Go to the Integration page
05. Click on enable app / disable app button to enable and disable the delivery data in the subscription contract
---
Take a quick step guide of the above steps
---