Here you can choose from where customers should get the discount. Below we have 3 options:
01) Apply both discount: Here customer will get both the discount from our app as well as Shopify.
---

---
02) Apply only our app discount: This option allow to apply only icart app discount. Shopify manual discount will not apply. Add coupon code discount box will not appear even if it is checked from the cart items setting.
---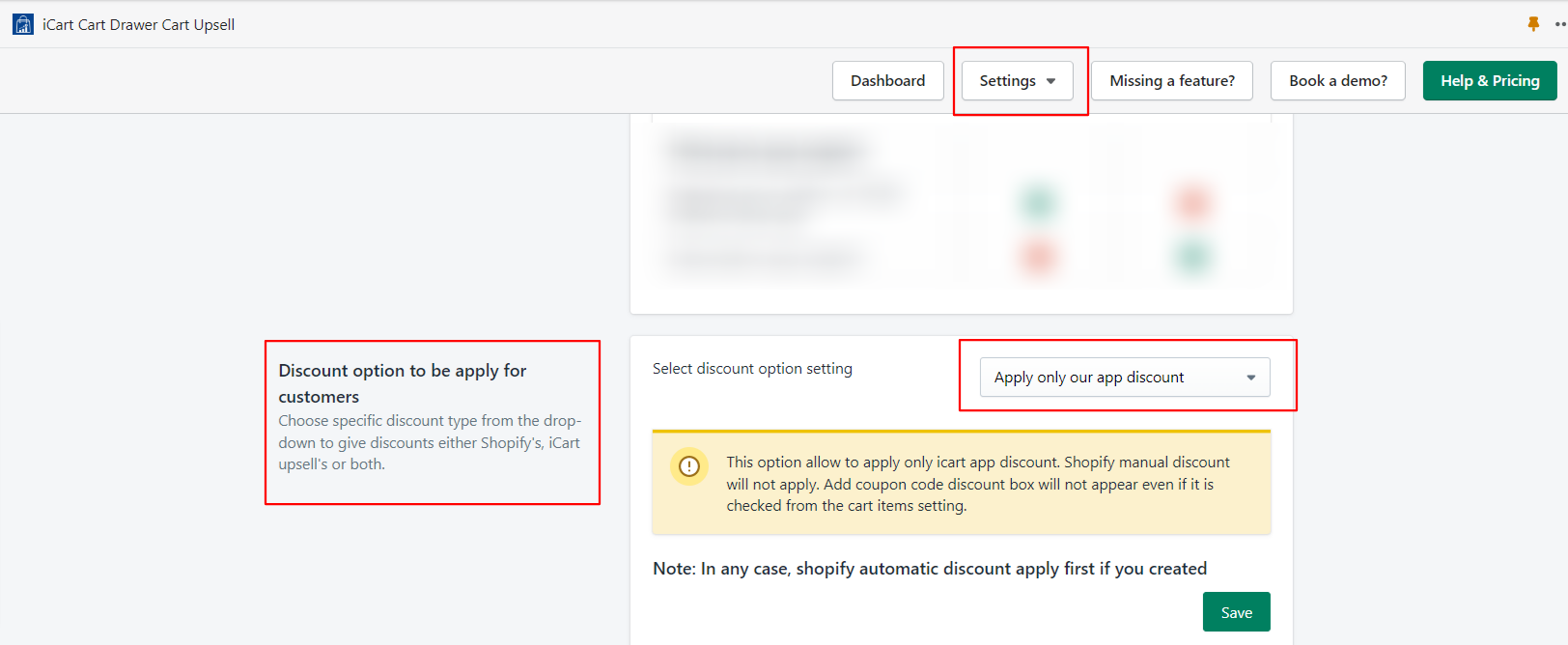 ---
03) Apply only shopify discount if added: This option gives first priority to the Shopify coupon code discount, If the coupon code is not added by the customer then iCart app discount will be applied. – Add text in the discount message to aware the customer that if Shopify's coupon code is not applied then the iCart discount will apply to the cart. Above notification displayed under the coupon code box.
---