iCart offers you a template with the following widgets as shown below:
Progress Bar
Cart Items
Product Upsell
Product Recommendation
Discount
Checkout Button
1) Progress Bar
→ Motivate your customer to earn more offers by adding more items or value to their cart. Read the guide to know How to customize the Progress Bar widget?
---
---
2) Cart items
→ Customize the cart items and show some more products for more sales. Know more about how to customize the cart item widget.
---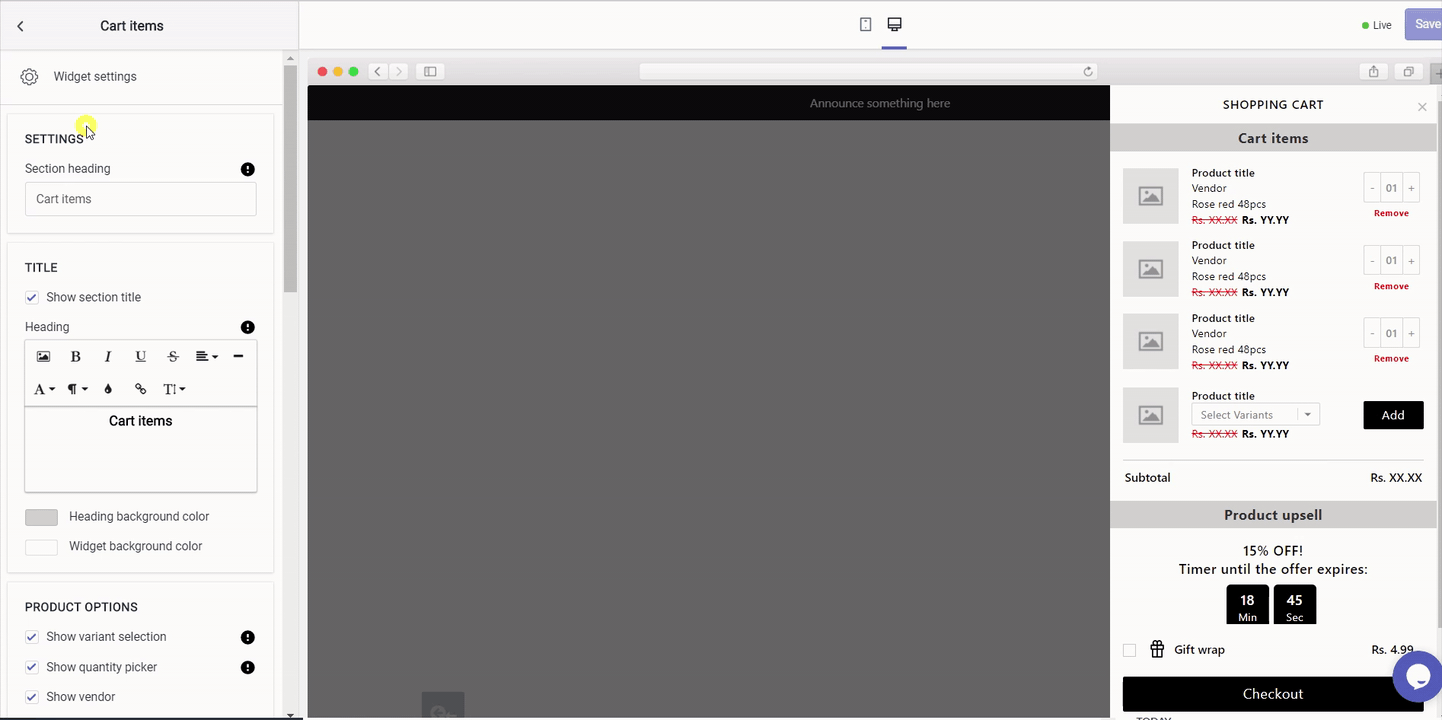 ---
3) Product Upsell
→ Add a product that you like to show for upselling and let your customers buy/order it with the product added to the cart. Know more about how the product upsell widget works.
---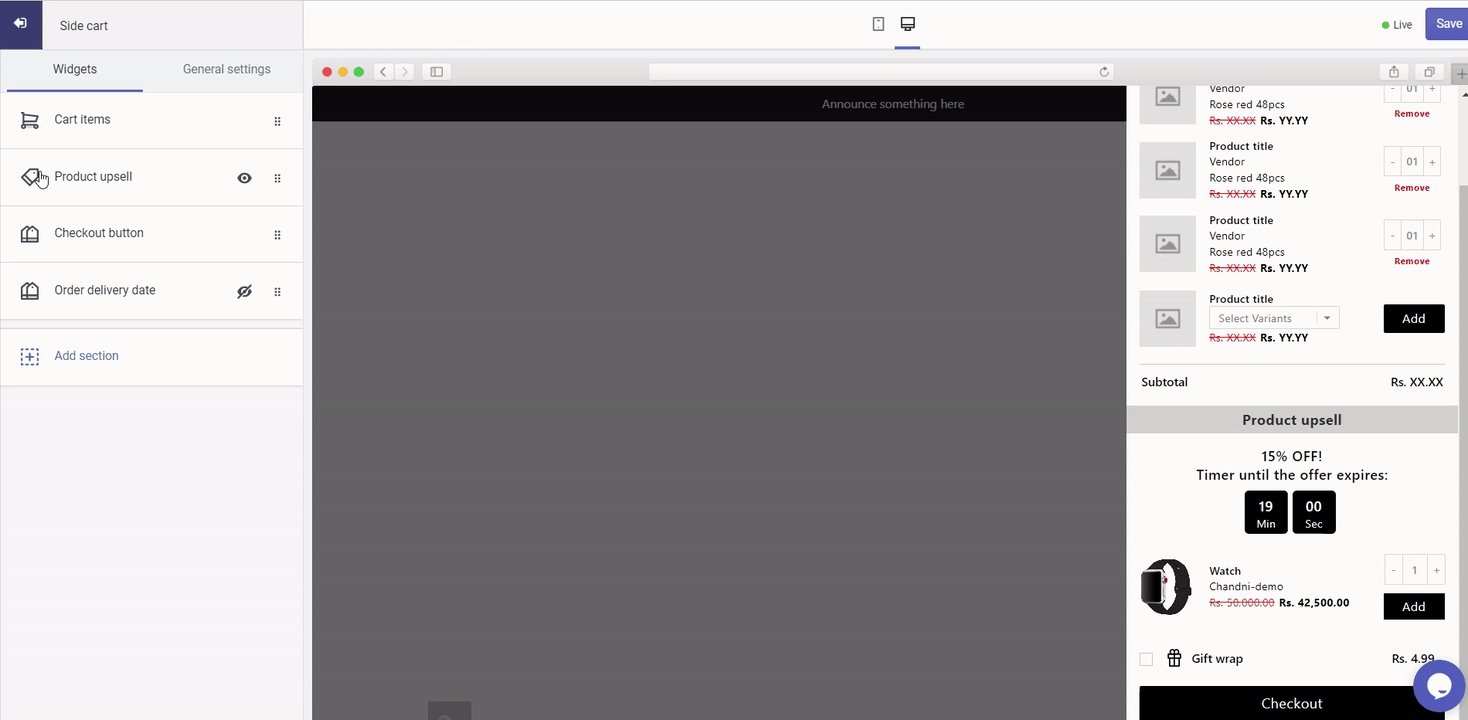 ---
4) Product Recommendation
→ Add the products that you want to recommend to your customers in the cart drawer. Read more to know how the product recommendation widget works.
---
---
5) Discount
→ Create a discount offer for your customers and let them know how they can be eligible for the discount. Know how the discount widget works.
---
---
6) Checkout Button
→ Design the checkout button and redirect users to the checkout with the added cart items. How to customize the Checkout button widget?
---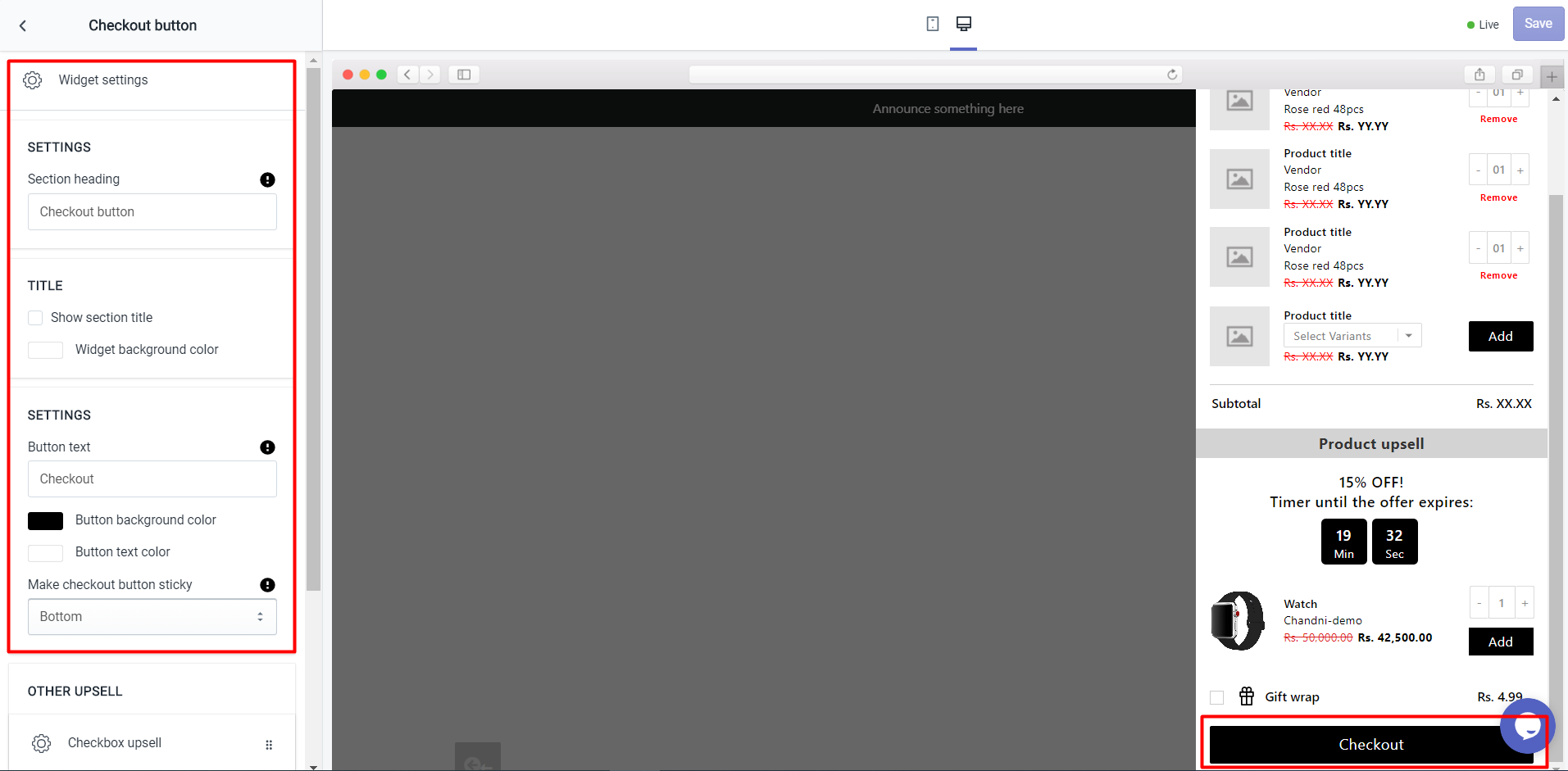 ---