There are below options available in the Template
01) Product upsell
→ Add a product that you like to show for upselling and let your customers buy/order it with the product added in the cart.
---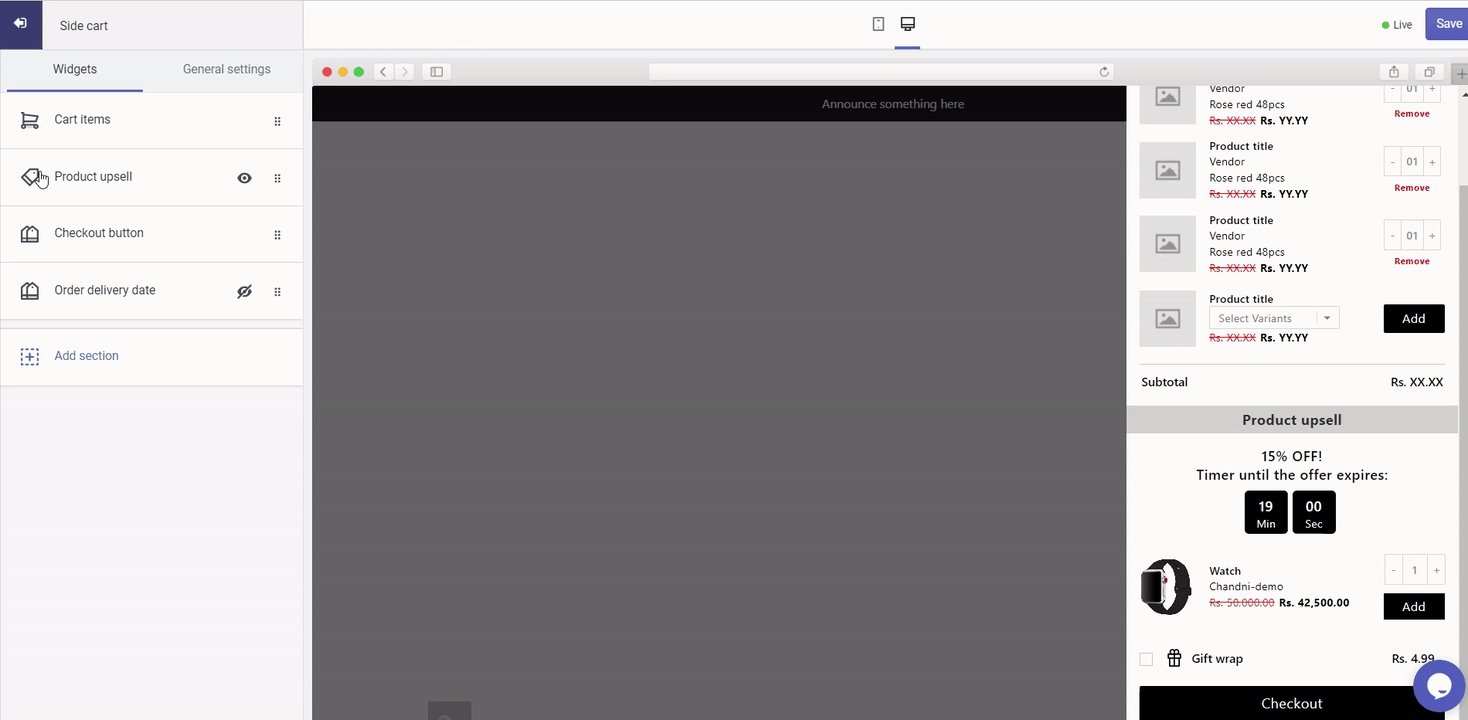 ---
02) Cart items
→ Customize the cart items and show some more products for more sales.
---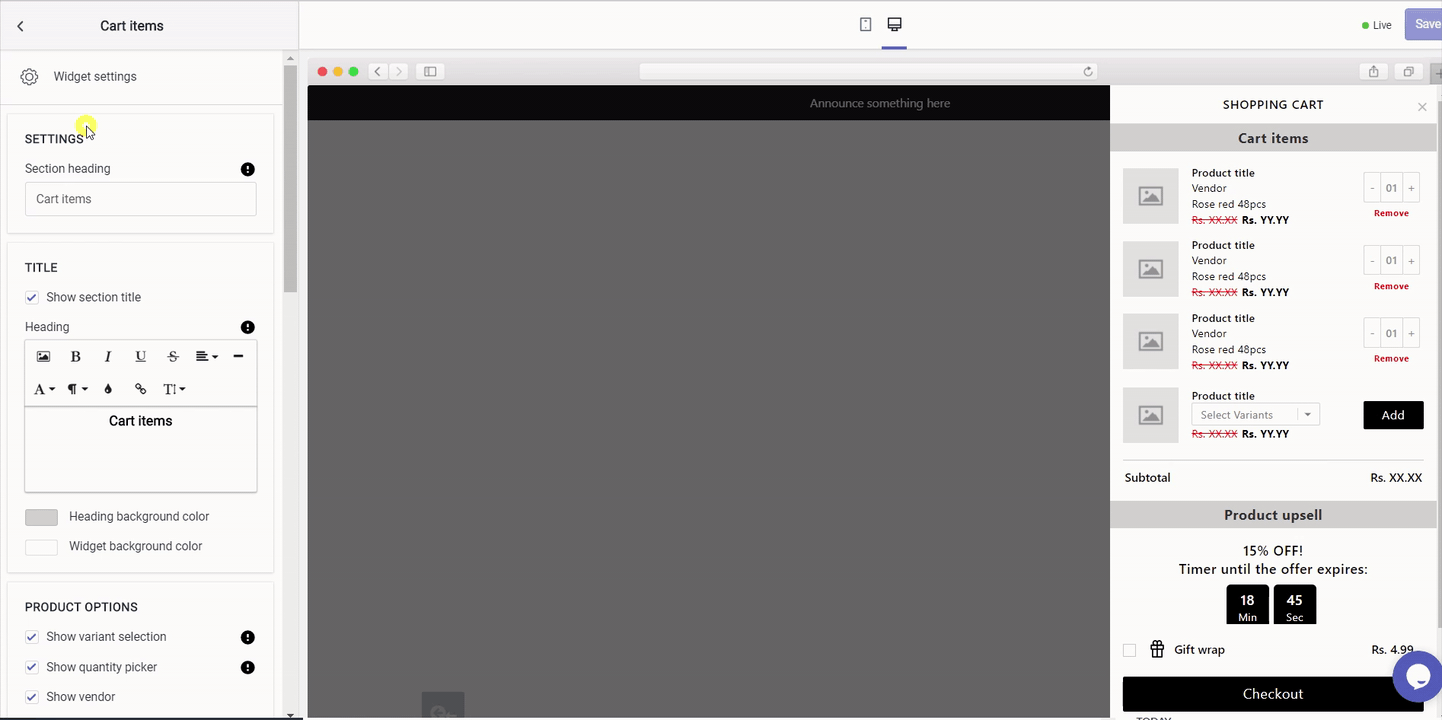 ---
03) Checkout button
→ Design the checkout button and redirect users to the checkout with the added cart items.
---