This option allows you to set the launching mode (i.e. Manually or Auto) of your store and the countdown until your store is launched.
Select timezone 
Select your timezone to perform the counter accordingly.
---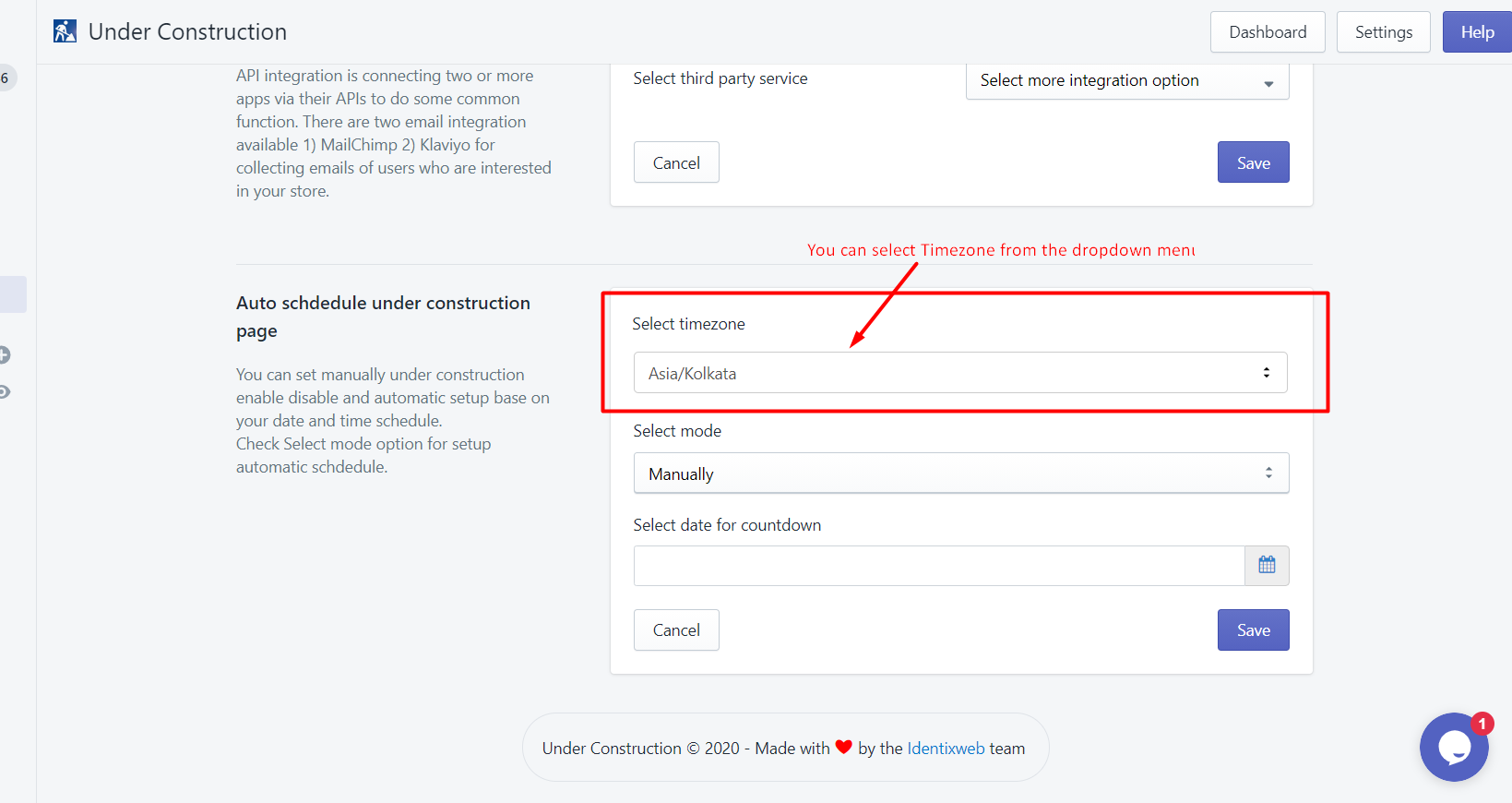 ---
Select mode
You'll get the below 2 options: Manually and Auto. By default, the Manually option is selected.
If you want to schedule the launching of your store, then select Auto mode.
---

---
Select date for the countdown
To show the countdown on the Under Construction / Coming Soon landing page, you can set the Date and Time for the countdown.
---

---
Don't forget to save the changes you've made on the Auto Schedule settings, by clicking on the Save button.
Not customized the templates yet? Start customizing your landing page with Under Construction Coming Soon.