1. Password Protected Option should be disabled
Make sure you have disabled Shopify's Password Protected option to view the Under Construction page.
To disable Shopify's Password Protected option:
Log in to your Shopify store
Go to Online Store > Preferences
In the Password page section, uncheck Enable password page
Hit the Save button
---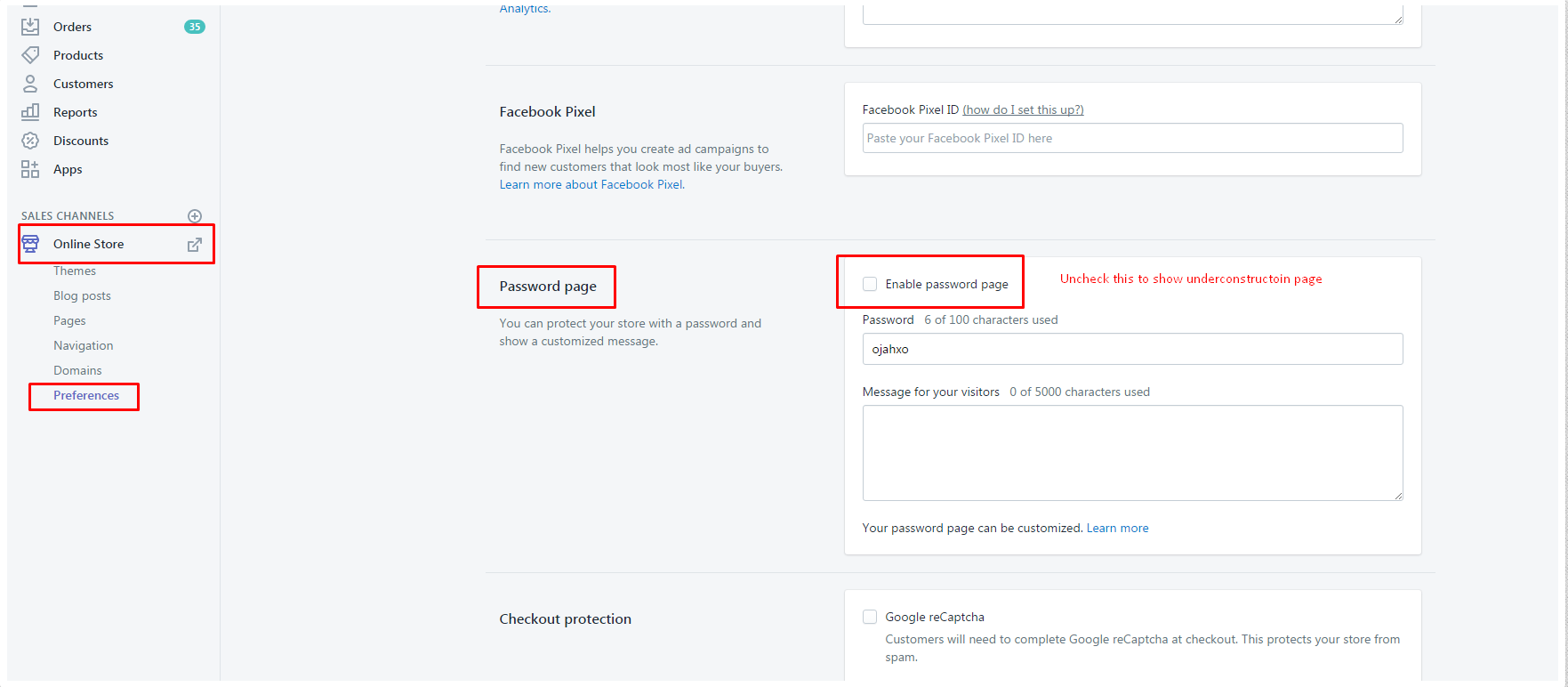 ---
2. Under Construction App should be enabled
Make sure the Under Construction app is enabled in your Shopify store.
To Enable/Disable the App:
Log in as the account owner.
From your Shopify admin, go to Apps > Under Construction.
Click on the Dashboard and select either the Under Construction or Age Verification option.
Click on the Enable button beside Application status.