Below are the options available in the General Settings.
Font family: You will get a dropdown list of the font family that you can select for the Under Construction content.
---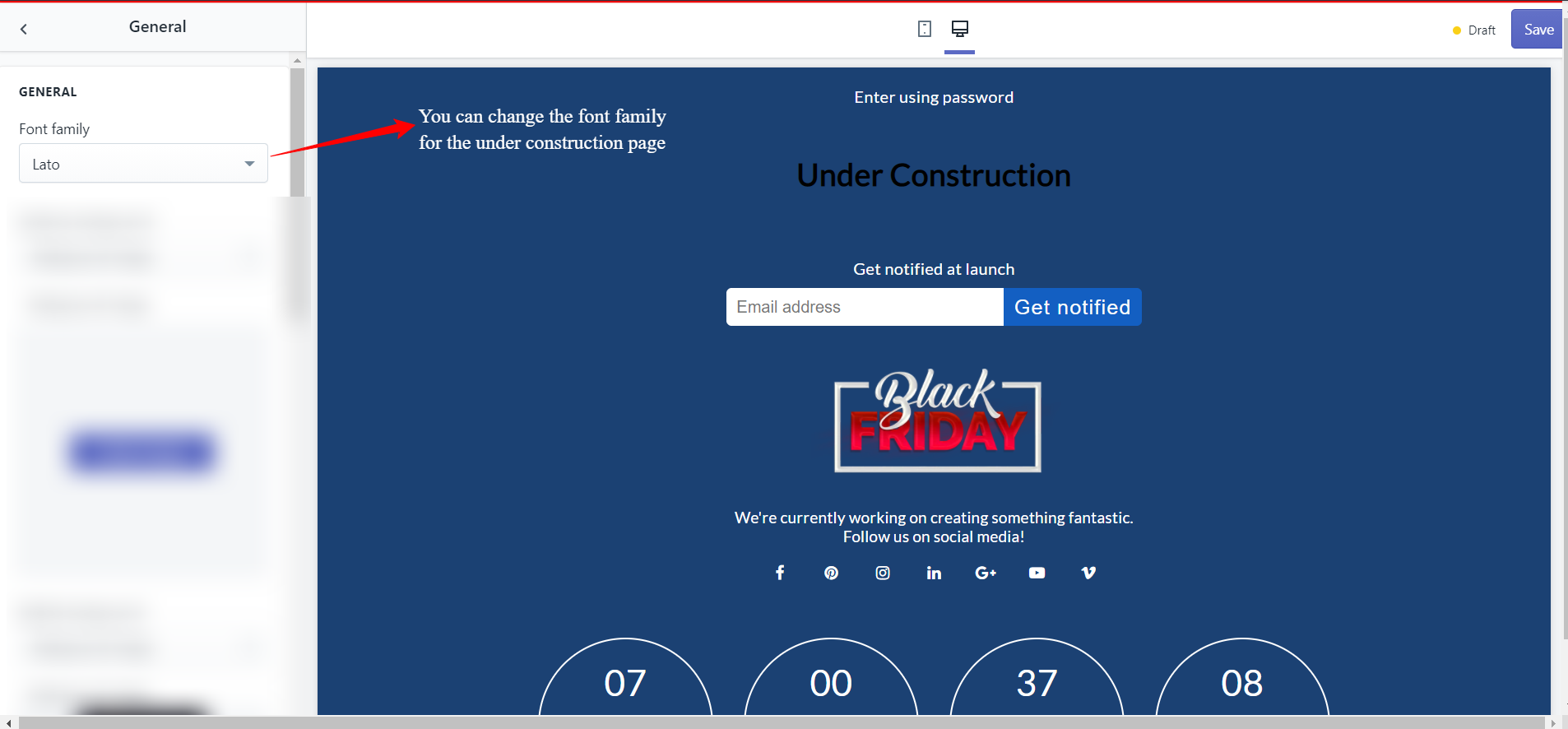 ---
Custom CSS
Here you can add a custom CSS code for style and text or section.
---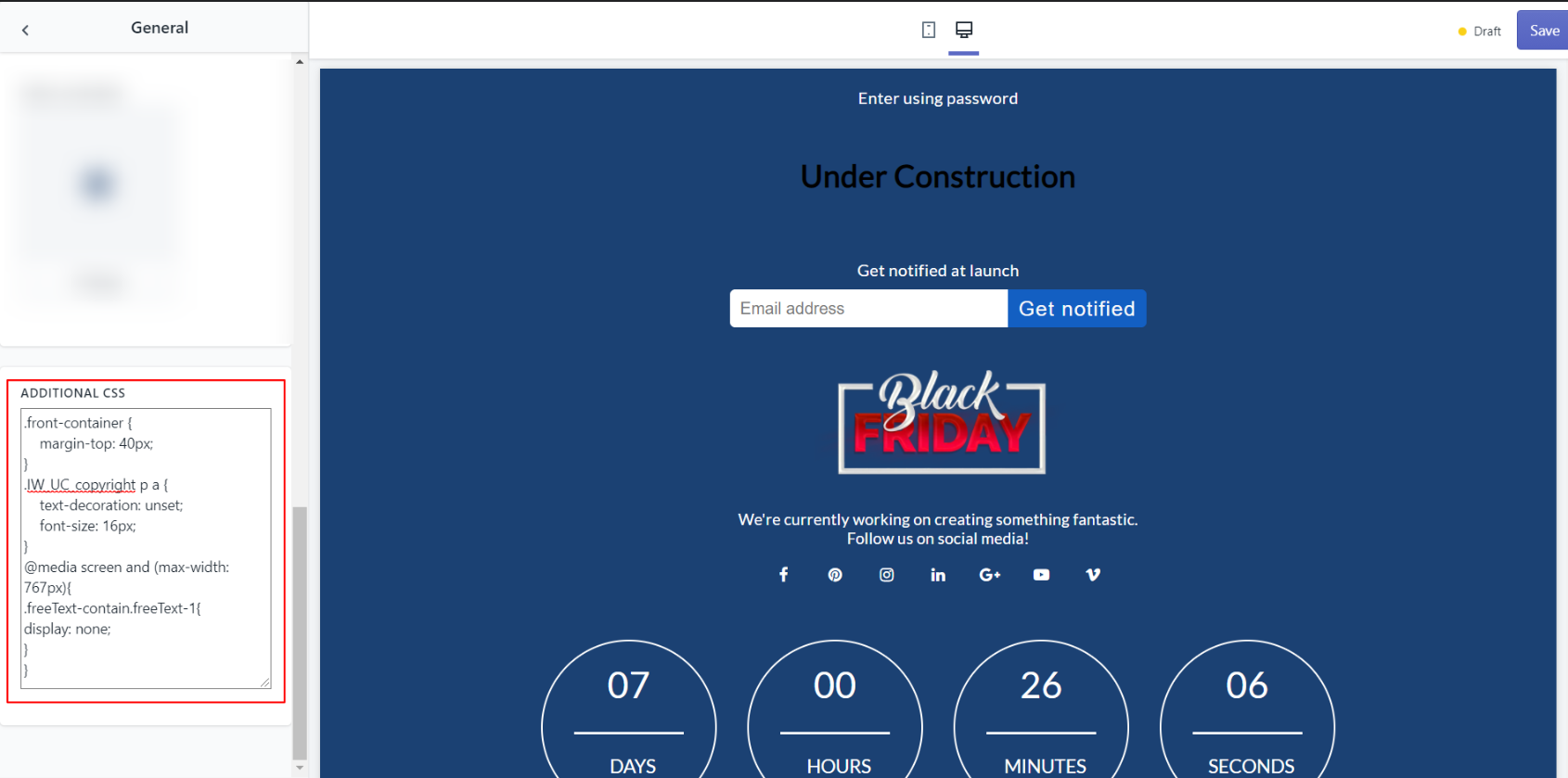 ---
Desktop Background
You can select the background, image, and color that you want to show Under Construction page in the desktop view.
---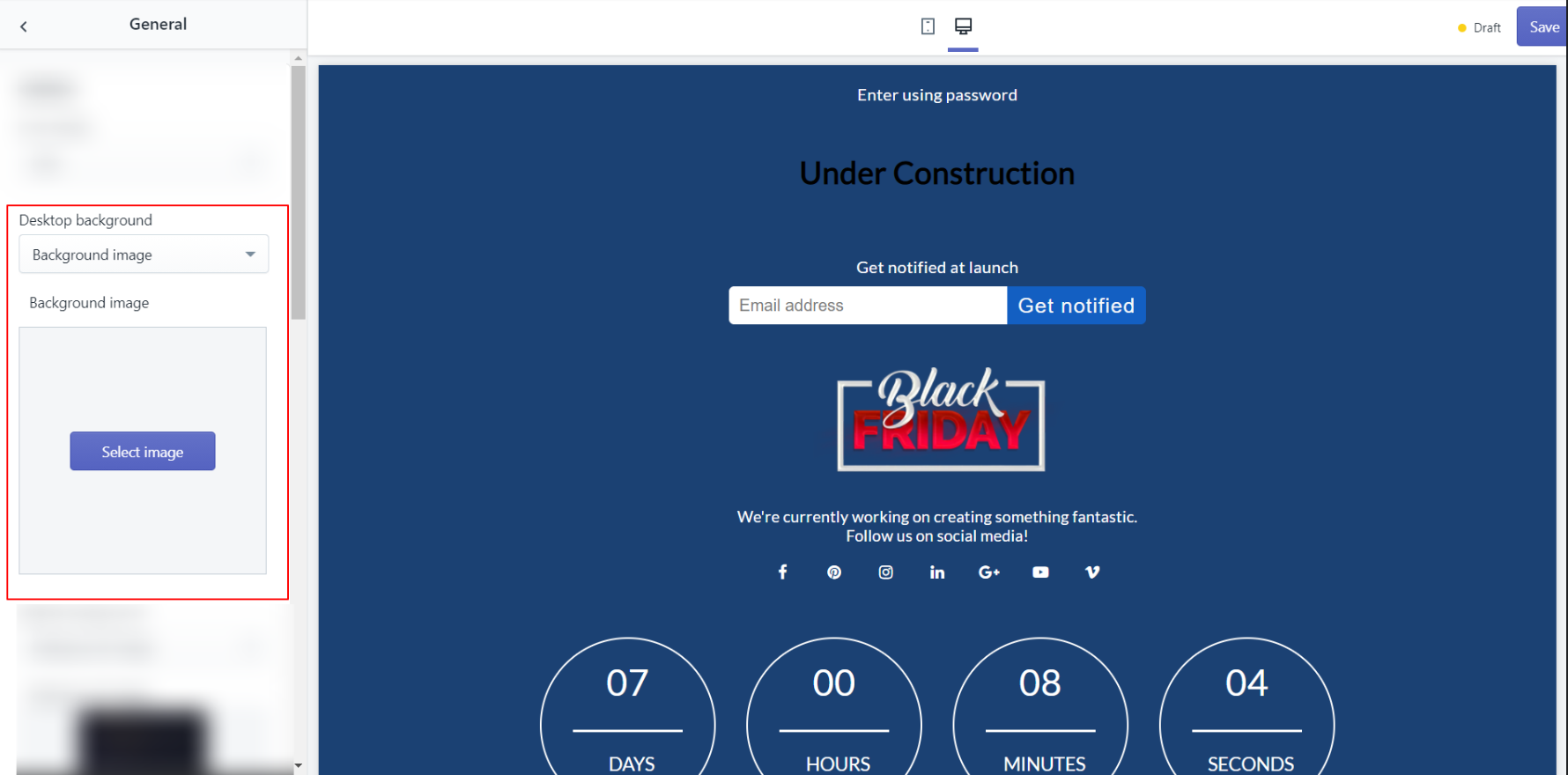 ---
Mobile Background
You can add a custom background image or add background color which you want to show in the mobile view for your Under Construction page.
---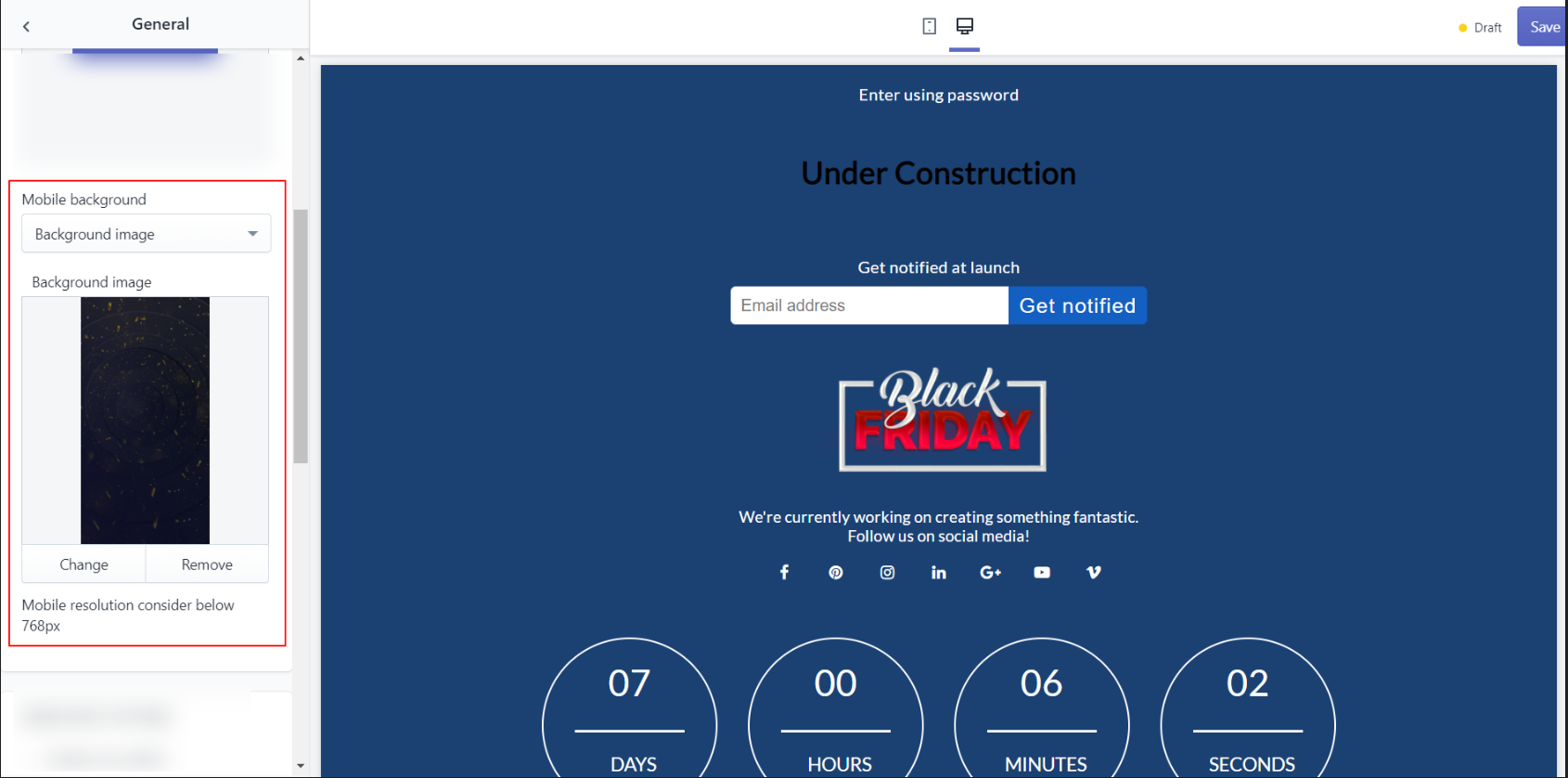 ---
Preloader Settings
Here you can change the preloader color and can select the preloader that you want.
---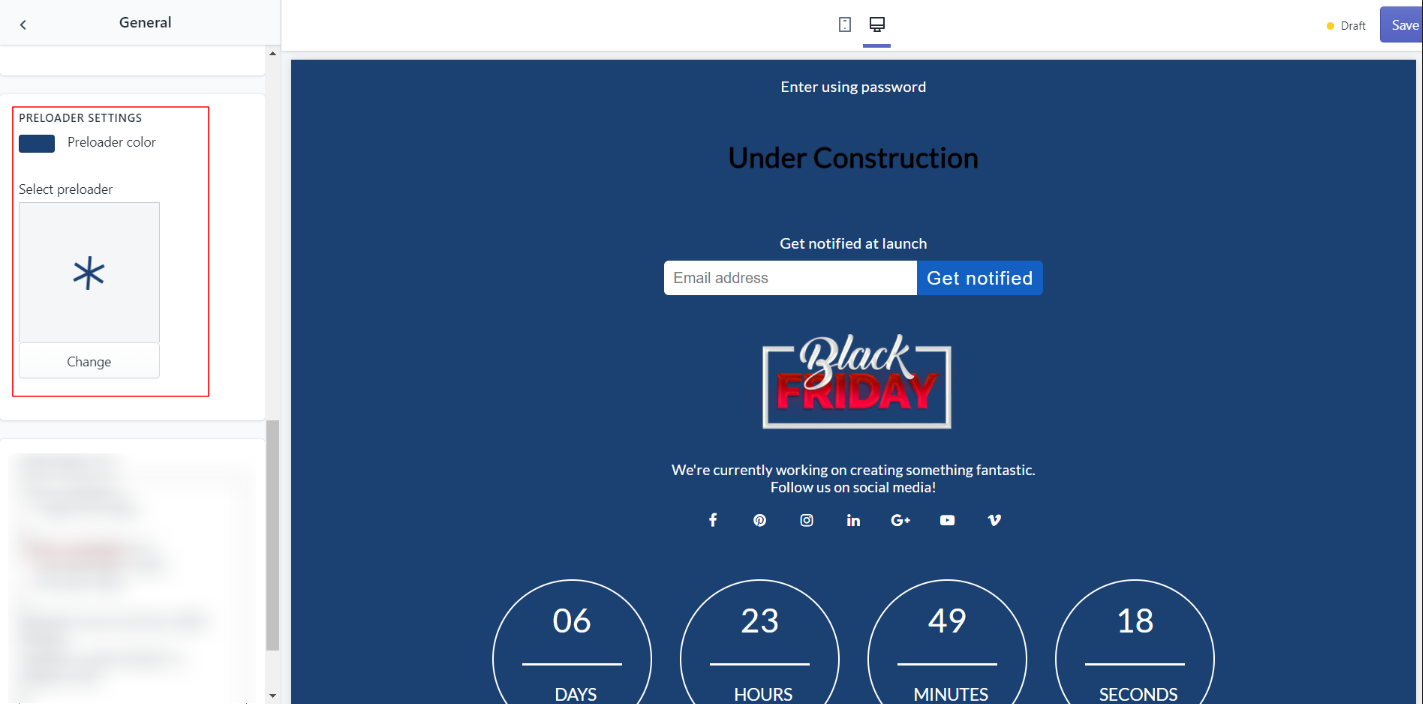 ---
Snow Effect Settings
With this option, you can set the snow effect.
---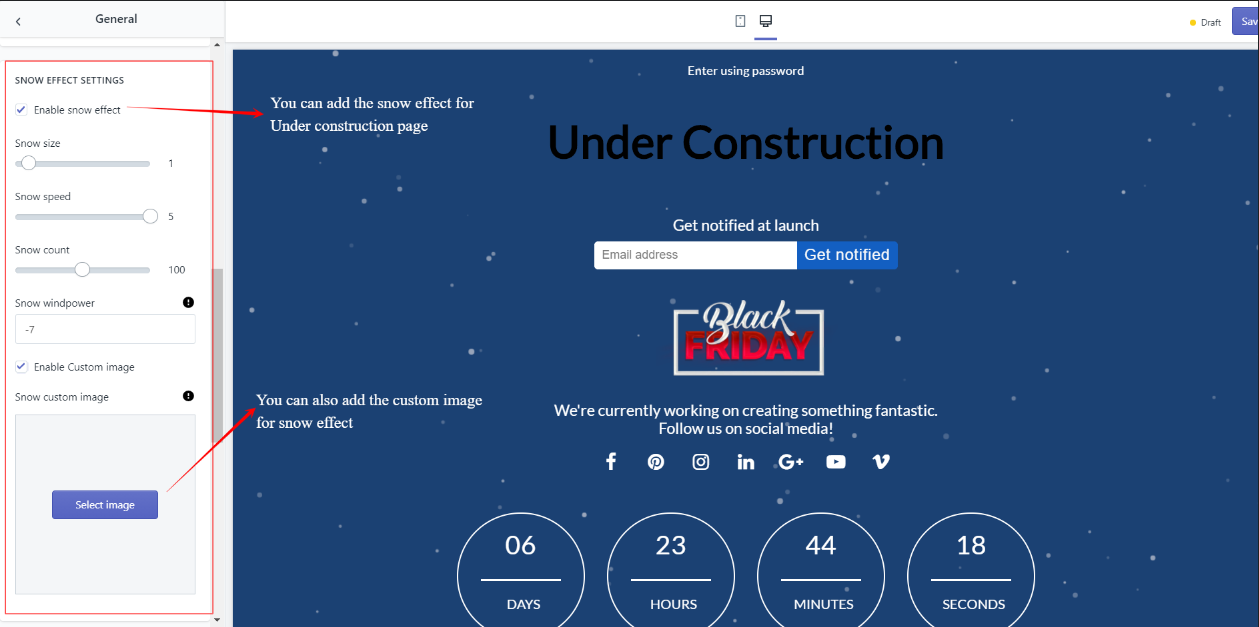 ---
To know more in detail check it out from here.