Below are the settings included in the template editor/customizer.
01) Sections 
Below are the options available in the Sections.
Header: With this option, you can customize the header section like you can change or delete the logo image of the business, change the logo alignment, and edit the logo text.
---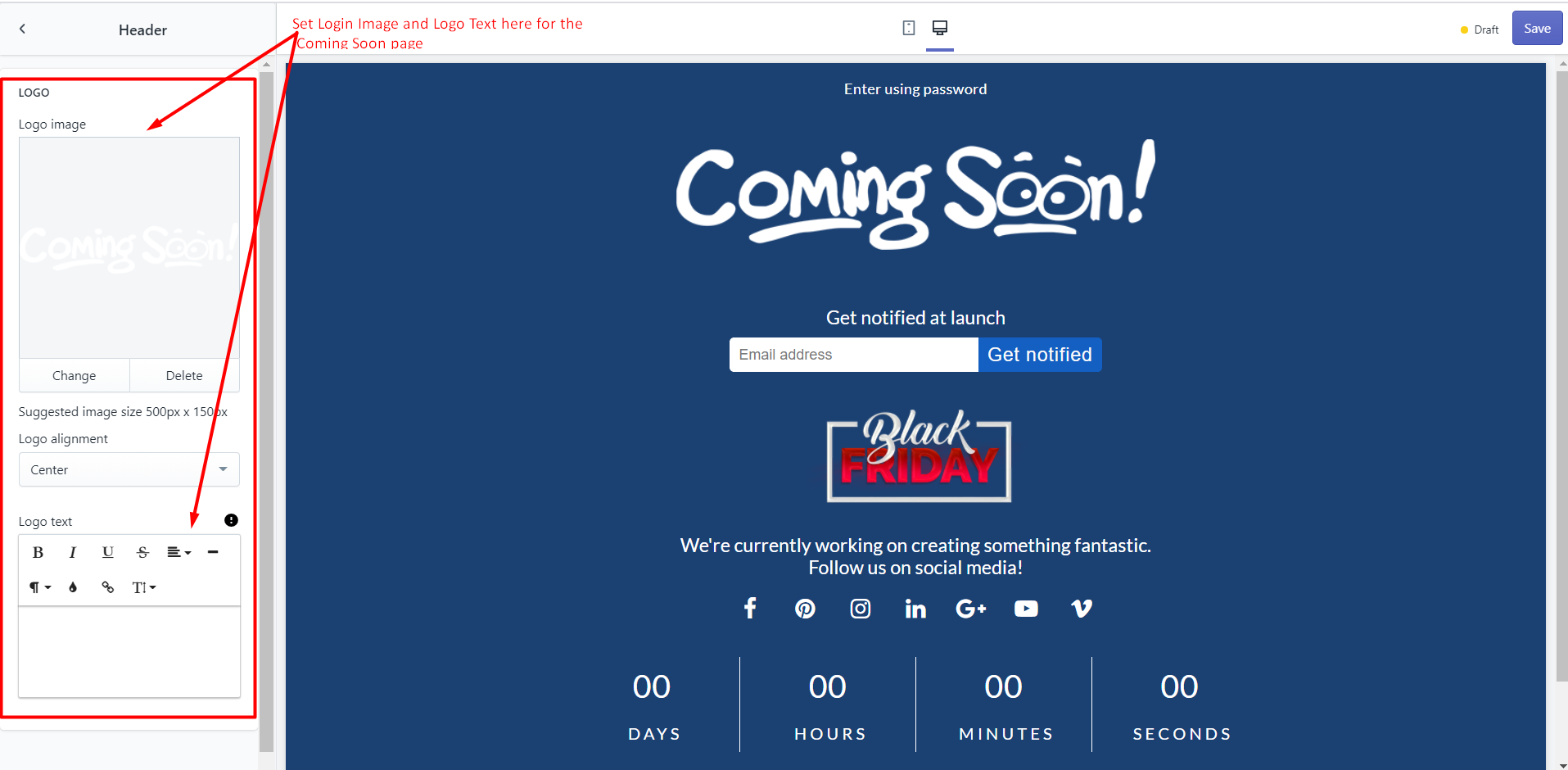 ---
Body Section: Free Text, Email Marketing Integration, Countdown, Social Media
---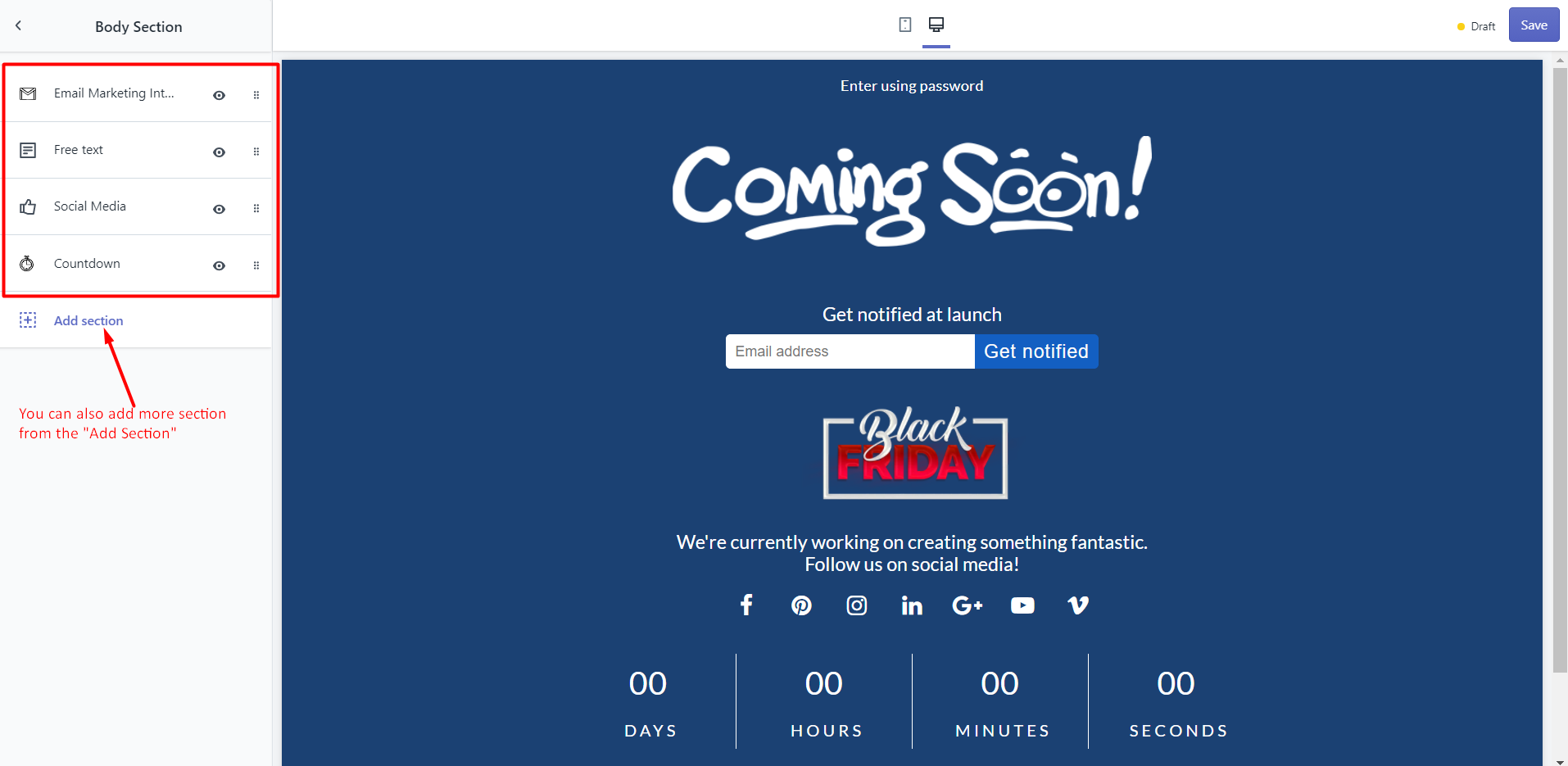 ---
Copyright: Copyright is available by default which cannot be edited. You can only show/hide by clicking on the EYE icon.
---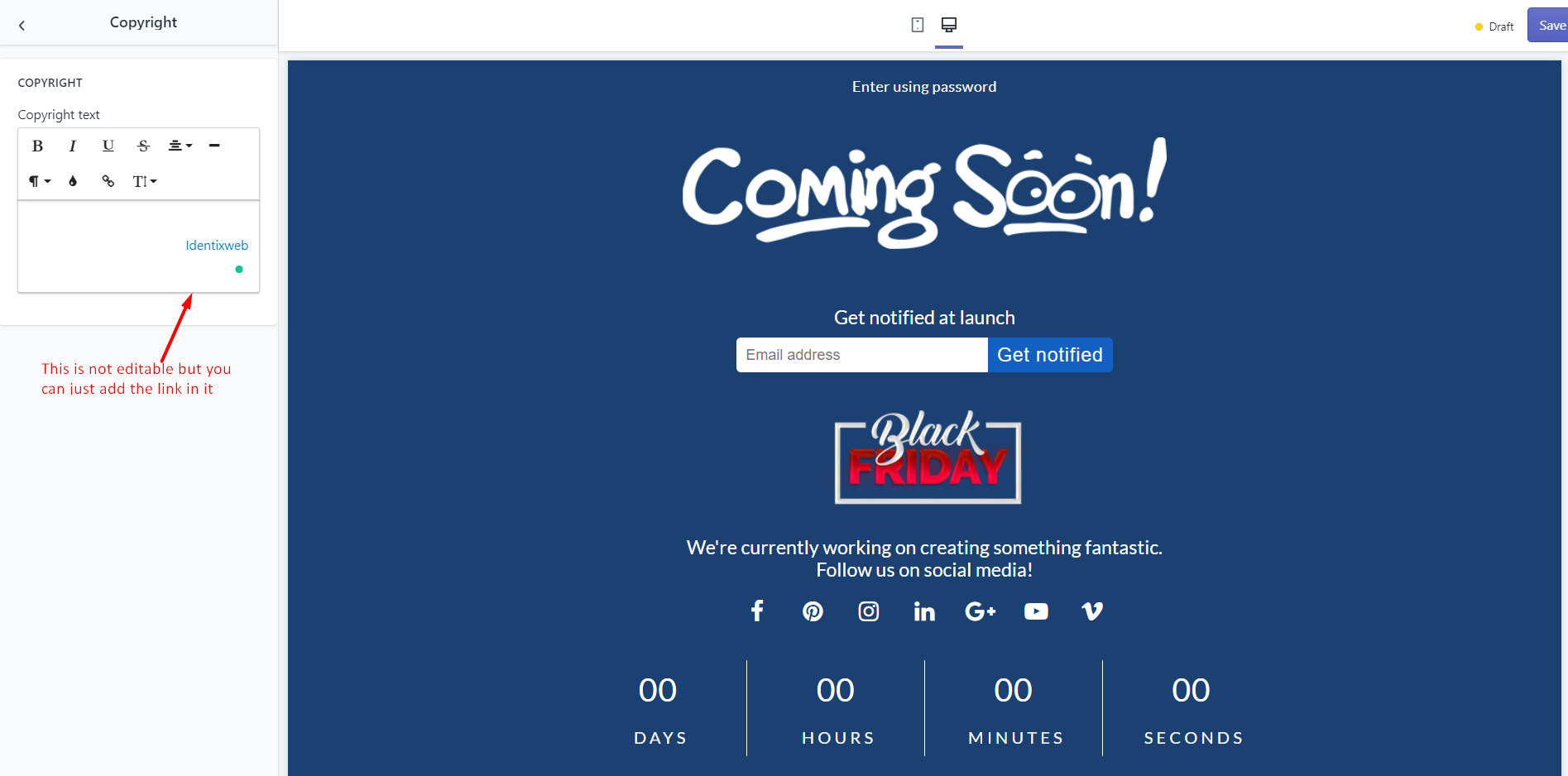 ---
02) General Settings
The General Settings tab contains sections like font family, desktop background image/color, video background, mobile background image/color, snow effect settings, preloader settings, and additional CSS.
---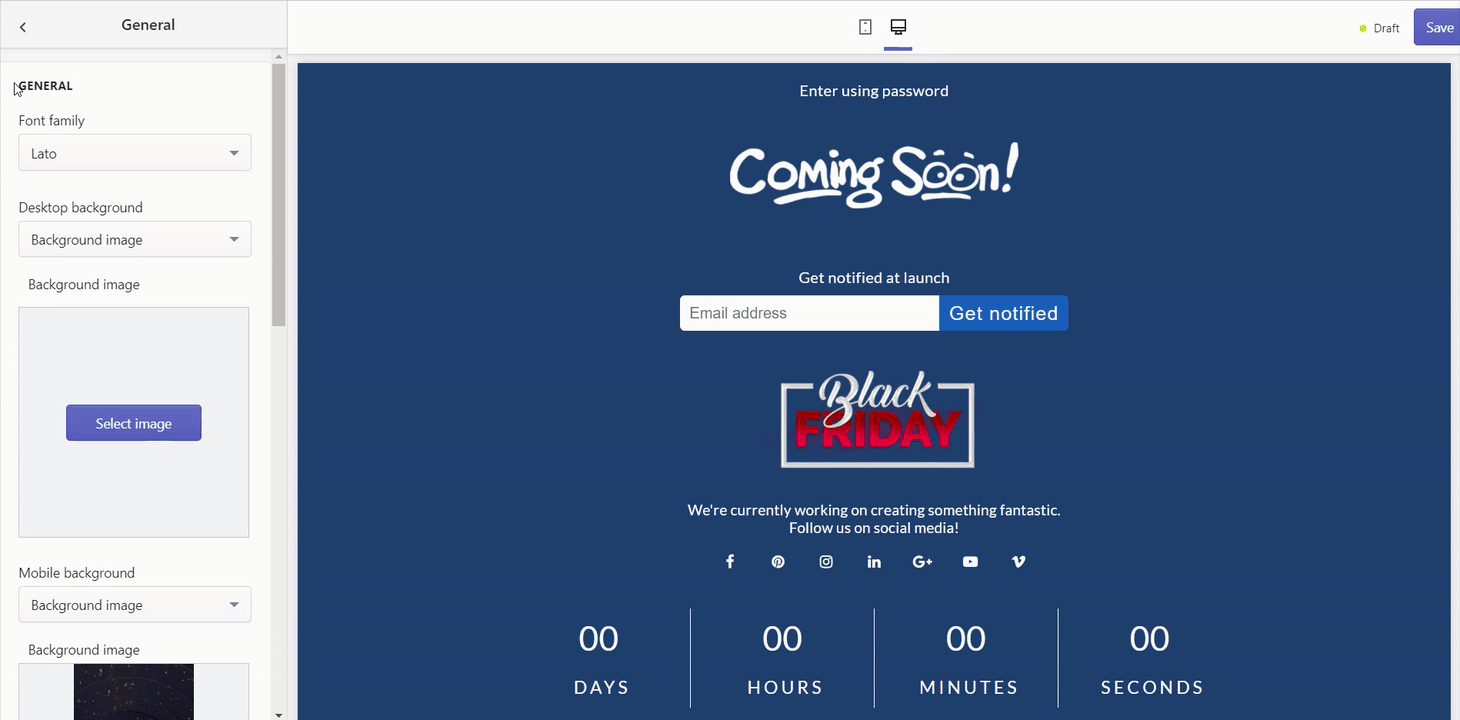 ---
Alignment: With the help of this option, you can change the position of all the elements on the template to one alignment, i.e either left, right or center.
---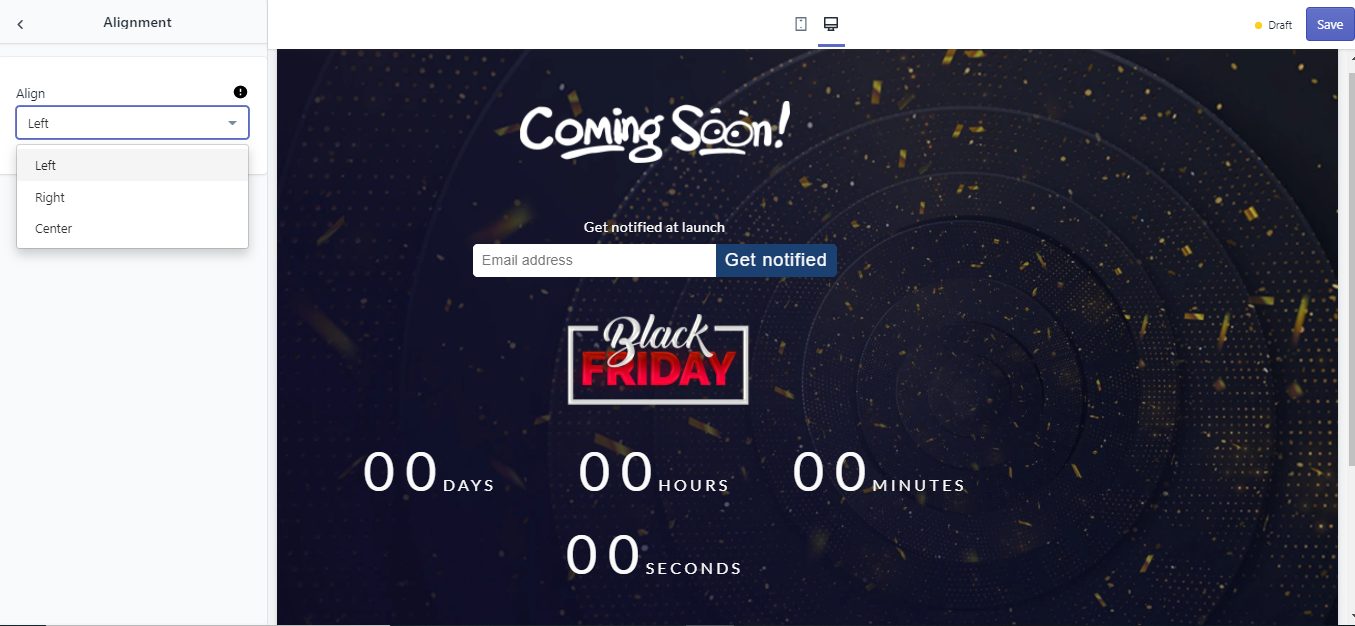 ---
Map: If you wish to show your location to your page visitors, then you can add it using this option.
---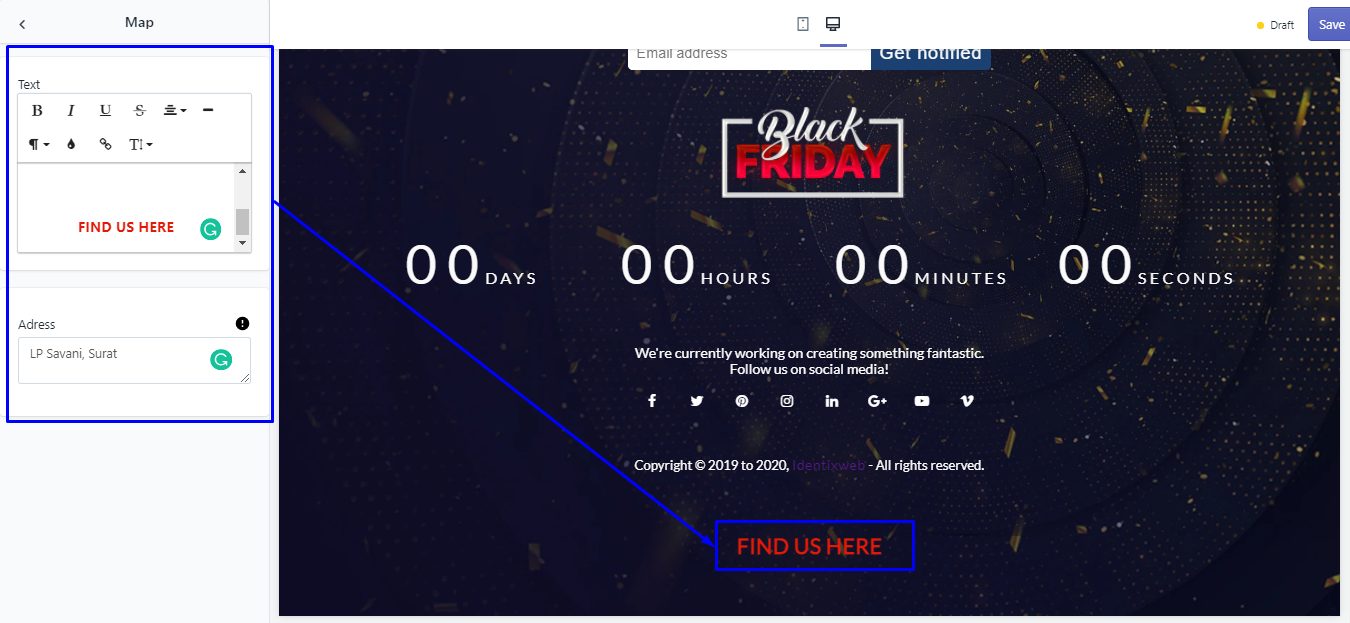 ---
Password: It will enable the password protected option. This option allows you to enter your store using a password.

---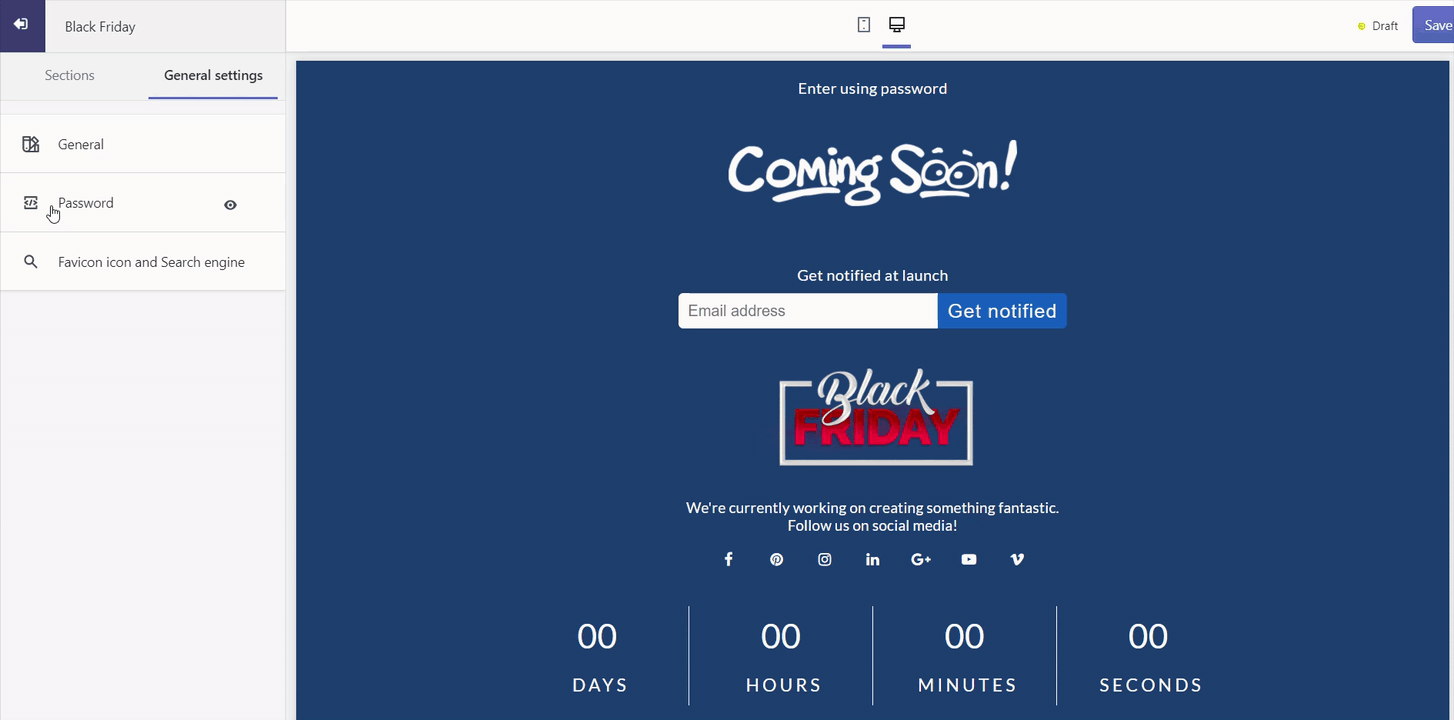 ---
Favicon Icon and Search Engine: This option allows you to set Favicon Icon, Search Engine, Google Analytics Code, Facebook Pixel
---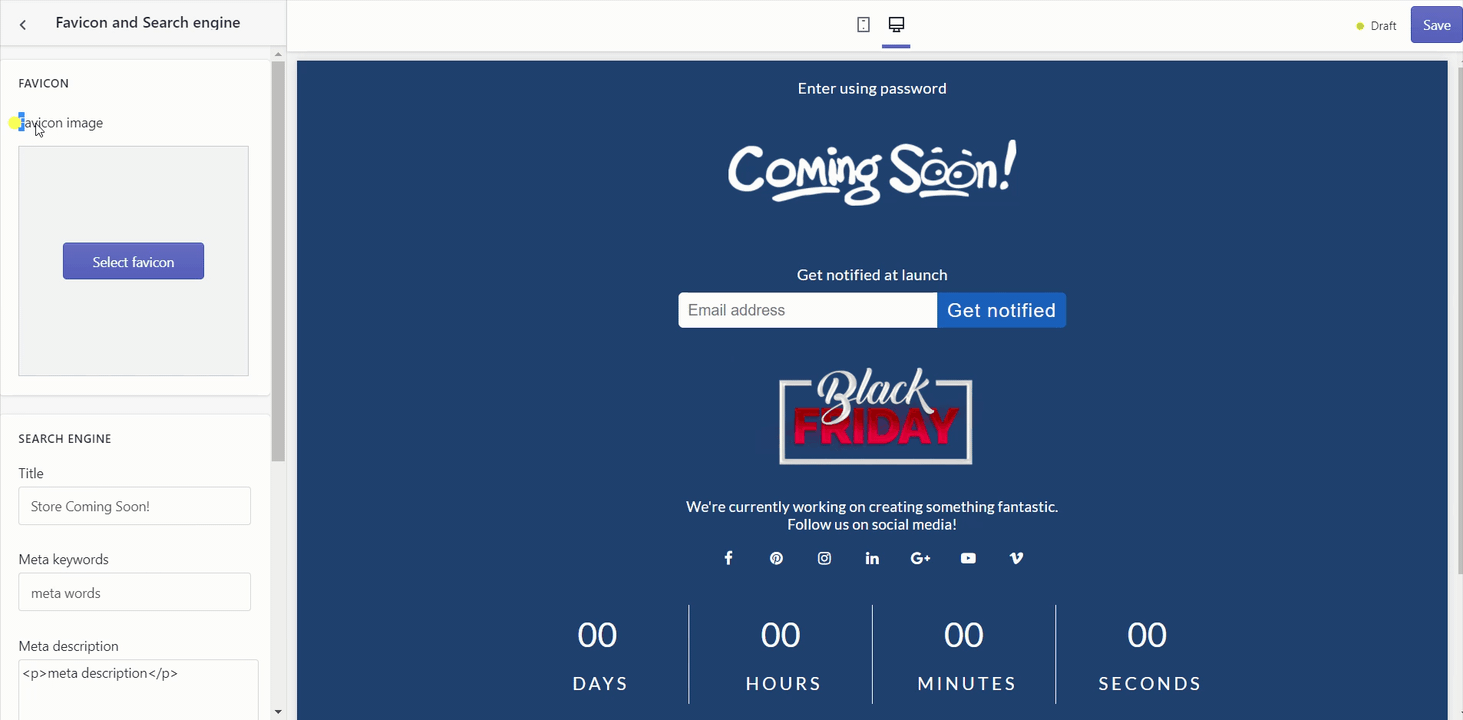 Want to know more in detail? Here is the complete guide for you.