To create your own Templates for the Under Construction page:
Click on the Dashboard and select the Under Construction option
Click on the Create a new template button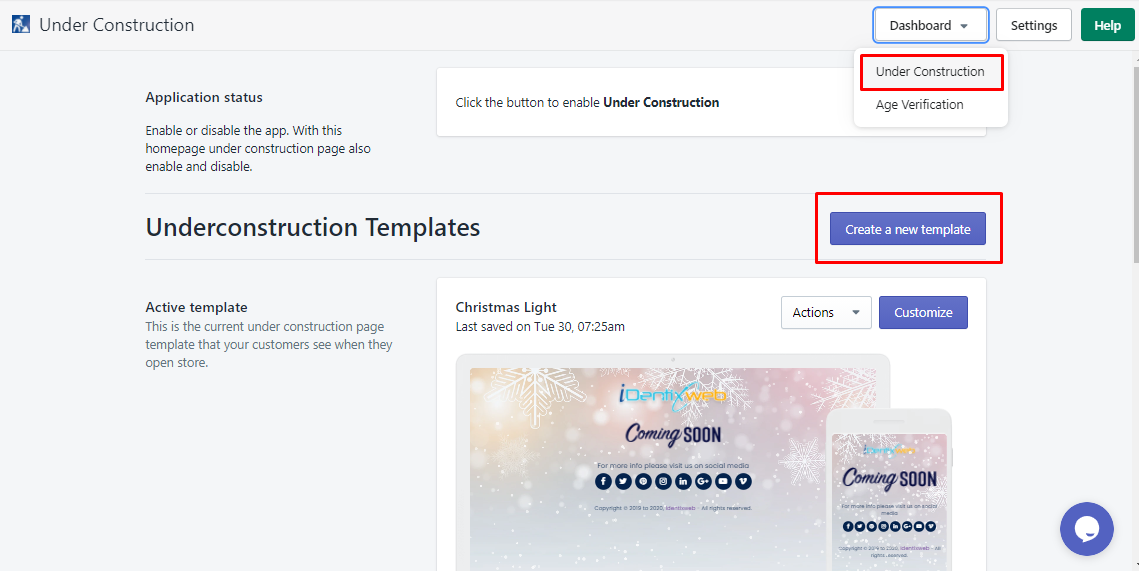 It will open a blank template of the Under Construction page for editing. After you have done all the changes to the page, you can click on the Save button to save the template before you exit the Under Construction page.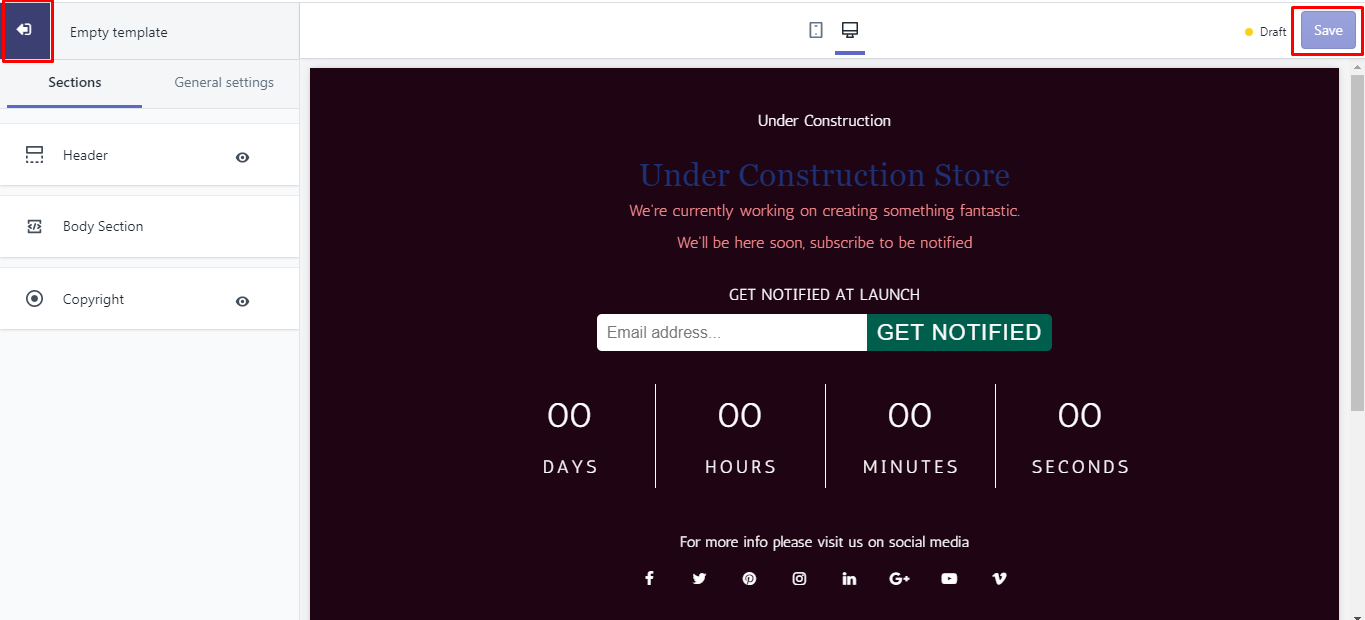 Active Template
Here you can find the Under Construction template which you have already chosen, modified, and published.
If you want to edit the Active template, click on the Customize button. You can also preview, rename and duplicate the Active template. For that, click on the Action dropdown list and select the preferred action.
---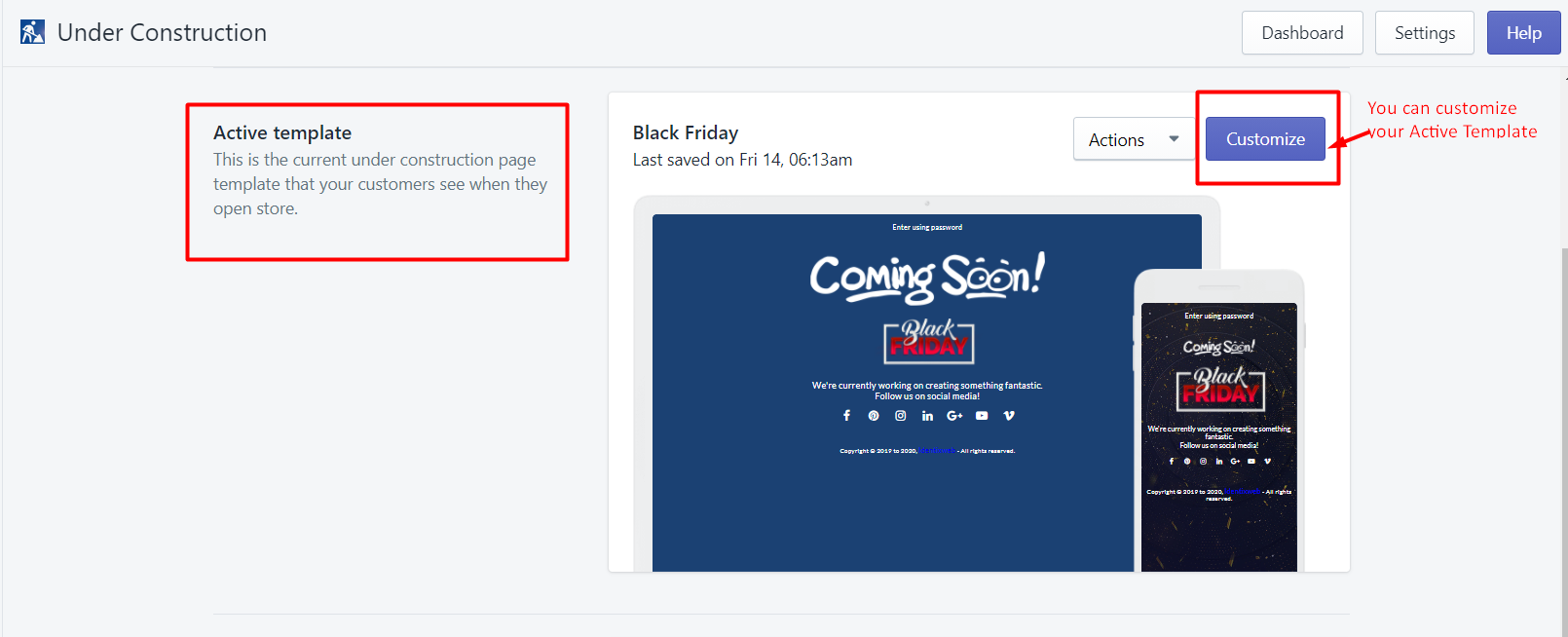 ---
Draft Template 
All the edited and saved Under Construction templates will be visible here.
Suppose, you have changed something in a newly created template or already existing template but don't wish to publish it, will save it in the draft template.
At a time you can keep multiple drafts that you can publish or discard whenever you need.
---
---
Free Template 
You can also explore our collection of pre-made templates that are available free of cost.
To use the free templates, click on the Explore free template button. Choose one of them which looks suitable for the website and edit it according to the needs.
---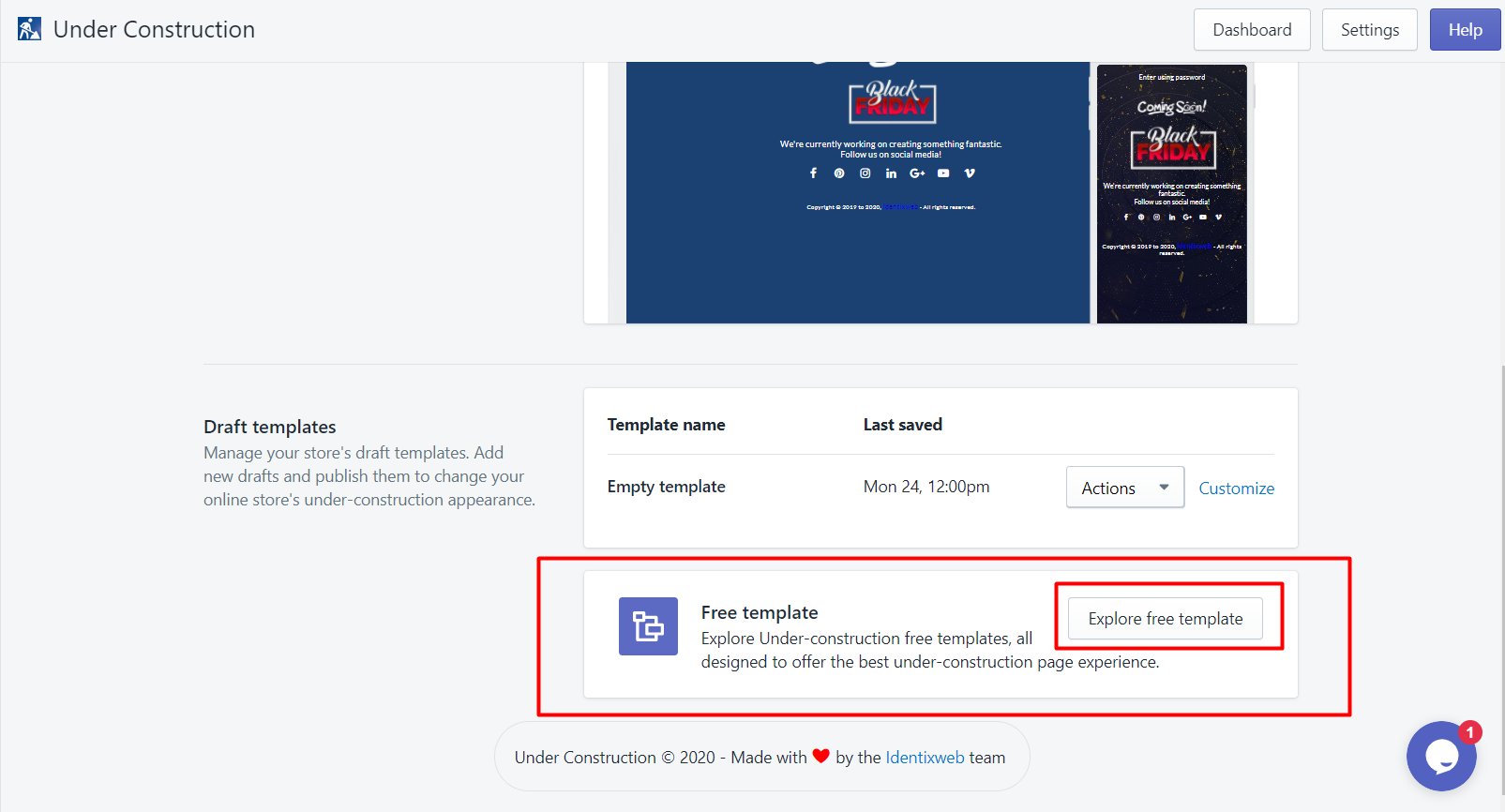 Age Verification
To open the Age Verification page, click on the Dashboard and select the Age Verification option.
Same as the Under Construction page, you can create, customize new Age Verification templates as well as use our free templates for your landing page.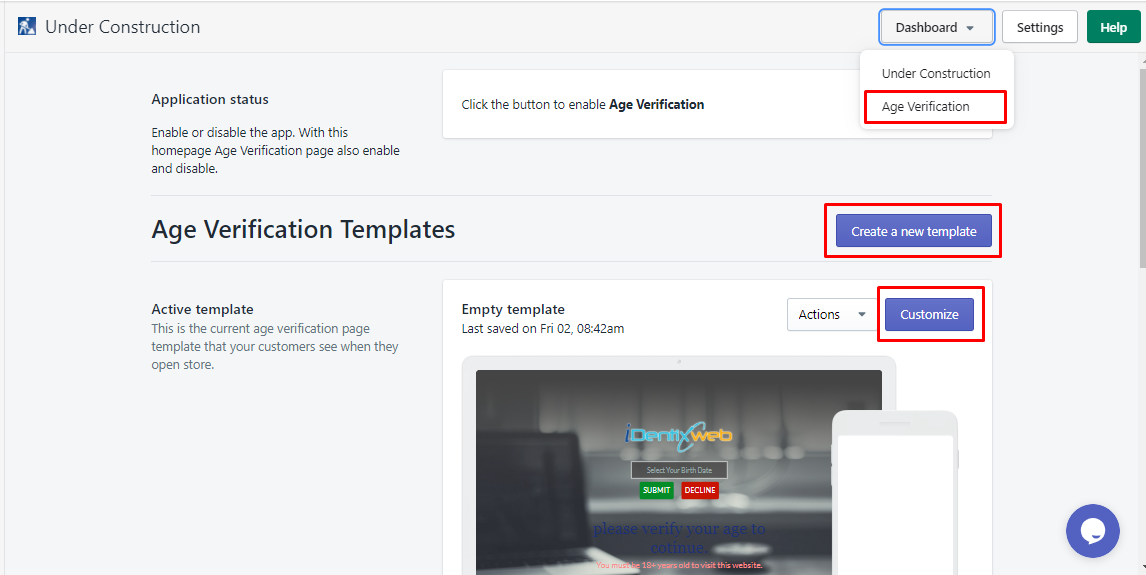 Check how to customize your landing page with Under Construction Coming Soon app.