Uses of templates
Templates: To create your own Templates for the under-construction page.
Types of Templates:
01) Active Template
Which you have already Chosen, Modified, and Published.
---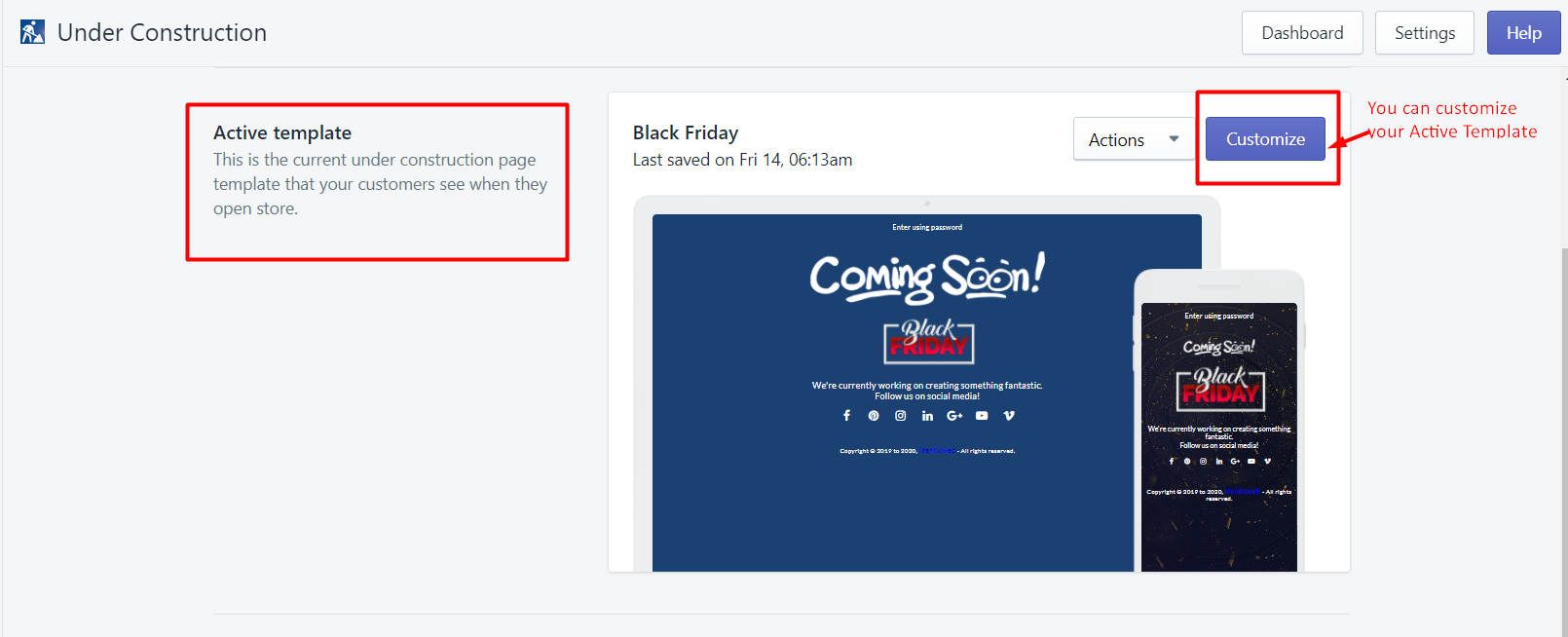 ---
02) Draft Template 
You have changed something but don't want to publish it will save in the draft template.
At a time you can keep multiple drafts that you will never publish and hence you can discard them when not needed.
---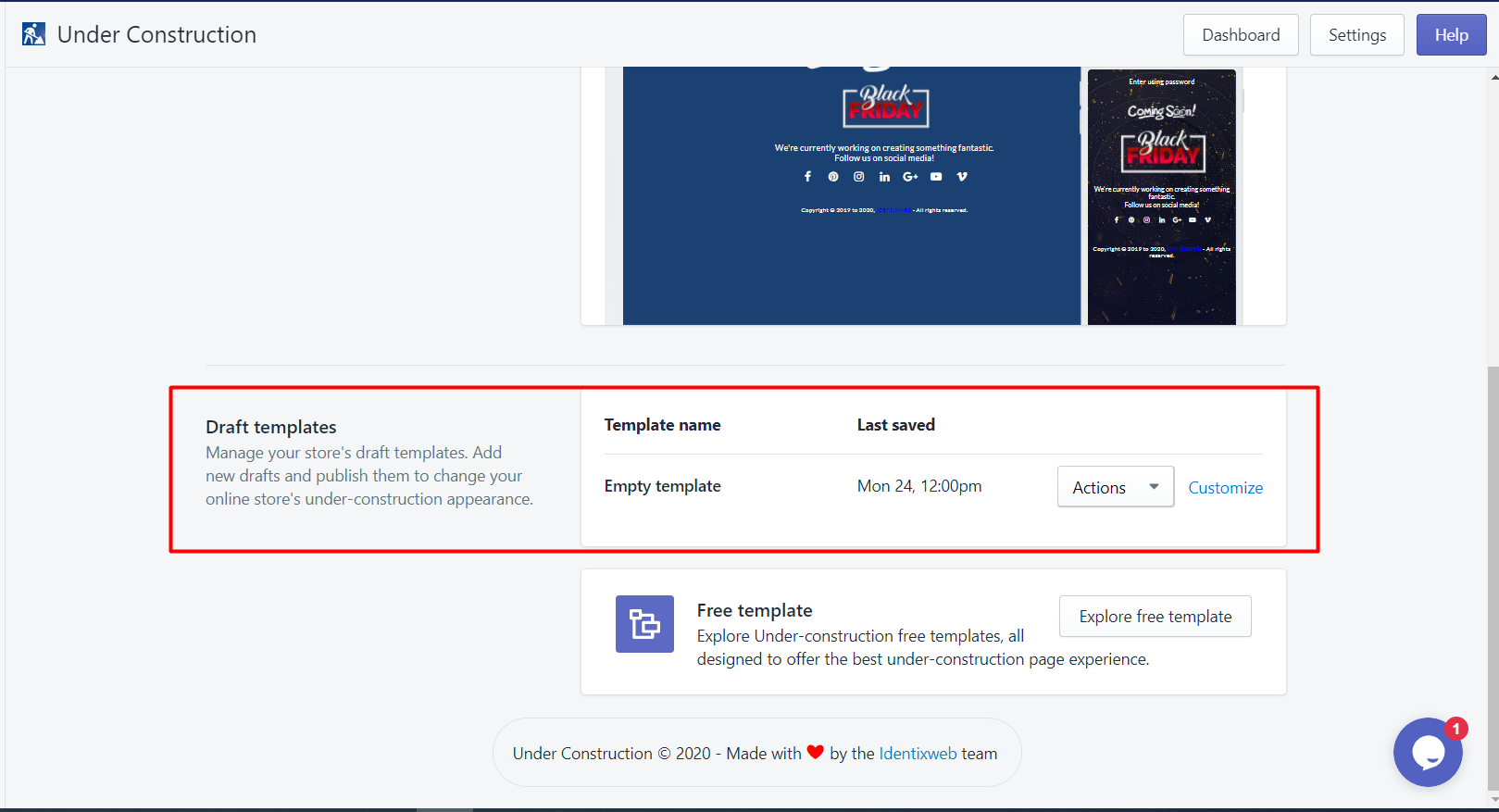 ---
03) Free Template 
The collection of the pre-made templates which are already created.
Choose one of them which looks suitable for the website and edit it according to the needs.
---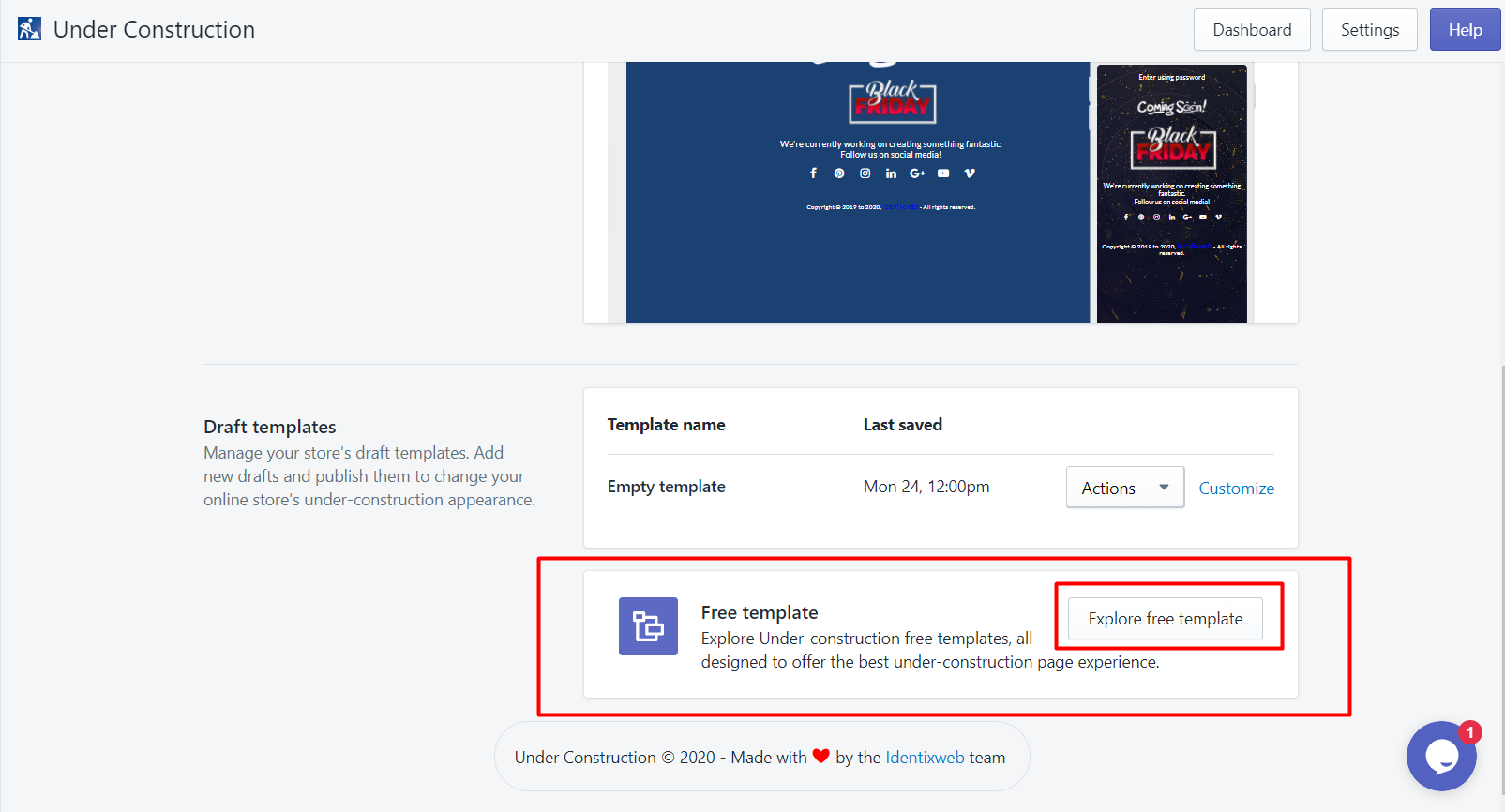 Check how to customize your landing page with Under Construction Coming Soon app.