Auto-Schedule option
You can set manually under construction Enable/Disable and automatic setup base on your date and time schedule.
Type of Select mode option:
01) Select timezone 
Select your timezone to perform the counter accordingly.
---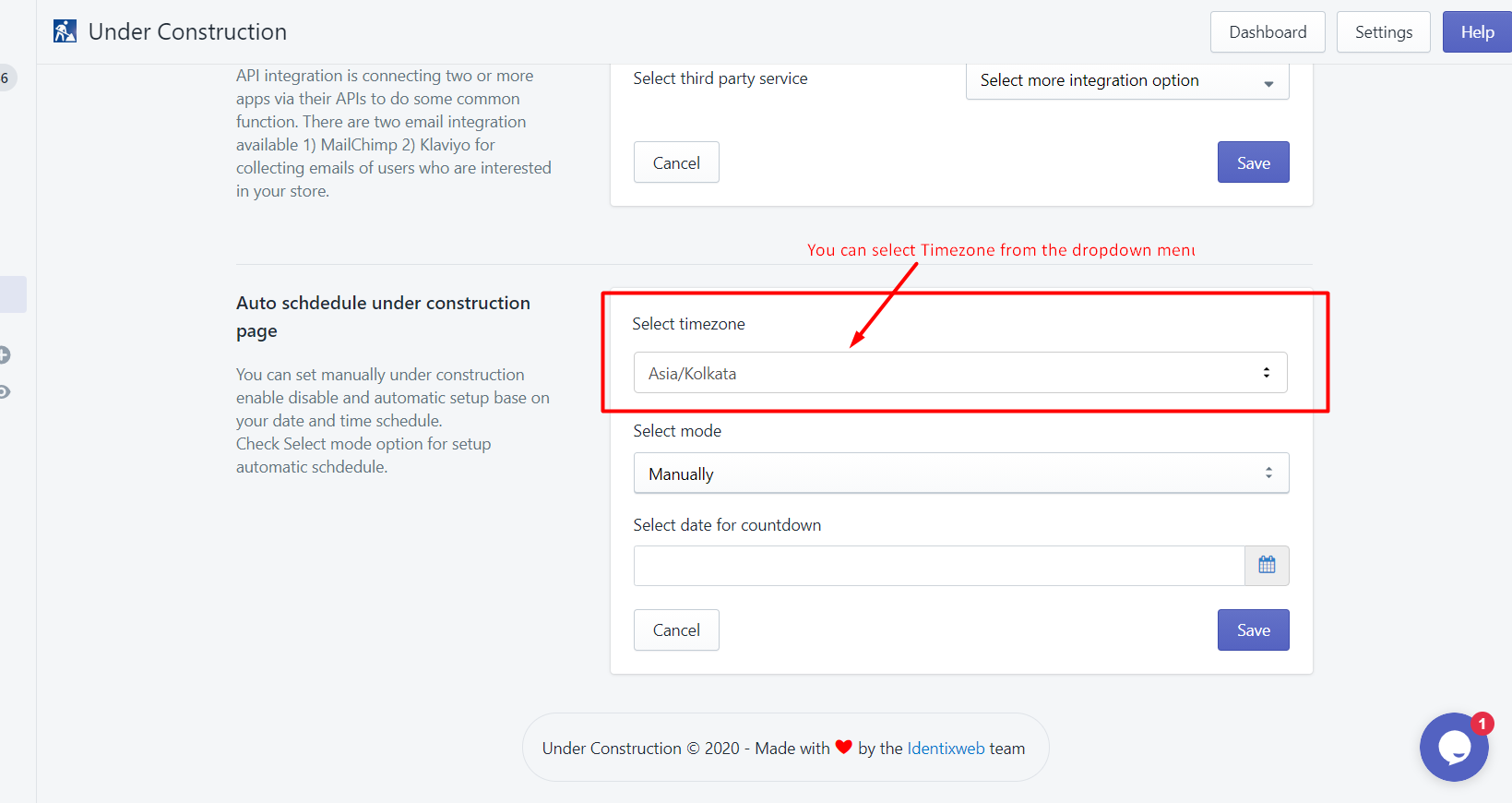 ---
02) Select mode
You'll get the below 2 options: Manually and Auto
---

---
03) Select date for the countdown
You can set the Date and Time for the countdown.
---