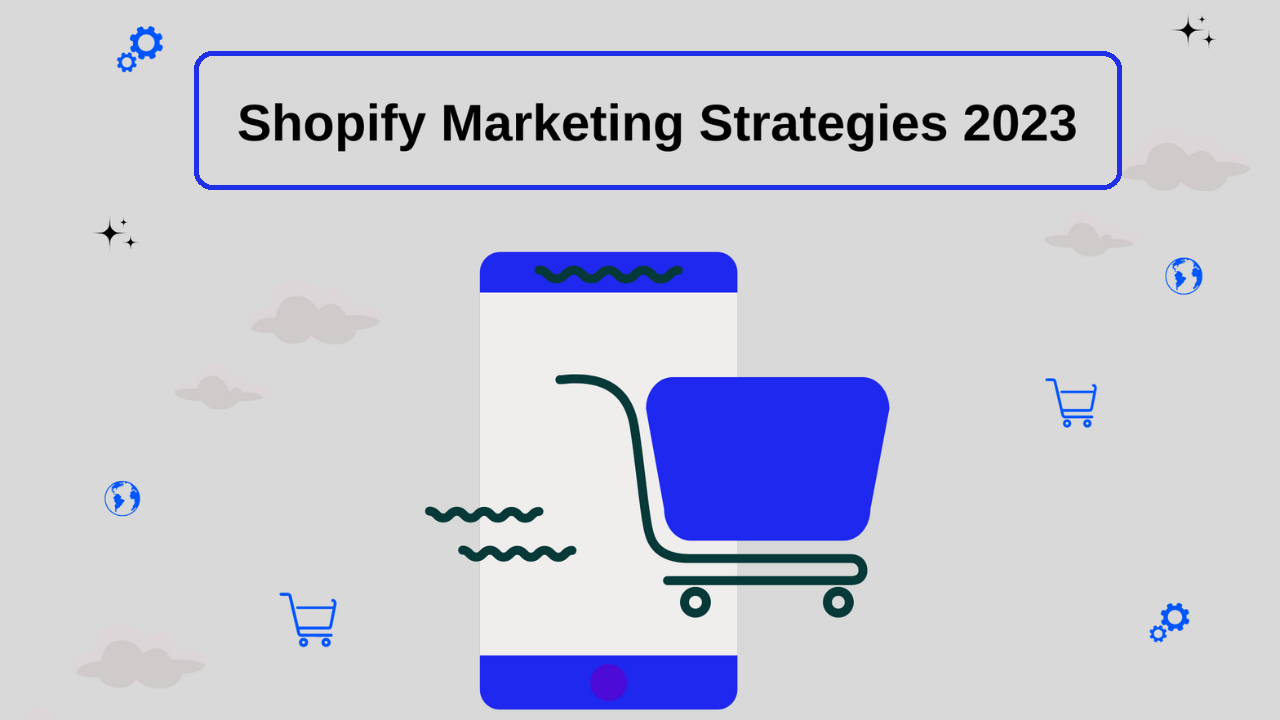 Since you've landed on this post, we assume you've set up your Shopify store and are now looking out for ways to attract customers. The simple solution lies in having a killer Shopify marketing strategy that fully caters to your business needs and follows a fool-proof systematic approach.
Whether you're a new store or an established online business, having a defined marketing strategy works wonders in driving more sales. Having a documented strategy gives digital marketers a chance to be 414% more successful compared to a non-documented marketing strategy.
Since eCommerce sales are exponentially increasing every year with an estimate to hit 1005 billion USD in 2023, now is the time to level up your online business marketing strategy to receive your fair share of global eCommerce sales.
Do you need some expert guidance to get started with your Shopify store marketing?
Well, you're at the right place because we are going to dive deep into our tried-and-tested Shopify marketing strategies to help you boost sales and maximize conversions. Towards the end of the article, you'll get a clear idea about which Shopify marketing strategies you should adopt to skyrocket your online business revenue.
Let's get started.
What Is Shopify Marketing?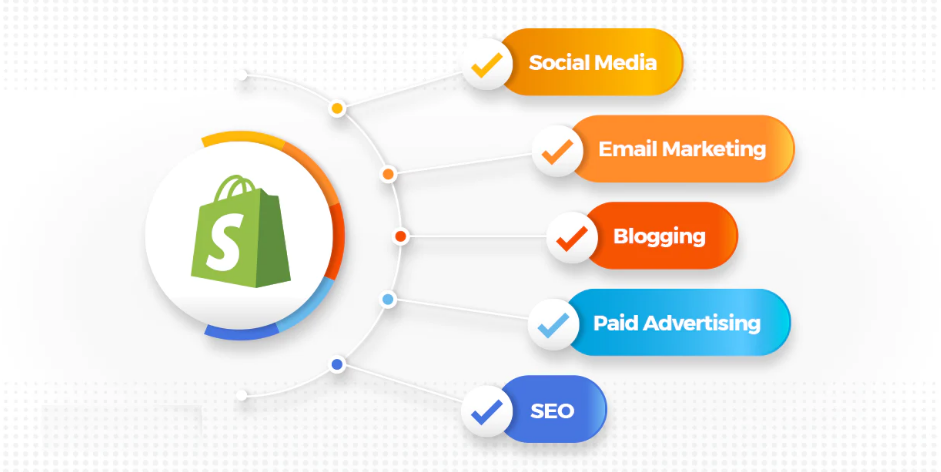 Shopify marketing refers to a well-structured strategy that helps in promoting a Shopify store using different digital channels. The foundation of every marketing strategy lies in attracting more customers and driving sales. A digital marketer aims at getting the following benefits from a typical Shopify marketing strategy:
Increasing brand affinity
Attracting target audience
Increasing customer loyalty
Increasing brand awareness
Retaining existing customers
Getting to know your customers better
Increasing eCommerce sales and revenue
Understanding the customer's buying journey
Since your potential customers are mobile and desktop users, it makes sense to attract them from different digital channels to your online Shopify store. We'll be discussing these channels and how you can turn online users into conversions in detail in the following section.
10 Shopify Marketing Strategies To Attract Shoppers (2023)
Let's find the 10 best Shopify marketing strategies to increase your brand awareness and drive sales.
1. Using Effective Email Marketing
Email marketing is an easy way to send promotional messages to your potential or current customers. It's interesting to note that the average return on investment for email marketing is $39 for each dollar spent. It not only serves as a low-cost eCommerce marketing strategy but is also used by 64% of small businesses to reach their target customers.
Here are a few Shopify email marketing examples you can utilize to drive more traffic to your store.
Send a "thank you" email when a customer purchases at your store.
Send promotional emails for any discounts, sales, and other incentives.
Send a welcome email every time a new customer signs up at your store.
Send abandoned cart emails if a customer leaves the cart halfway through the process.
Send transactional emails to update customers about payment confirmations, shipping status, order cancellations, etc.
One of our favorite examples is this flight booking website that sends email alerts to its subscribers whenever the flight fares to their favorite locations drop. Such email campaigns are highly effective as they direct promotional offers to the people who'll most likely take action leading to conversions.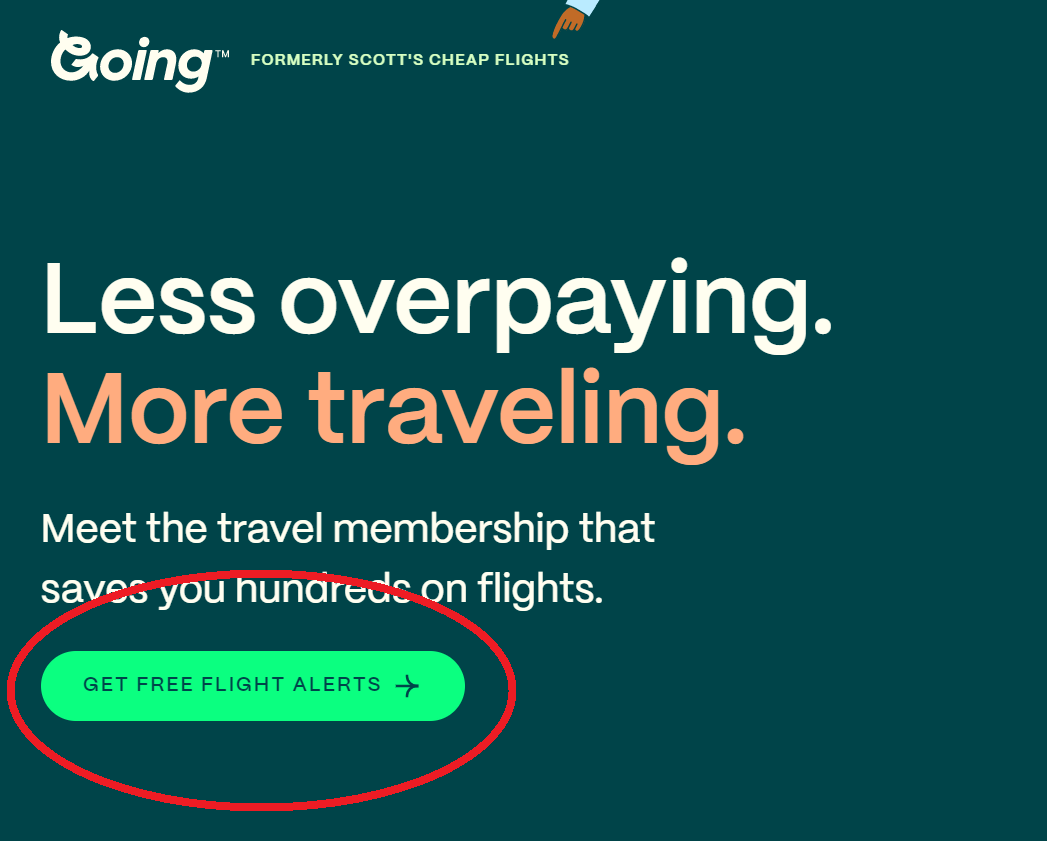 Image Source
All you need to do is to collect emails from your potential customers and send them personalized messages depending on where they are in their buying journey.
Many websites collect customer emails by prompting them to sign in to their websites or subscribing to newsletters, etc. For example, if you visit MarketBeat, you're instantly directed to sign in with your email address to access all website features and information.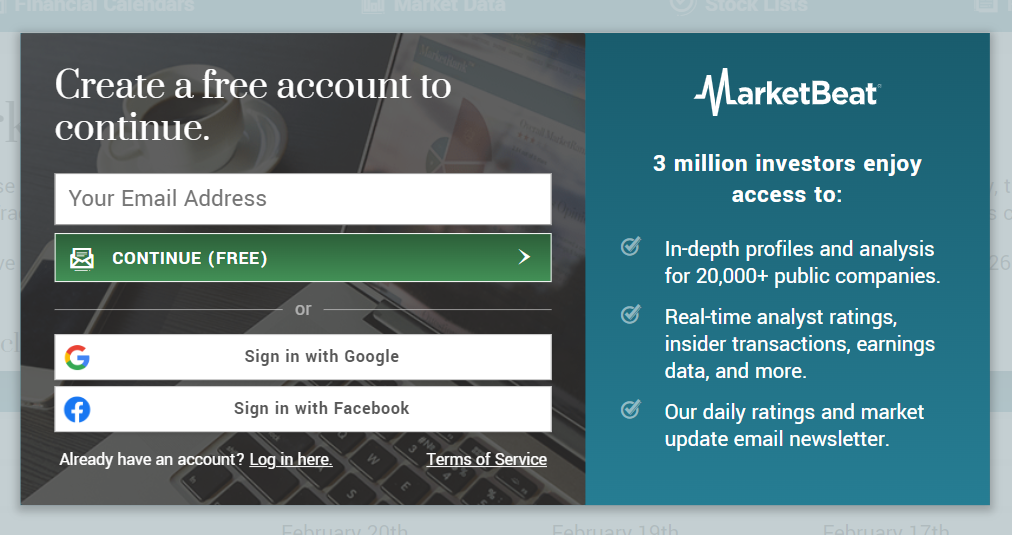 Image Source
2. Using SMS Marketing
Another great Shopify marketing strategy to reach more customers is setting up an SMS marketing campaign. Compared to an email, your potential clients are more likely to open and read an SMS message. Like emails, SMS marketing is an affordable way to drive more traffic to your online store.
You can send promotional SMS about ongoing sales, discounts, or new product arrivals as well as order updates including order confirmation, and shipment status. When constructing an SMS marketing campaign, make sure your message is on-point, polite, and easy to read. Sending SMS is way more convenient than emails because:
SMS campaigns are usually automated and fast.
People tend to instantly open a message compared to an email.
While sending a promotional SMS, you don't have to worry it'll go to a spam folder or get rejected by the email provider.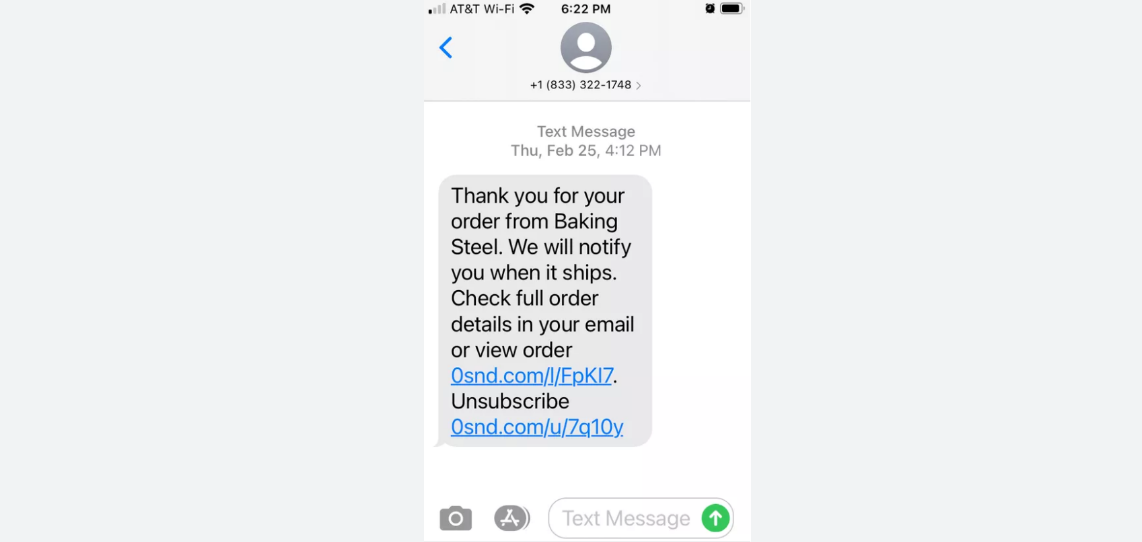 Image Source
3. Creating Visible CTAs
When crafting a marketing strategy for your Shopify store, make sure your website's UI/UX is top-notch with clear CTAs. The key is to convert visitors into leads and ultimately, conversions. It's only possible if their time spent on your eCommerce store has been a smooth journey. They easily skim through the products to find out the one they want to purchase.
A website with too much text information can be intimidating especially for mobile users as they have smaller screens. Leaving enough white spaces in between texts as well as keeping CTAs distinct from the rest of the text helps customers to take action quickly. It's also recommended to use only a single CTA per page to avoid customer diversion.
One of our favorite examples is Everytalent's CTAs which are purposefully given a light color compared to the dark background. Also, notice the CTAs are outlined and the text is formatted in bold to give them a distinct feel. This makes it easier for the visitors to click on the CTAs subconsciously and they might end up making a purchase.

Image Source
4. Giving Promotions And Discounts
People tend to make purchasing decisions quickly if they are given incentives like discounts, loyalty points, and coupons. Similarly, if your online store is undergoing a seasonal or promotional sale, more visitors will be attracted to it, leading to more chances of conversions.
Let's have a look at this face mask eCommerce store that has purposefully displayed an ongoing offer on a particular type of mask right at the top of the website. Just like this site has done, it's important to mention any sales or discounts on the homepage to make it easier for the customers to take the purchasing action.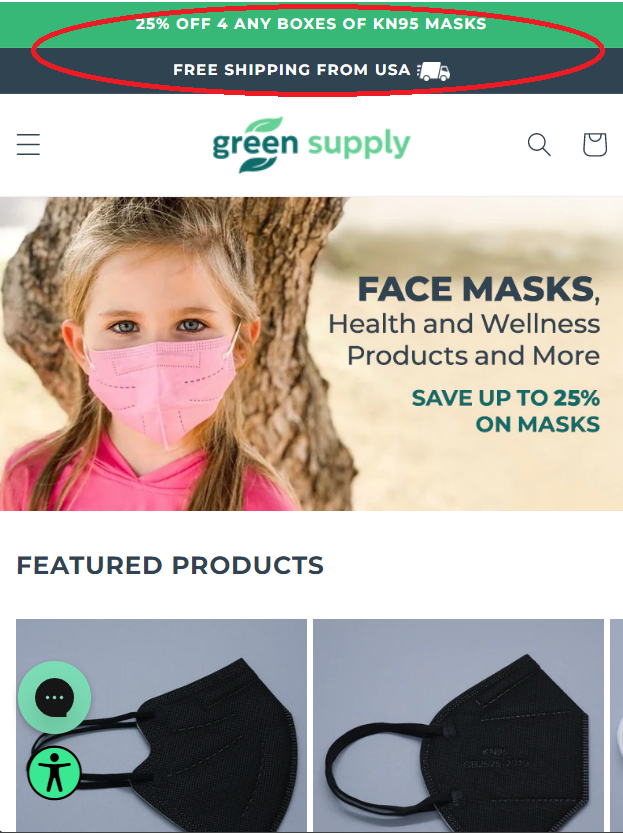 Image Source
Here are some of the ways you can use promotions and discounts to boost sales.
Giving volume discounts to customers on large orders.
Giving discount coupons every time you're falling beyond expected revenue goals.
Launching customer loyalty programs to reward recurring customers with special discounts.
Giving seasonal and holiday discounts like "summer sales" or "Christmas sales" to stay competitive in the eCommerce market.
Giving discount coupons to visitors and customers for a product's pre-launch to drive customer awareness and interest in upcoming products.
Launching referral programs to compensate customers with gift cards or coupons if they bring their friends and family to buy a service or product from your store or they signed up for a subscription.
Expert Advice:
Never bombard your customers with special offers frequently as it can result in a loss of interest in your brand. Remember, the more clingy your marketing strategy is, the less likely people will take action.
5. Amp Up Your SEO Strategy?
Search engine optimization of your store is the key to a successful marketing plan to attract organic traffic to your Shopify store. It's important to note that 53% of overall website traffic comes from organic search. The best part, Shopify website optimization works the same way as WordPress optimization.
Many eCommerce sites attract potential shoppers through SEO-optimized blog posts. For example, this hotel-finding website uses SEO marketing to attract more organic traffic. You can find this site in the first few results of the SERP if the relevant keyword "best luxury hotels" is searched.
Here are a few of the strategies to make your Shopify store SEO friendly
Having a responsive website design
Using accurate keywords for ranking
Writing detailed product descriptions
Using alt texts for photos and videos
Keeping headlines short and relevant
Creating easily-understandable content
Avoiding the use of plagiarized or repetitive content
Making URLs short and easy for search engine crawling
Another advantage of SEO lies in determining your target audience with analytics tools and real-time data solutions. SEO is a tried and tested strategy to increase your website traffic, enhancing brand awareness and boosting sales. If SEO isn't your cup of tea, we recommend you hire an SEO marketing specialist rather than give up on your website's optimization.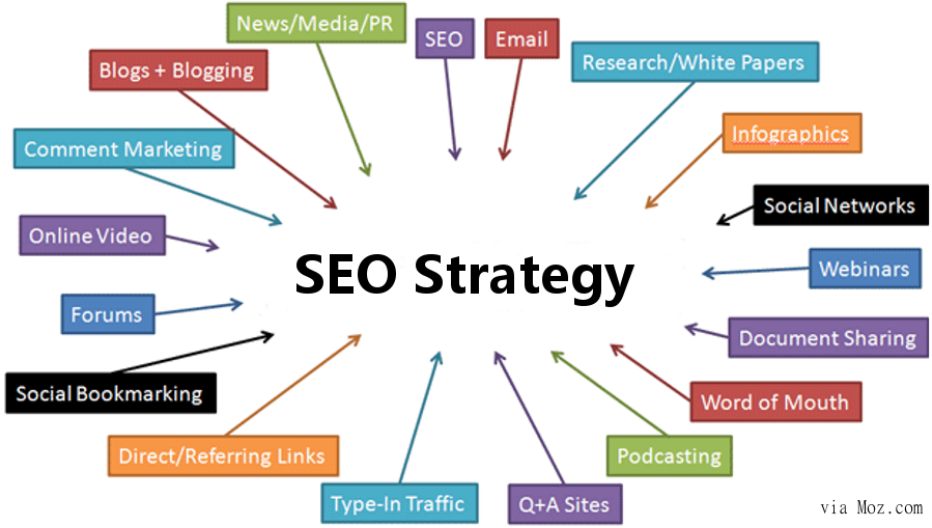 Image Source
6. Utilize Influencer Marketing Strategy
A powerful form of social media marketing is influencer marketing. The reason is, around 50% of mobile app users blindly trust social media influencers for making purchasing decisions. Today, influencers play a huge role in promoting small businesses and creating brand awareness, affinity, and trust.
Compared to branded content marketing, influencer marketing generates higher customer engagement. Marketers have to hunt for online influencers that closely relate to your brand, its products, and its mission. Building partnerships with influencers enables your brand to reach a wider audience in a short time. This method, however, can be a little costly on your budget.
We're listing the popular influencer marketing channels here:
Blogs
Twitter
YouTube
Instagram
Facebook
Snapchat
Note: If you're having difficulty finding the right influencers for your business marketing goals, you can read this guide on influencer marketing and Shopify collaborations to get started.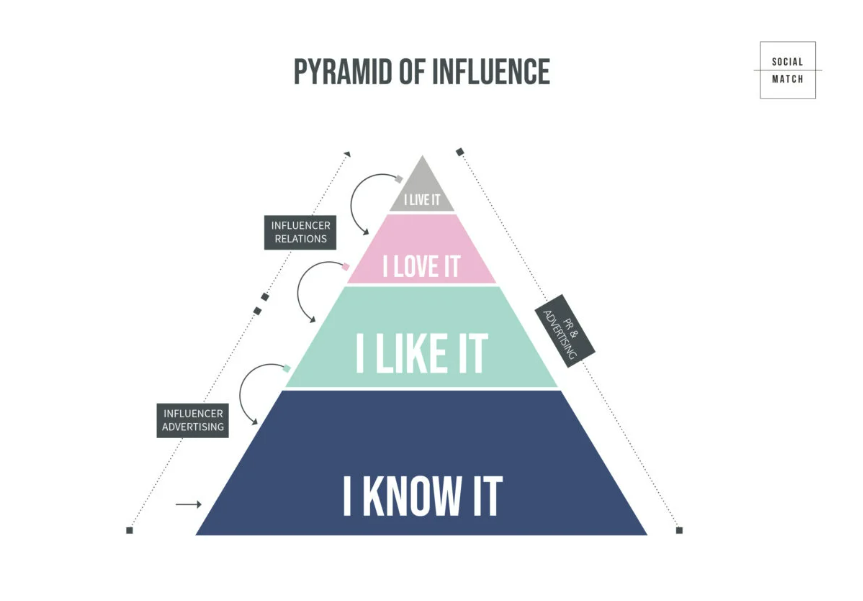 Image Source
7. Setting Up An Affiliate Marketing Campaign
Affiliate marketing is a commission-based advertising campaign where another business or brand promotes your products or services on its digital platforms. The key is to generate brand awareness, leads, and sales. This strategy is similar to influencer marketing as the affiliates will get a commission each time their visitor makes a purchase using their unique link to the product.
These links can be shared on an affiliate's social media accounts, blog posts, websites, podcast descriptions, etc. In this case, both parties benefit from the sales from your store.
Let's take an example of the affiliate program of Poptin, a site for creating no-code video pop-ups to increase the personalization of eCommerce sites. Marketers can join their affiliate program and earn a commission of 25% for every purchase made through the unique product link from the affiliate's website.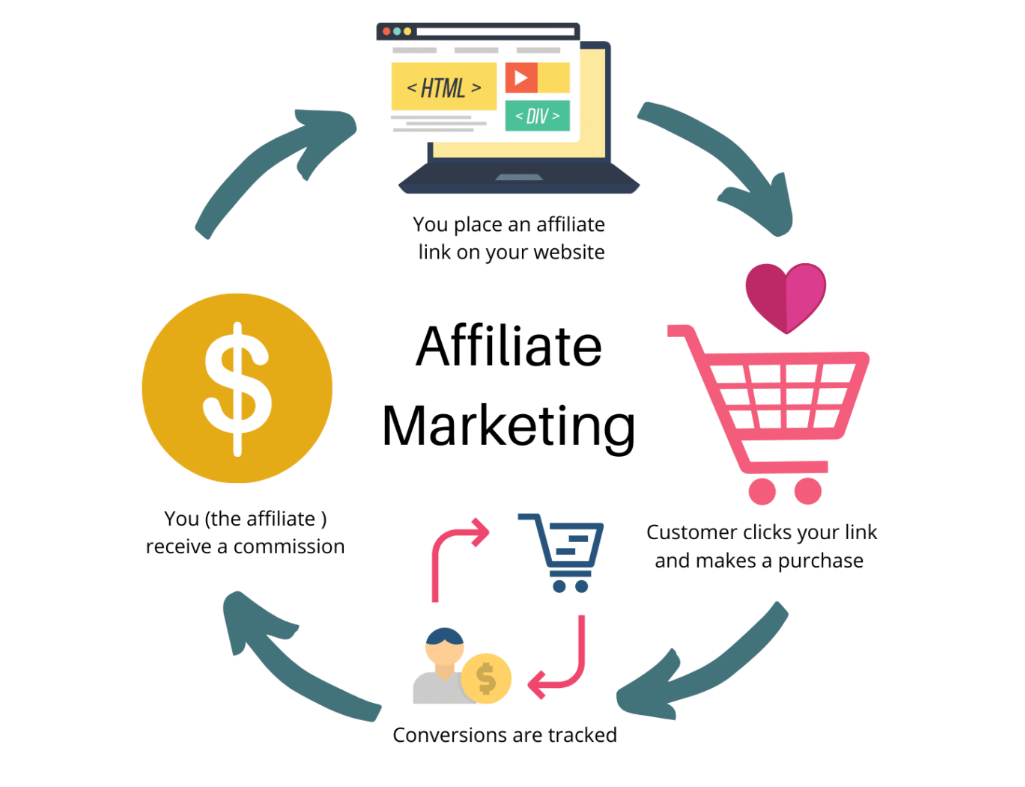 Image Source
8. Setting Up Google Ads Campaigns
Displaying paid advertisements across different digital channels is one of the most common marketing tactics among Shopify experts. If you're a new Shopify store, setting up a Google ads campaign is the first thing you should opt for as they have the highest reported ROI rate when it comes to paid ad channels. Google ads will help you reach your customer base quickly.
A typical Shopify marketing ads campaign can include:
Facebook ads
Google Shopping ads
Google retargeting ads
It's very easy to set up Google pay-per-click (PPC) ads as all you need to do is set up a budget to run ads for the desired number of days. You can set up ads for a minimum of 5 dollars to several hundred dollars per day depending upon the keyword volume and competition.
Consider this example where a shopper types "buy Jordan sneakers" as the keyword and many google ads featuring "Jordan sneakers" are displayed in Google SERP. If the competition for this keyword and search volume is high it also translates to high PPC. No doubt, running ads on Google and Facebook can be pricey but they work wonders in driving traffic, leads, and sales.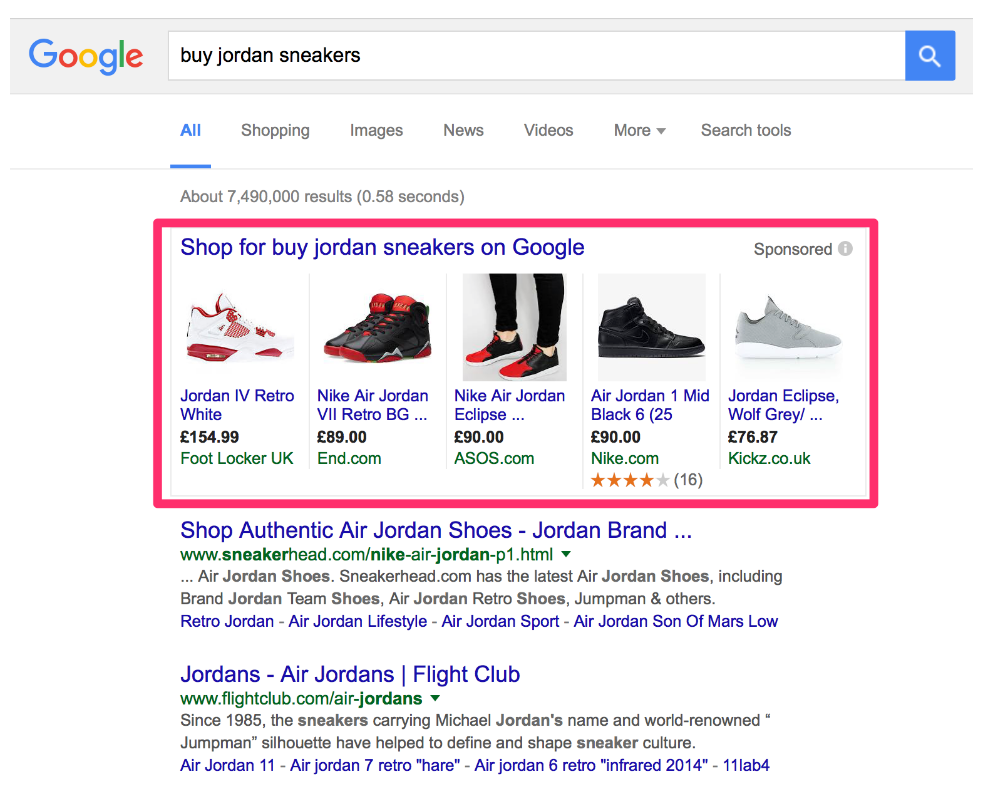 Image Source
Launching your business on social media platforms helps in effective brand awareness and attracts potential customers to your website. There are paid and unpaid methods to advertise your Shopify store across multiple social media channels.
A digital marketer undergoes a detailed search of the target audience including demographics and behavior to select the right social platforms for an online brand. For instance, teenagers are more active on TikTok, Instagram, and Snapchat compared to adult professionals who prefer LinkedIn, Facebook, and Twitter.
Common Social media channels are:
TikTok
Twitter
WeChat
LinkedIn
Pinterest
Instagram
Facebook
Snapchat
Social media marketing also gives you a chance to be directly involved with your potential customers, understand their pain points, and pitch your products as genuine solutions to their needs.
Last but not the least, user-generated content boosts sales more rapidly than paid promotional content by a brand. Hence, the reason why brands display customer reviews of their products across multiple marketing channels.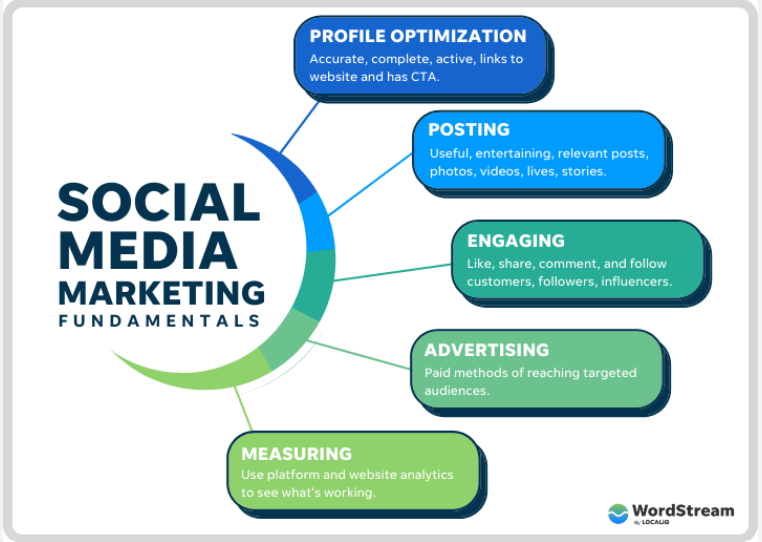 Image Source
10. Offering A Personalized Shopping Experience
Offering personalized content to your customers is a big hit when it comes to boosting sales. When a visitor comes to your Shopify store, you only show him the most relevant content and products to help him quickly take action on your site.
Tools like Google Analytics help Shopify marketers collect real-time customer data to cater to their shopping needs. It works by gathering the following information about your potential and current customers and making individual customer profiles based on the collected data.
Customer buying journey
Customer interests and hobbies
Online user behavior (Screen time, link clicks, etc)
Demographic information (age, gender, job, marital status, location)
Customer life stage (student, professional, new parent, retired, etc.)
An important Shopify marketing strategy is cart upselling and cross-selling right before checkout time. Cart upselling refers to encouraging customers into buying a better product similar to the one they've already added to their cart. While cart cross-selling involves showing customers complementary or related products that they might have missed during shopping.
The good news, many Shopify tools, and marketing apps can do customer-personalized upselling and cross-selling to maximize your eCommerce sales. For instance, if you add the iCart Cart Drawer Cart Upsell app to your Shopify store, it'll not only generate upselling benefits but also offers special discounts, personalized product bundles, and relevant offers to customers.
These personalization tools are also effective in gathering customer birthdates, and feedback through effective surveys to get respondents interested in answering. The marketers then use the customer information to provide a more relevant user experience that ultimately drives sales.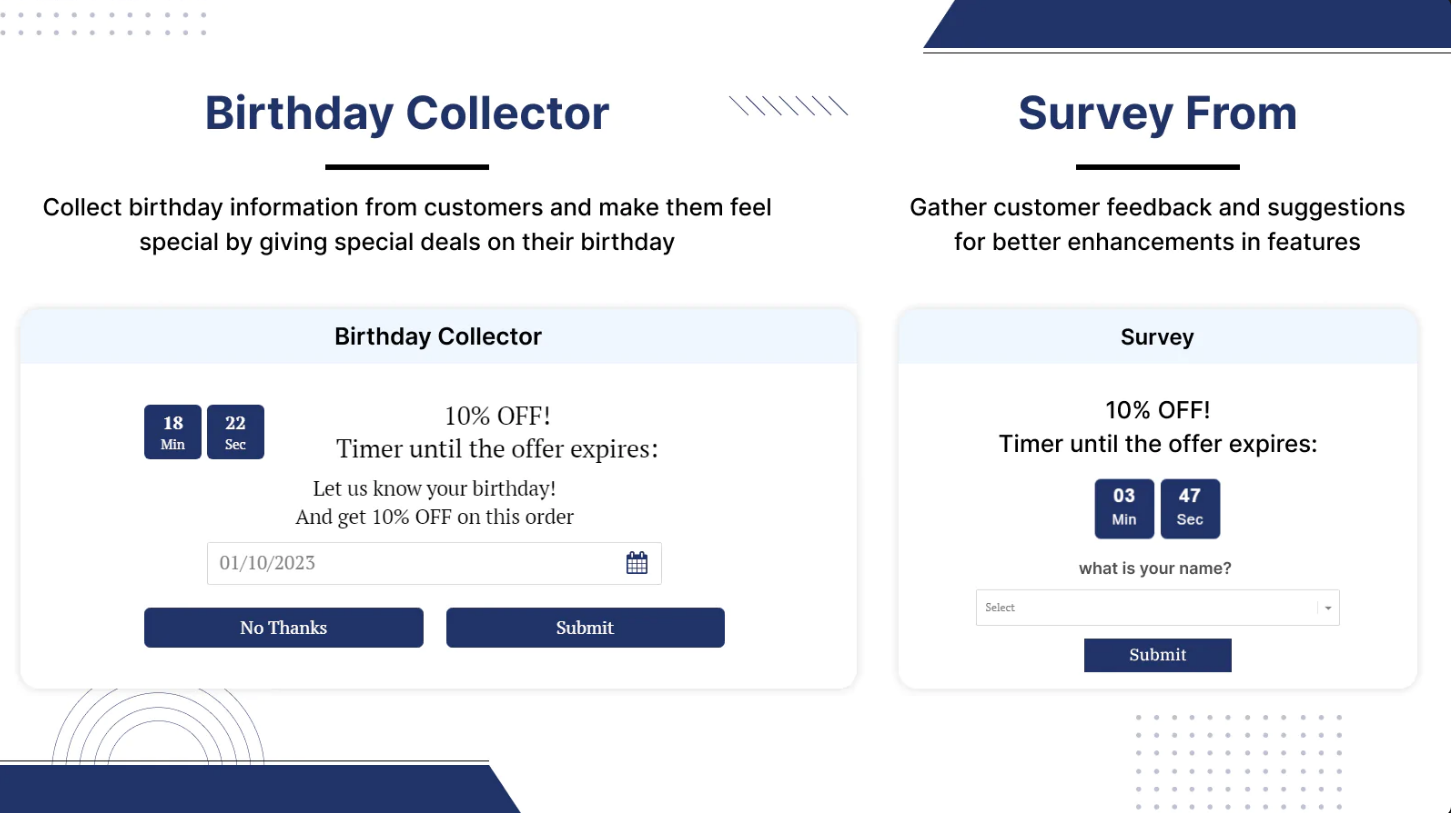 Image Source
Conclusion
Whether you're a small or big business, having a documented Shopify marketing strategy can help you bring more traffic, leads, and conversions. Moreover, it'll help you stay on track if you're going through the preferred marketing mediums for your store or not. By now you've learned that promoting your Shopify store involves a combination of marketing strategies.
We're listing the top 10 Shopify marketing strategies as a quick recap:
Using Effective Email Marketing
Using SMS Marketing
Creating Visible CTAs
Giving Promotions And Discounts
Amp Up Your SEO Strategy
Utilize Influencer Marketing Strategy
Setting Up An Affiliate Marketing Campaign
Setting Up Google Ads Campaign
Social Media Marketing
Offering A Personalized Shopping Experience
To give customers a personalized shopping experience, new Shopify marketing tools and apps are introduced that can be utilized to boost Shopify sales and revenue. Today, marketers can get customized Shopify marketing solutions through platforms like iDentixweb. Visit us now to find the right marketing solution for your Shopify business growth.