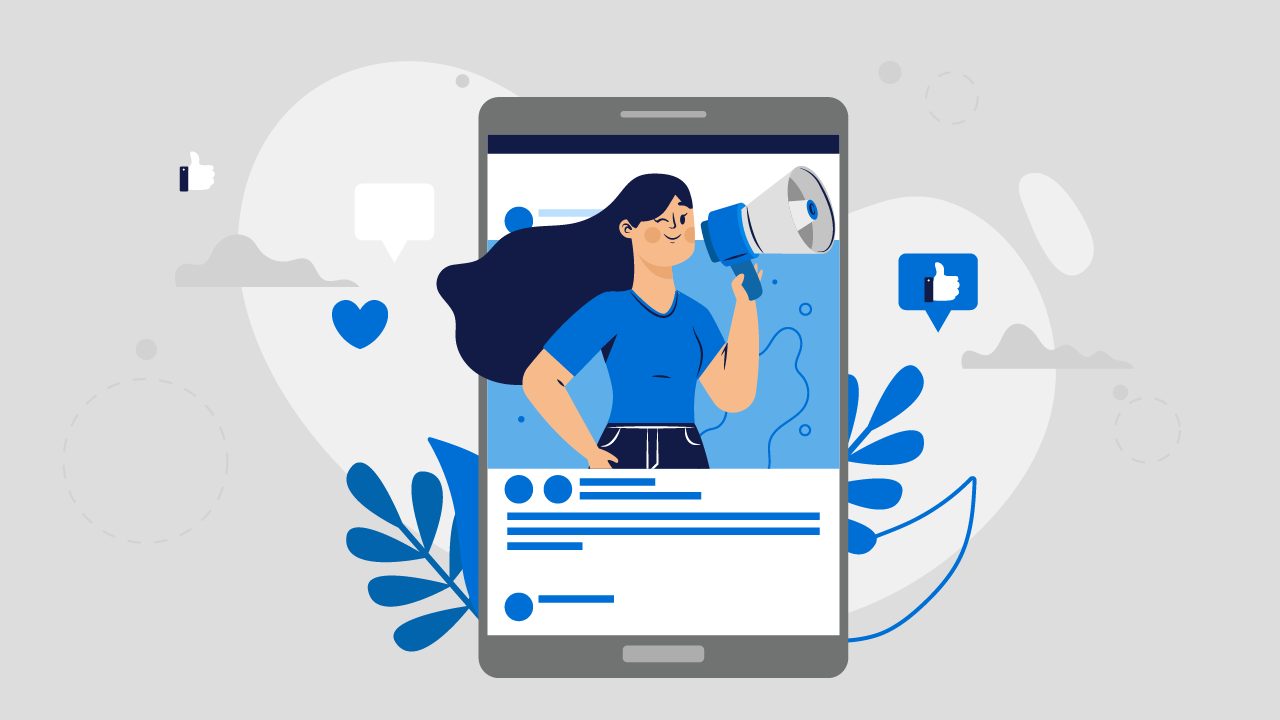 Influencer marketing has literally transformed our marketing and advertising industries! Brand marketing becomes bland without influencer marketing, much like a café without a skilled barista. While the influencers have always existed, they became more visible when the world's pandemic struck. The Instagram boom helped too!
Even marketing experts agree that social media stars now assist brands in thriving and attracting a large audience. Influencers can be classified as nano, micro, mega, or celebrities. You must select influencers who are compatible with your budget and brand voice. After all, it is fundamental to your campaign's success!
While finding influencers who are a good fit for your brand is a difficult task in and of itself, there are a few more obstacles to overcome! One of them is keeping up with the latest influencer marketing trends! Aligning current trends with your influencer marketing campaigns can be overwhelming; however, before delving into these influencer marketing trends, let's define influencer marketing briefly.
Top Influencer Marketing Trends
What Exactly Is Influencer Marketing?
Influencer marketing is a marketing strategy in which brands work with influencers to promote their products or services. Brands collaborate with influencers to achieve various goals such as brand awareness, leads, reputation enhancement, etc. Remember, you must find influencers in your niche, thoroughly research their profiles, and choose the one who meets all of your criteria.
Influencer marketing was used by 55.4% of marketers in 2019. By the end of 2022, growth is expected to be 17.1%. These statistics demonstrate the importance of understanding and leveraging influencer marketing trends in 2023.
When discussing influencer trends in 2023, it is undeniably true that brands must integrate influencer marketing into their overall campaign to gain traction. The influencer community is growing in tandem with the social media space. The golden age of influencer marketing has already begun, and your brand must be on the right track to reap the benefits!
As we have discussed influencer marketing, now let us get into the trends in influencer marketing.
1. New Celebrities are Micro And Nano Influencers!
The audience connection is essential. This skill appears to be mastered by nano and micro-influencers. They may not have a large following like real celebrities, such as movie stars, but their engagement rate is significantly higher! The connection is a result of their genuine and engaging content.
As a result, avoid the trap of a large following. These influencer categories are well-versed in your brand's values and can assist you in gaining audience loyalty. It will be best to work with suitable micro and nano influencers in your niche.
2. Rising Popularity Of Video Content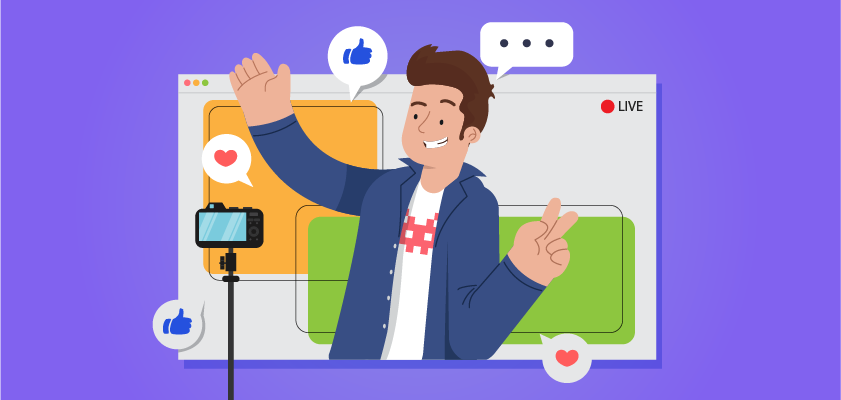 Video content has evolved into a cornerstone of the marketing landscape. People are more into visual marketing than something they have to read to understand. Their attention spans are getting shorter! When combined with influencer marketing, videos can potentially transform your brand. With the help of Instagram reels and videos, brands with influencers can monetize long-form content.
3. New Social Media Tools Are Appearing
Social media is a fluid environment. You may suffer a loss if you cannot focus entirely on social media platforms. Platforms such as Instagram, Facebook, and others are only getting better. Social Commerce, Lives, Reels, and other tools only assist brands in increasing revenue. Unsurprisingly, influencer marketing has become indispensable for suitably optimizing these features and will take SEO Service to the next level.
4. Collaboration Of Influencers Across Multiple Platforms
Any reputable digital marketing expert will tell you that you should not rely solely on a single platform or influencer. Never! Contact influencers across multiple platforms and collaborate with them to expand your reach. For integrating platforms you can get help from an WooCommerce development agency.
5. Collaborate with Industry Influencers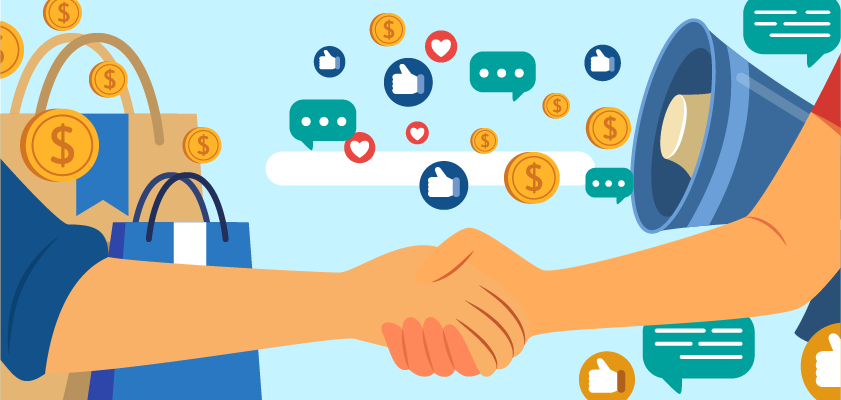 Influencer partnerships in your chosen segment are among the oldest influencer marketing trends in the book. However, as the influencer market expands, the demand for niche influencers increases. The reason is quite elementary! After all, no one understands your brand's values and goals better than influencers already active in your domain. They have the necessary skills and expertise that your company requires for promotional purposes.
6. Influencer Marketing For Storytelling!
Today's audience is both intelligent and emotional. As a result, your influencer marketing campaigns must have a narrative! Without influencer marketing, campaigns become meaningless. Simple product promotion is no longer effective. Your audience must be able to relate to a story and an emotion. After all, your brand must first capture consumers' minds and hearts before it can dig a hole in their wallets!
7. Employees are the New Power Brokers
Employee influencers produce genuine content and increase audience loyalty. The advantage of working with employee influencers is that they understand your brand and product better than anyone else. Furthermore, your audience is more likely to trust your employee's recommendations over those of someone with no expertise in the subject.
8. Appropriate Tools to Leverage Marketing Activities
Because the influencer marketing industry is jam-packed with diverse influencers, many influencer marketing platforms have recently emerged. These tools and platforms now assist brands in organizing, managing, and reporting on all data from influencer campaigns. Make use of these tools to evaluate and optimize your influencer marketing campaigns.
9. Advertisements are a Great Way to Reach a Large Number of People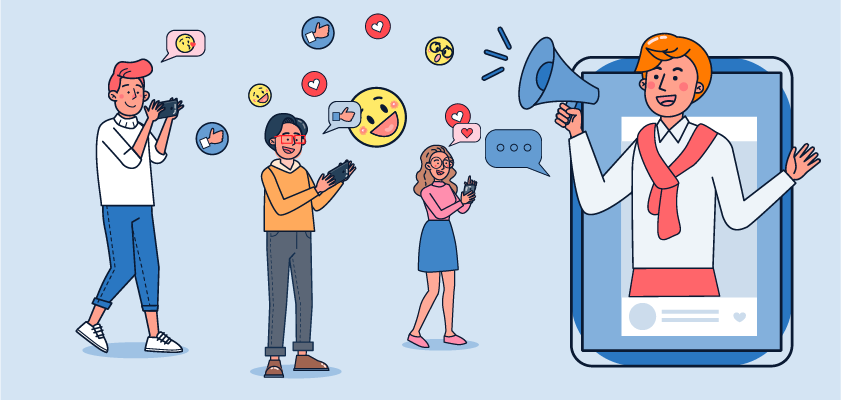 Unsurprisingly, influencers can help you expand your reach, but if you want to benefit from a large audience, align the influencer's content with paid ads. There's no need to be concerned about changing algorithms or low engagement here. More emphasis should be placed on high-quality content. So go ahead and boost your ads!
10. Ever-Increasing Popularity of Influencer Marketing Firms
Signing a deal with influencer agencies is one of the influencer marketing trends you should consider. Managing influencer campaigns can sometimes be overwhelming. But these agencies can assist you in managing and organizing your campaigns. Furthermore, they will send you detailed reports regularly. Please confirm with your business mentors that these agencies are worth your time and money!
11. Influencer Marketing with Virtual Reality
VR is a computer-generated simulation of a three-dimensional image or environment that can be viewed using a special headset or other technology. It is a huge trend in the marketing industry, and we anticipate it will become even more prominent by 2023.
Brands can use VR to create immersive experiences for their customers. For example, Marriott recently partnered with leading virtual reality (VR) content company Matter Unlimited to provide Marriott Rewards members with the opportunity to experience a stay at one of its hotels in VR via a custom-built app. The use of 360-degree videos is another popular VR influencer marketing trend.
To Conclude
Finally, it appears that the influencer marketing trend will continue into 2023. Every day, tools and technologies are updated. The only way to succeed is to use them to carry out your influencer marketing campaigns!
It would help if you prepared yourself in advance to take your brand to new heights with effective influencer marketing. As audiences have greater trust in influencers, choosing influencers to carry out all your marketing campaigns is a great idea.