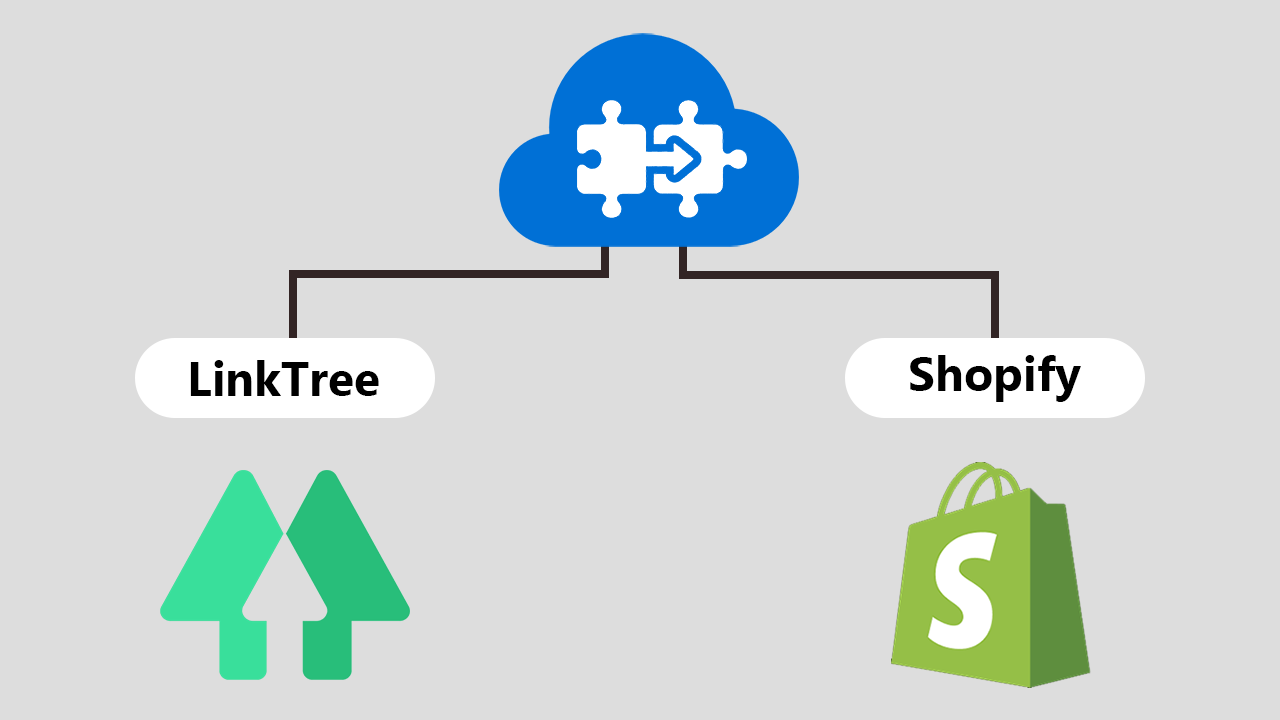 Well, the good news is, if you have a Shopify store, you can now add one more sales channel with Linktree. Linktree welcomes Shopify store owners to add their stores to their Linktree profiles. This way merchants can gain more customers by offering a new method of shopping.
What is Linktree
Linktree is a link-building platform that allows you to create an attractive bio or portfolio. The bio includes all the important links you want to show to your audience. You can place your Linktree bio anywhere using a link.
With Linktree, Shopify merchants can create amazing storefronts where they can showcase their popular products and derive potential customers on their Shopify store.
Why Use Linktree for Shopify Store
As a Shopify merchant, you can take the awesome benefits of Linktree integration with your store. Let's understand the importance of connecting your Linktree account with your Shopify store.
Create an Abstract Store
With the latest Online Store feature, Linktree is welcoming the Shopify sellers to create a mini-store by adding their store on the Linktree platform. Currently, this feature is open for Shopify stores only.
After creating your store profile you can easily share it by placing a link on your social media bios and getting more traffic on your Shopify store.
Highlight Your Products
A store is never complete without products. Hence, with Linktree, you can showcase your best collection or trending products in your mini-store. This helps visitors to browse or buy your products right on your bio.
Reach New Customers
More your mini-store will be shared, you are more likely to reach new customers!
Once your audience jumps on your store profile, they will be able to explore your listed products or even go to your website to check out more products and deals.
Track Your Audience Behavior
With Linktree analytics, you can enjoy great insights about your audience. Even the Free subscription gives access to basic analytics such as total views and clicks, which you can use to measure the traffic.
The PRO subscription offers detailed analytics like average click-through rate and average time to click. You can also check the top locations, devices, referral social media platforms for your audience.
How To Display Shopify Store On Linktree
Ready to sell more with Linktree? It hardly takes an hour to set up your store with Linktree. Follow the step-by-step instructions and implement them in your store to get started quickly.
Install Linktree Shopify App
Step 1: Go to the Shopify app store and add the Linktree app to your store.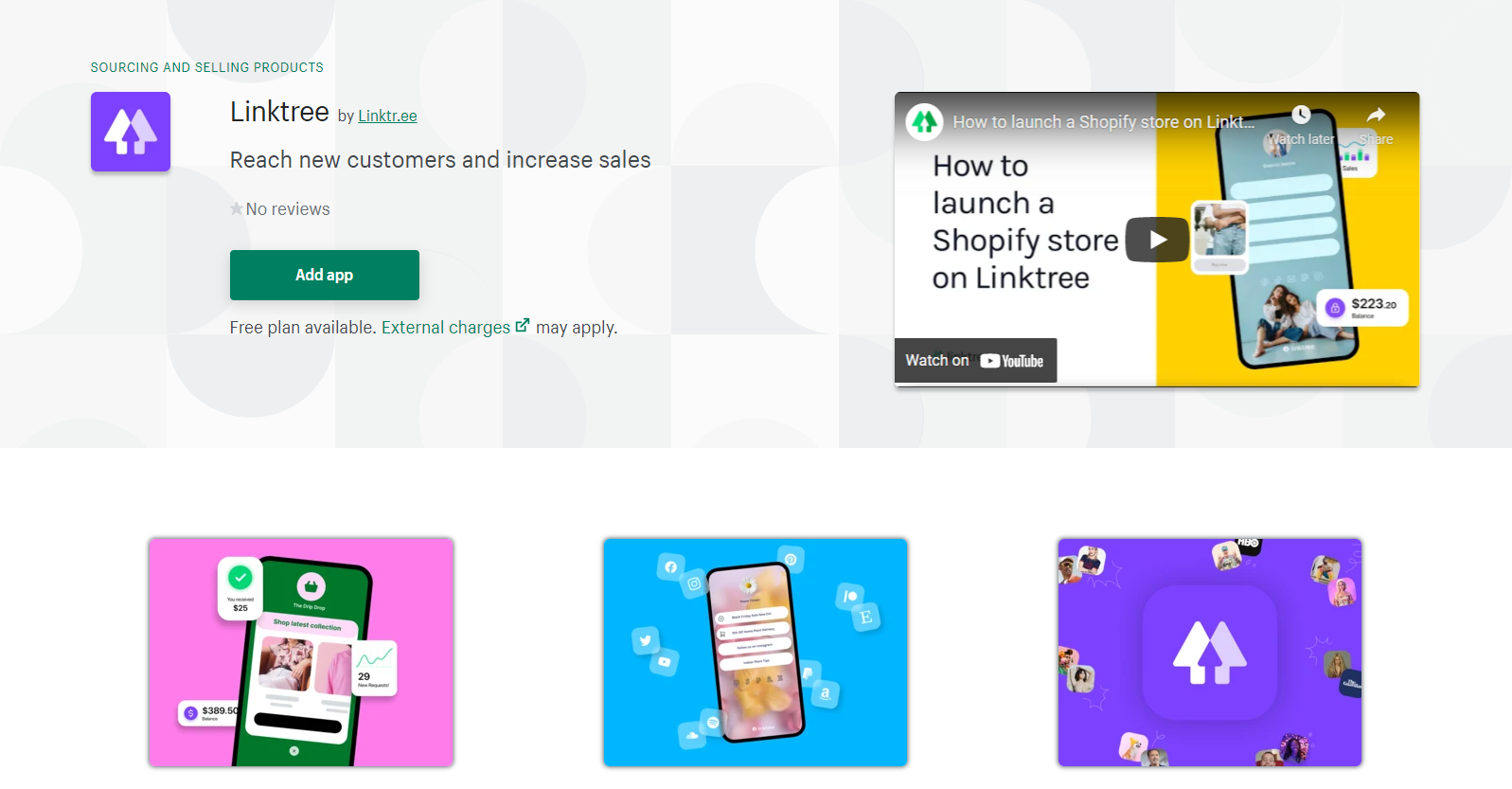 Step 2: Click on Add sale channel button to give store data access to the app.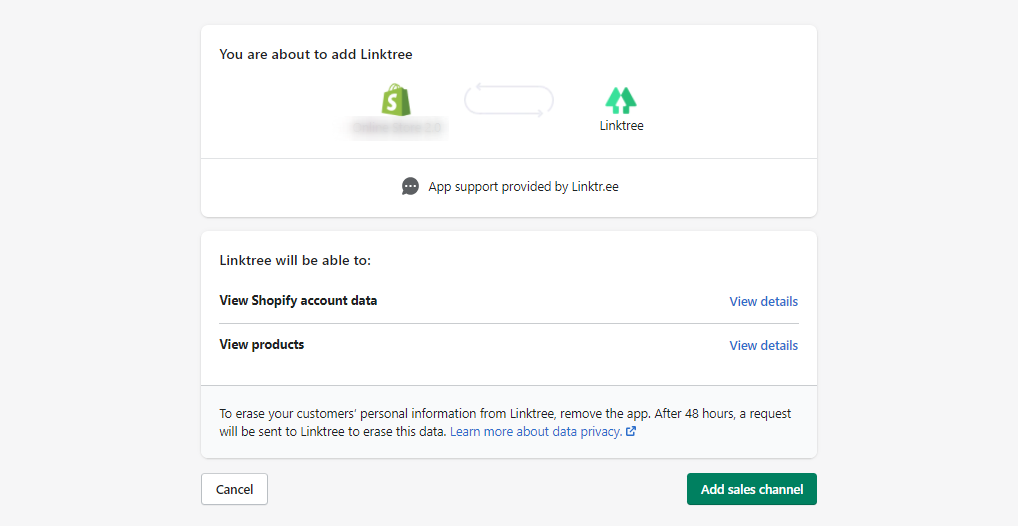 You can see the Linktree tab added to the Sales Channel section.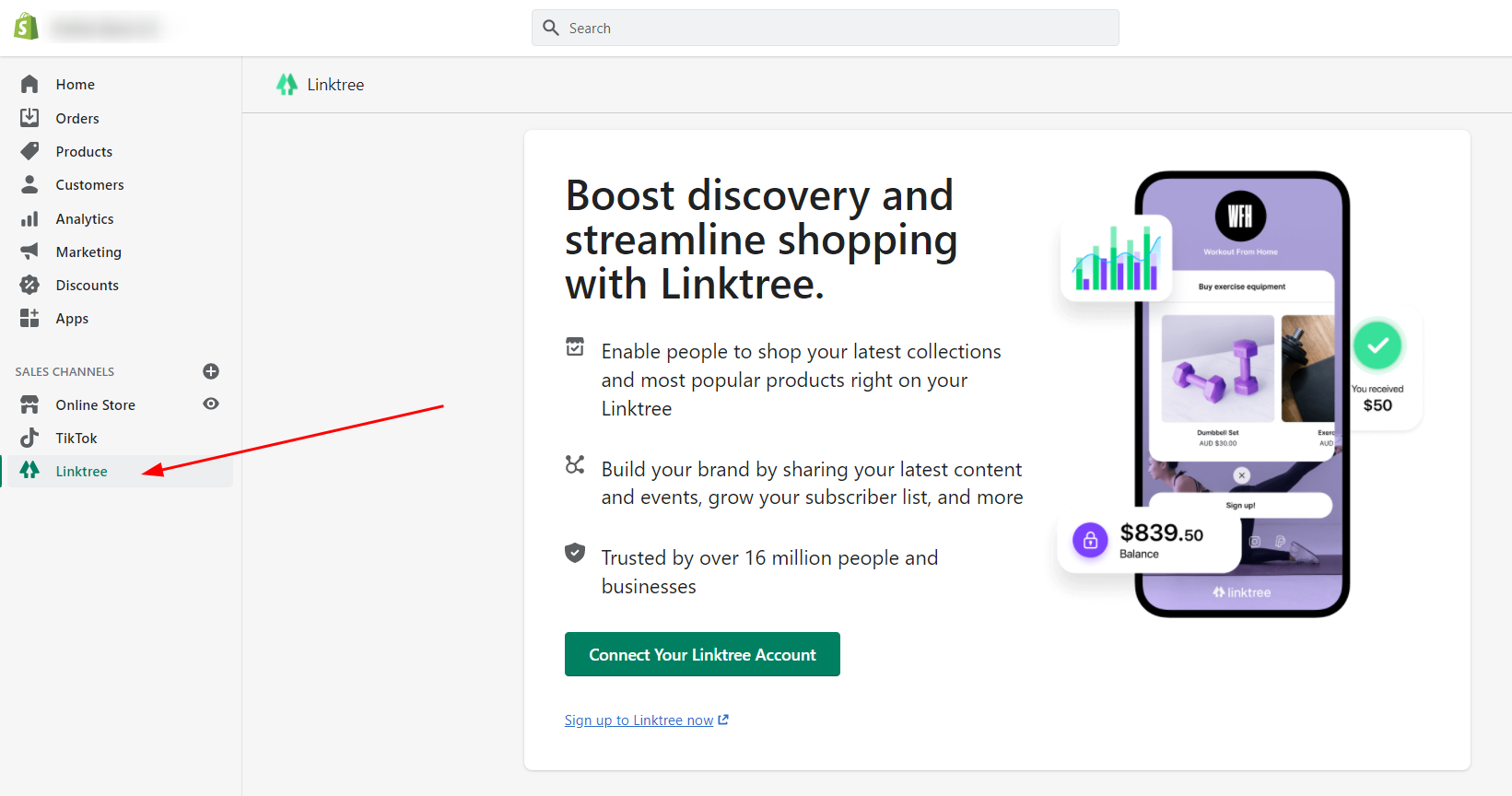 Connect Linktree Account with Shopify
Step 3: Click the Connect Your Linktree Account button if you already have a Linktree account. If you haven't, click the link below and complete the sign-up process.
Step 4: Click the Connect my Shopify account button.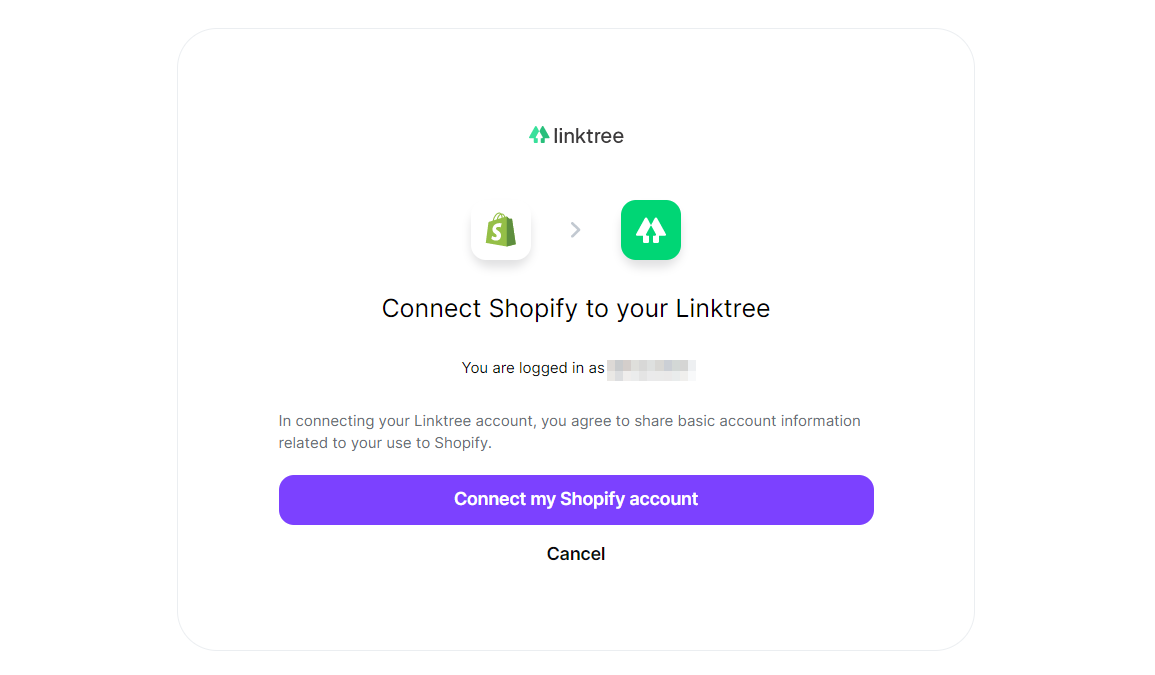 Here, you successfully connected your Shopify account with your Linktree account.
Add your Shopify Store on Linktree Profile
Step 5: Click the Add your store to your Linktree button.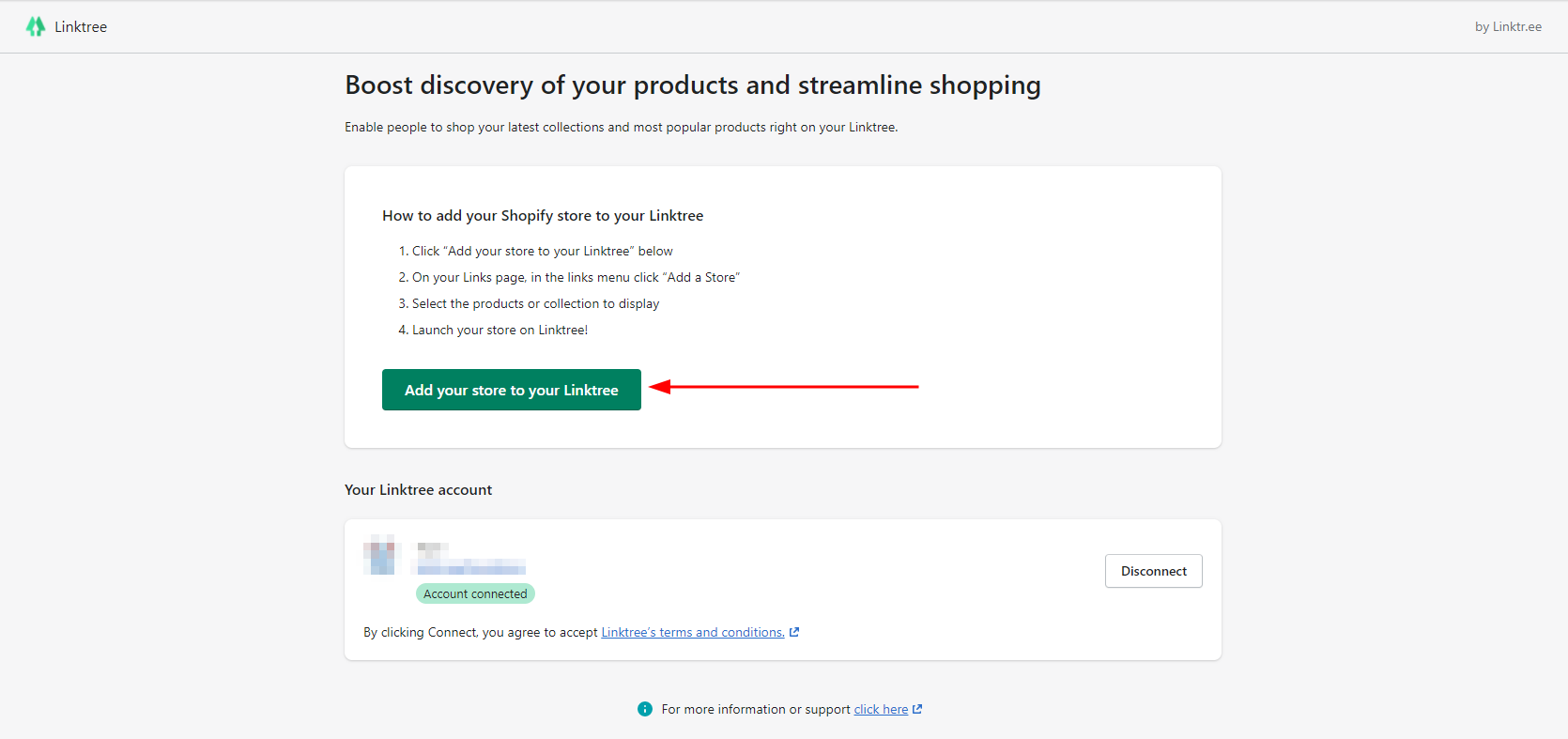 Step 6: From the Linktree Admin, click on Explore Links > Add a Store.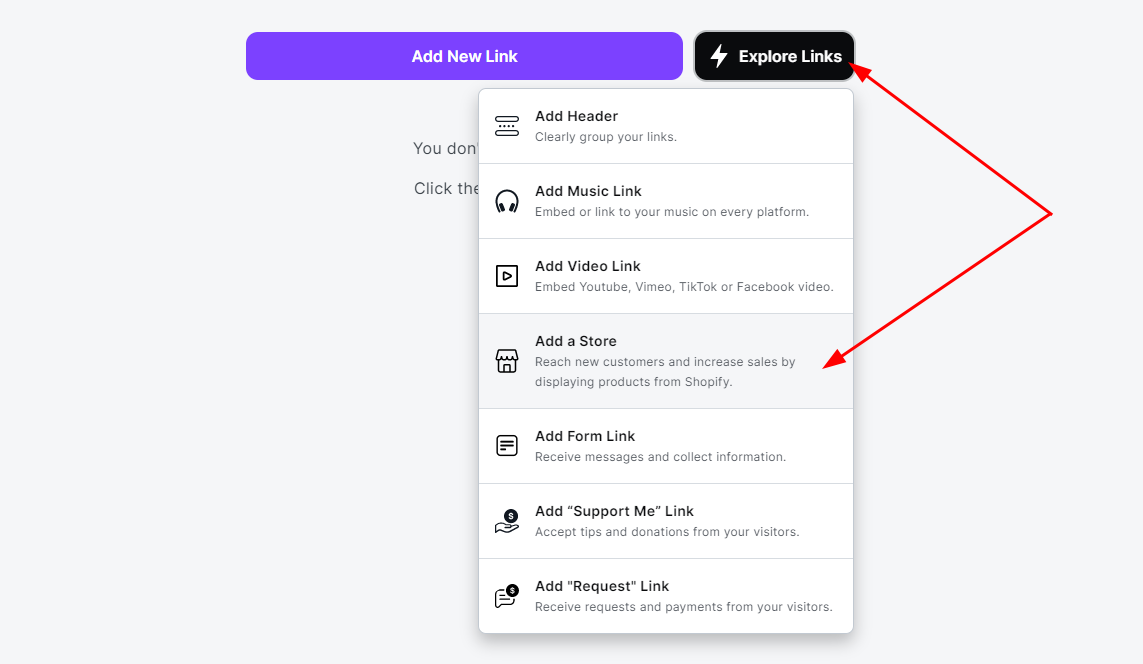 Step 7: Add a title for your store.
Step 8: In Provider, select your Shopify store from the dropdown.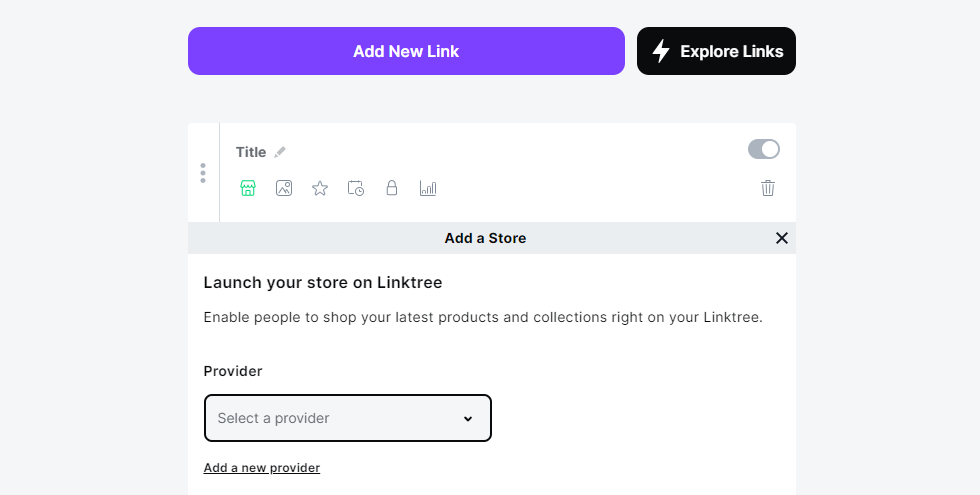 Step 9: In Products, click on the Add button. You can add up to 6 products here.
Step 10: Now select whether you want to add products from a specific collection or choose individual products.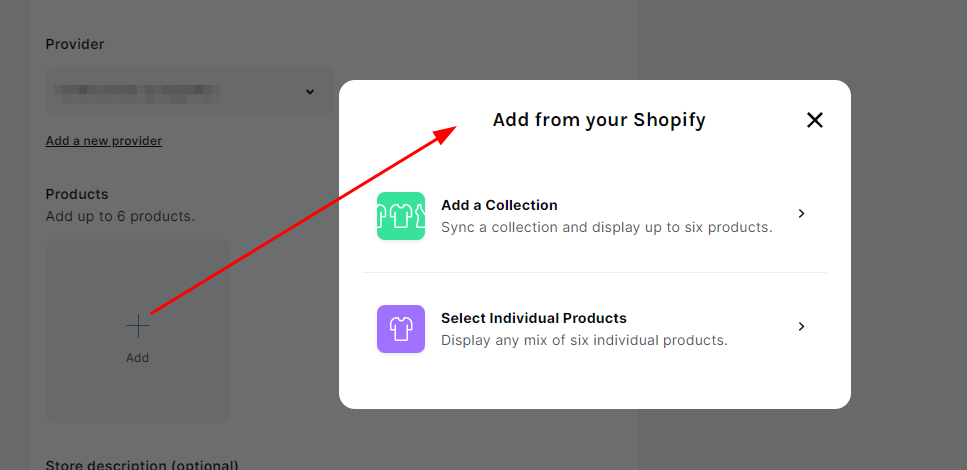 Step 11: If selected the Collection option, choose the collection from which you want to add the products.
You need to choose the products from the list if you selected the individual products option.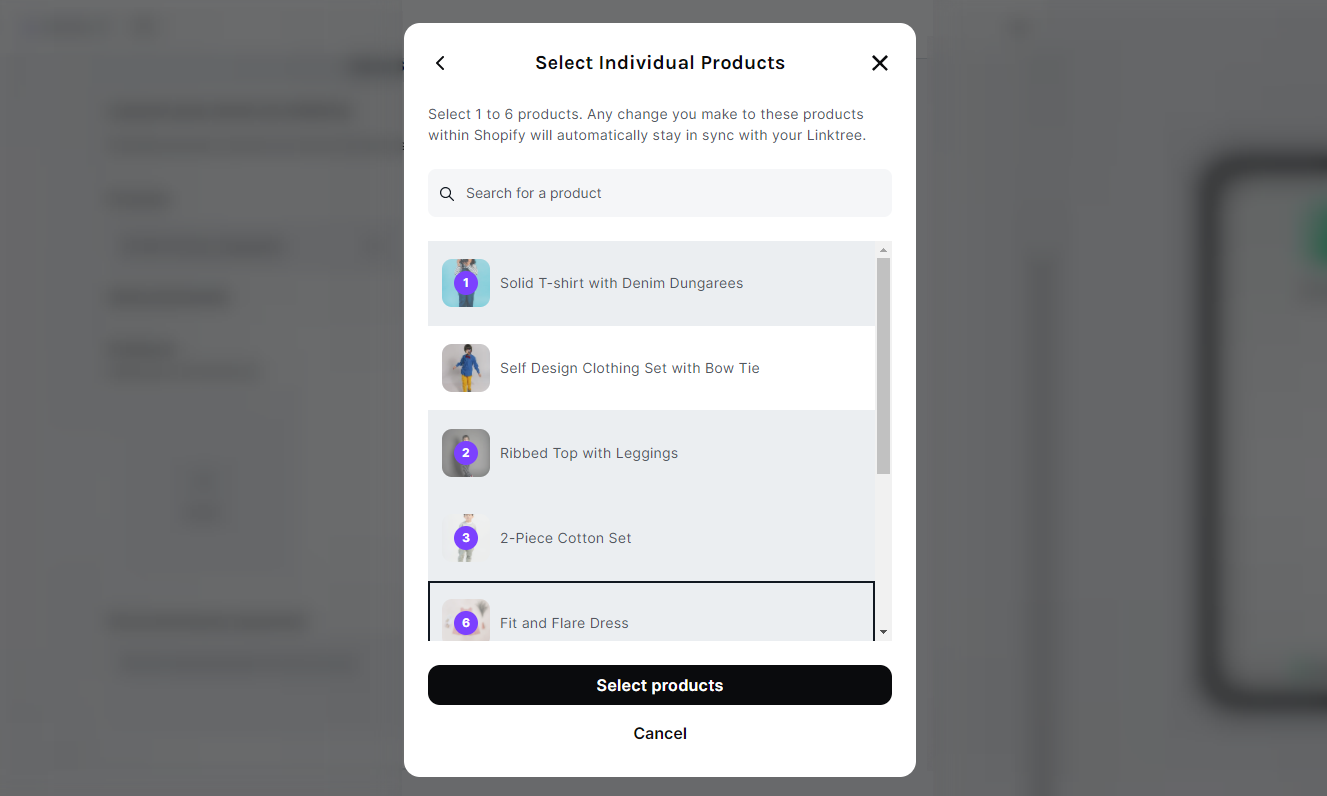 Step 12: Add a description for your store (optional).
Step 13: Set a thumbnail for the store link.

Here, you successfully end with adding your Shopify store and products to your Linktree profile. Now, let's add some social media links if you haven't done yet.
Customize Your Linktree Profile
Step 14: Go to the Appearance tab.
Step 15: Set the profile display picture, title, and bio.
Step 16: Select a theme from the templates that suit your store or brand.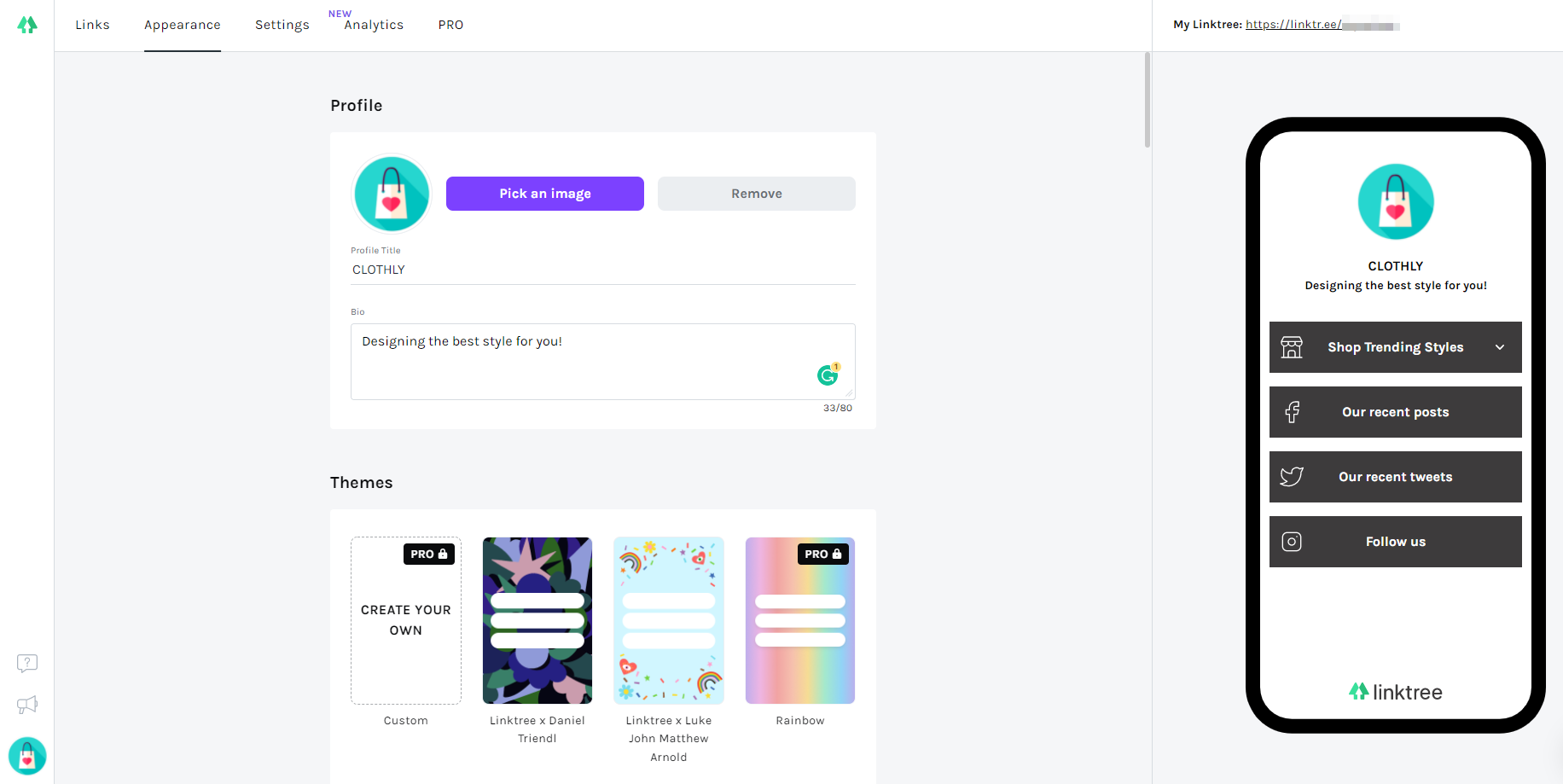 Result
Ready to see the output?
Now you are all set to share your Linktree profile in your circle.
Wrapping Up!
Anyone having a Shopify store is now can sell more by creating another marketing and sales channel using Linktree. Hope this guide helped you learn how to create a cool Shopify storefront on the Linktree platform.