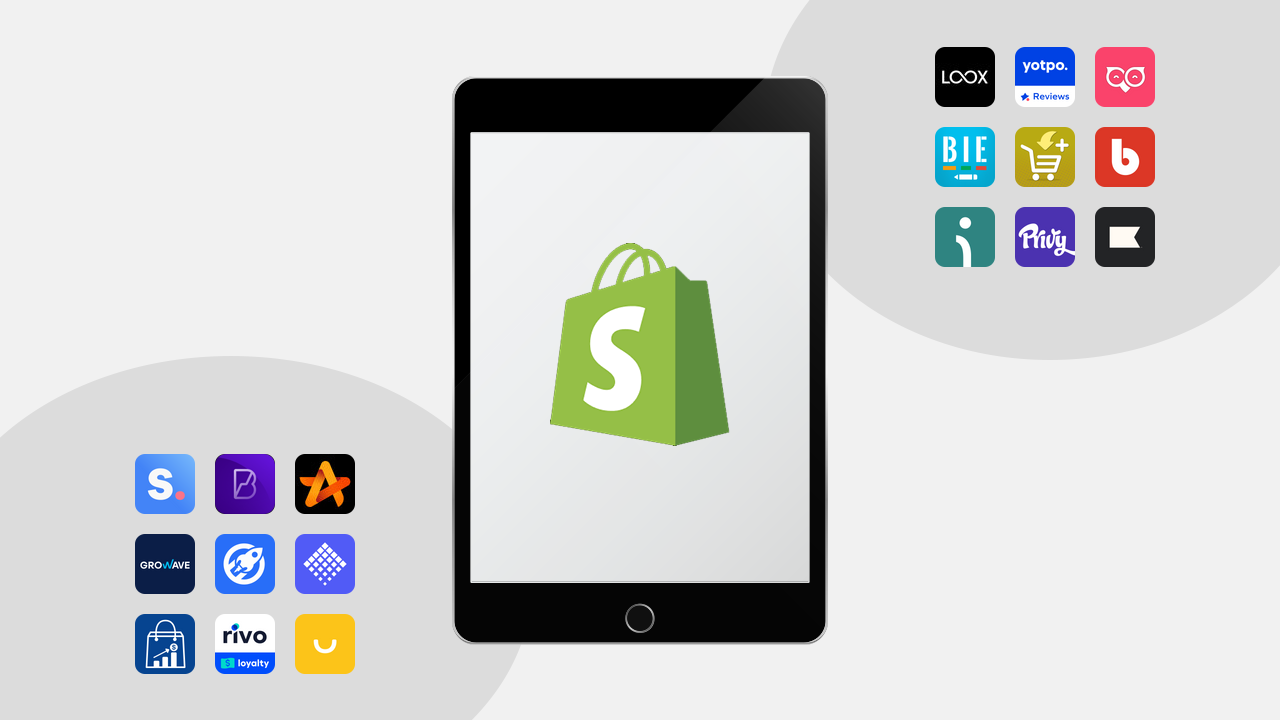 Are you planning to launch a new Shopify store or running a store already and need some best Shopify apps of 2022 to boost sales of your store? As Shopify gives you thousands of apps in the Shopify app store, you have a lot of choices but choosing the right one is the real challenge, right? So for you, here are we have listed the top best apps in 2022 that every store owner must use on their store to increase sales.

Best Shopify Email Marketing Apps
If you are planning to start email marketing to promote your Shopify store then Privy is the best Shopify app that can help you to build your subscriber list. Privy is trusted by small and large eCommerce businesses to improve website conversion, grow their email list, and drive more sales.
Features of Privy
Grow Your Email List With Robust Targeting Capabilities
Improve Your Conversion Rate With Campaign Triggers
Increase Your Average Order Value
Measure Results With Real-Time
Automate Your Email Marketing
Text (SMS) Marketing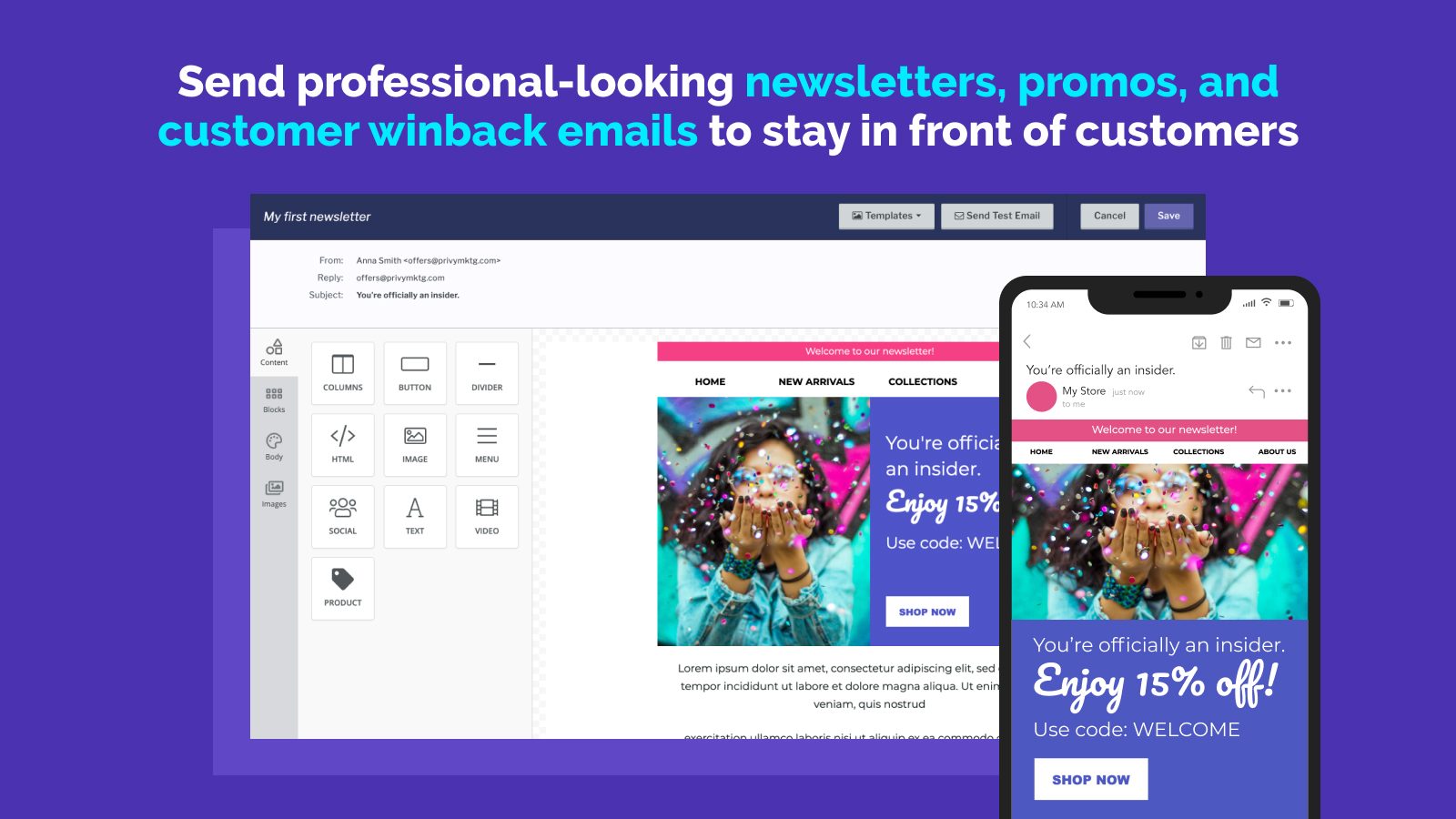 Omnisend is an email & SMS marketing platform for Shopify merchants who want to increase sales, not the workload. Full Shopify integration, pre-built automation workflows, and intuitive, no-code editing make it easy to get up & running without diving into the smallest details – unless you want to.
Features of Ominsend
Drive sales on autopilot with ecommerce automation
Send newsletters and targeted campaigns
Improve your targeting with robust segmentation
Combine email with SMS and more channels
Build your email & SMS lists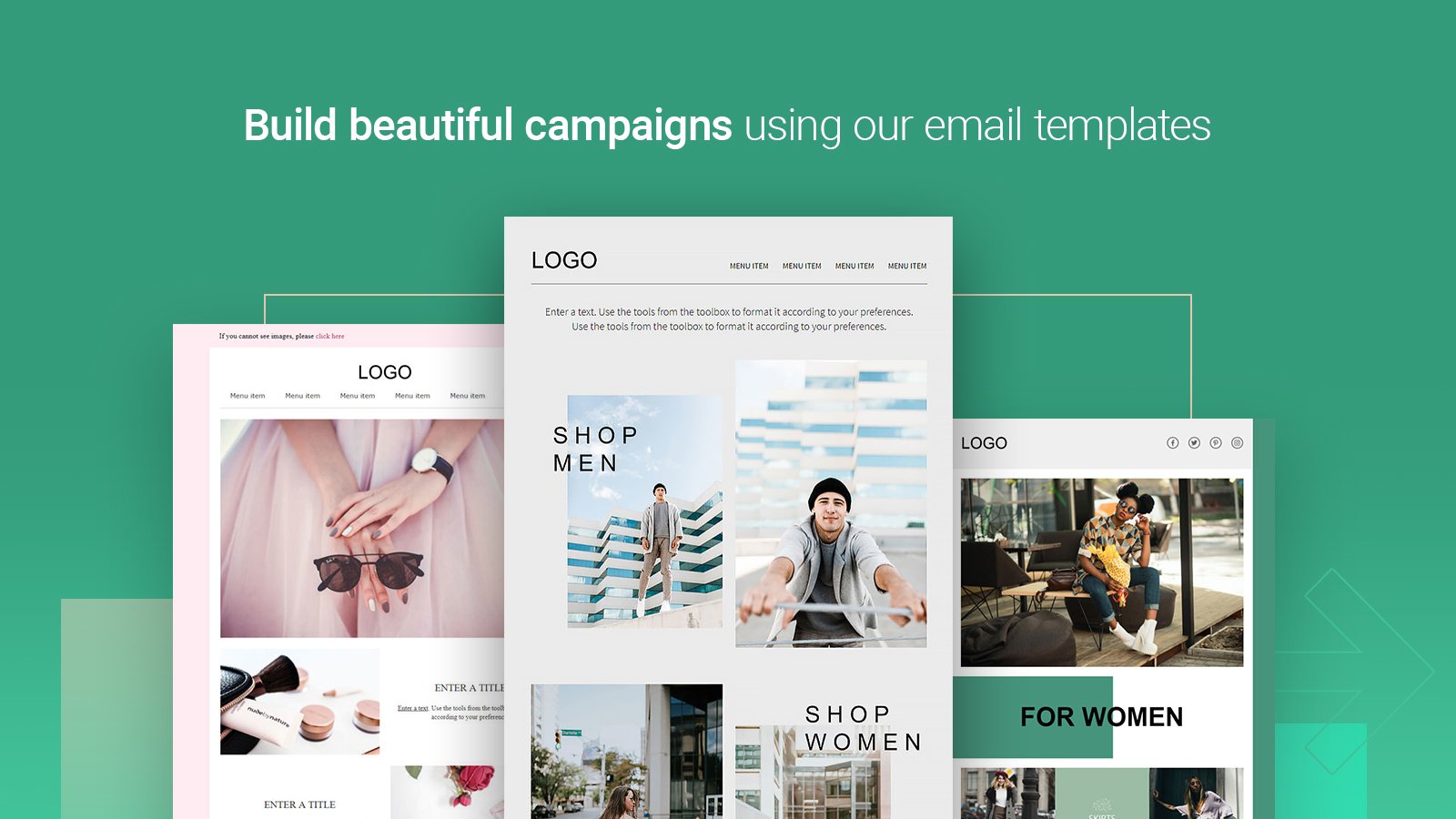 Klaviyo is the leading ecommerce marketing platform in the Shopify ecosystem. Over 50,000 stores around the world use Klaviyo to send personalized email, SMS messages, signup forms and more.
Features of Klaviyo
Powerful pre-built integrations
Free and flexible account options
Pre-built forms, templates, and automation
Personalization and targeting
Out-of-the-box automation
Dynamic forms
Best-in-class segmentation
Growth-focused reporting
SMS
Social advertising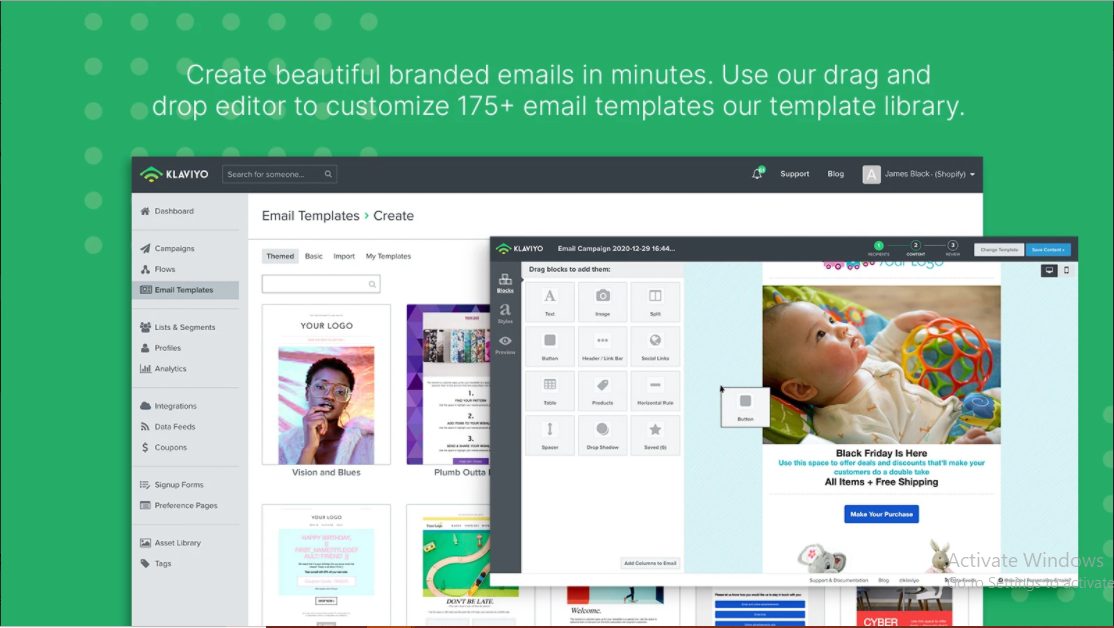 Best Shopify Shipping Apps
The Ship, Rate and Track for FedEx helps in seamless integration between FedEx &
Shopify. The app acts as a complete FedEx shipping solution for your Shopify store
and helps in displaying live FedEx rates at the checkout page, bulk FedEx label
generation, and FedEx tracking.
Features
• Live FedEx Carrier Calculated Shipping Rates
• Supports Domestic, International and Freight Shipping Services
• Automatically Generate and Print FedEx Shipping Labels in bulk
• FedEx Shipment Tracking for your orders
• Supports FedEx One Rate and Smart Post shipping for Shopify
• Multiple Packaging methods
• Schedule FedEx Pickup for your orders
• Generate FedEx Return Label
• Supports FedEx Special Shipments
• FedEx Home Delivery for Residential Addresses
• ETD support for FedEx International Shipments

Best Sales Booster Shopify Apps
ModeMagic is an all-in-one store conversions application, that helps you boost sales on your ecommerce store. ModeMagic helps you automate your flash sales and promotional campaigns, inventory management, and revenue strategies.
Features
1. Product Badges and labels display all the right information to enable quicker purchases.
2. Trust packs help win customer confidence in your online store.
3. Store and Product Banners provide relevant offer and sales campaign information across your website.
4. Product feature cards deliver relevant product information to help make better purchase decisions.
5. Automation playbooks allow easier automation of sales and promotion campaigns.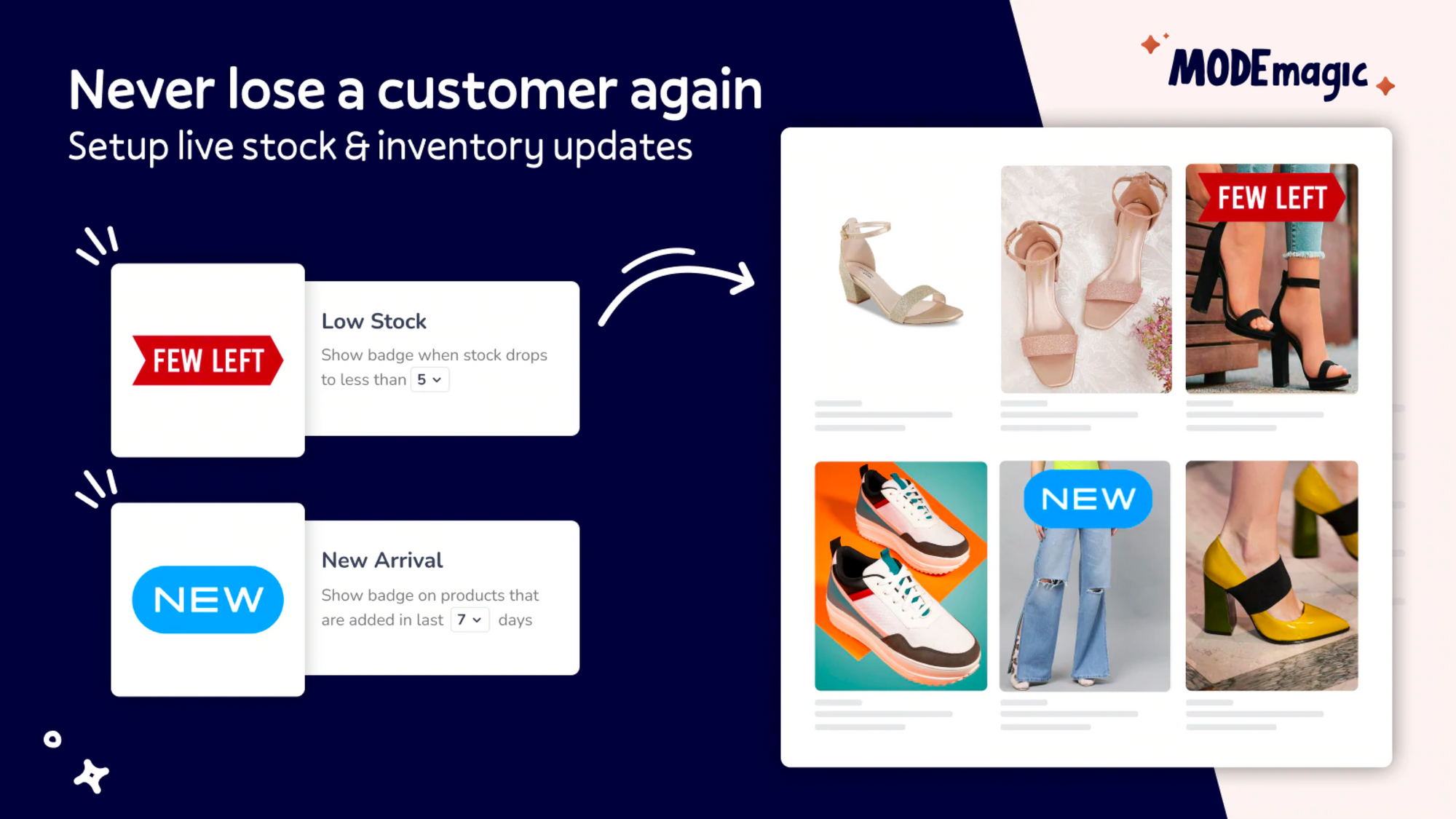 Best Shopify Referral Apps
ReferralCandy is a dedicated referral app for fast-growing Shopify and Shopify Plus brands. Million-dollar DTC brands use ReferralCandy to automate their refer a friend program, get new customers, and avoid referral fraud.
Features of Referral Candy
Track sales and identify top referrers on our Dashboard
Use Fraud Centre to review and block suspicious transactions
Automatic rewards payout – no fussy customer loyalty points, we send the rewards to customers directly
No limits on advocates or redemptions. You grow, we grow.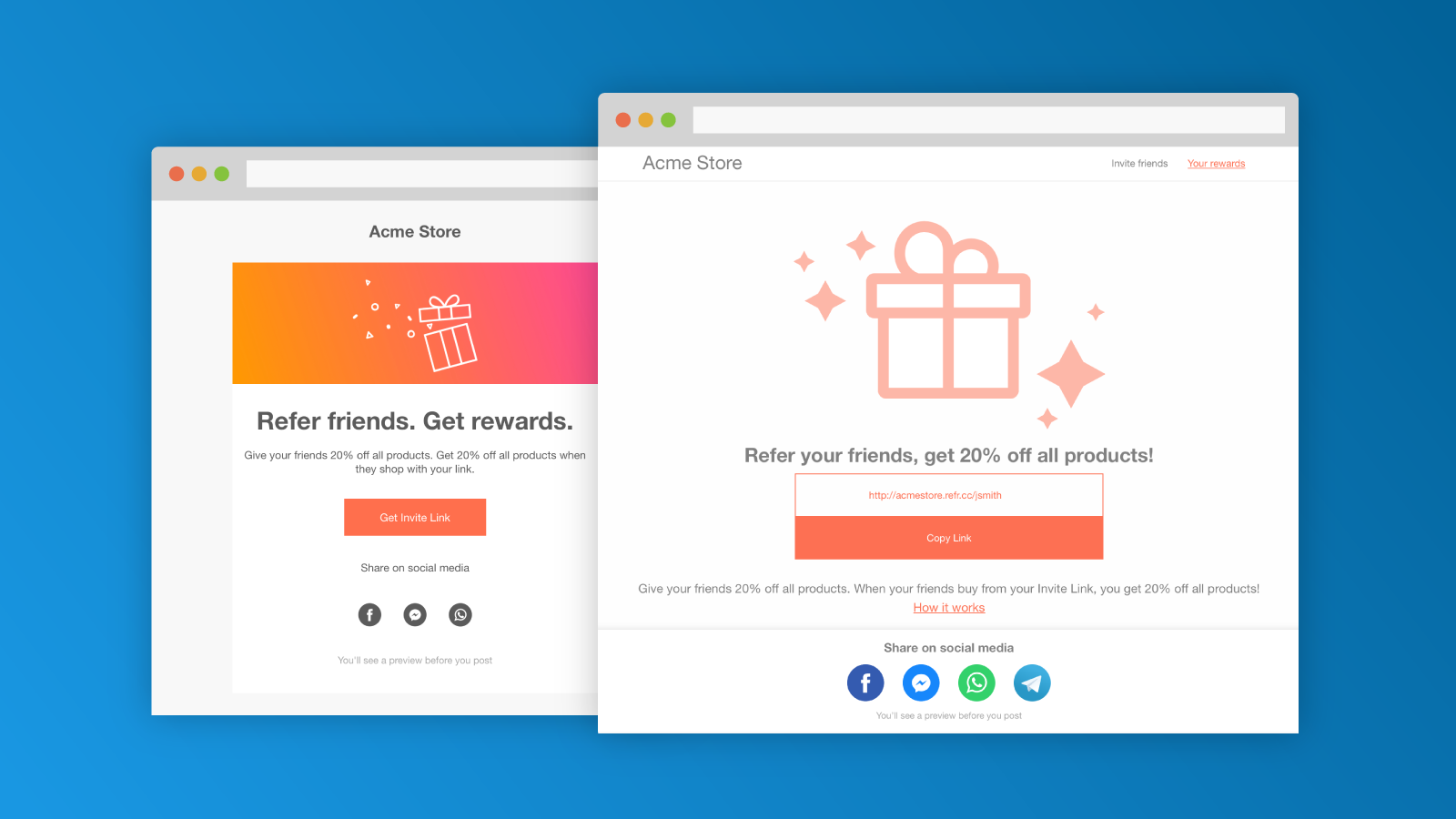 Smile.io is better known for their loyalty and VIP programs. Smile.io allows you to quickly set up and run your own rewards program.
Rewarding your customers is important – a rewarded customer is more loyal, more likely to return, and of course, more likely to make repeat purchases – which is what you want.
Types of program
Loyalty points program
Referral program
VIP programs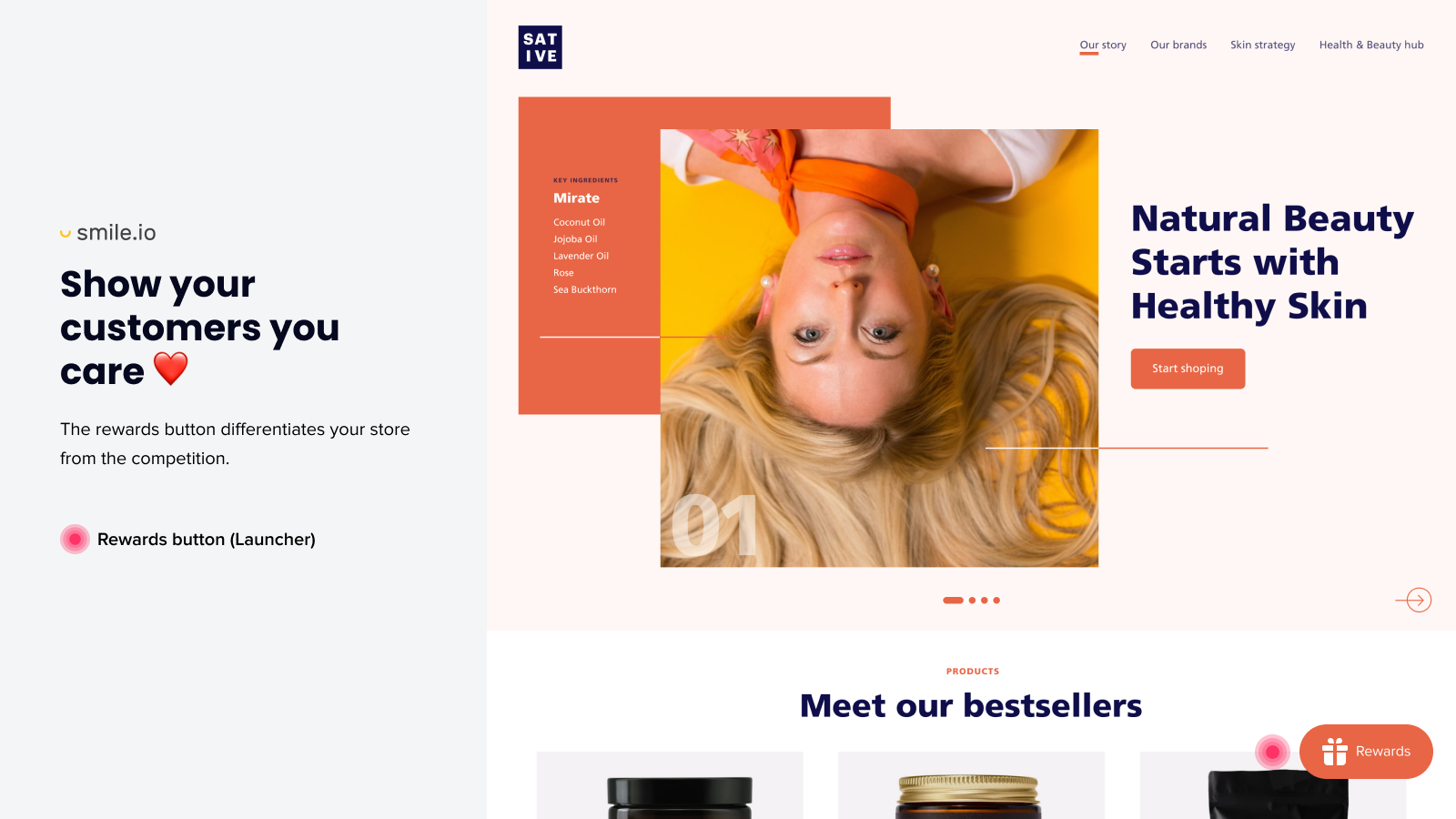 Delight your customers by offering rewards based on how many points a customer has earned. The app will set up and display a loyalty program widget on your store that handles all of this automatically.
Features of Loyalty, Rewards & Referrals
Increase Repeat Sales -Loyalty
Rewards and Loyalty Program
Increase Traffic w/ Referrals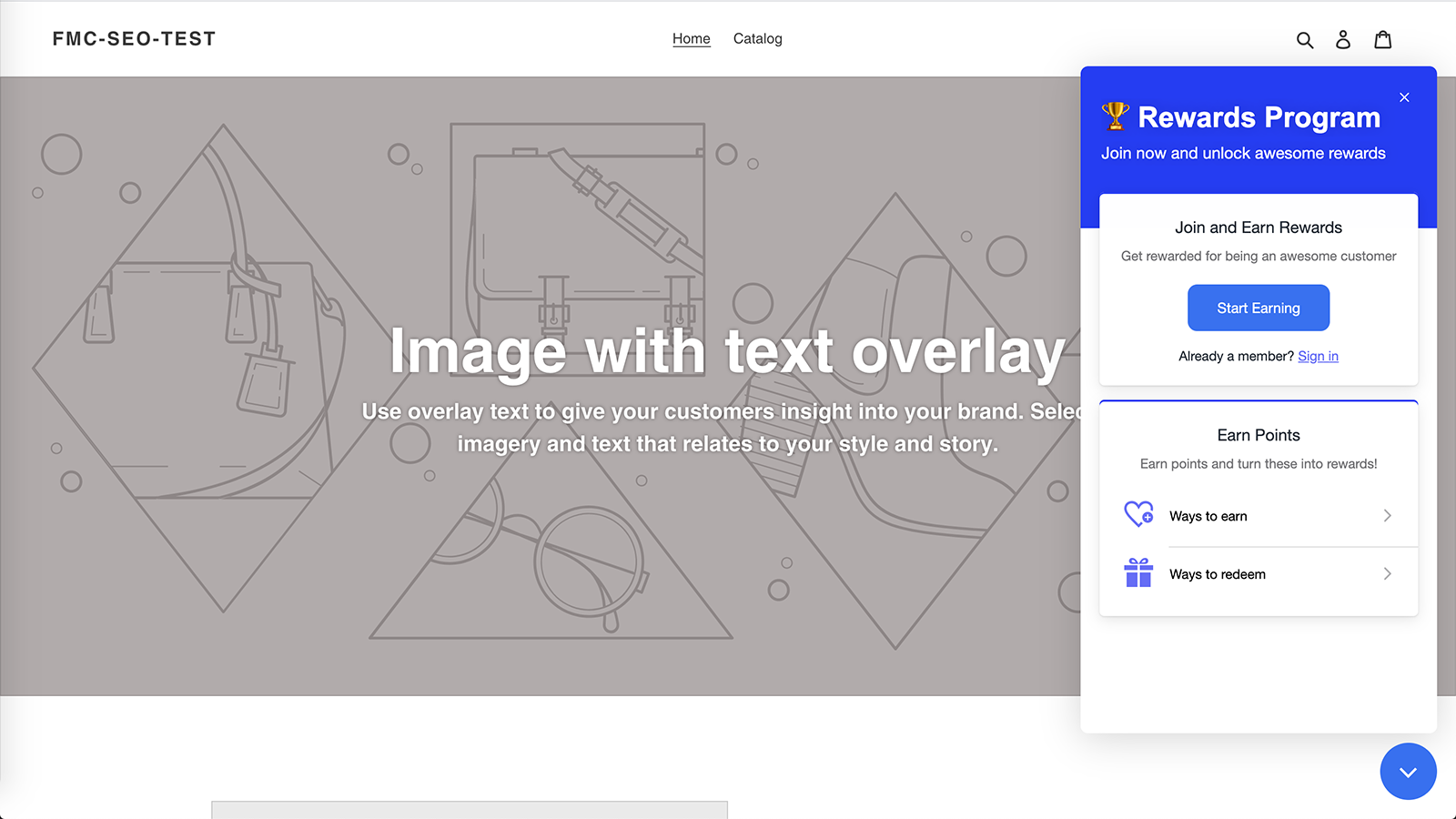 Shopify apps for upsells and cross-sells
iCart is an all in one app for side cart customization and conversion optimization. iCart helps you in designing your cart drawer and generate sales by showing upsells, product recommendations with time-sensitive offers, gift wraps, countdown timer, discounts, and many more. No need for coding knowledge is required in using iCart. iCart is developed in a way that anyone from a non-technical background can use this app.
Key features
In cart Upsell
Product recommendations (cross-sell)
Custom HTML
Sticky add to cart & cart bubble – Side cart
Order addons – Giftwrap (Gift wrap) / warranty / custom
Cart countdown – urgency timer – persistent cart
Side cart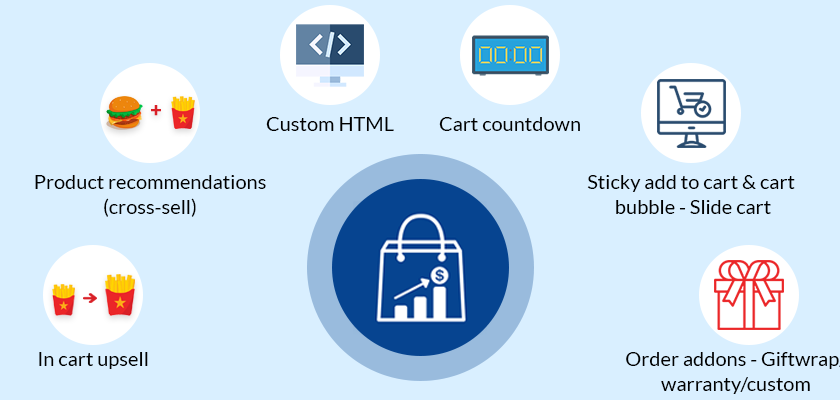 This app helps you to Upsell customers from a single product to a product bundle or kit and cross-sell complementary products that are added to your customer's cart. Offer and replace customers items with an upgraded version of their product with Bold Upsell.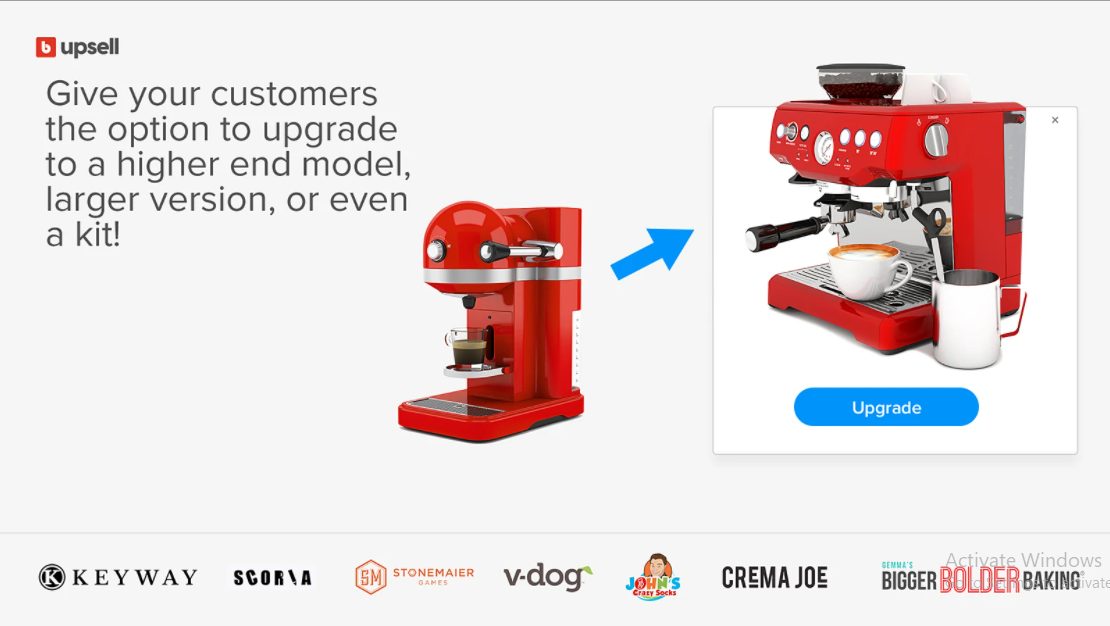 Frequently Bought Together (FBT) app analyzes your store's historical data and displays related product bundles in the widget on your product page. With Frequently Bought Together, your customers can buy related products with one single click, increasing the order value and your revenue. You can trust recommended products for their algorithms, or you can pick them manually.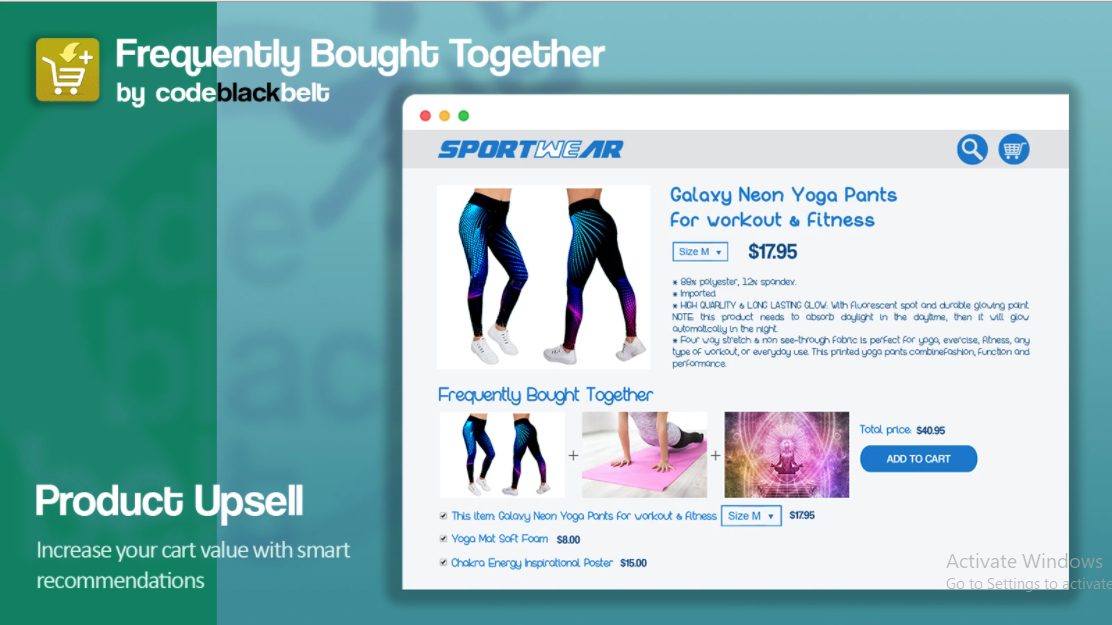 Best Shopify SEO Apps
Images that are large in file size, not tagged with proper keywords, and not user-friendly can wreak havoc on your SEO rankings. That's where Bulk Image Edit comes in. Bulk Image Edit can DRAMATICALLY reduce the image file sizes by a single click without losing any visible image quality – up to 51% in some instances. This is a must-do even before the launch of your store.
Features
Bulk update image alt text and file name with customizable templates to represent your store name, product name, product type, etc
Set and forget, automatically update all newly added images with the defined Alt text and file name templates
Minimize Product or Theme Asset image file sizes without image quality loss
Resize all product images to square shape, the most popular image shape, to standardize images on your website and on social networks such as Facebook or Instagram
Resize/crop/Frame/Trim product images so that all your product images are same in width or height
Add text or image based watermarks to protect your product images from being stolen by competitors
Preview the products that will be edited before creating a task
Review the images that have been edited with our well-structured logs
Option to revert/undo any changes that have been made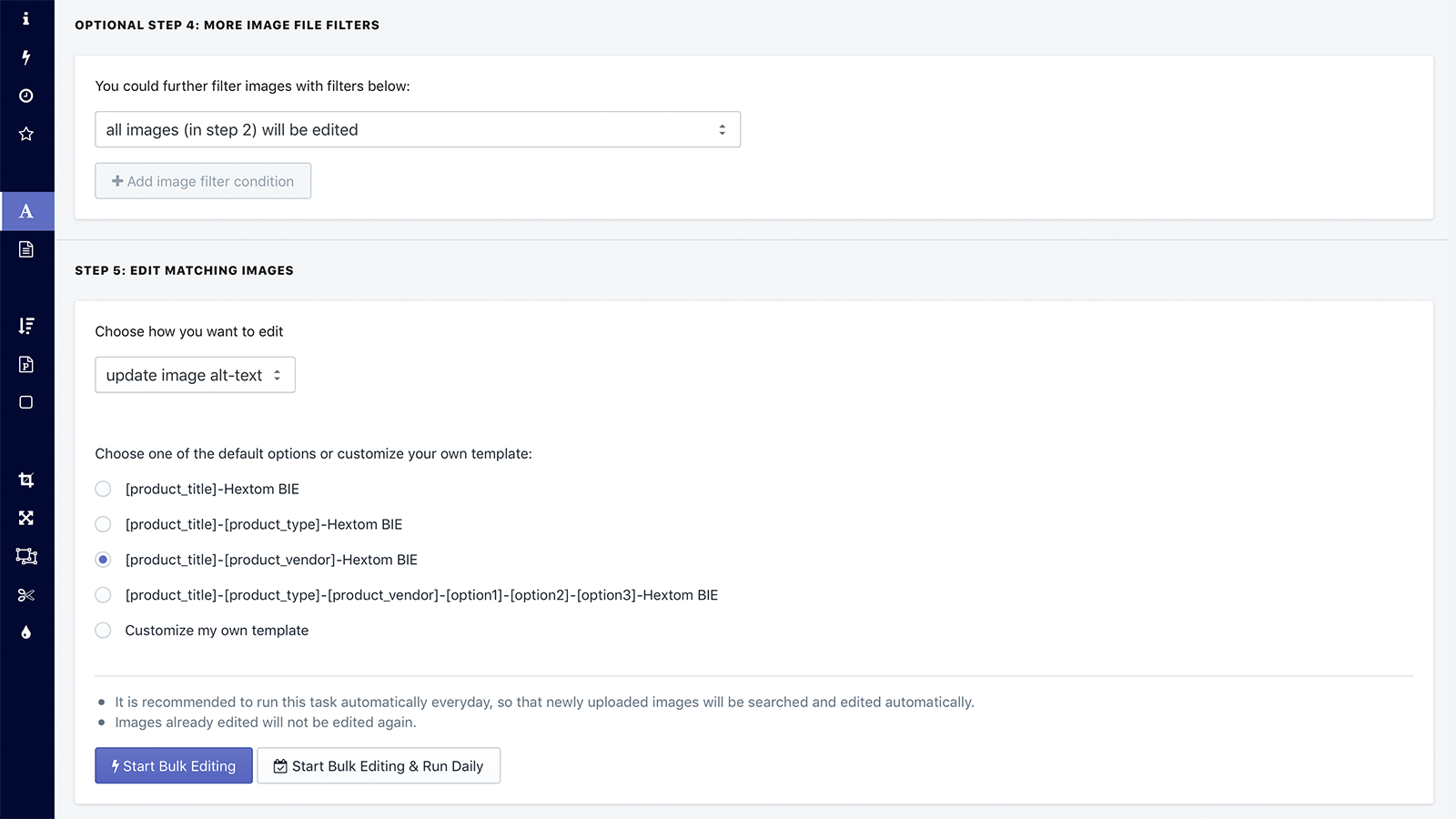 With PageFly you can build high-converting pages with less effort. PageFly will help you build professional sites that's been completely optimized to sell more of your products and looks incredible on mobile & desktop.
Full control over the design and display your products on any page type:
Sales landing pages
"Coming soon" pages
Product pages
Pricing pages
Collection pages
Delivery/returns pages
About us pages
Contact us pages
FAQ pages
Blog pages
And more…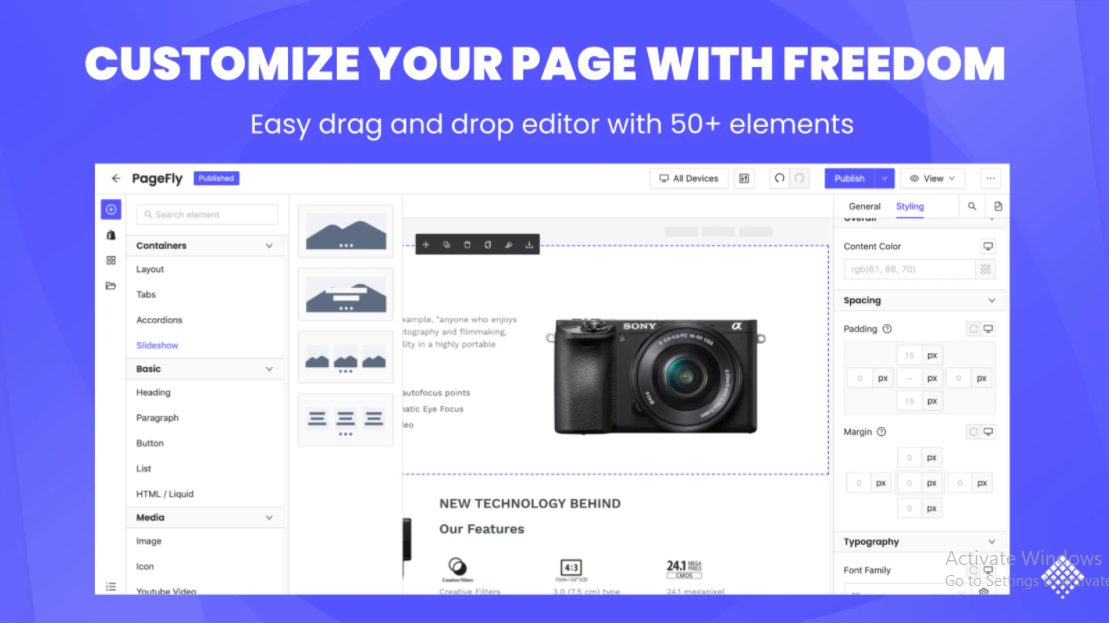 This app can instantly improve the page load times for your store in just one click. It increases the chances of conversion by having a site that loads quicker!
Features
One-Click page speed improvement
No coding
Instantly turn on or off
Nice and Simple!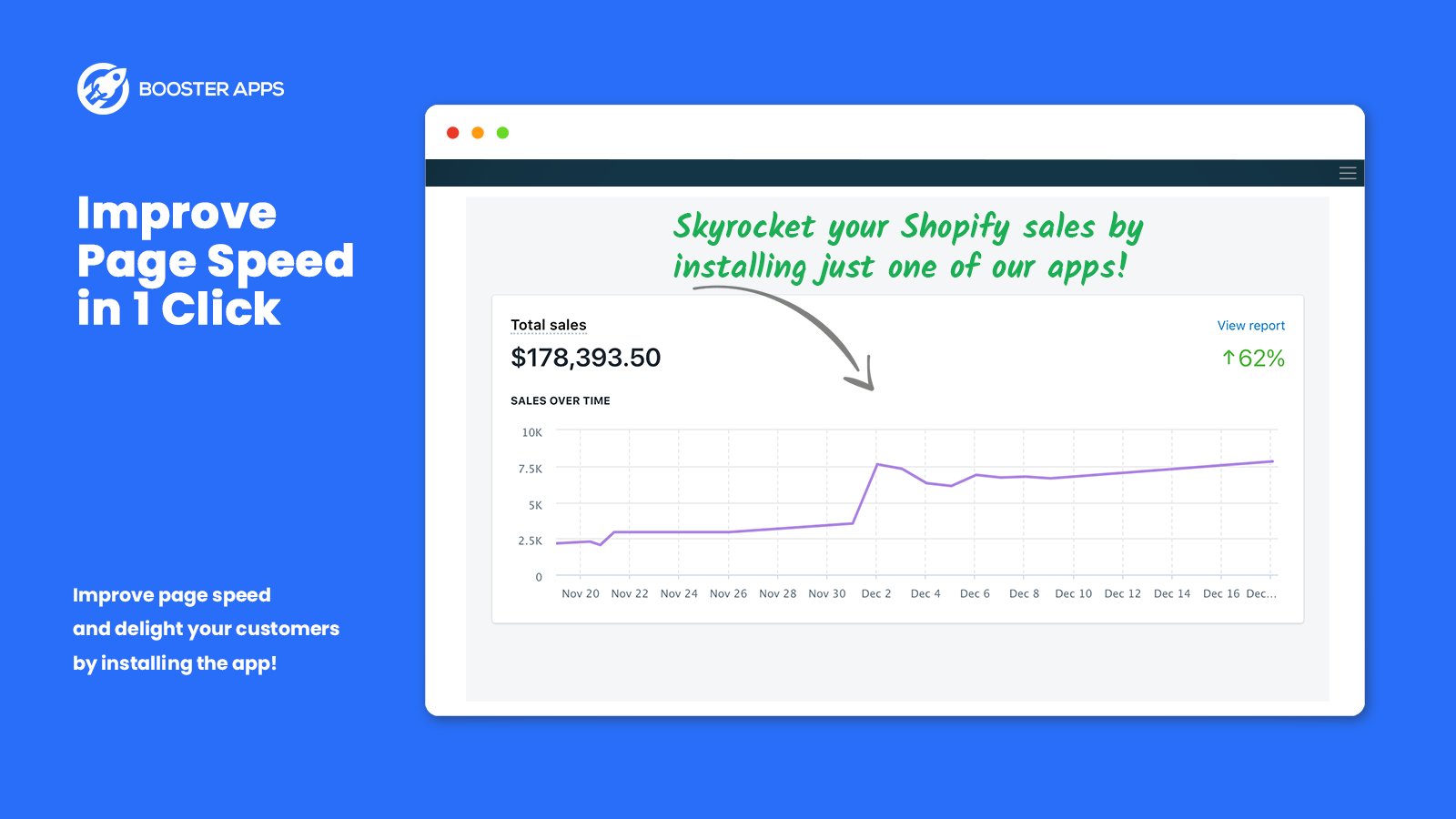 Best Shopify Marketing Apps
Growave is the all-in-one marketing platform that empowers your Shopify store with product reviews, wishlists, loyalty programs, referrals, social login, and UGC. With Growave, you can increase sales, retain customers, and grow your loyal customer base. Loyalty and Rewards program can help you launch referral campaigns to increase traffic to your website and engage your current customers. With Growave you can grow traffic, engage customers, sell more, and many more.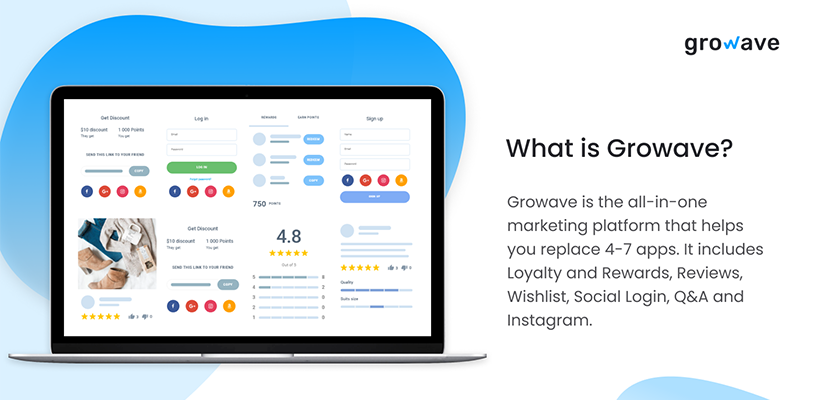 PushOwl reaches your subscribers with an automatic sequence of push notifications that brings them automatically back to their cart. This can help you increase sales and re-engage visitors to your site who have left.
Features
It sends tailored campaigns and reminders for abandoned carts
Updates you with back-in-stock notifications for boosting sales
Sends review notifications once the product is shipped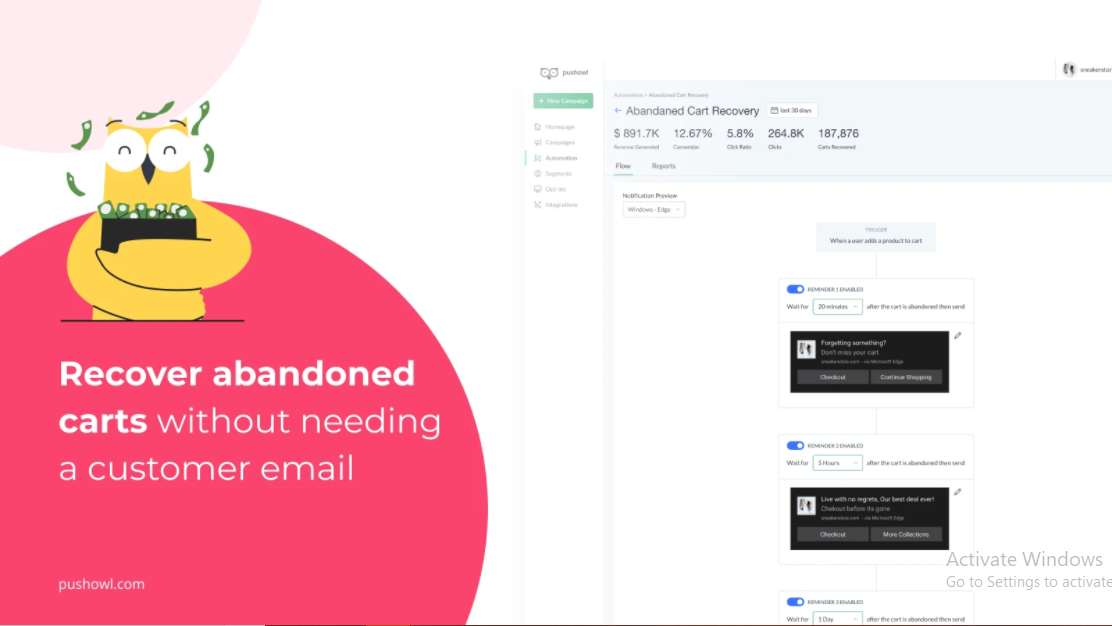 Facebook Messenger Marketing allows you to communicate with your customers via a whole new channel – Facebook Messenger. Order receipts, shipping notifications, promotional messages, abandoned cart messages – they all can be sent directly to your customers.
Features
No coding needed!
Customize the Facebook Messenger notifications that are sent out!
FREE!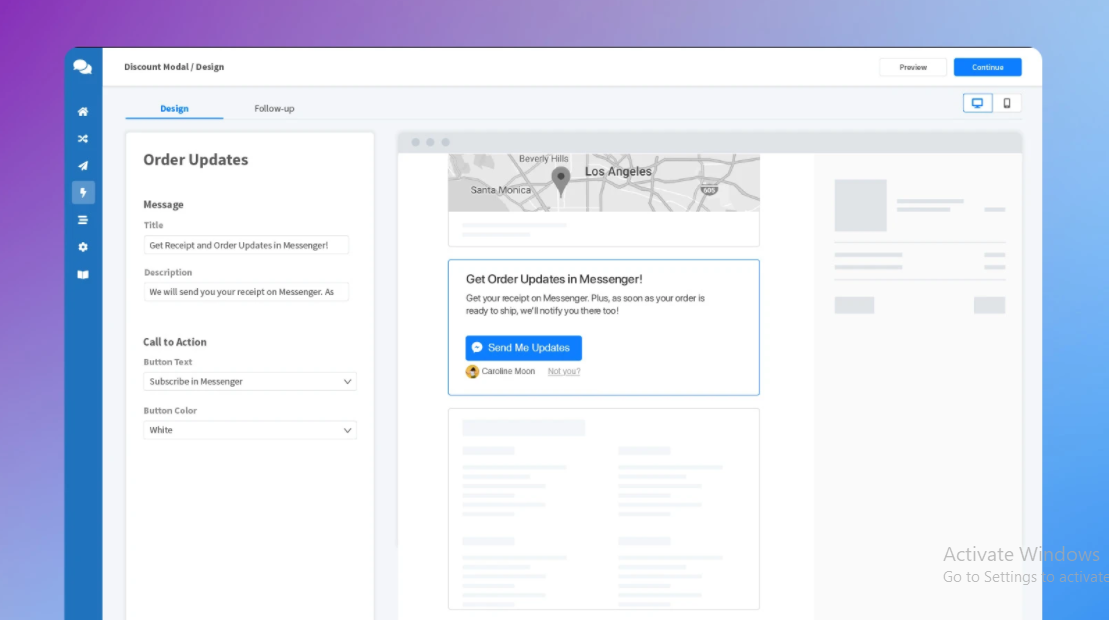 Send automated Order Follow up emails using Retainful and engage with customer throughout their journey. Automate email marketing and drive sales on auto-pilot using Retainful. It is like having someone else do the work for you while you can concentrate on running your core business.
Send automated Abandoned cart recovery emails, Order Follow up emails, Thank you emails, Win back emails & Welcome emails to customers. Use our pre-built automation workflows to launch your email automation campaign within minutes.
Create the best impression by sending dynamic coupon codes via automated emails to foster customer loyalty and drive repeated sales.
Features
Automated Emails – Once the campaign is live, you can sit back and relax. Emails will flow on their own, no manual effort is needed.
Customer Journey Builder – Visual your customer's journey and build custom email paths to engage with customers better.
Pre-built Automation Templates – No need to start from scratch. Use our automation templates to launch your campaign within minutes.
Drag & Drop email editor – Customize your emails & make them look attractive with our visual email builder.
Dynamic Coupon codes – Generate coupons dynamically, add them to your emails & increase conversions.
Next order coupons – Send coupon codes for future purchases & drive repeated sales.
Referral Program – Turn existing customers into brand advocates & increase WOM sales with the Referral program.
Popups – Capture email addresses & prevent cart abandonment by displaying popups.
Pricing
Free version available
Starter- $19/month. Upto 2000 contacts and 10+ automation workflows with priority email support.
Growth – $49/month. Upto 5000 contacts, 25+ automation workflows with Live chat support & more.
Professional – $199/month. Upto 25000 contacts, unlimited automation workflows with dedicated onboarding specialist.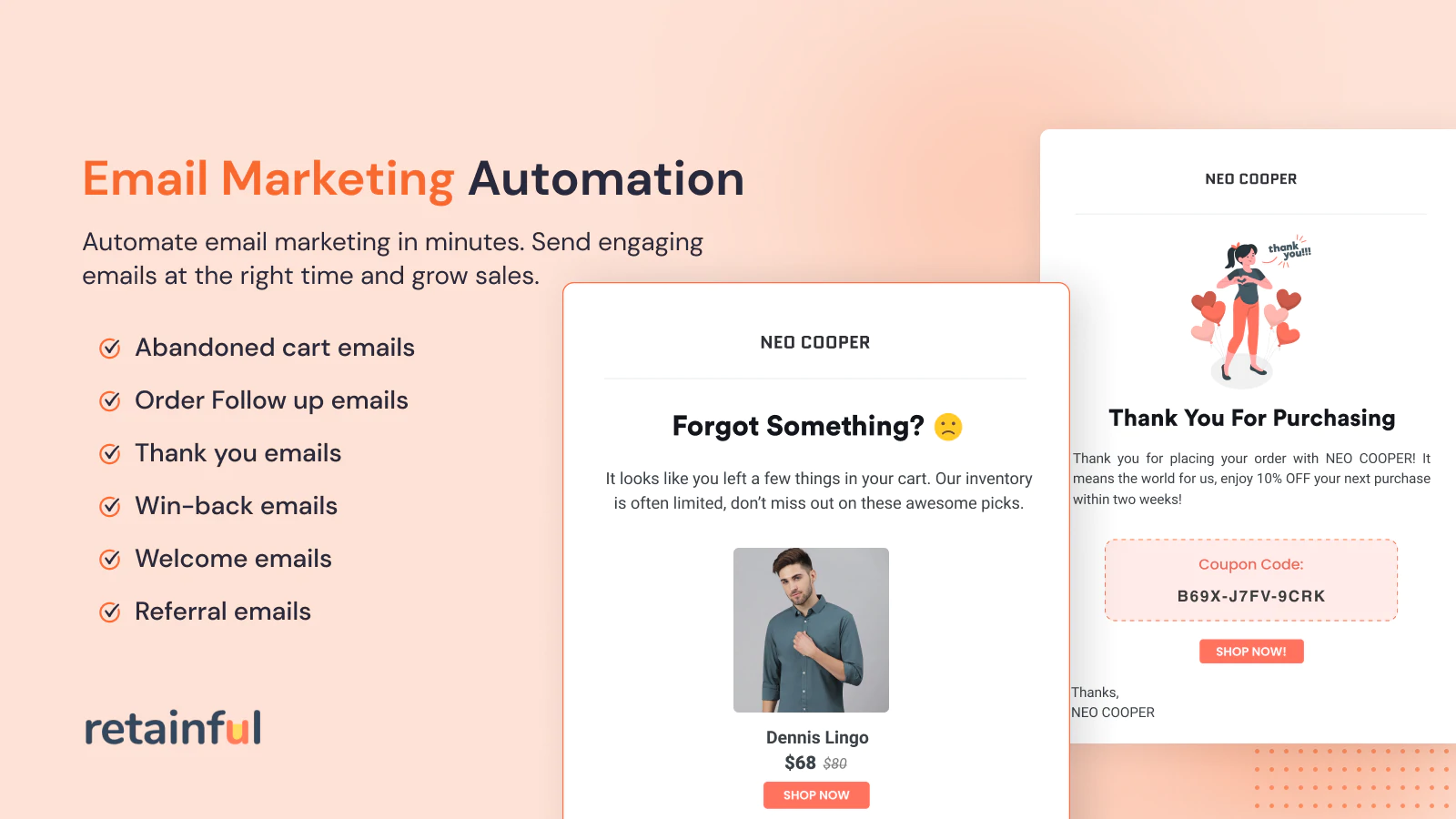 Reveal monitors customers' buying patterns/habits and then segments them into different groups based on these patterns (using the RFM model). From this data, you can create custom audiences for each customer group, more targeted ad campaign, and personalized email flows email flows to turn your customers into repeat buyers.
With Reveal you can improve your customers' lifetime value by monitoring and analyzing their behavior and also predicting their future purchase.
Features:
Predict customers' next actions by analyzing previous buying behavior.
Segment customers using their purchase behavior (RFM)
Enhanced email marketing through Klaviyo integration
Create targeted campaigns through integrations with Facebook, Google Analytics, and Instagram.
Real-time product reports which helps improve product performance.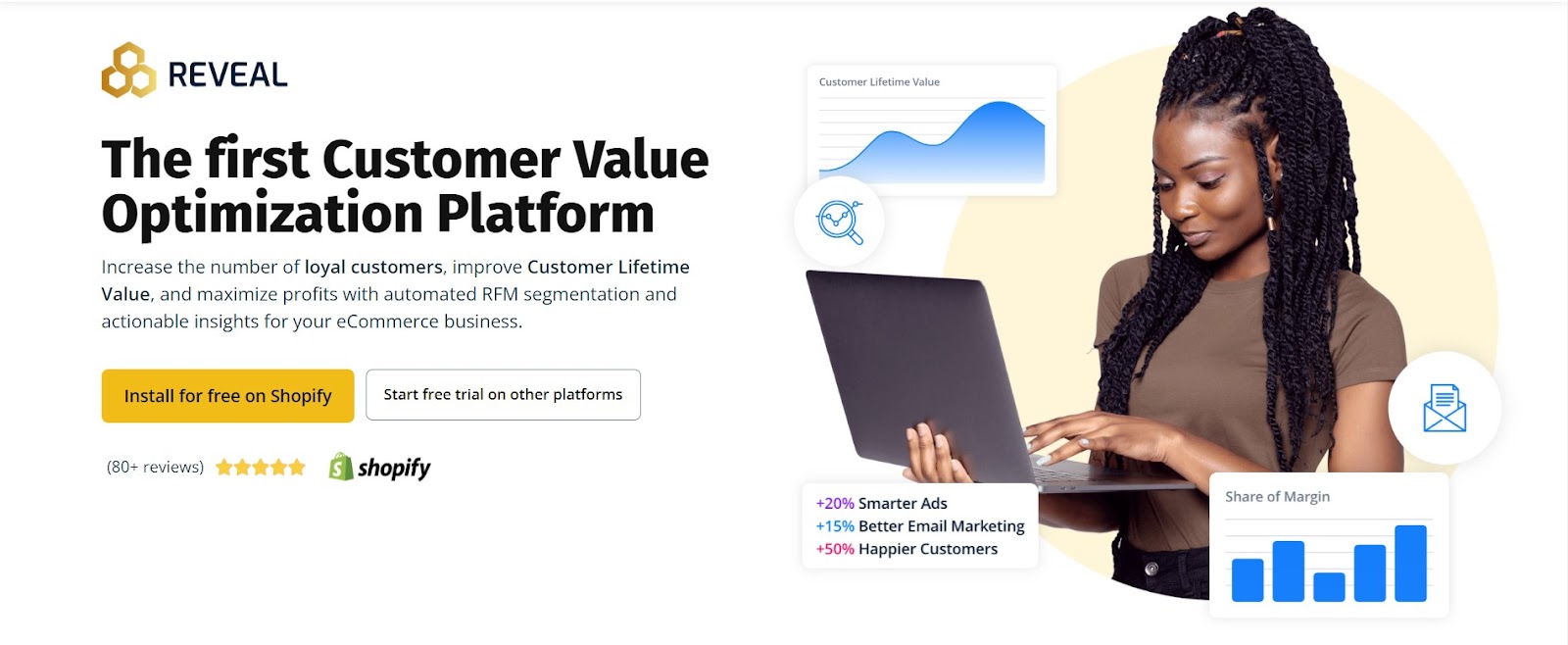 Best Shopify Review Apps
Yotpo is the best app that helps you to build social proof, online reputation, drive traffic, and increase conversion on the Shopify store.
What can you do with Yotpo?
Collect reviews, ratings, photos, and Q&A from customers
Increase conversion by showcasing customer content onsite
Leverage our official partnership with Google to boost brand discovery & increase traffic from search
Share your best customer content on Facebook & Instagram
Build a powerful brand community
Make better business decisions using analytics & customer feedback.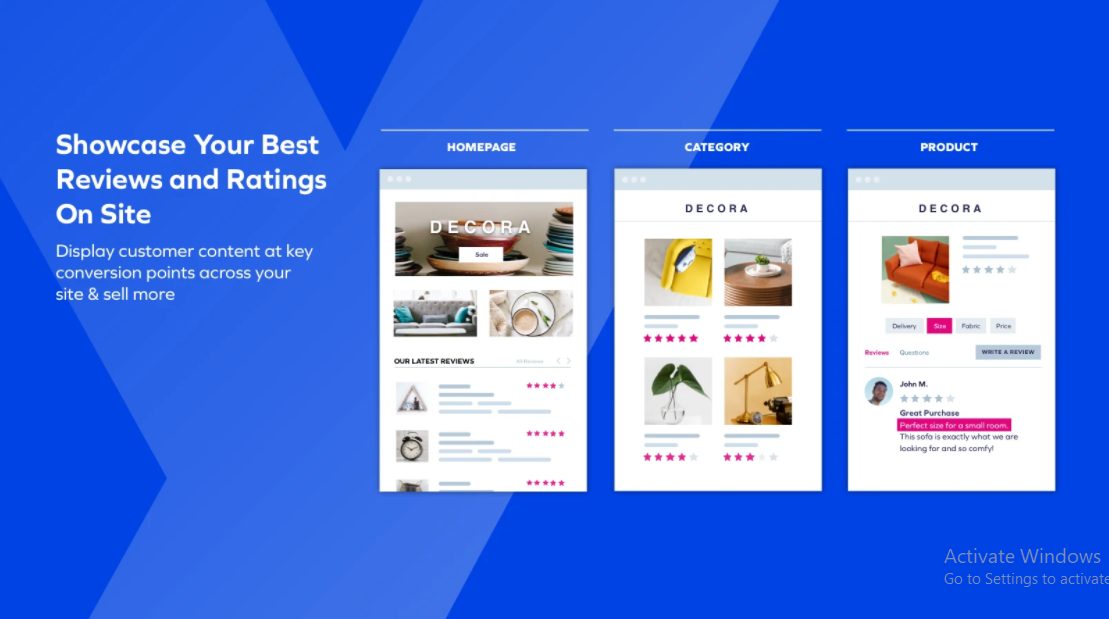 Loox is a fully-featured product review app that enables small and large brands to automatically collect customer reviews with photos and beautifully display happy customer content. Loox verified reviews and photo reviews are your greatest assets for increasing brand awareness and improving conversion rates.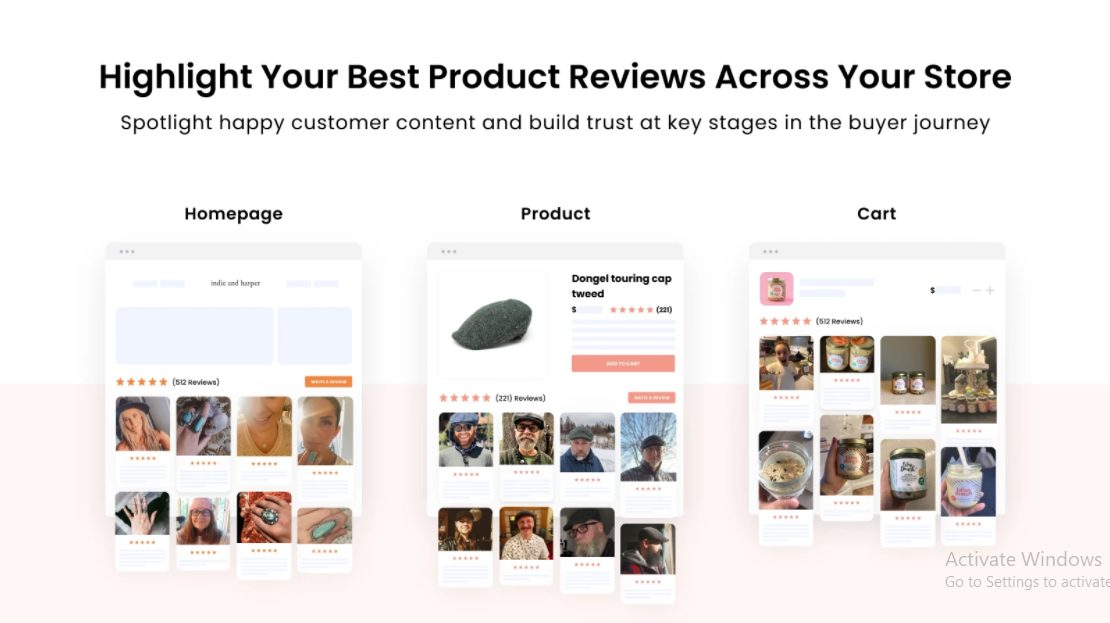 Ali Reviews empowers 40,000 + Shopify stores (varies from dropshipping, print on demand… to e-commerce) to build social proof and maximize conversion rates by displaying reviews throughout the buyer's journey. With AliExpress product reviews you can gain customer trust & skyrocket dropshipping sales.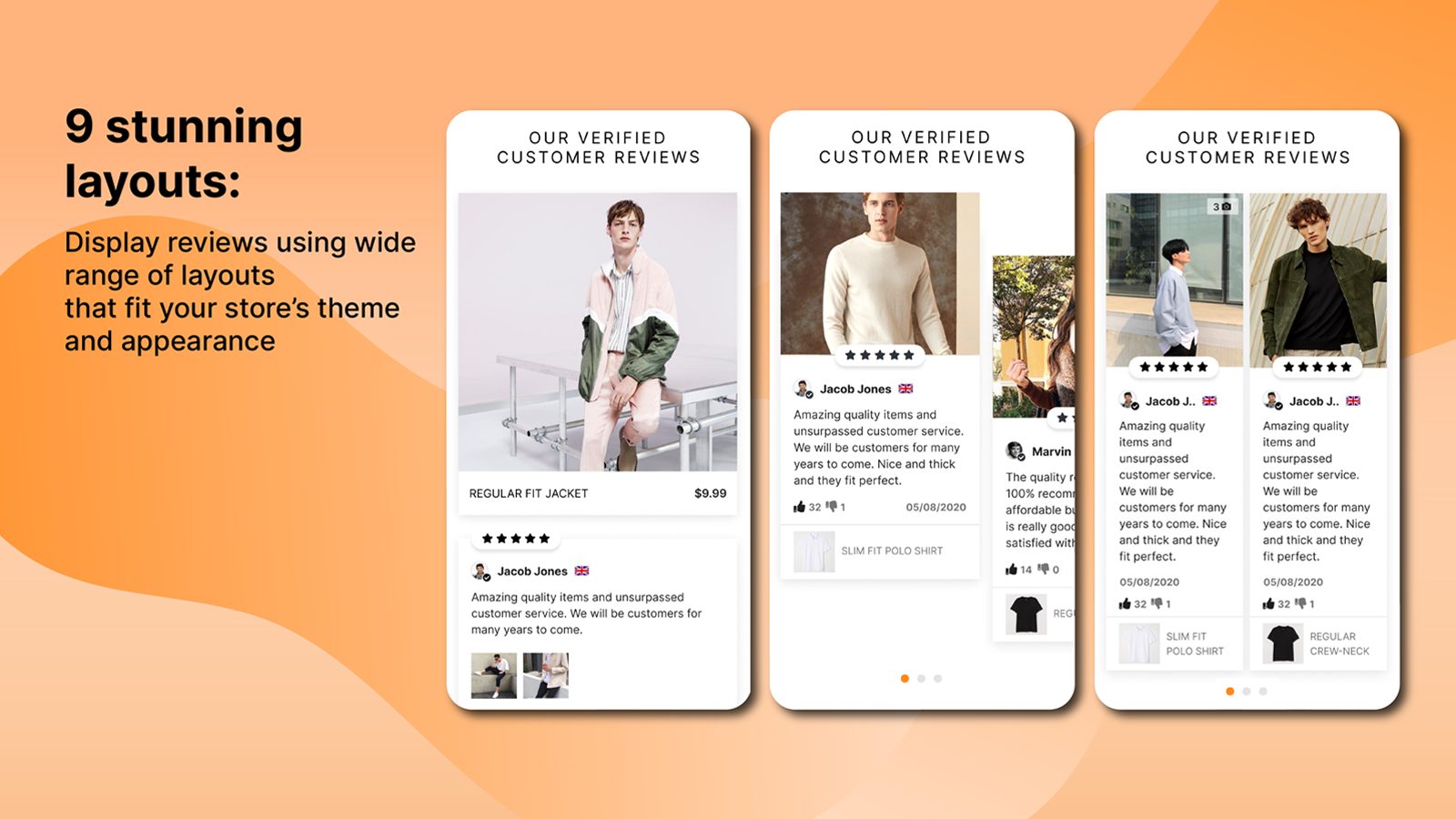 Best Shopify Profit Tracking App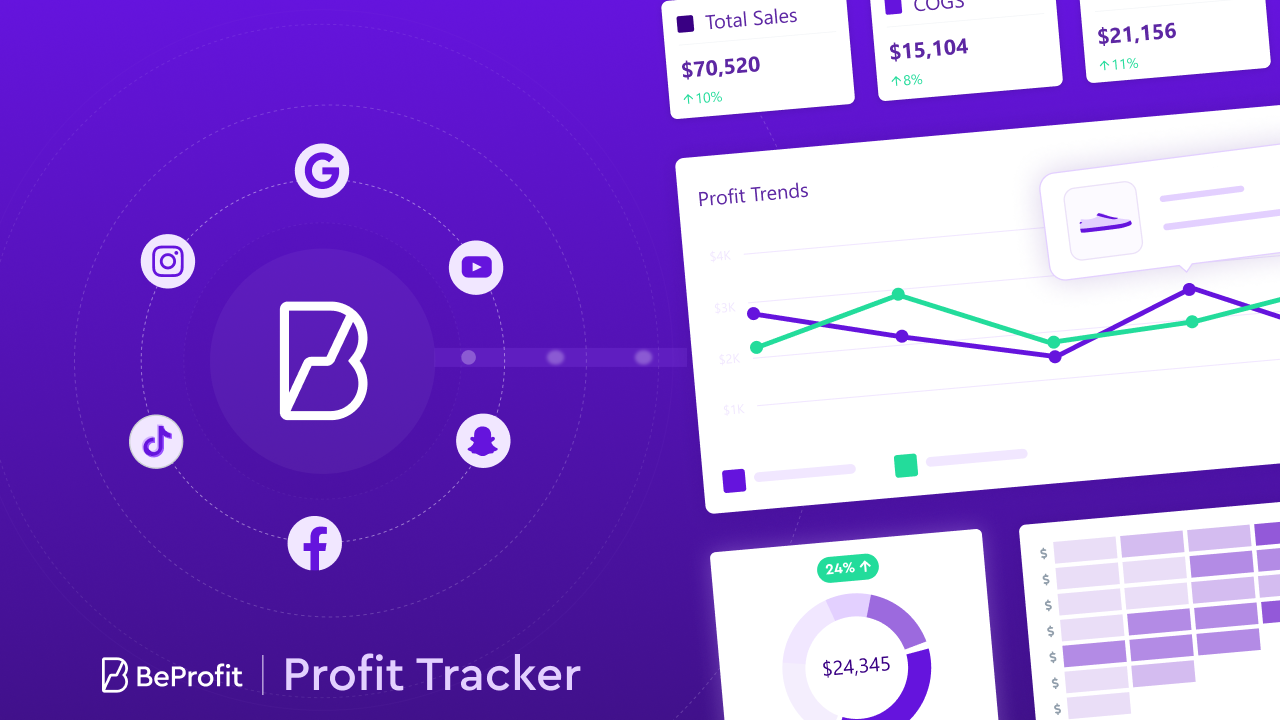 BeProfit is the best profit calculating tool in Shopify. The dashboard in this app offers a financial profit calculator with various detailed charts and reports to help you analyze your store performance. The app integrates with many ad channels and shipping providers to serve the merchants with a complete view of their business finance.
Main Features
Discover your real profit at a glance
Create, schedule, and export custom reports
Auto-sync all your ad platforms and shipping providers
Gain marketing performance insights
Analyze CLV by cohorts
BONUS: Shopify Mobile App Builder
80% of eCommerce store traffic is on mobile. Therefore, making your Shopify store mobile-friendly is equally important to ensure the best shopping experience for mobile shoppers. The Shopney app helps you bring your brand to mobile with a few clicks. You can easily connect your Shopify store with this Shopify mobile app builder and take your business to the next level together with a world-class mobile app!
Main Features
An easy drag & drop editor to build your mobile app
Different layout options for different store types
Limitless push notifications
In-app live chat feature that you can even convert your visitors to clients in real-time.
Incredible 7/24, multilingual customer support which guarantees a smooth onboarding and launch process