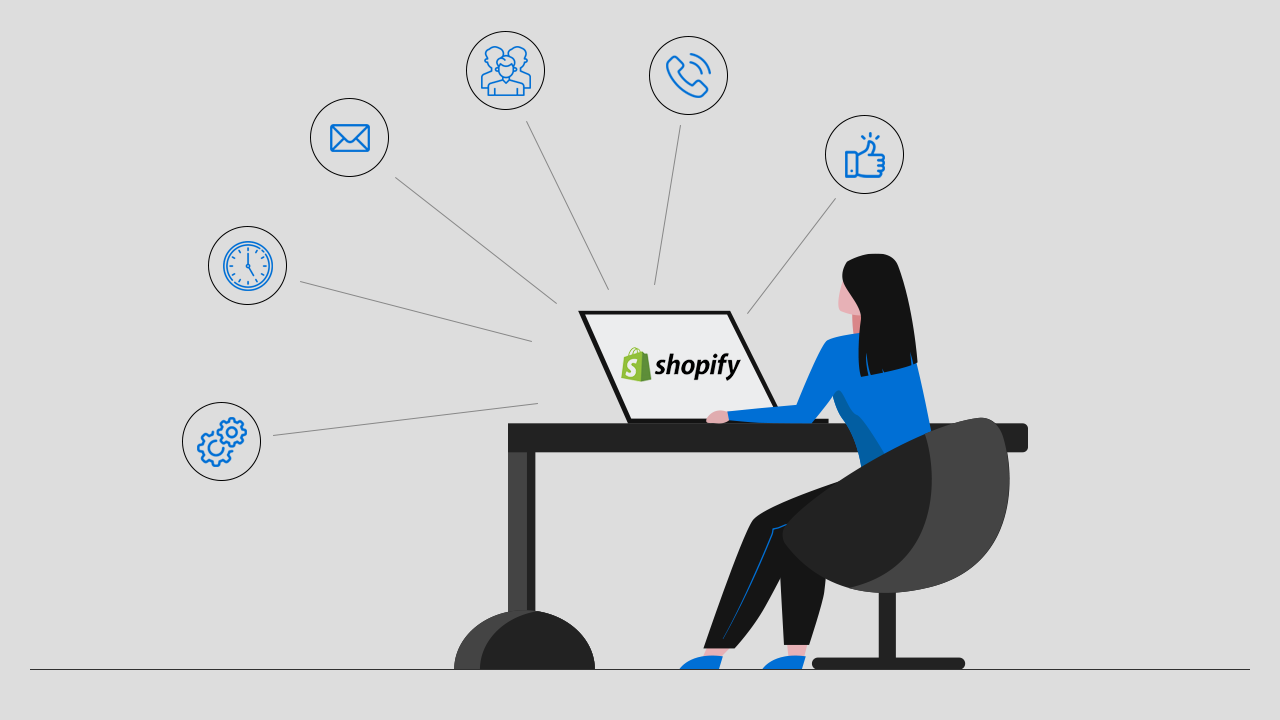 Are you stuck somewhere in the middle of your online business with Shopify? Sit down and relax your back. You are at the right place where you can find the correct redirection to Shopify support.
Shopify Help Center
Shopify has offered step-by-step guides for every topic and you can find them at Shopify Help Center. This is the place where you get answers to your questions in the form of articles.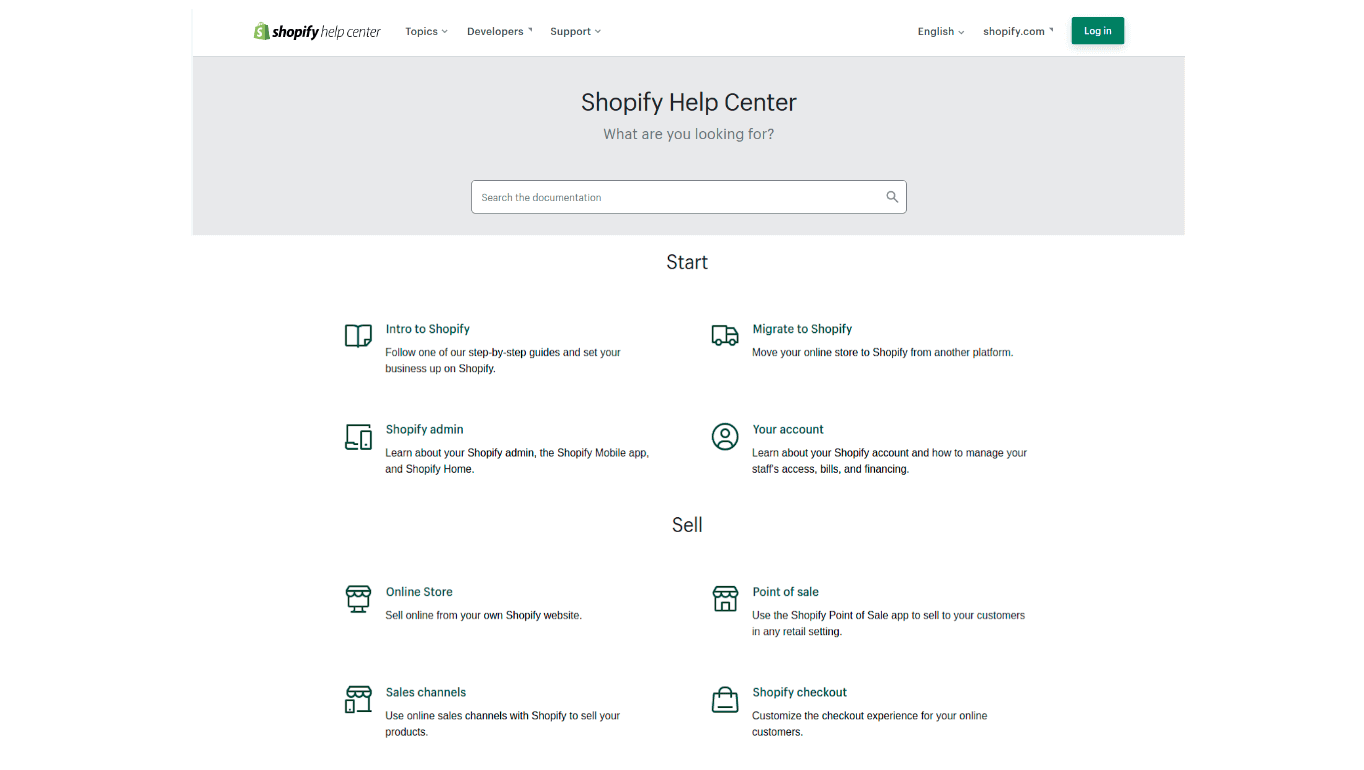 On the top section, you will find a search box to directly search for related articles with a query. Next, different subjects are available that take you to the series of guides in the Shopify help desk. You just need to click one.
Let's say, on selecting the "Online Store" card, will help us with all the articles related to the online store.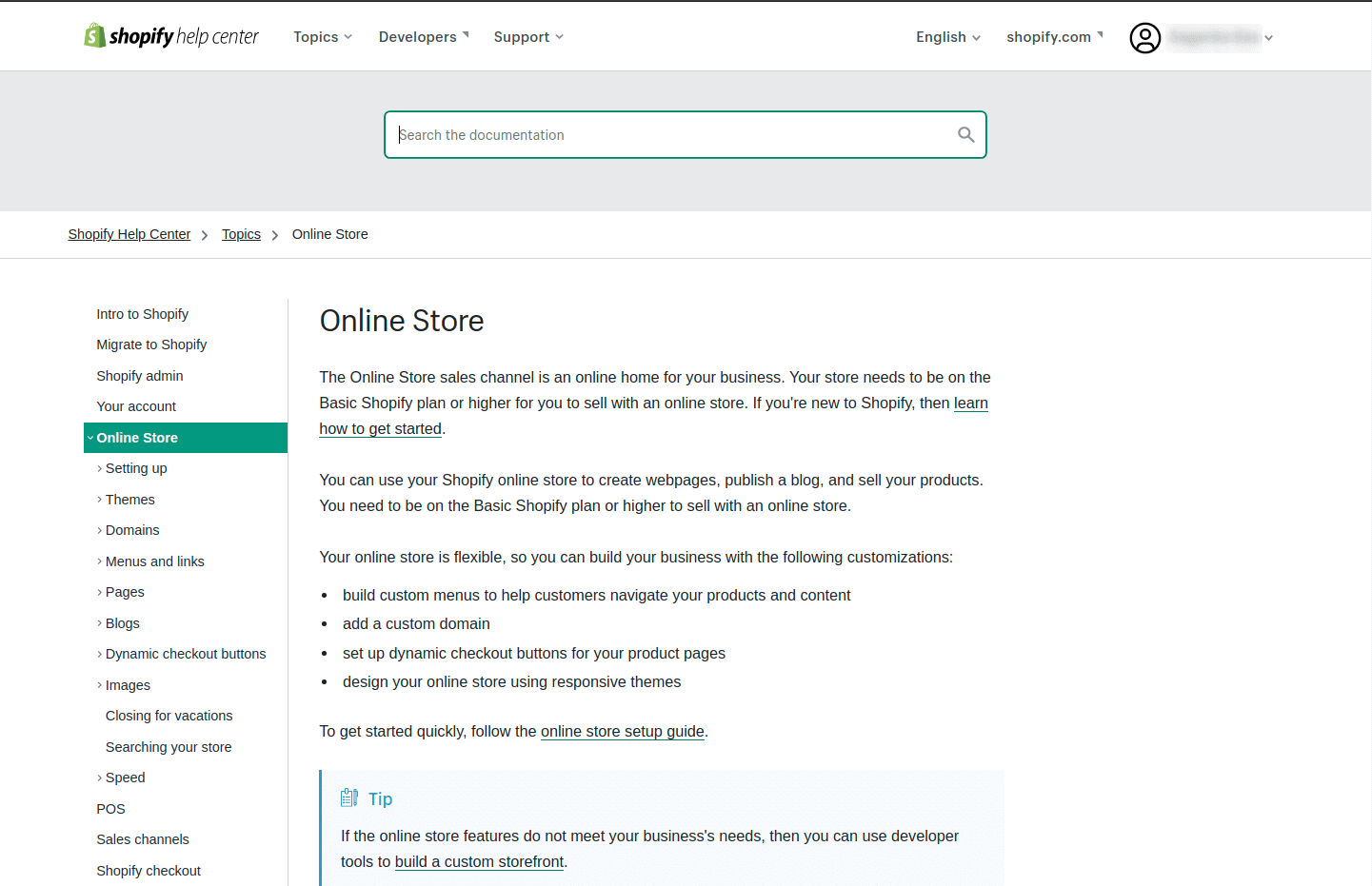 Shopify Support: Live Chat, Email, Callback
Shopify support, also known as Shopify Customer Service is a place where you can directly get connected with the Shopify support executives. Here you can share your query either by call or chat and get quick assistance.
If you are facing some difficulties with your Shopify store, that you think should be consulted with someone from the Shopify team, then go for Shopify support.
You may not find the Shopify customer service phone number anywhere but you can follow the steps below:
Step 1: Log in with your Shopify account credentials.
Step 2: Select your Shopify store for which you are seeking help.

Step 3: Enter the query in the box and click on the Search button. All the suggestions related to the entered query will be displayed.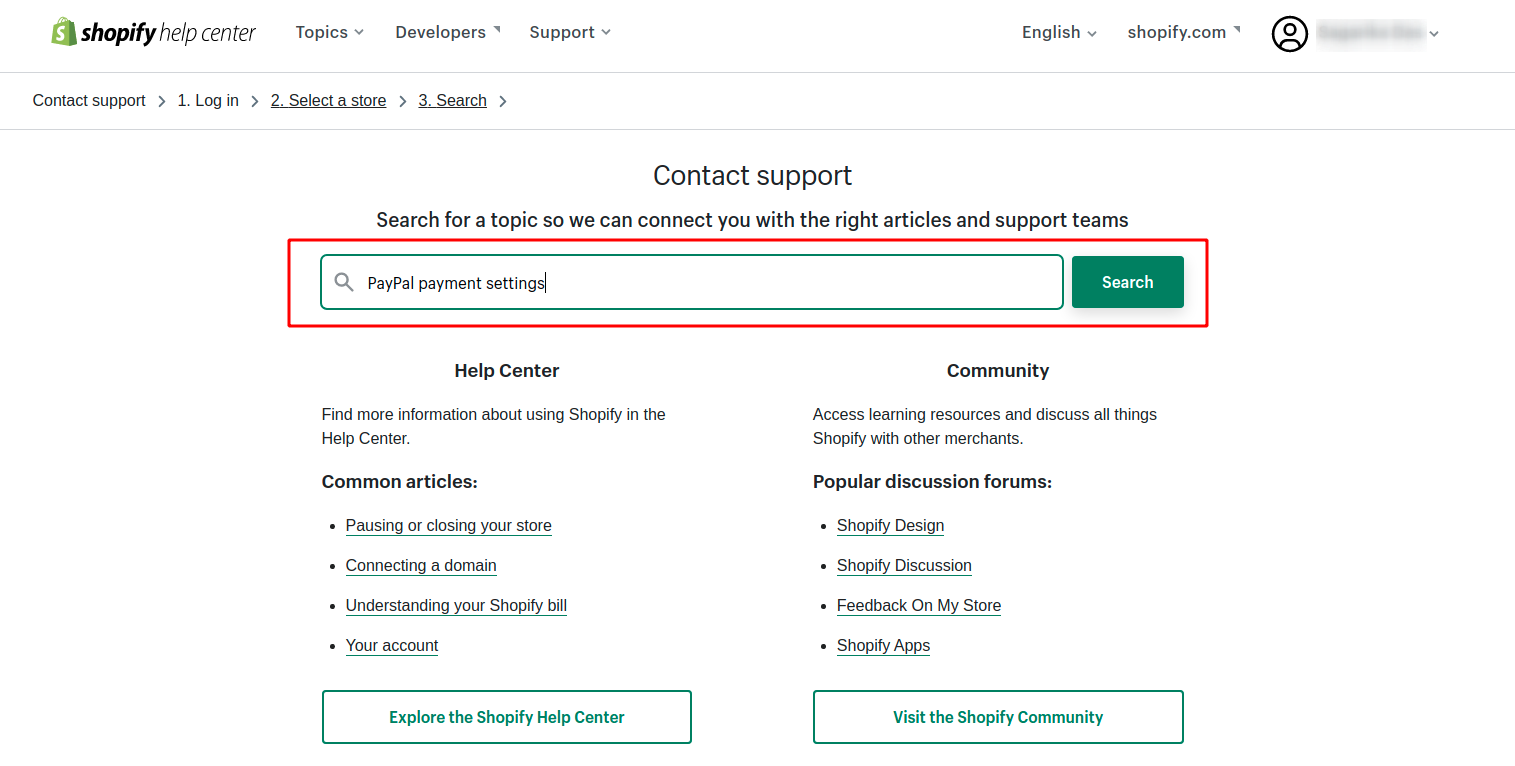 Step 4: You can either explore the given suggestions to find the solution or directly get connected to the Shopify support team by clicking on the Get Support button.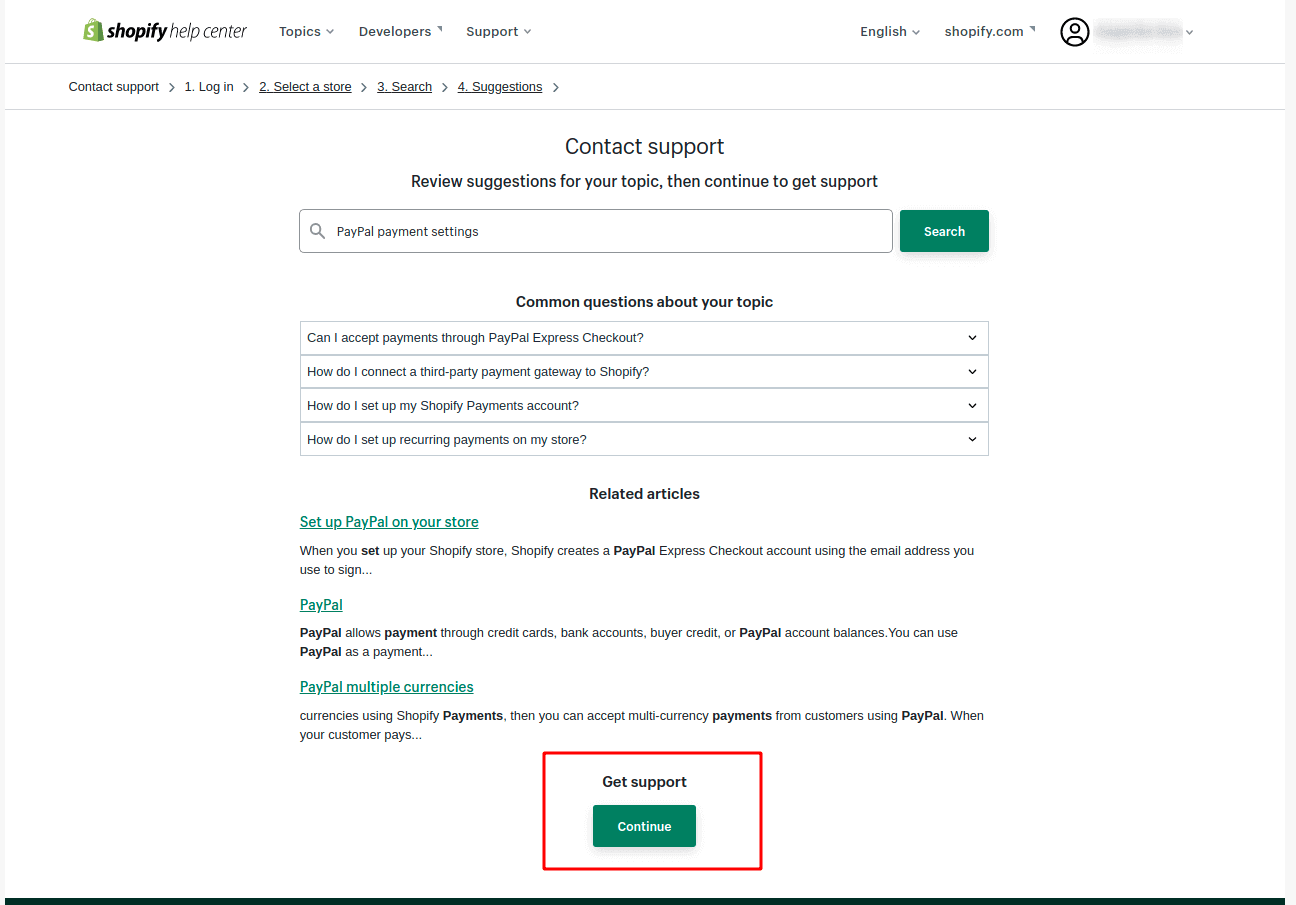 Step 5: All the options are available to contact Shopify Support, choose the one you want. If you are looking to contact Shopify plus support, here's how you can do that.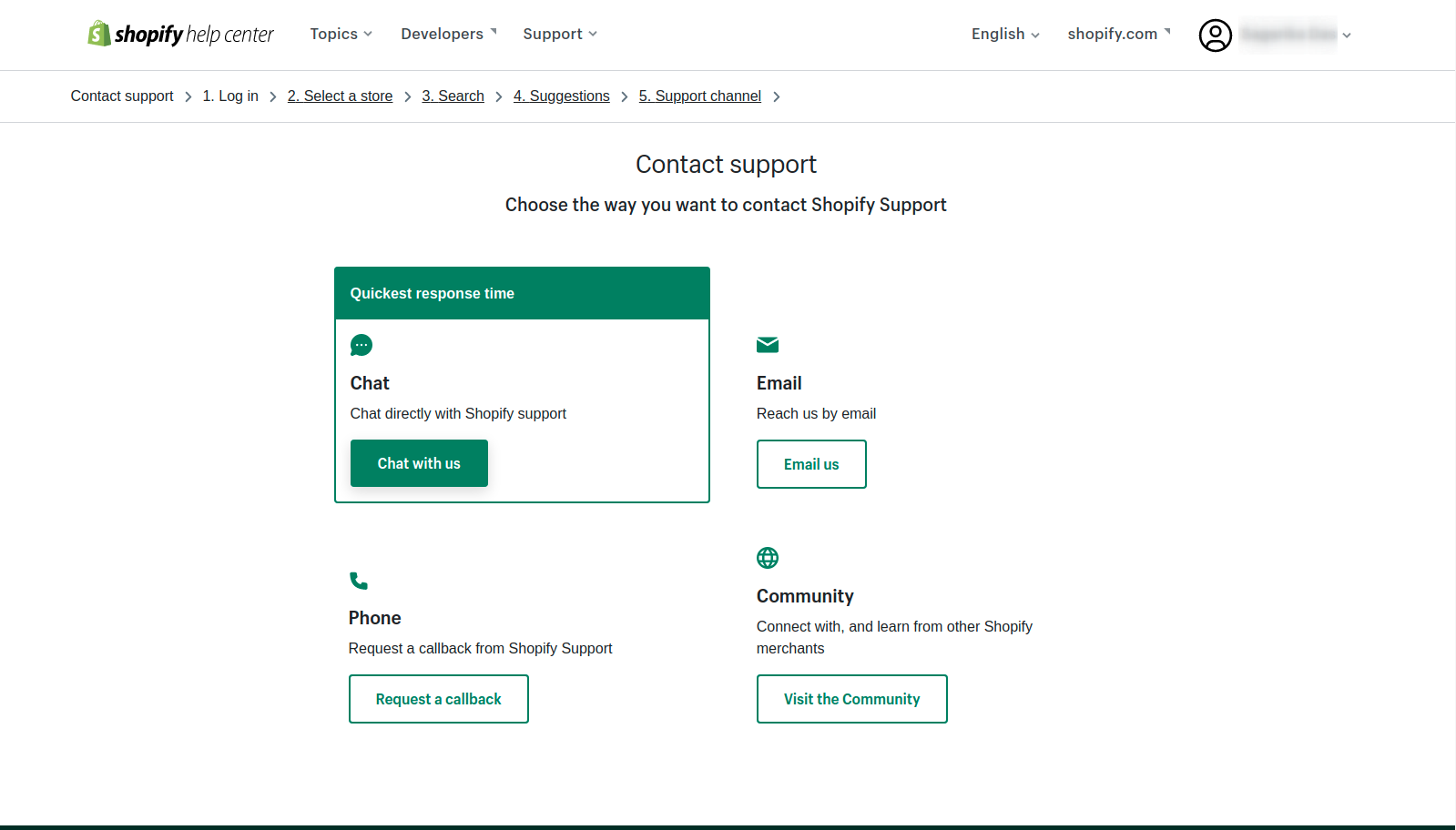 Shopify Support Chat
By choosing this option, you will get started with Shopify support live to chat to communicate with customer service representatives in real time. To initiate a Shopify support chat, you need to fill in the details like your name, email address, store URL, and a message that gives an idea about the issue you are facing.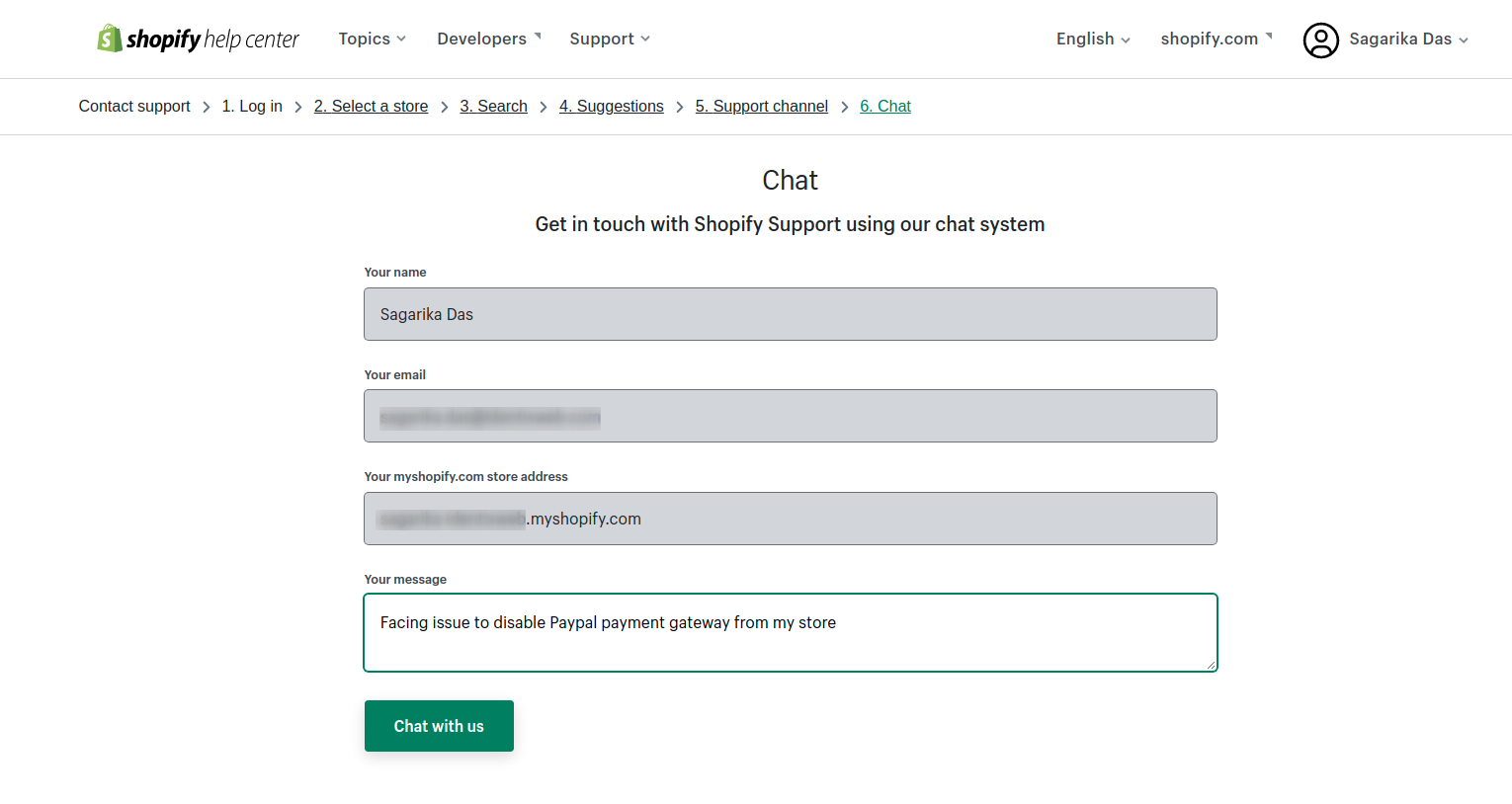 Now, you can submit the details by clicking on the Chat with us button. It will open the live chat window on your screen.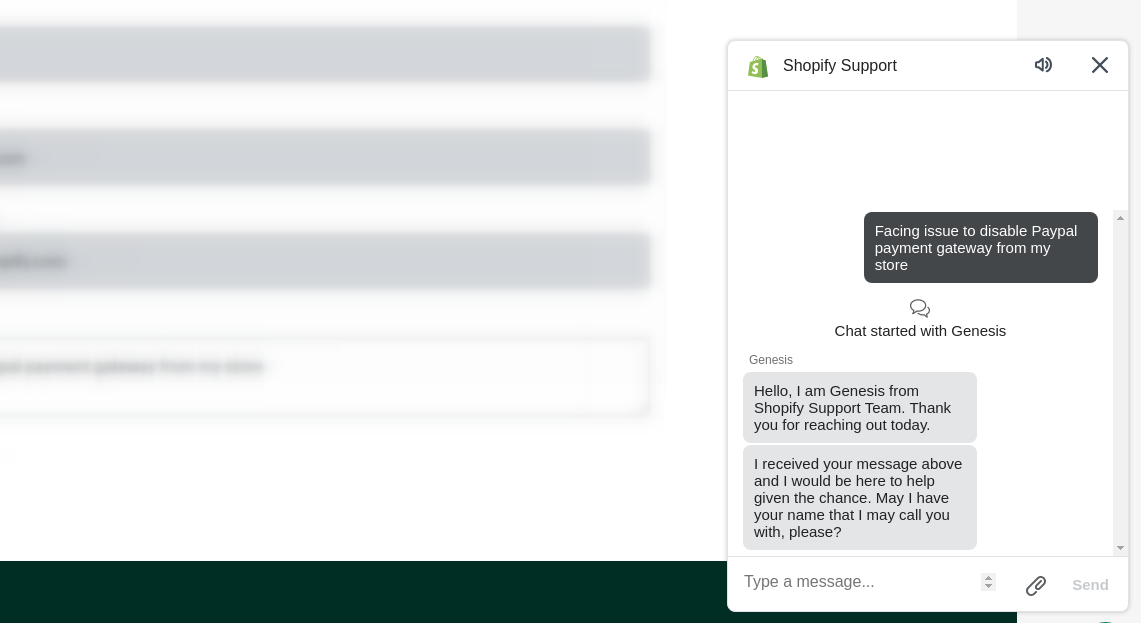 After your Shopify live chat gets over, you will receive an email with your ticket ID and the full conversation you had on the Shopify support chat. If you haven't got a solution for your query, then you can again follow up using your ticket ID.
Shopify Customer Service Email
When you choose the Shopify Support Email option, you will be able to send an email to the Shopify customer support team and get help using email. For that, you have to fill in all the details required for an email conversation whereas the attachment is optional.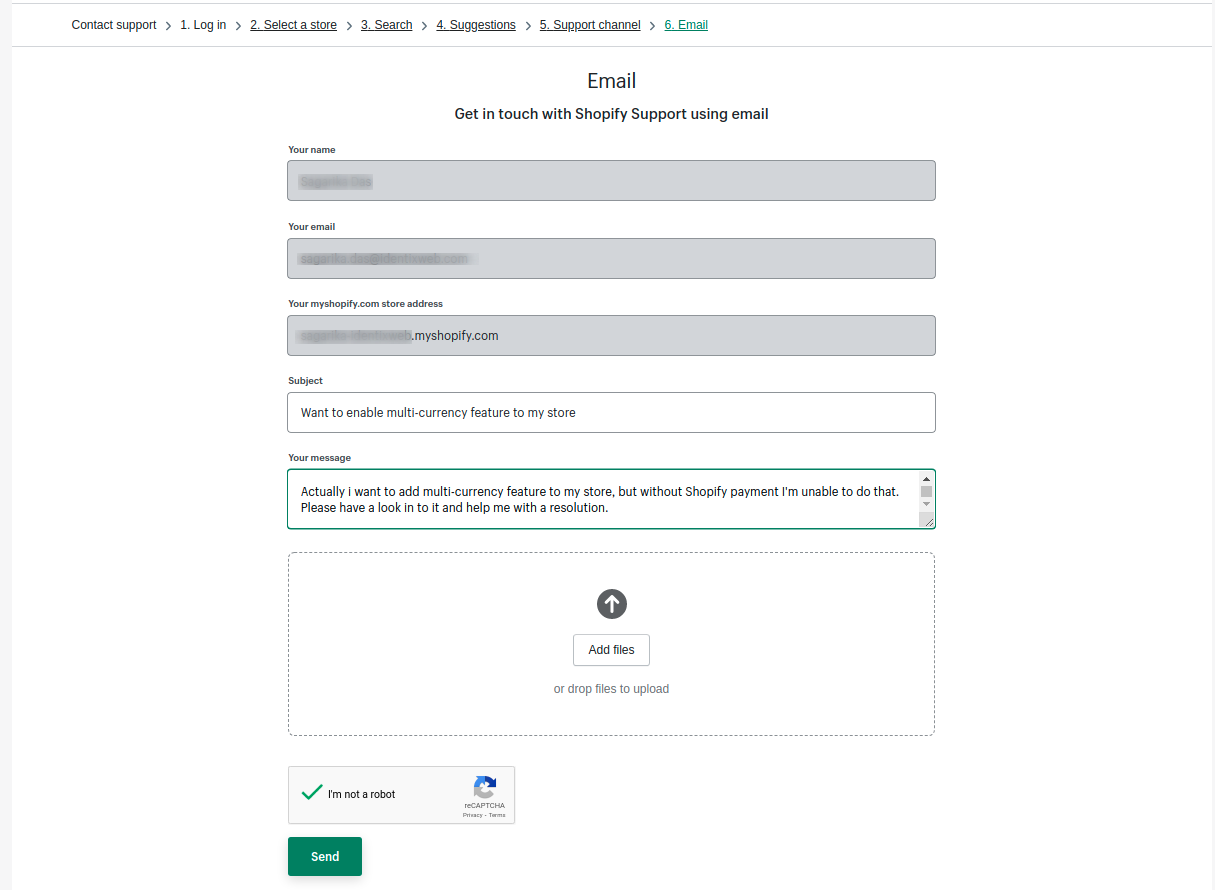 After you hit the Send button, you will get a confirmation mail for your support request with your ticket number. You will also get confirmation on your screen as below:

Shopify Call
Can I call Shopify? Click here to check the current Shopify customer service number at gethuman.com.
There is no Shopify customer service phone number mentioned on the Shopify website. Instead, it offers a way where you can request Shopify for a callback by selecting the Phone option in the Support Channel.
Once you have clicked on the Request a callback button, you need to provide your contact details like your email address, Shopify store URL, and phone number.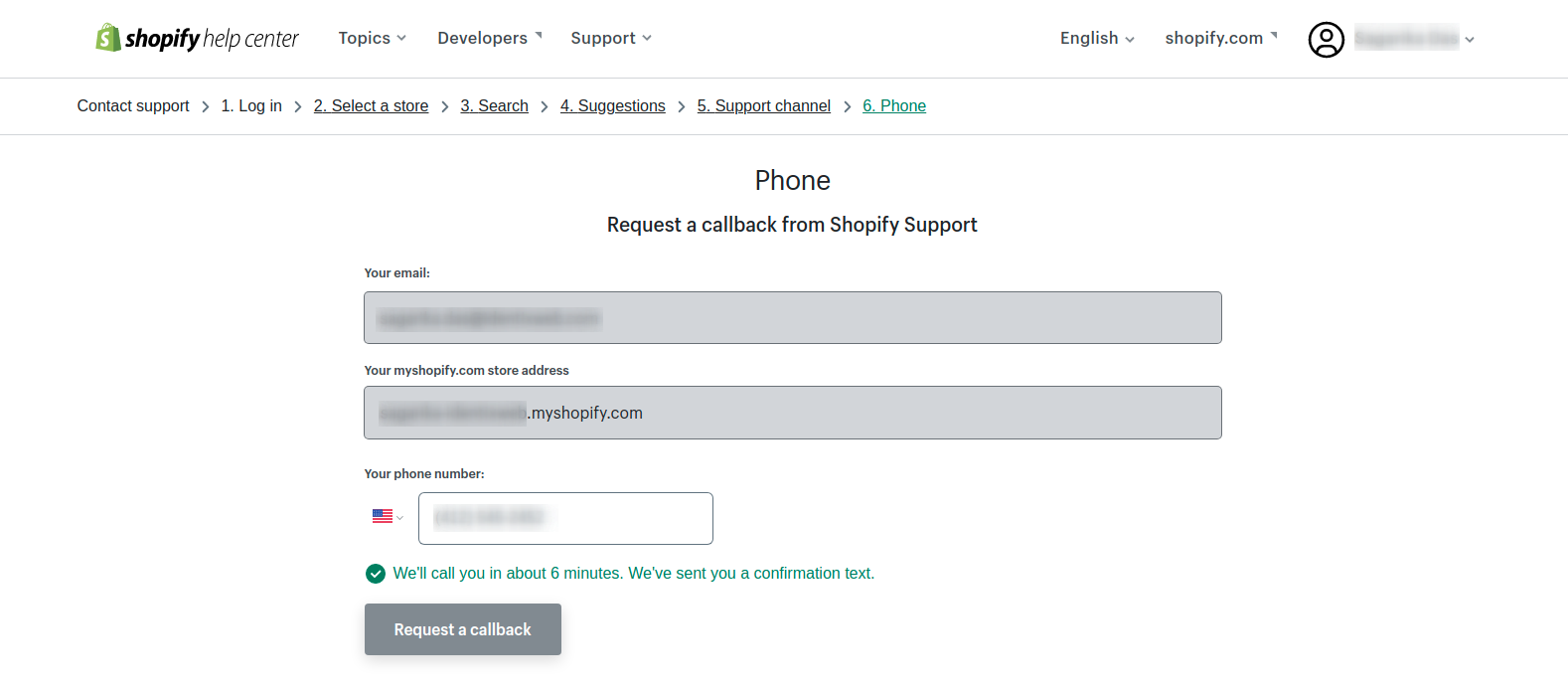 After submitting the callback request with contact details, you will get a callback from the Shopify Call Center within the estimated time shown by them.
Shopify Community
Shopify offers a reliable community support option that is known as Shopify Community. This is a place where you can connect with other Shopify merchants (Shopify Store owners), staff (Shopify Support team), and developers (Shopify partners).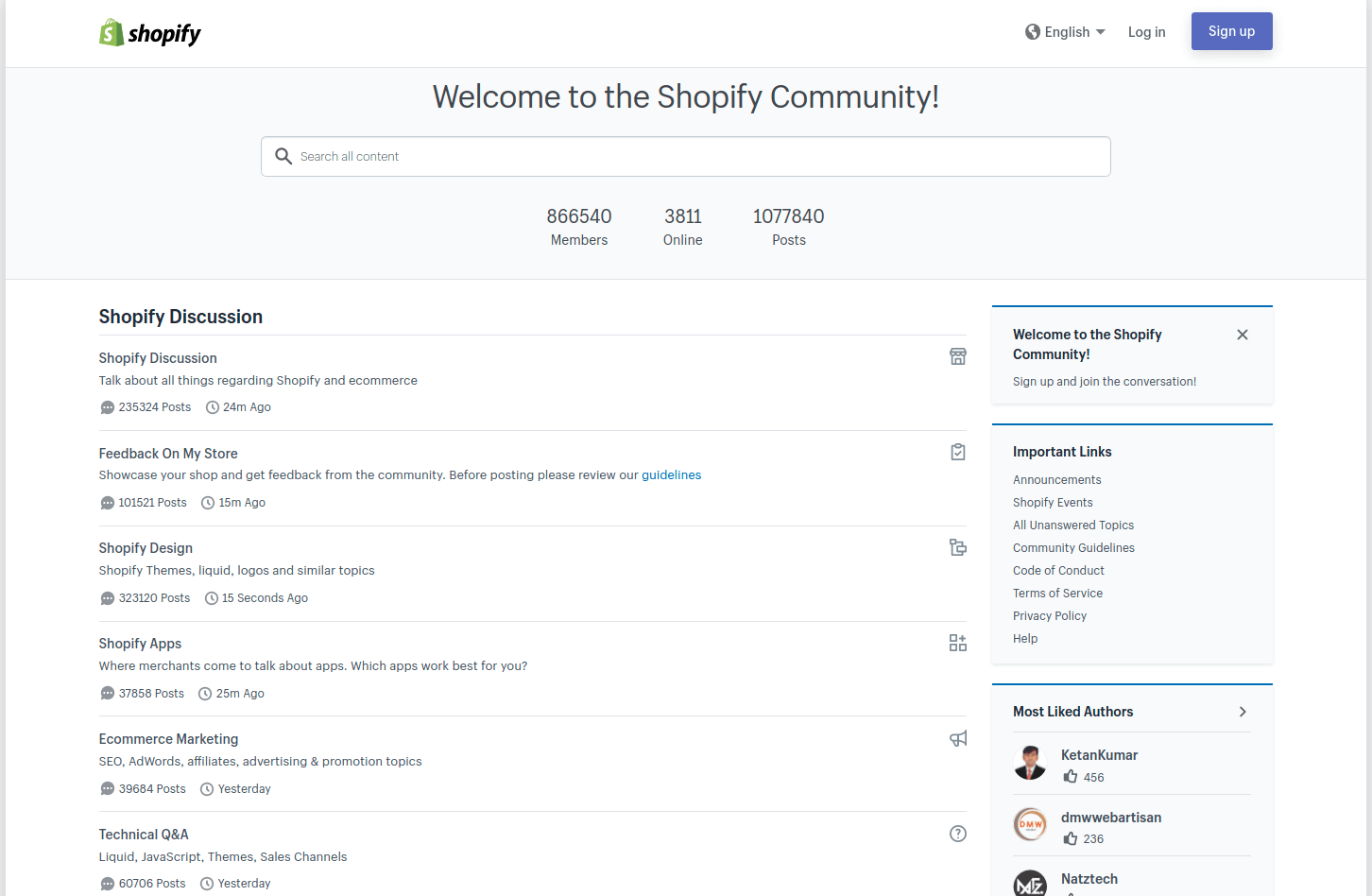 You can search your query easily with the search box. Either you can take a tour of the existing discussion topics based on the categories (Shopify Discussion, Feedback On My Store, Shopify Design, Shopify Apps, E-commerce Marketing, etc.) available in the Shopify Community.
If you don't find your required query in the existing discussions, you can raise your question and ask for help from the community members.
To get started with asking for help in Shopify Community, follow these steps:
Step 1: Log in with your Shopify account credentials.
Step 2: Select the discussion category based on your query. For example, if you need help with store designing or themes then you should go for "Shopify Design". If you need suggestions for Shopify apps or plugins, you can choose "Shopify Apps".
You can also ask for reviews of your Shopify store at "Feedback On My Store".
Step 3: Click on the Ask a Question button.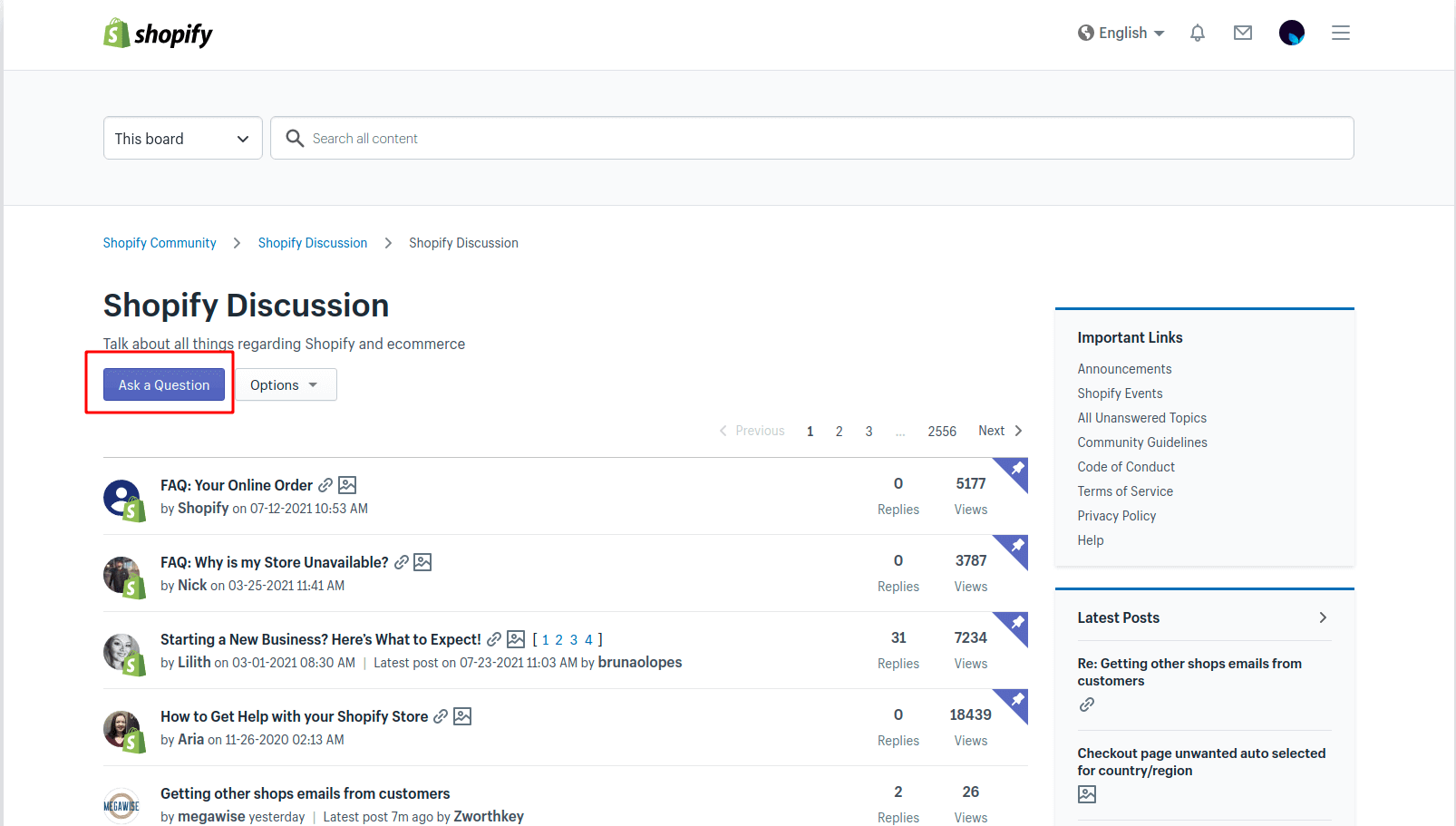 Step 4: Add an appropriate Subject to your question. Explain your issue or what you are looking for in the Body. You can use formatting tools like attaching screenshots or adding links to describe it better.
Step 5: Next, you need to add the labels to your post based on your topic. Also, you can pick the labels from the given options below.

Step 6: Once you are done with the body, you can preview the post using the Preview link. If everything looks good, hit the Post button.
Note: Once you've posted any question, you cannot delete the post. Therefore, you should check it twice before you make it live.
There are lots of members in the Shopify Community who would love to help you get the best solutions with their answers or replies. Whenever anybody replies to your post, you will get an email notification, if you have selected the Email me when someone replies checkbox.
When you think you got the correct answer to your question you shall mark it as the solution. For that, Go to the post > Answer > Accept as Solution.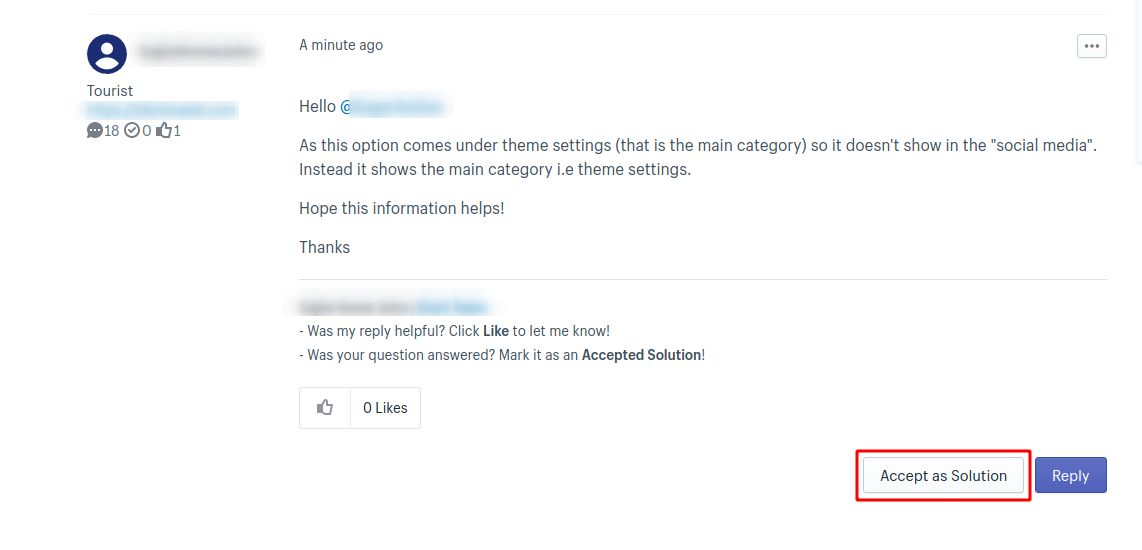 Reddit Communities
Reddit is one of the world's best online platforms for everyone. Why is Reddit so popular? It's because Reddit offers exceptional information and helpful content in the subreddits which are freely available for all.
All you have to do is register with Reddit and subscribe to the subreddits of your interests. That's it, you get access to the incredible information in your feed.
r/shopify
The Shopify subreddit is the place where you get day-to-day updates and hacks or tricks to improve your Shopify Store and make better sales. This Reddit community is full of Shopify experts who frequently share their ideas and experiences with the subreddit members.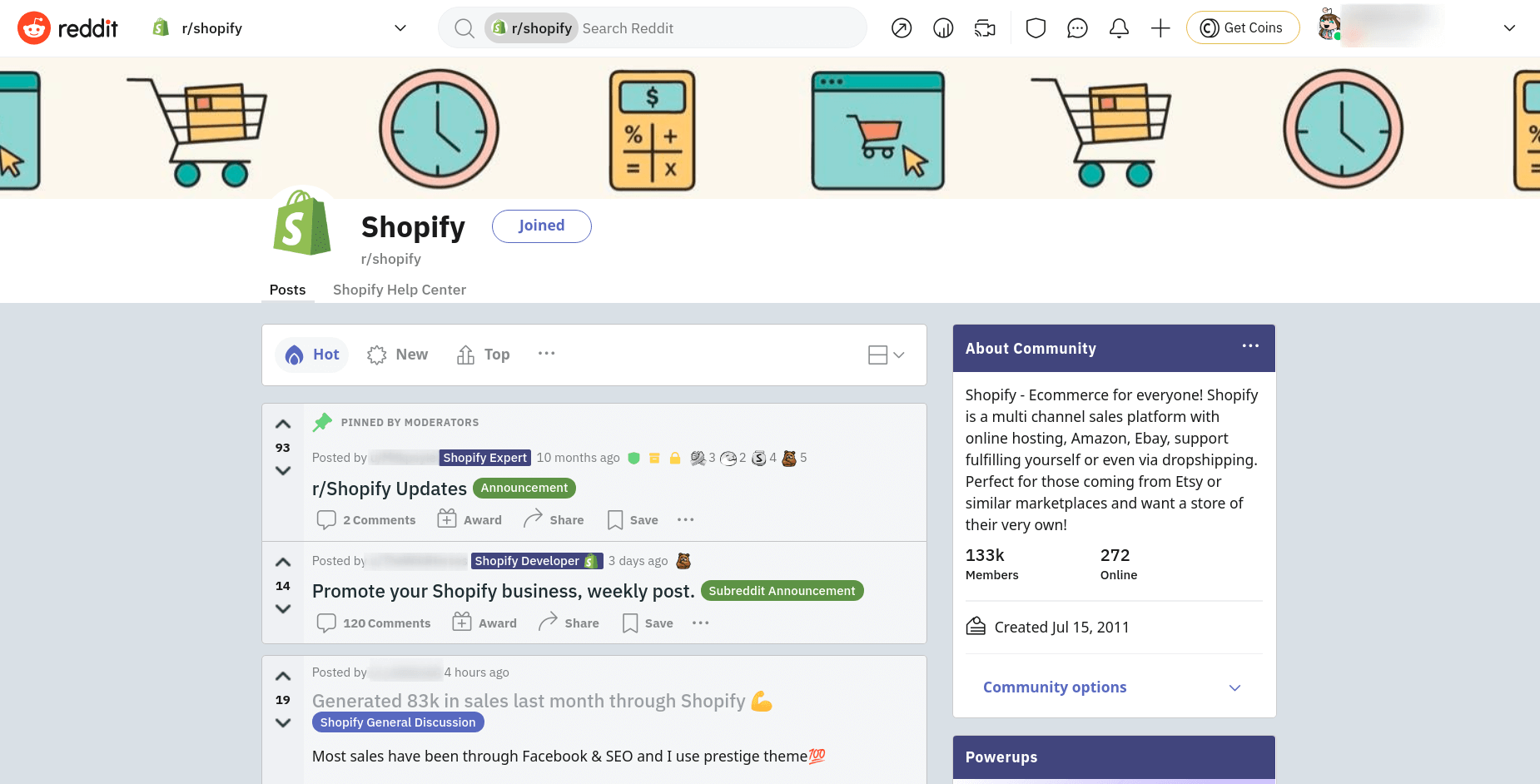 Other Best Subreddits
The other best subreddits you should follow to get help with your online store are:
Facebook Groups
As you all know, Facebook is one of the best social networking platforms, where we can connect with anyone socially. And more importantly, it provides a way to connect with people with the same interests.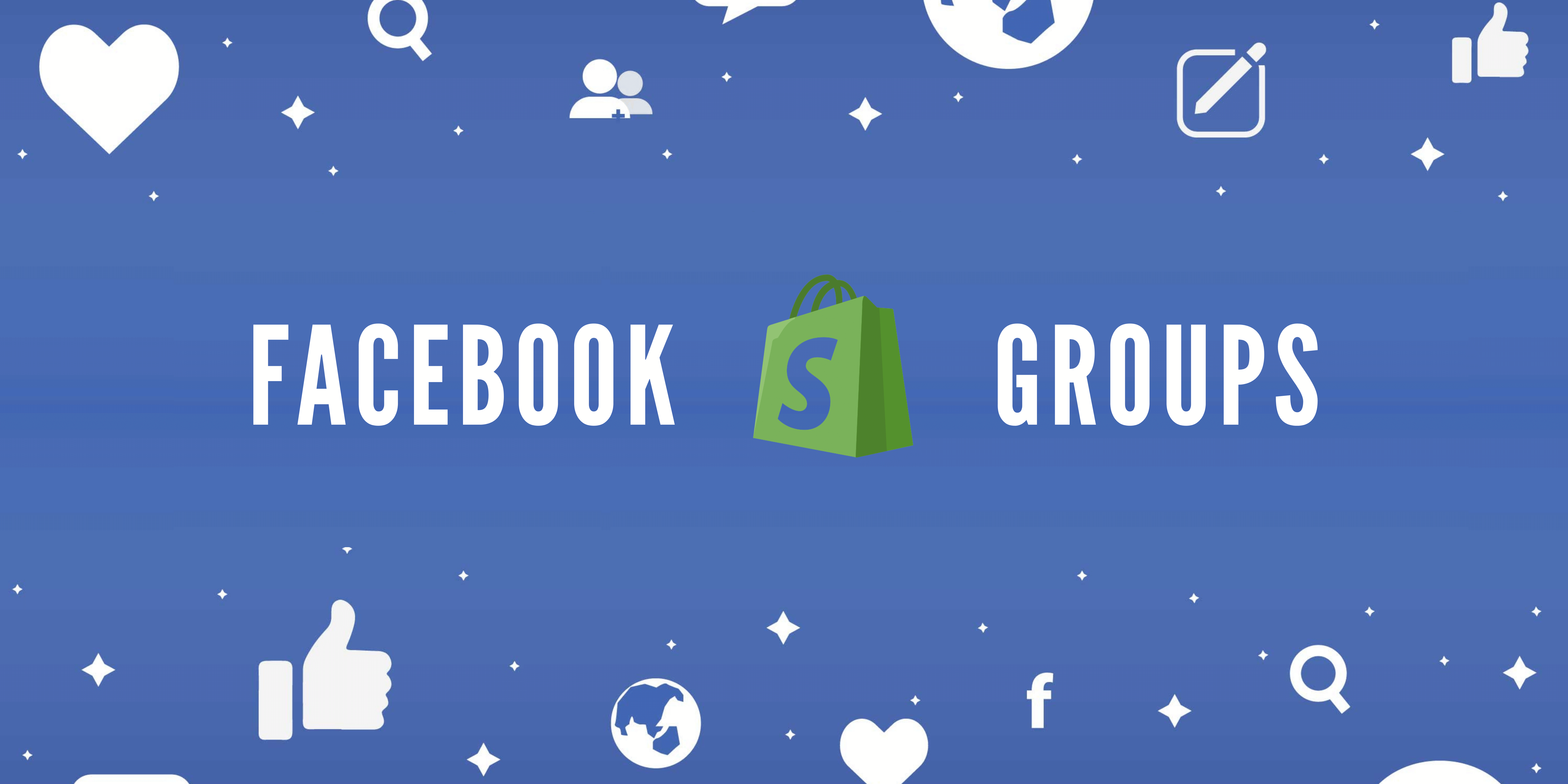 The best Facebook group you can join to get help with your Shopify store are as follows:
Shopify Entrepreneurs
Shopify Entrepreneurs is a free Shopify merchant community managed by HeyCarson – a leading Shopify expert team. This is a group of Shopify store owners, store managers, App and theme developers, expert service providers, and Shopify team members that offer a great way to address your questions and queries.
This group brings together the Shopify businesses so you can talk about E-commerce topics and help each other be successful.
Shopify Expert
As the name suggests, this Facebook group helps you meet lots of Shopify experts solving your issues related to your Shopify store. If you want to promote your store or your products, you can contact the group admin or moderator.
Selling On Shopify
Selling On Shopify is a group where the members share their case studies, and success stories, and also engage the group by asking questions, and giving advice. The discussions in this group will offer you guidance on how to best use your Shopify store to sell locally or internationally.
Quora
Quora means questions and answers. It provides a platform where you can ask anything about anything. As a Shopify store owner, you can easily find answers to your doubts over there.
All you have to do is type your question and post it. That's it. You will shortly receive the answers to your questions.
The Shopify spaces on Quora are the best places where you find Shopify related information. For that, you have to follow those spaces or topics.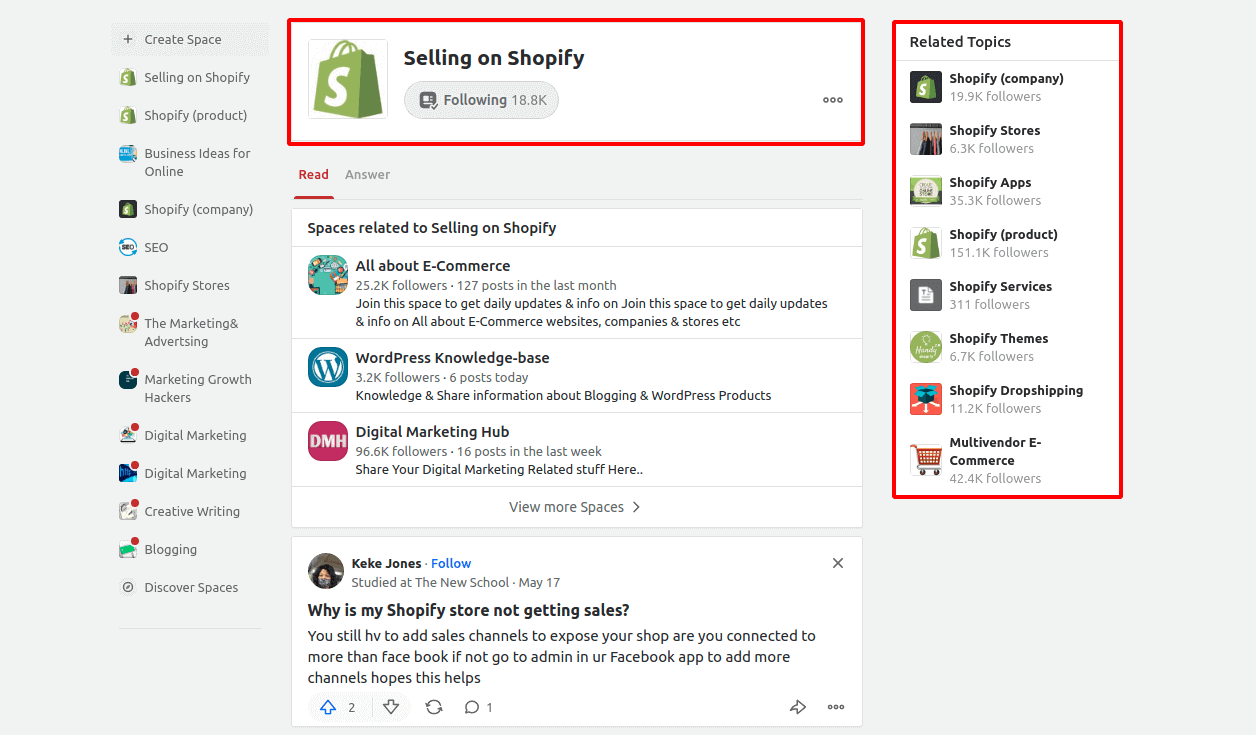 There are some topics and spaces that you need to follow like:
Bonus Tip: Twitter Shopify Support
If you are on Twitter, then Shopify offers a dedicated place called Shopify Support for the Shopify merchants who are seeking help for their Shopify businesses.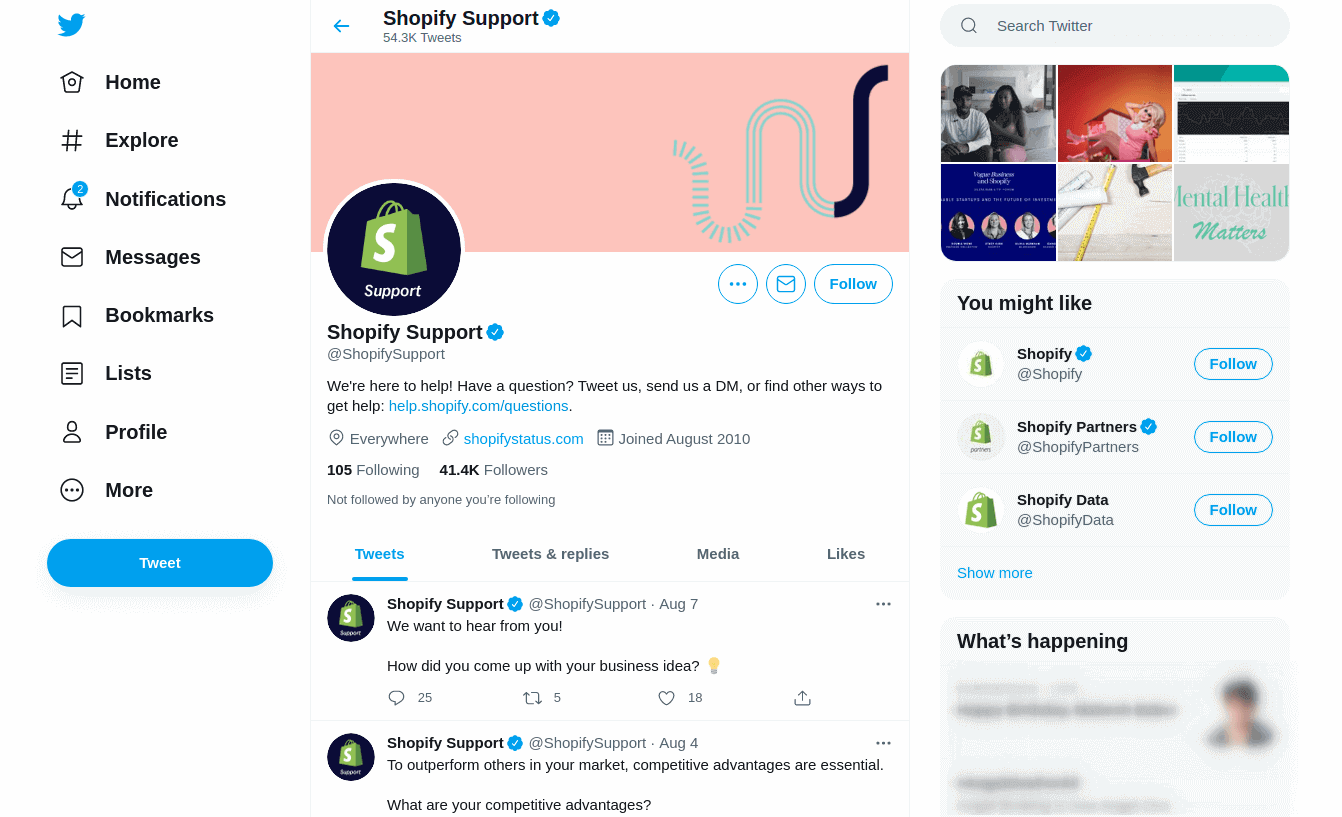 So, this guide ends here. Hope you got what next to do whenever you face any issue with your Shopify store. More in-depth information can be found in our blog area.