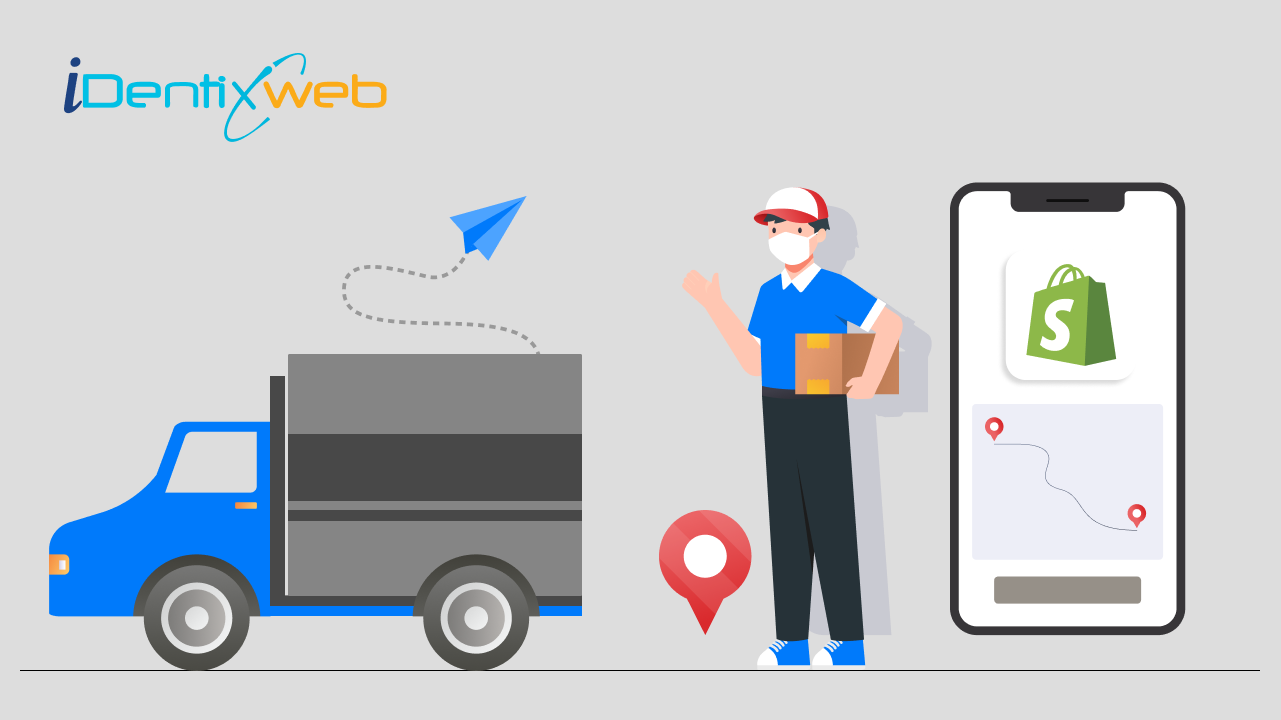 As an online store owner, providing efficient and flexible order delivery and shipping options is crucial to meet the unique needs of your customers. One of the key factors that can make or break this experience is how you handle Shopify local delivery and shipping options. In today's fast-paced world, customers are seeking faster and more personalized shipping solutions. They crave the ability to receive their orders quickly and conveniently, especially from local businesses. This is where setting up local delivery and special shipping rates in your Shopify store comes
Embracing local delivery not only boosts customer satisfaction but also allows you to establish a strong connection with your community, positioning your store as a reliable and customer-centric choice. Additionally, offering special Shopify shipping rates can help you target different customer segments, incentivize larger orders, and increase customer loyalty.
Whether you want to offer local delivery or provide special shipping rates, this blog will explain you. In this blog, we will take you through the steps of adding local delivery and shipping rates to optimize your customer's shopping experience. Let's dive in and discover how to offer your customers a seamless buying experience.
How to Set up Local Delivery on Shopify
As you know, in Shopify you can local delivery options but what if you want to give customers the option of selecting their own convenient delivery date and time. Now you may be thinking it may require lot of customization with coding. No, there is no need of coding as there is an excellent Shopify app called Stellar Delivery Date & Pickup for you. Yes, with this app you can decide when and for what locations you want to provide order delivery. So, let's see how to setup it.
Step 1: Install Stellar Delivery Date & Pickup in your Shopify store and enable the app using the Enable button as shown below.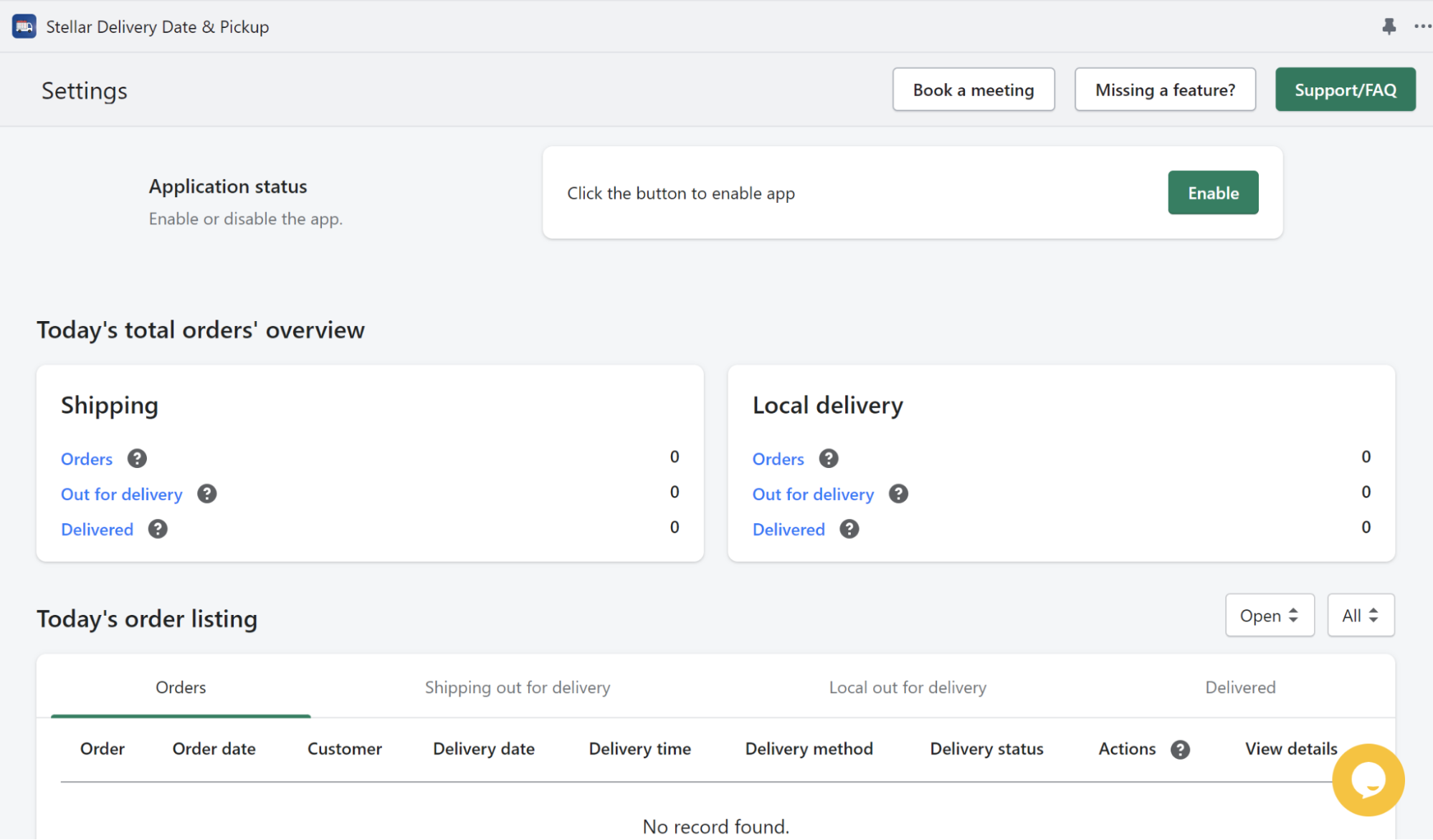 Step 2: Click on add-ons and upgrade Store Pickup & Local Delivery.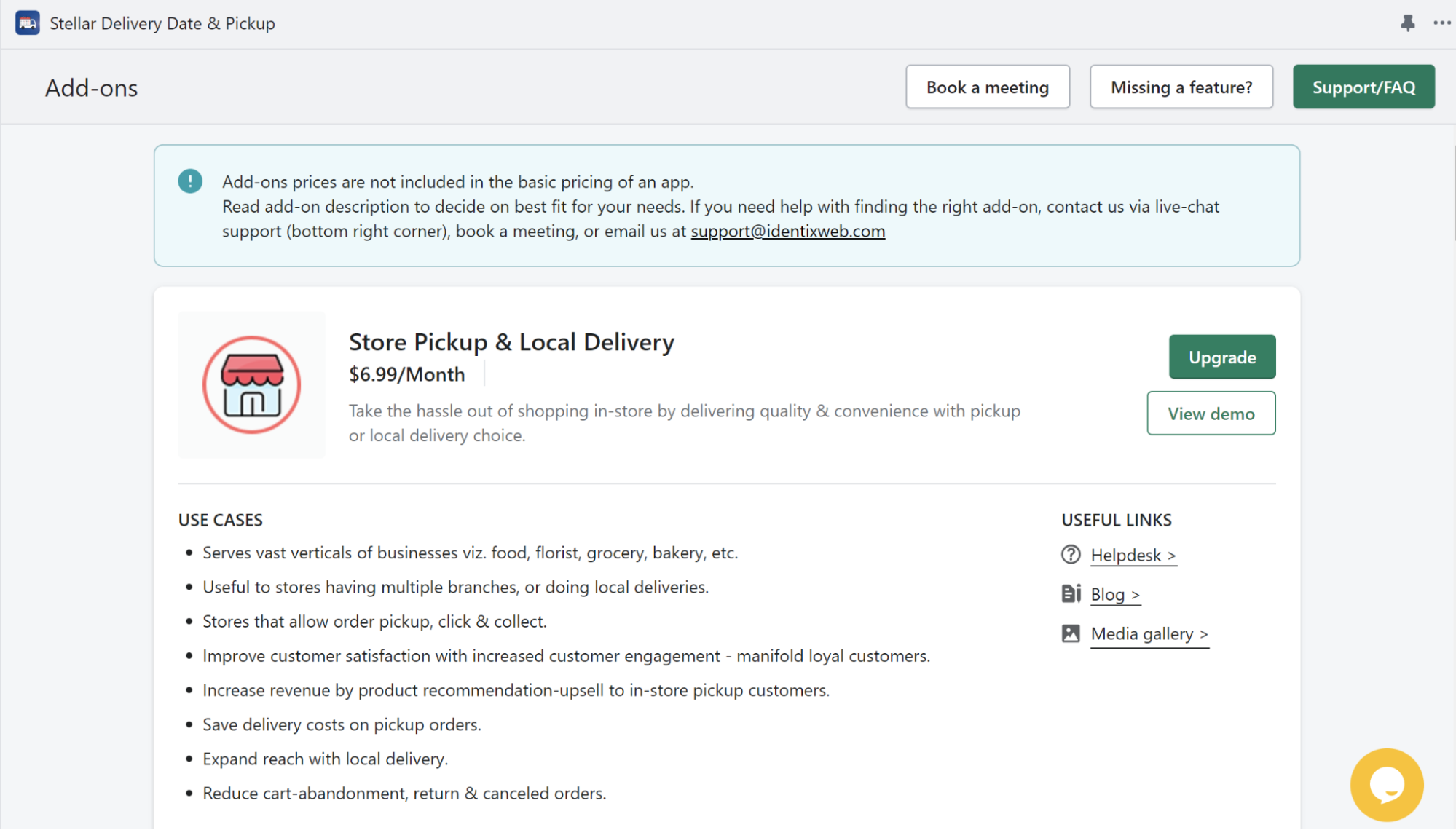 Step 3: Now go to Settings and click on Locations.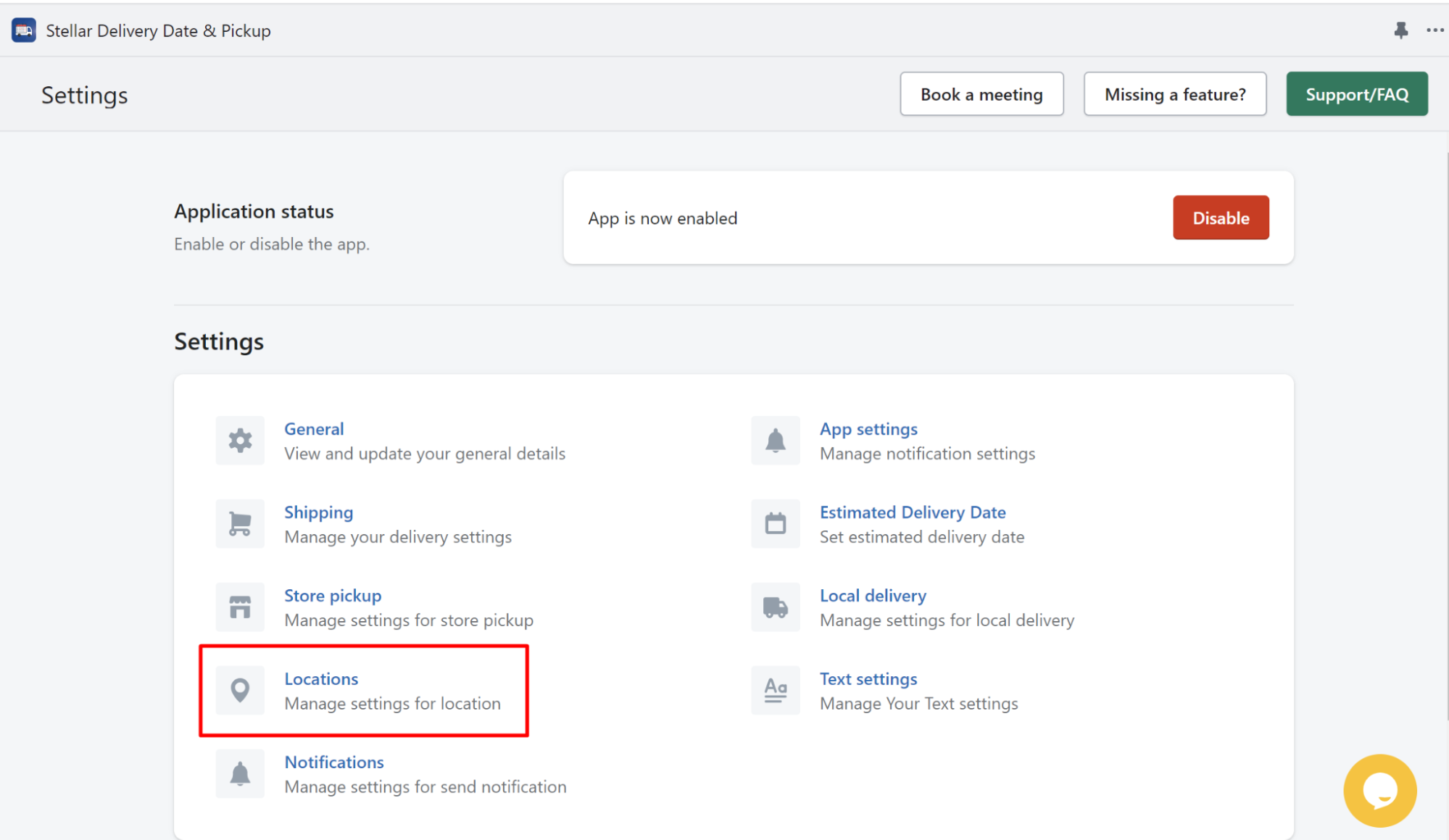 Step 4: Now in this page, by default your store's address will be displayed here. If you want to add other delivery locations, then you can add them by clicking on Add Location button.
Step 5: After adding the location, enable the eye-icon to enable local delivery, and click on the edit icon.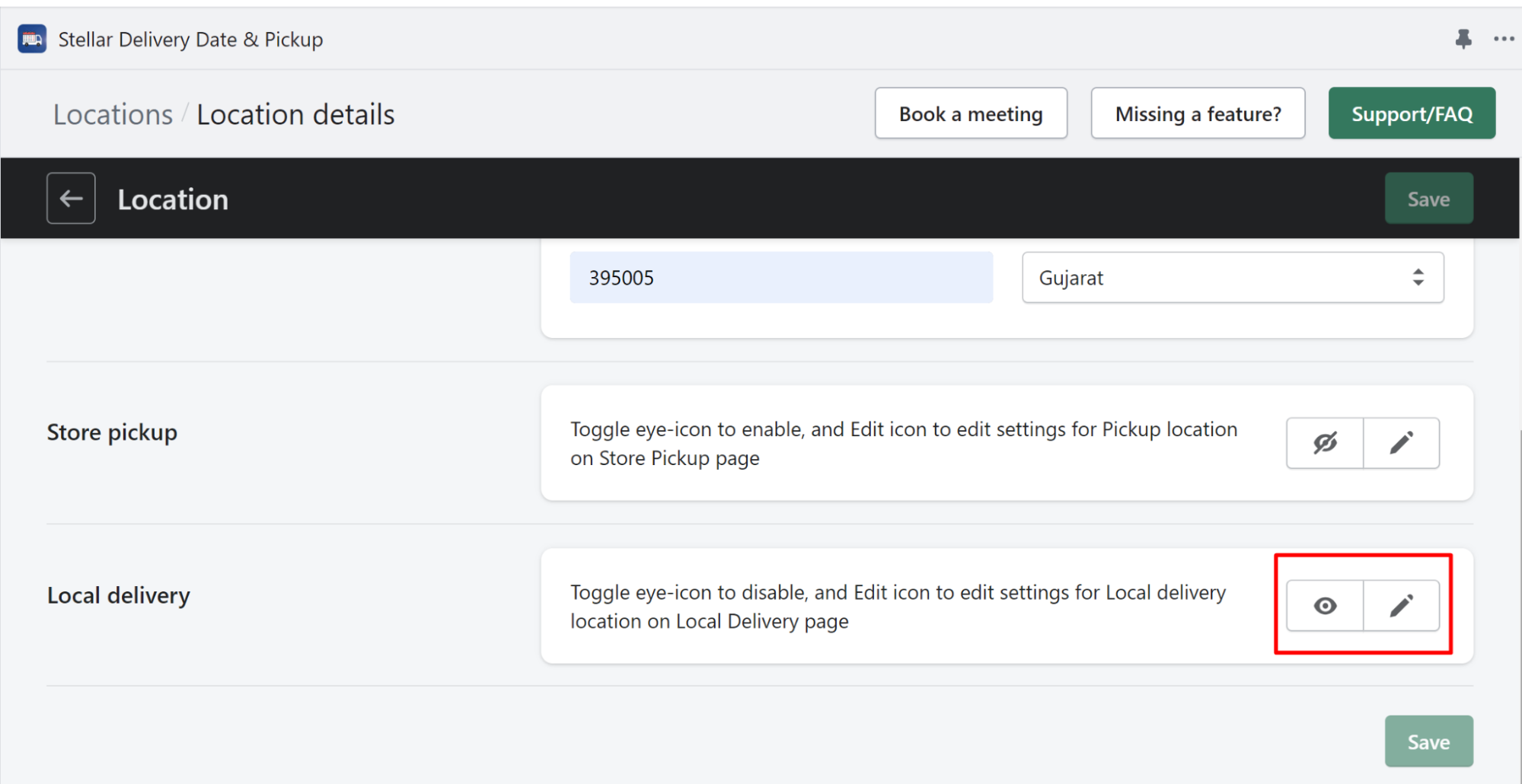 Step 6: Enable the local delivery status and date picker status. If you don't enable this then the date picker for local delivery will not be shown in the frontend of your store.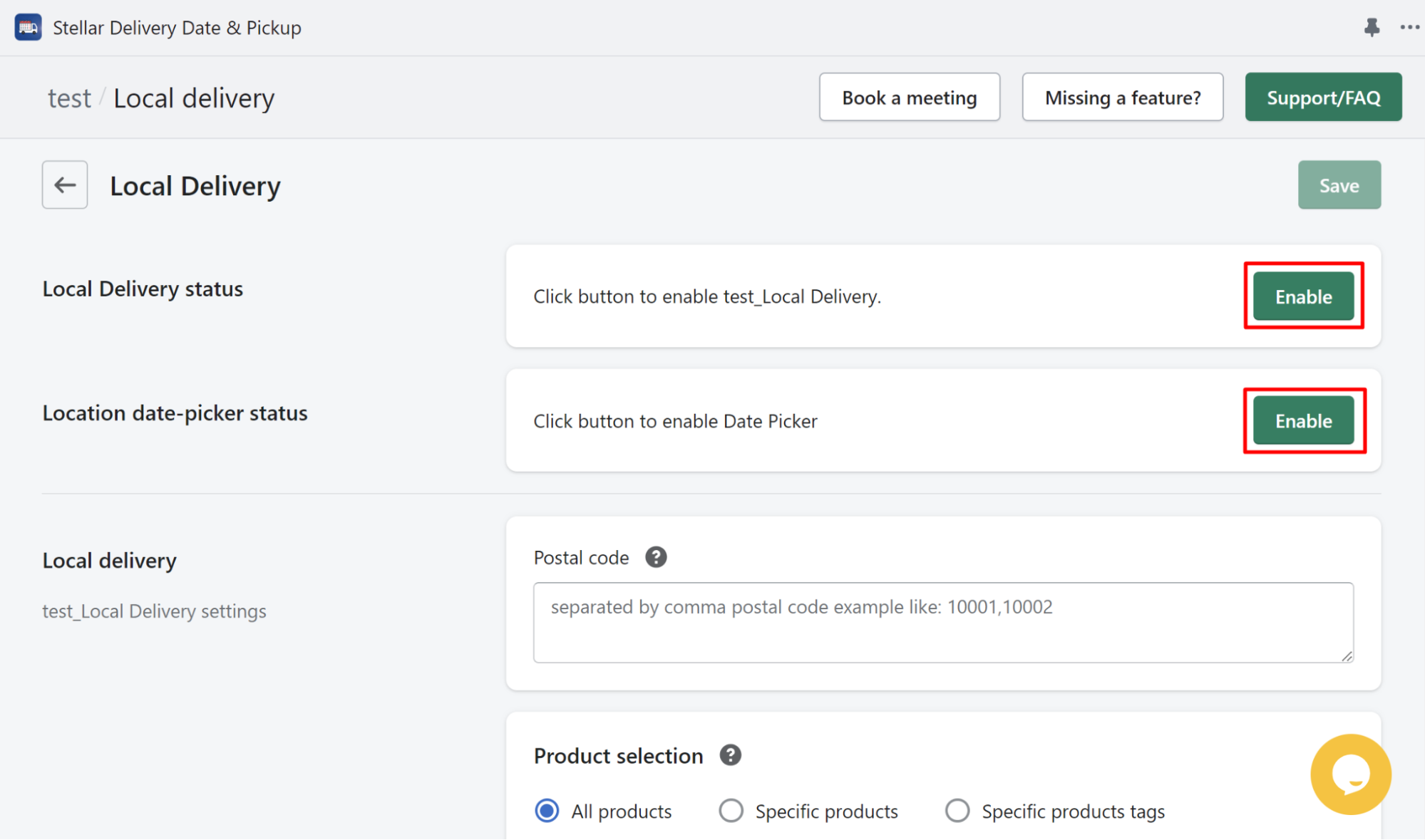 Step 7: Add the postal codes where you want to provide order delivery.
Step 8: You can either provide local delivery for all products or specific products.
Step 9: Then you can add the date and time settings.
Step 10: Click the Save button.
How to Add Special Shipping Rates in Shopify Store
Now let's see how to add shipping rates using this app.
Step 1: Click on add-ons and upgrade Shipping Price add-on.
Step 2: Go to Settings and click on Shipping price.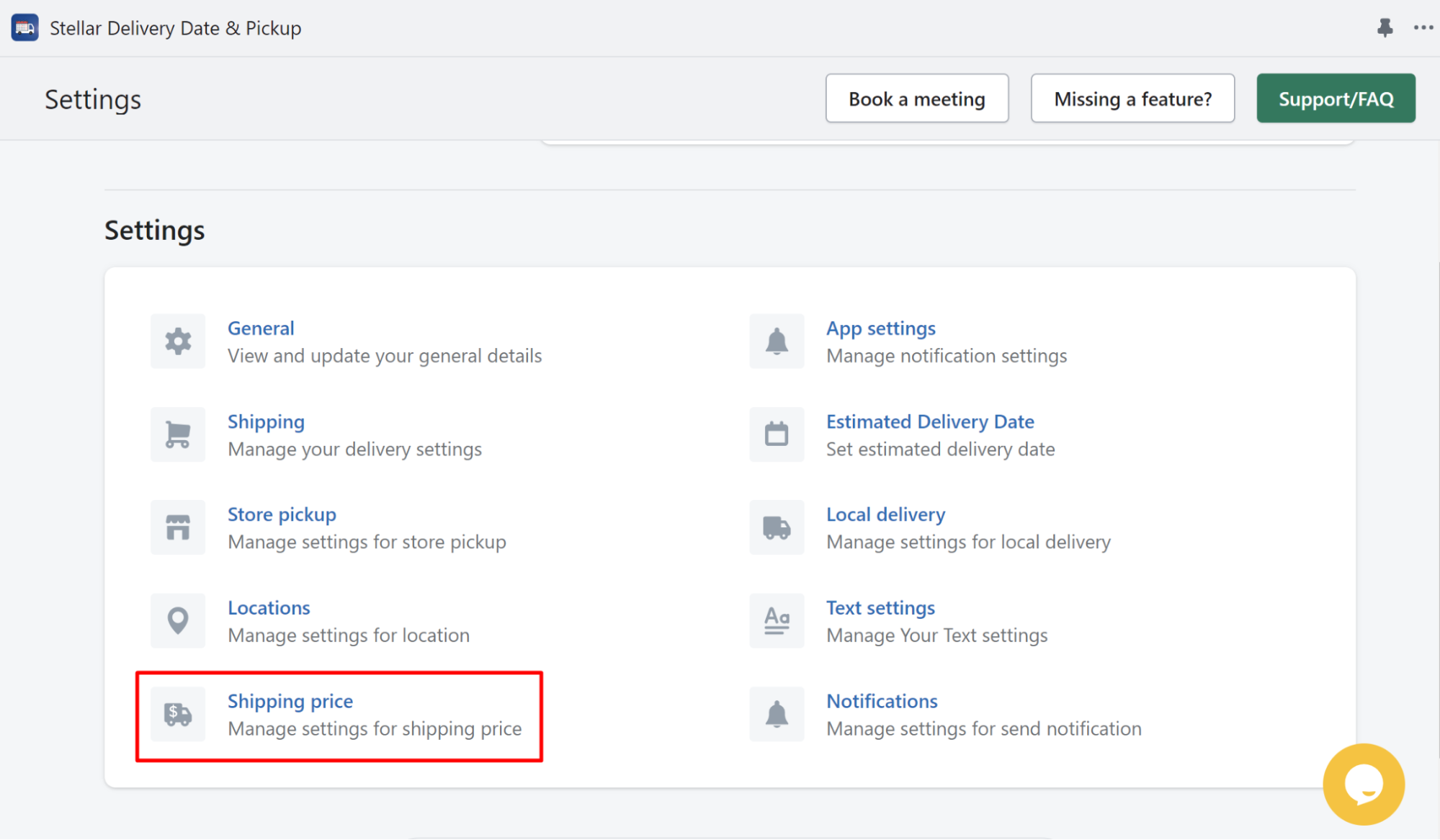 Step 3: Enable the shipping price status and enable the local delivery method toggle button.
Step 4: You can add different price day-wise for both shipping and local delivery using the below options.
The best thing about this add-on is that you can add shipping price based on conditions like cart value or delivery day basis.
Conclusion
Congratulations! You've successfully navigated the world of local delivery and special shipping rates in Shopify, and you're now equipped with powerful tools to enhance your customers' shopping experience. By tailoring your shipping options to match your customers' needs, you'll improve conversion rates and foster brand loyalty. By implementing these shipping options, you've taken a significant step towards building a loyal customer base and increasing customer satisfaction.
FAQs
1. What is local delivery in Shopify?
Local delivery in Shopify refers to the option of delivering orders directly to customers within a specific geographic area or region, typically limited to a certain radius around your physical store or warehouse.
2. Why should I offer local delivery in my Shopify store?
Offering local delivery can significantly improve the customer experience for those located nearby, as it provides quicker delivery times and a more personalized touch.
3. Can I offer free local delivery as a promotion?
Absolutely! Offering free local delivery as a limited-time promotion can be a great way to incentivize local customers to make a purchase.
4. Are there any apps or integrations that can enhance local delivery in Shopify?
Yes, there are several apps available on the Shopify App Store that can enhance the local delivery experience but the best one is Stellar Delivery Date & Pickup app.