Nowadays the problem of Shopping Cart Abandonment has become a perennial E-commerce problem. Even though you may have optimized site or store on Shopify but still customers will not complete the whole shopping purchase. As most of the E-commerce stores are built on Shopify it strives to remove the technical, operational and financial problems with the entrepreneurs.
Many shoppers come to the website, view products, read the description, compare prices and leave on the spot without performing any action or without completing the purchasing process. It is not necessary that every customer comes with the same intention of shopping only. Some come just to visit the store, view the rates and then leave. It is in our hands to influence the customer's heart to make a purchase. Abandoned Shopping Cart kills the profitability of every business.
Here are some of the points which will help to reduce online shopping cart abandonment
Notify customers about their abandoned carts
One of the best ways to bring back the customer who left an online store without shopping anything is to notify through a reminder letter. To do this first of all you need to be active and send convincing newsletters for the customers at the proper time with exciting offers. If you want to do it perfectly then you can use specialized E-mail marketing tools that will automatically deliver your newsletters. Use amazing discounts to attract new customers to your website and complete the shopping process without leaving the cart abandoned.
Display the availability of products to customers
For a buyer, the most disappointing part is nothing but when he/she searches for a product eagerly and finding that the particular product is not in stock or not available. You need to mention this on your site. Just simply add "Currently out of stock". See this message will be useful. Also, you can invite them to receive an email notification when the product will be in stock. Generate a sense of urgency from the buyer when there is a shortage of stock or when goods come to an end. Usually, all leading E-commerce brands use this method to trigger mass sales during the festival period.
Provide different payment options
All have different preferences when it comes in using a payment option to purchase products online. They look at those options to pay for their selected products or services. So let them choose their preferred payment options through VISA, MasterCard, American Express, PayPal, COD, mobile payment apps, etc. To work it exactly conduct a survey among customers to find out which payment options do they like to see on your site and correct it accordingly.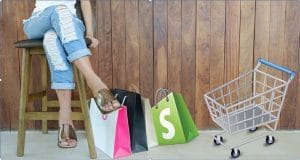 Provide customer support
Customers can face problems at any stage of purchasing products. The quicker you respond to their queries and provide solutions, the fewer customers will leave your website and solve the issue of cart abandonment. Add the Chatbot system on your website. This will help customers to receive immediate responses and make transactions quickly.
Concentrate on Mobile-friendly customers
As nowadays the use of mobile is increasing mobile users are more in number to purchase products. To display your website in top search results optimize your online store. Make sure that users are able to shop online using mobile devices without facing any issue. Check the content length, image size, CTA, buttons, icons pages, and sub-pages. Make sure that it appears well on mobile devices so that shoppers can easily complete the transactions quickly.