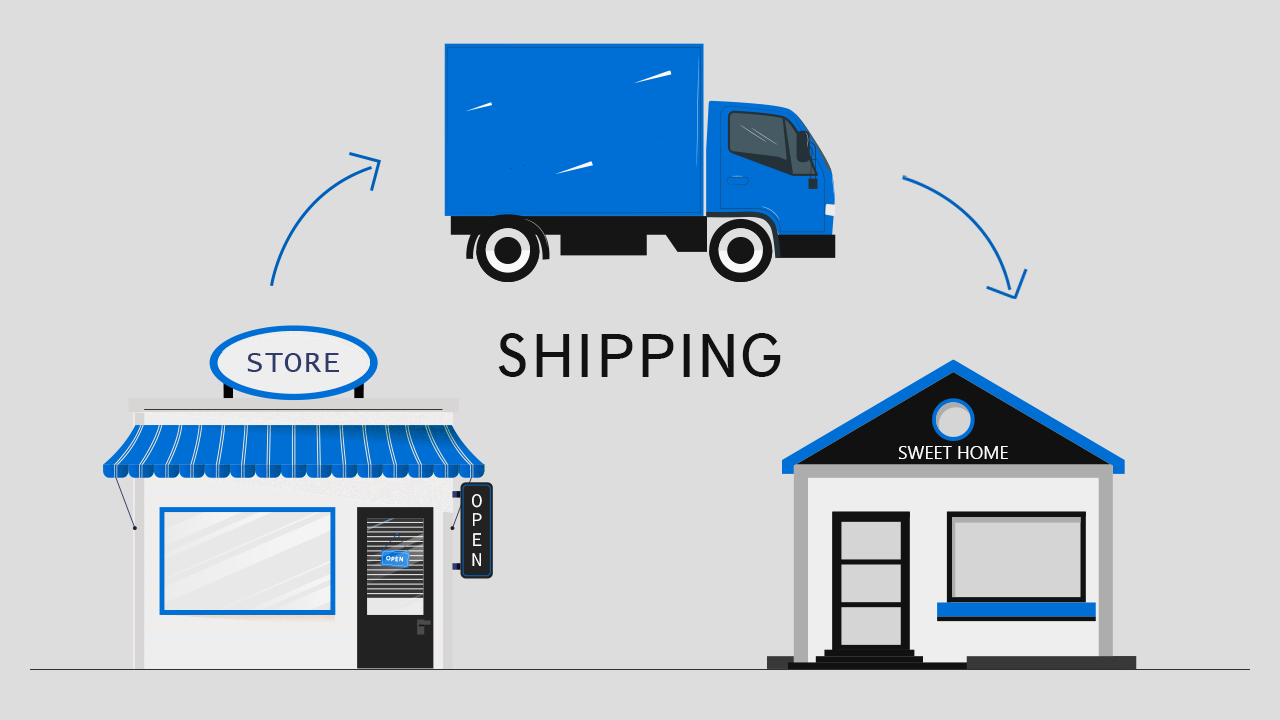 "Shipping is complicated" for many of us I know. And for the most occupied merchants, it won't be easy to thoroughly check each app and get the best Shopify apps for shipping for their eCommerce needs. Are you one of them? No worries!
In this article, you will find some popular Shopify apps that can resolve your shipping needs.
Best Shopify Apps for Shipping in 2023
The following apps are taken based on their great features and problem-solving abilities according to many store owners. Therefore, you can pick the one which fits best for your store requirements.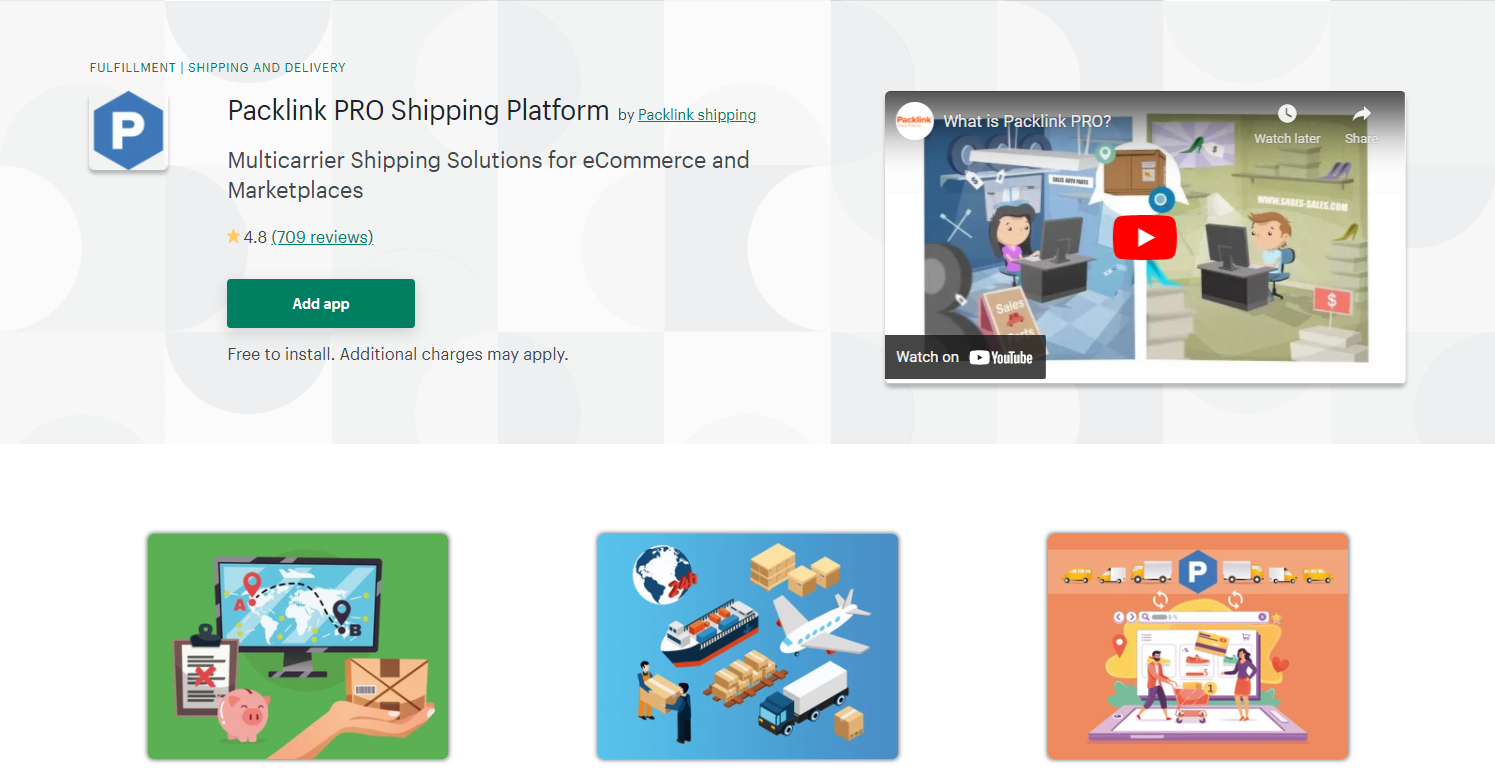 Packlink PRO helps you manage the entire shipping process of your online store effortlessly. With this Shopify shipping app, you can automate every action of your shipping process starting from importing orders, printing shipping labels, picking & packing orders, and so on.
You can offer your customers various options such as drop-off or pick-up, economy or express delivery, and many more. Packlink PRO Shipping Platform is integrated with Hermes, UPS, DPD, DHL, TNT, GLS.
Key Features
Offer shipping options from the world's best carriers.
Print shipping labels in bulk from your order overview.
Configure pricing rules for shipping.
Track all your store orders.
Schedule pickups or drop off your packages.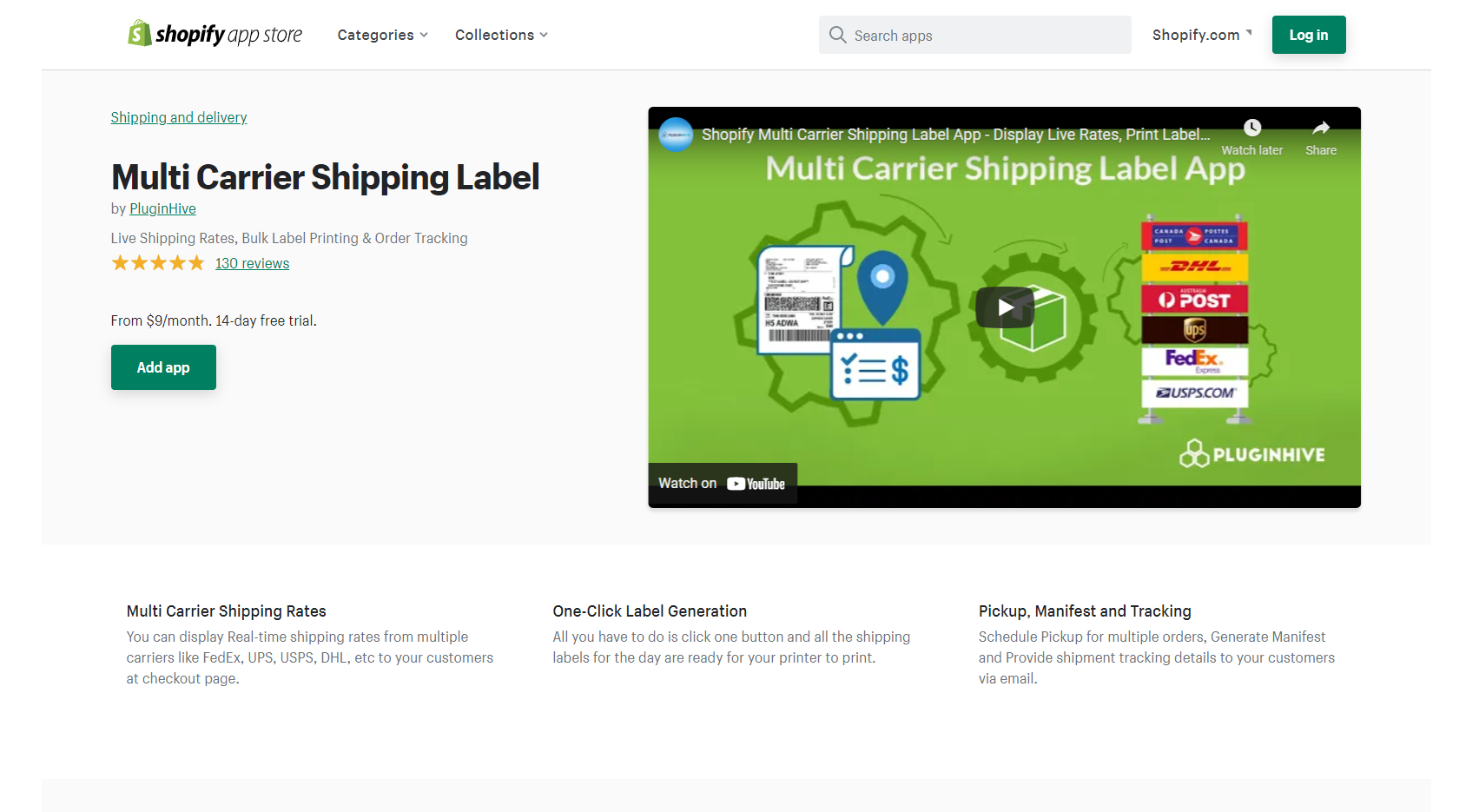 Automate the complete shipping process by integrating with multiple carriers. You can display Real-time shipping rates from multiple carriers like FedEx, UPS, USPS, DHL, etc to your customers at checkout page. All you have to do is click one button and all the shipping labels for the day are ready for your printer to print. Schedule Pickup for multiple orders, Generate Manifest and Provide shipment tracking details to your customers via email.
Key Features
Choose among various Carrier Services
Weight-Based packing for flexible packing
Box packing algorithm for flexible packing using custom boxes
Generate Return labels
Schedule Pickup for your orders in Bulk and Generate Manifest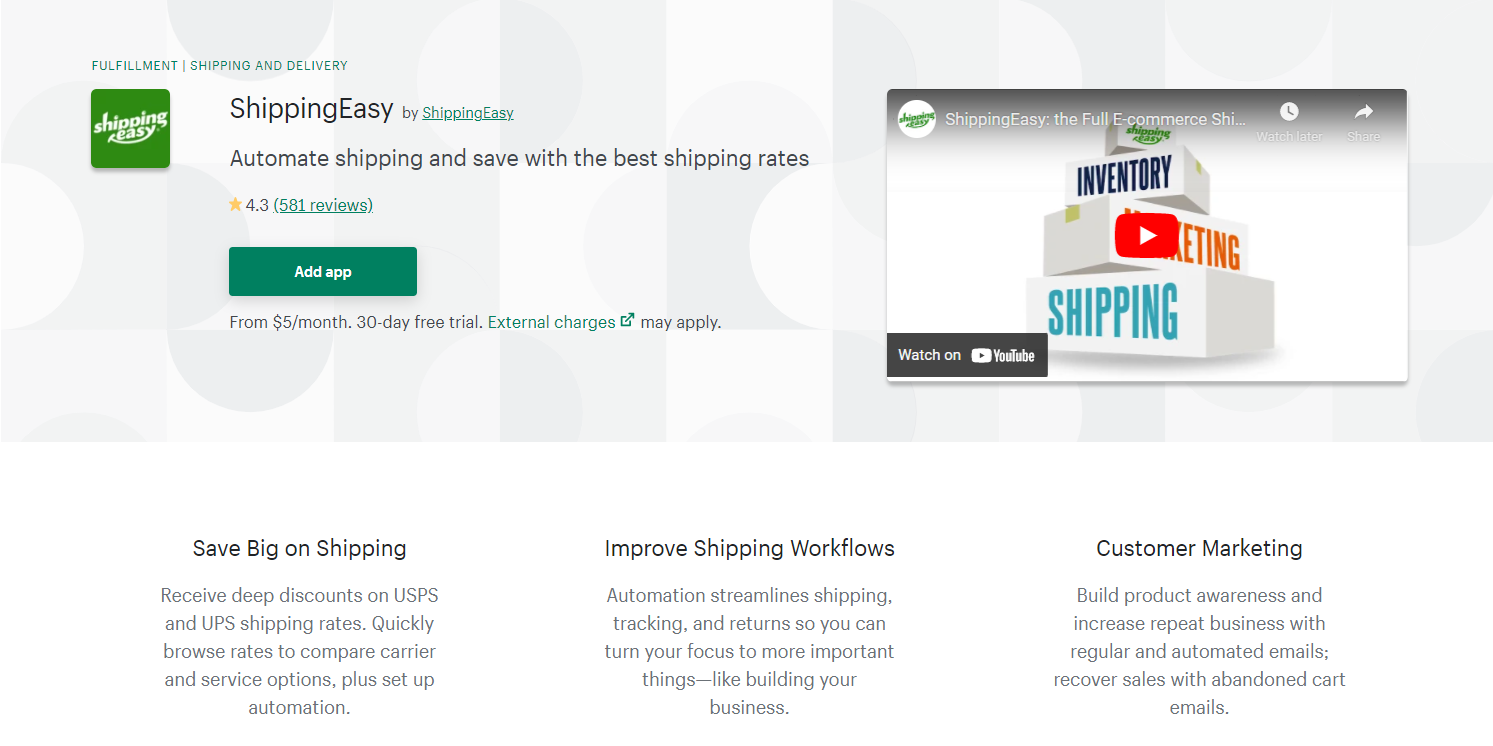 Many Shopify store owners believe ShippingEasy has made their shipping and delivery operations much easier. This app helps you improve your shipping workflows by automating the shipping, tracking, and returns so you can turn your focus to more important things supply, marketing, sales, etc.
Key Features
Sort, combine, split, re-combine orders.
Sync, manage, process, shipping labels for your Shopify orders.
Print shipping labels in batches or 1 by 1.
Automatically update order status back to Shopify.
Automate shipping with shipping rules.
Easy tracking and returns.
Send an email to your customer with a tracking number automatically.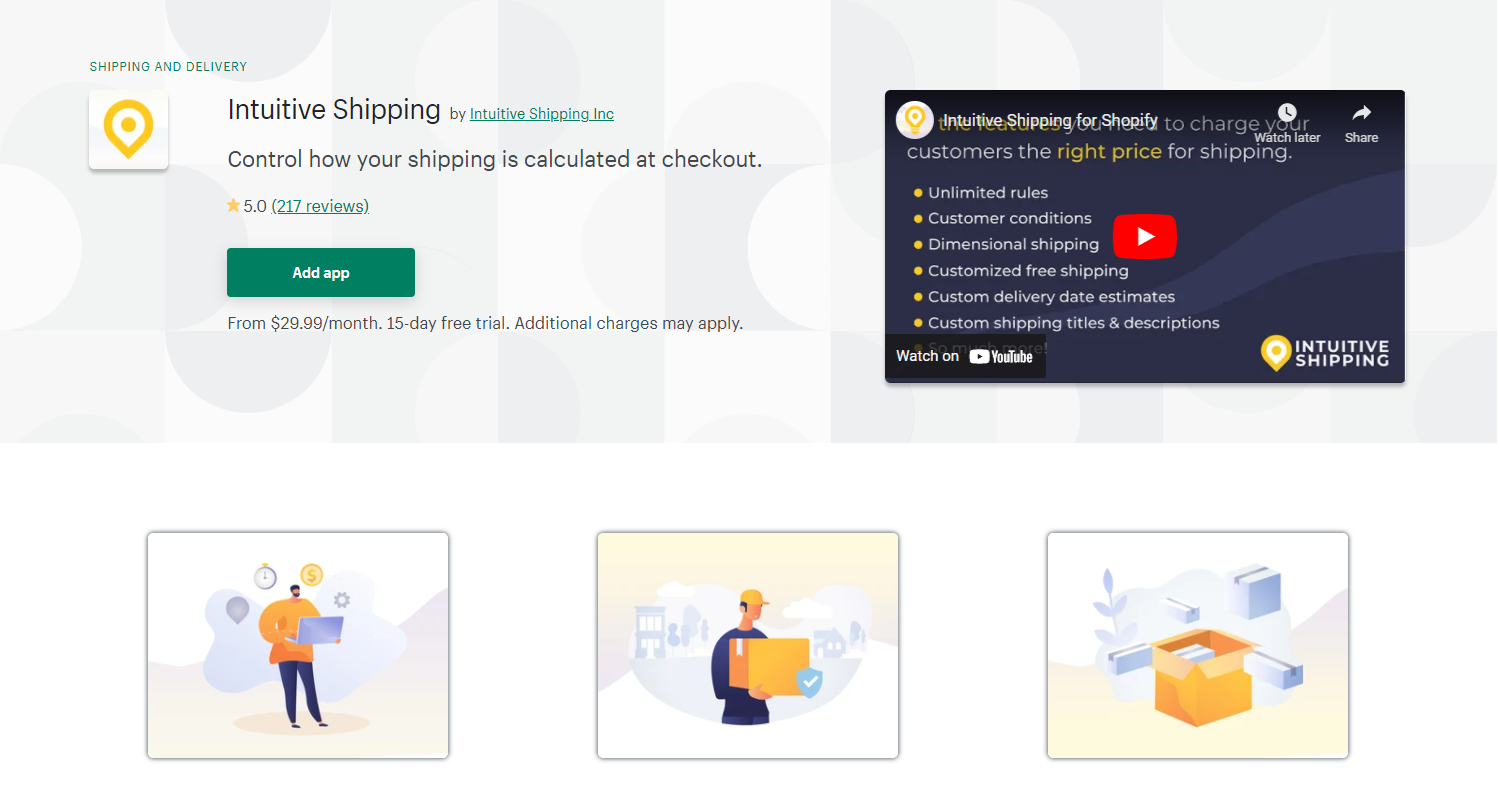 Intuitive Shipping is a Shopify app that helps you calculate shipping rates with many rules and conditions so that you can charge your customers the right price for shipping. The Intuitive Shipping app offers all tools you need to manage all the complicated shipping scenarios with multiple rate options based on different product types.
Key Features
Assign custom pricing based on product quantity, weight, Postal code, and distance.
Set multiple dimensions/weight of packaging for a product.
Manage time-sensitive deliveries with great ease.
Enable 'Free Shipping' for your special customers based on the cart value or customized product.
Add special instructions or notes to show under your shipping rates at checkout.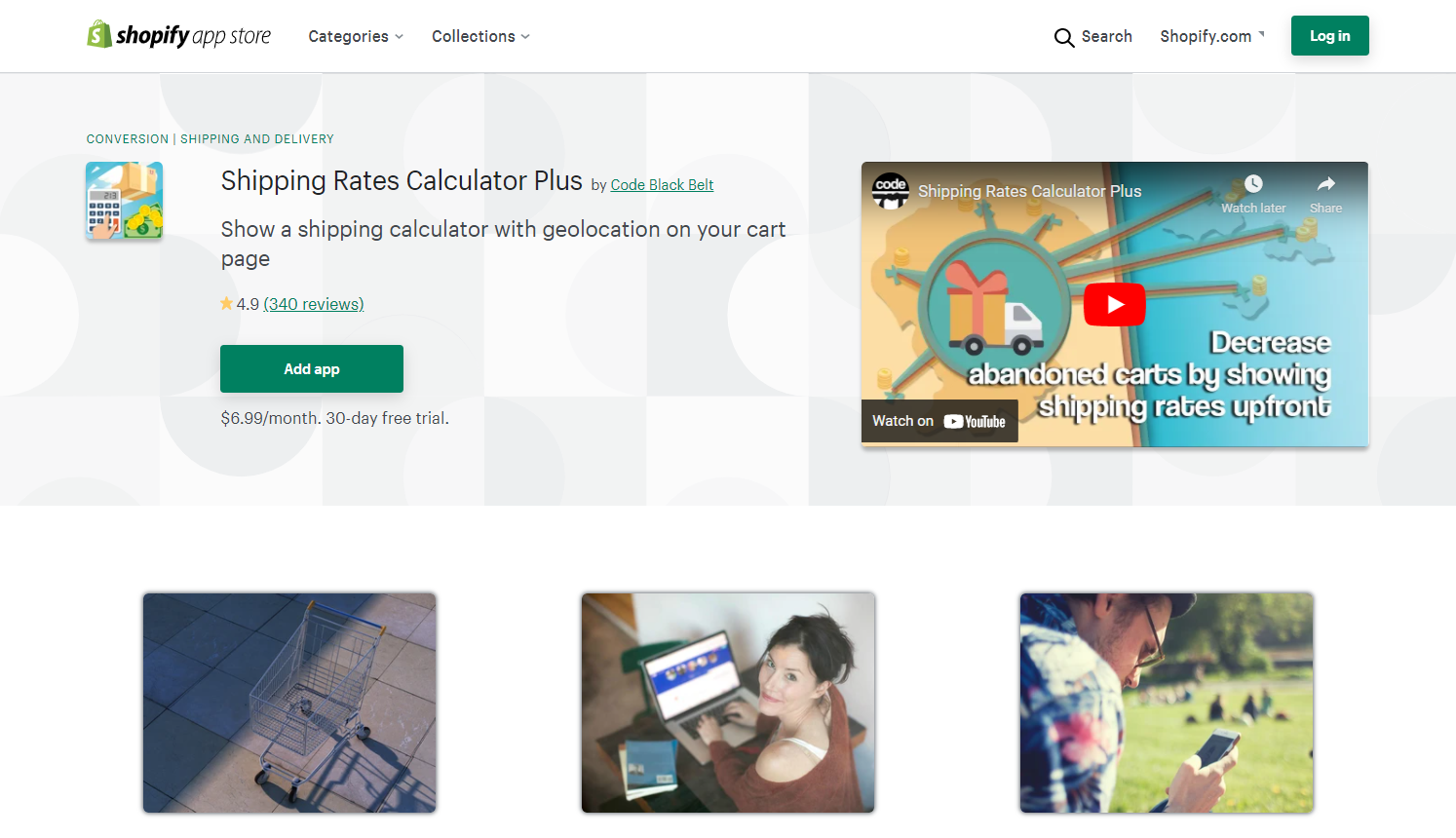 The name itself says about the functionality of this Shopify app. If you need a simple yet effective tool to display the shipping information like shipping options, carrier-calculated shipping rates, estimated delivery dates, then Shipping Rates Calculator Plus is the best fit for you.
The app auto-detects your customers' location and shows different shipping options available for that location.
Key Features
Show real-time carrier estimates and delivery dates to your customers.
Customize the layout of shipping elements to show on the shopping cart.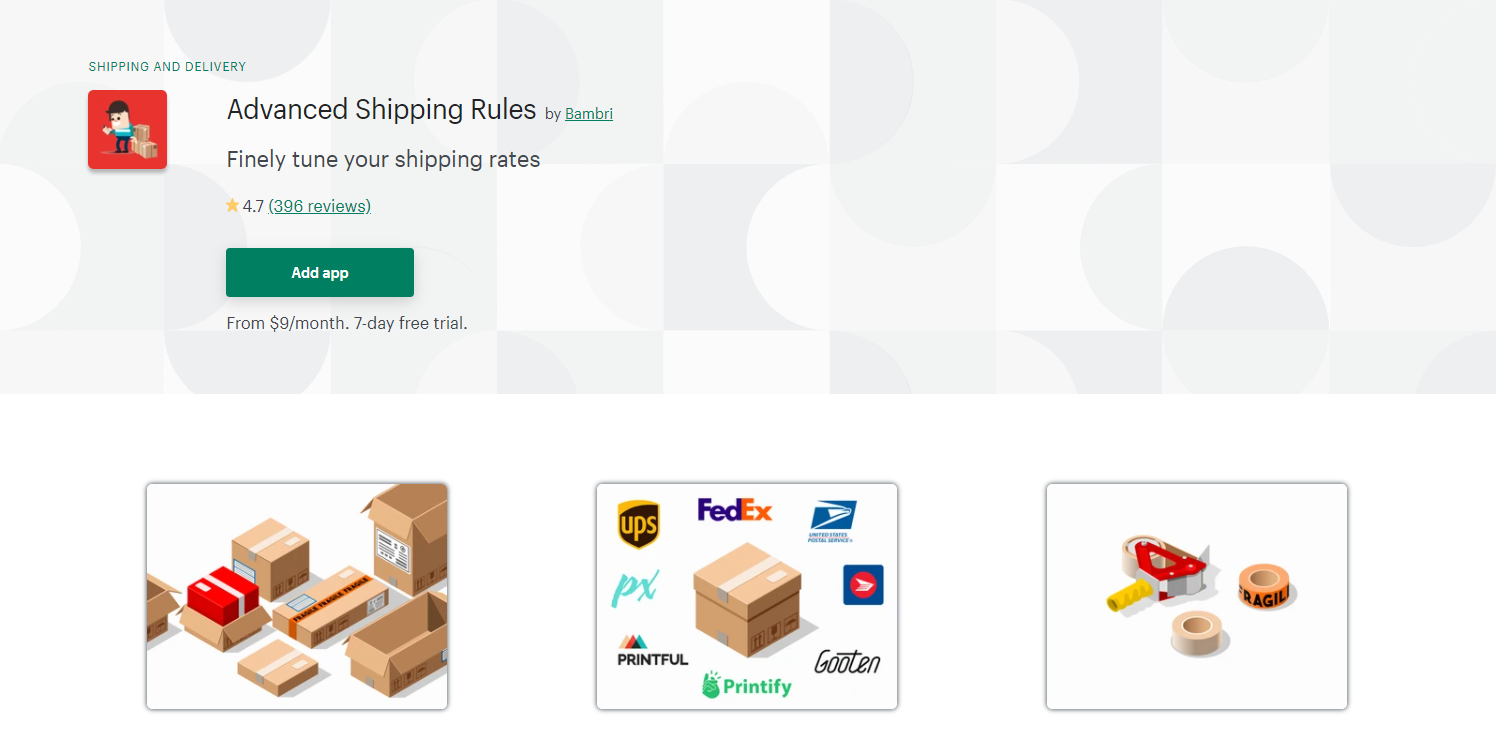 The Advanced Shipping Rules app helps you set up the fixed as well as real-time shipping rates and conditions without coding requirements. This Shopify shipping app also allows you easily manage the sub-zones based on postal codes. Using the zone restriction feature, you can prevent certain products from being ordered to certain zones.
Key Features
Adjust shipping rates using many variables and rules.
Select whether to display or hide shipping details based on different conditions.
Restrict shipping rates for different types of products.
Set local delivery rates based on city or postal code.
Customize shipping rate titles and subtitles.
Add additional options for insurance and signature.
Summary
Hope you found the best shipping app for your store to optimize your shipping workflow and improve the overall shopping experience of your customers. If yes, would you like to share which one of the listed apps is better according to you?