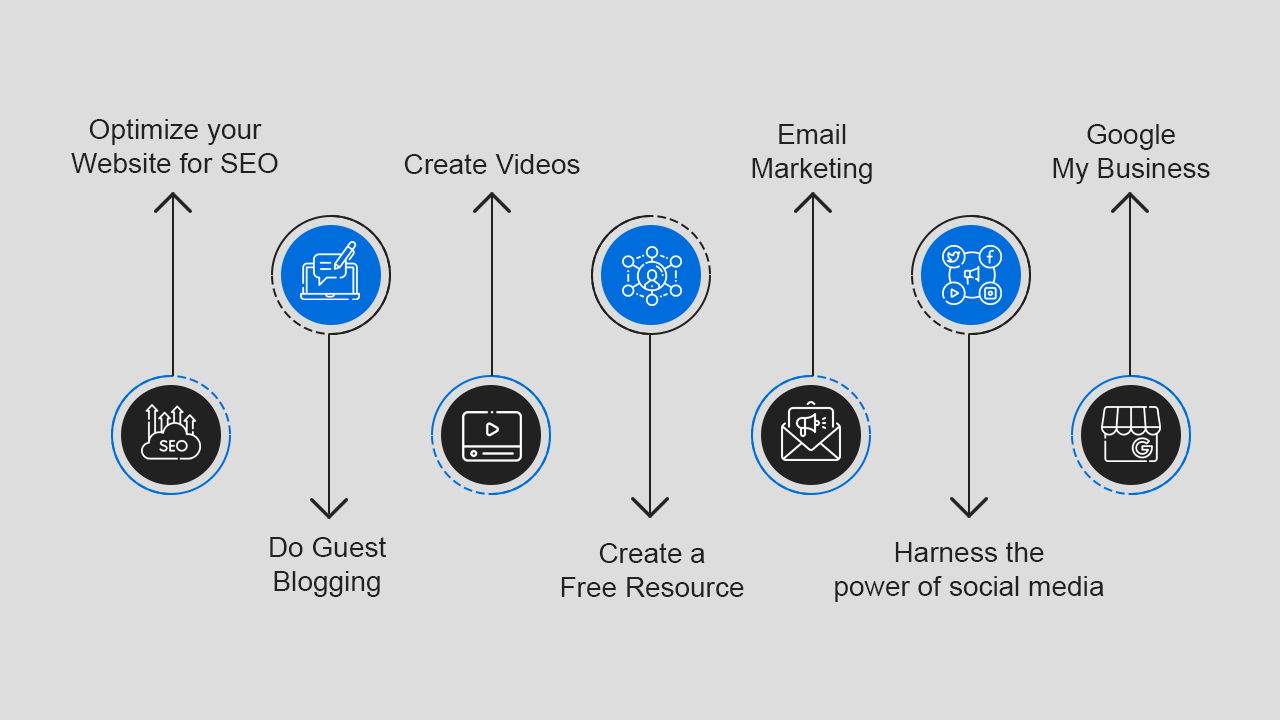 Once your site is online, you'll want to start selling. A well-designed website is useless to you if no one knows about it, which is why it's essential to think about how to promote your website.
There are many ways to promote your products, for instance, by creating hype about your upcoming products and receiving pre-orders through the WooCommerce pre-order plugin. Fortunately, there are ways to promote your website without spending money.
This article will show you how to promote your website for free effortlessly, including blogging, email marketing, and social media. Keep reading!
#1. Optimize your Website for SEO
SEO, or Search Engine Optimization, is one of the most effective ways to promote a website because it helps improve the site's ranking on Google and other search engines. Unlike paid search advertising, SEO is completely free – the competition is open to everyone, depending on the quality of the content you publish, the quality of the advertising you offer to your visitors, and the number of links you get from external sources.
You can achieve strong SEO by placing keywords and phrases on your website, adding alt text to your images, and optimizing your titles so your website can be found in search engines.
#2. Do Guest Blogging
Guest blogging is an inexpensive but excellent way to build links to your new website. With this method, you write a welcome email for a blog owner in your business (or something else related) to show off your expertise. With all the visitors' ads linking to your website at least once, you can drive traffic from an authorized source back to your new website.
Whether you are a new business or a marketing person, it can be challenging to set up a social networking site accurately on some websites. Because guest posting for other publications used to be a popular SEO activity, many websites carefully check which blogs they visit or won't accept the information.
The main thing to remember about public blogging is that it is less about SEO and more about building relationships with the publisher and your audience. If you can build a relationship with a publisher and add new content regularly, it will drive traffic to your website and help you build links in your business.
#3. Create Videos
This goes hand in hand with blog advertising to showcase your online advertising efforts. If your video has a link to your new website, you can post your videos on social media, attach them to emails, and post them on social media.
To create a profile about your business or niche, you can use free tools like Lumen5. Or you can create a unique video using a phone with a fantastic camera, microphone, and natural light with your friends or your friends who are filmmakers.
This is easy if you're worried about video slowing down your site. You can submit videos to platforms like YouTube and then upload them to your site.
#4. Create a Free Resource
The trick is to create valuable, unique content that fits well with your brand or product and then give free access to the content.
Whether a printable PDF guide or a series of YouTube guides focuses on adding value to your audience, you start to see the magic of the mouth at work.
You can find inspiration for themes manually by visiting your brand's social media posts by authors and magazines and looking at social signals: likes, retweets, comments, and more.
#5. Email Marketing
Email marketing means communicating directly with your audience through their mailboxes. It is a very effective marketing method known for its high return on investment (ROI). Even with a small contribution, you are likely to achieve significant results.
Email marketing is best for building audience loyalty. Keep your audience updated on what's happening on your website and offer unique information or particular email messages.
Email marketing is an important lead generation tool for any business. Sending rewards like coupon codes and freebies via email can help convert leads into customers.
However, before you start sending emails, you must first create an email list. It's a list of email marketing clients whose names are associated with the email addresses you send content.
To create an email list, place a form on your website that allows people to subscribe to your emails. If you built your website on WordPress, many contact form plugins like WPForms allow you to do this.
Social media isn't just a way for your high school friends to post pictures of their kids or take pictures of what they ate for lunch. It is also an effective way to promote a website as it helps businesses reach a wider audience and raise awareness.
Whether it's Facebook, Twitter, or Instagram, social media is crucial in gaining followers. It's important to note that posting content that increases the chances of your audience sharing it is free publicity for your website. And the more people click on your content, the more traffic you will get to your website and improve your conversion rate.
Don't forget to spread the word so that all your connections will benefit from as much of your content as possible. For example, you can share your Instagram video on Twitter or your latest information on your Facebook page. You can also add a social wall to your website so visitors can easily find your social media profiles and share your content.
#7. Google My Business
If your business relies on local visitors, or if you want to increase local traffic for your website, Google My Business is a must. Creating a Google My Business profile is free and easy and will make it easier for people to find your business when they search for a location. With a business profile, you can add your new website to other information about your business, such as hours of operation, contact information, and location, to make it easier for customers to find your business in a search engine.
One of the best things about Google My Business is that you can see how users interact with your business information. You can easily change your promotion strategy if you are not driving the most traffic as you would expect.
Conclusion
Some of these methods will be more suitable for your site than others, but they should all help take your site to the next level. All of the popular website strategies we have discussed will help you spread the word about your website, but we want to know which one will work best for you. Let us know in the comments – and good luck moving forward!