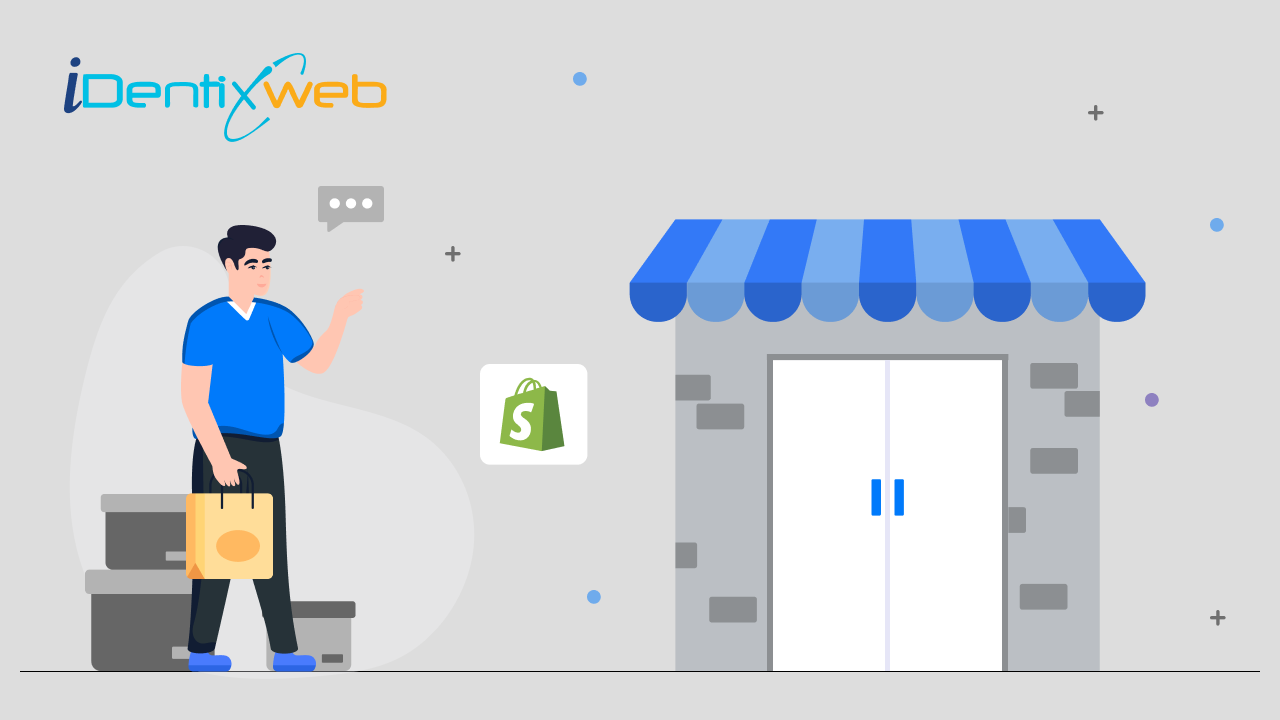 The retail landscape has evolved dramatically in recent years, and one of the significant shifts has been the rise of omnichannel shopping experiences. Customers now expect flexibility and convenience when making purchases, whether online or in-store. One of the key strategies that emerged from this evolution is Shopify Curbside Pickup, a service that allows customers to order online and pick up their items without leaving their vehicles. If you're a Shopify merchant looking to provide this convenience to your customers, you're in the right place.
What is Curbside Pickup
"Curbside pickup is a retail service that allows customers to place orders online or over the phone and then pick up their purchased items without entering the physical store." Curbside pickup offers convenience, speed, and a contactless shopping experience, making it an attractive option for customers who avoid entering physical stores.
Retailers and businesses, including grocery stores, restaurants, etc., have increasingly adopted curbside pickup as part of their omnichannel strategies to provide customers with flexible and convenient shopping options.
Benefits of Curbside Pickup for Customers
Convenience: Curbside pickup provides customers with a convenient way to shop. They can place orders online or by phone, saving time and avoiding the need to navigate through a physical store.
Speed: Curbside pickup is often faster than traditional in-store shopping or home delivery. Depending on the retailer, customers can have their orders ready for pickup in hours or even minutes.
Contactless: During health concerns, curbside pickup offers a contactless shopping experience. Customers can remain in their vehicles, reducing the risk of exposure to germs.
Flexibility: Customers can choose a pickup time that suits their schedule, making it easier to manage their daily activities.
No shipping fees: Many curbside pickup services do not have shipping fees, allowing customers to save on delivery costs.
Reduced impulse buying: Customers may be less inclined to make impulse purchases when shopping online and picking up curbside, potentially leading to more intentional and cost-effective shopping.
Benefits of Curbside Pickup for Store Owners
Increased sales: Offering curbside pickup can lead to increased sales as it caters to customers who prefer the convenience of online shopping with the immediacy of in-store pickup.
Inventory management: Businesses can manage inventory more efficiently since they have better control over the items prepared for pickup.
Customer retention: Providing convenient options like curbside pickup can enhance customer loyalty and encourage repeat business.
Adaptability: Curbside pickup is flexible and can be implemented by many businesses, including retail stores, restaurants, grocery stores, and more.
Health and safety: During health crises, curbside pickup allows businesses to continue serving customers while adhering to safety guidelines and regulations.
Competitive edge: Offering curbside pickup can set your business apart from competitors and attract customers looking for convenient shopping options.
Opportunity for upselling: While customers wait in their vehicles, businesses can promote additional products or offer special promotions, increasing the average transaction value.
How Does Curbside Pickup Work?
Customers place orders through the retailer's website and mobile app or directly call the business. They select the items they want to purchase, add them to their shopping cart, and proceed to checkout.
Order placement: Customers place their orders through the retailer's website. They select the items they want to purchase, add them to their shopping cart, and proceed to checkout.
Choosing pickup time: During checkout, customers choose a convenient date and time for their curbside pickup. This scheduling helps businesses manage order volumes and ensure a smooth pickup experience.
Payment: Customers provide payment information and complete the purchase online. Payment methods typically include credit/debit cards, digital wallets, and sometimes cash upon pickup.
Order processing: Once received, the business prepares the items for pickup. This may involve picking and packing the products, confirming availability, and verifying the order details.
Notifications: Customers receive notifications via email, text message, or the retailer's app to confirm their order and notify them when it's ready for pickup. These notifications often include pickup instructions and a phone number to call upon arrival.
Driving to the store: Customers go to the store or the designated curbside pickup area at the specified pickup time. Many businesses have dedicated parking spots or designated zones for curbside pickup.
Arrival and notification: Upon arrival, customers usually follow instructions provided in the information to alert the store of their presence. This can involve calling a designated phone number or checking in via a mobile app.
Verification and loading: Store employees verify the customer's identity and order details. Once confirmed, the purchased items are brought to the customer's vehicle and loaded into the trunk.
Completion of pickup: After loading the items, the customer receives a receipt and confirmation of the completed pickup.
Departure: With their order in hand, customers can depart from the pickup location, completing the curbside pickup process.
Best Shopify App to Manage Store Pickup of Your Shopify Store
Many Shopify apps are in the app store, but finding the right one is always a big challenge. So, we have mentioned one of the best Shopify apps called Stellar Delivery Date & Pickup for making store pickup easy.

This app will allow you to add available locations for pickup so that customers can choose their nearest locations for pickup.
Check it out this Playlist on Stellar Delivery Date & Pickup to improve your Shopify store's delivery and pickup process.
The Stellar Delivery Date & Pickup Playlist
Conclusion
As you implement and optimize Shopify Curbside Pickup, remember that you're not just providing a service but creating memorable experiences and building lasting relationships with your customers. Your commitment to convenience and safety will resonate with shoppers, making them choose your business repeatedly.
So, embrace the future, elevate your business, and lead the way in the retail revolution with Shopify Curbside Pickup. Your success story starts now, and the possibilities are limitless. Happy curbside shopping!
FAQs
1. What Curbside Pickup is, and Why Should My Business Consider Offering it?
Curbside pickup allows customers to order online and purchase at a designated location near your business, offering convenience and safety. It's a valuable service, especially during health concerns or when customers seek quick and contactless shopping options.
2. Is Curbside Pickup Suitable for All Types of Businesses?
While curbside pickup is adaptable, its suitability depends on your business type and customer preferences. It's particularly well-suited for retail, restaurants, grocery stores, and businesses with physical locations.
3. How can I Promote My Curbside Pickup Service to My Customers?
Effective promotion is essential. Use marketing channels like your website, social media, email newsletters, and physical signage to inform customers about your curbside pickup offering. Highlight its benefits and safety features.