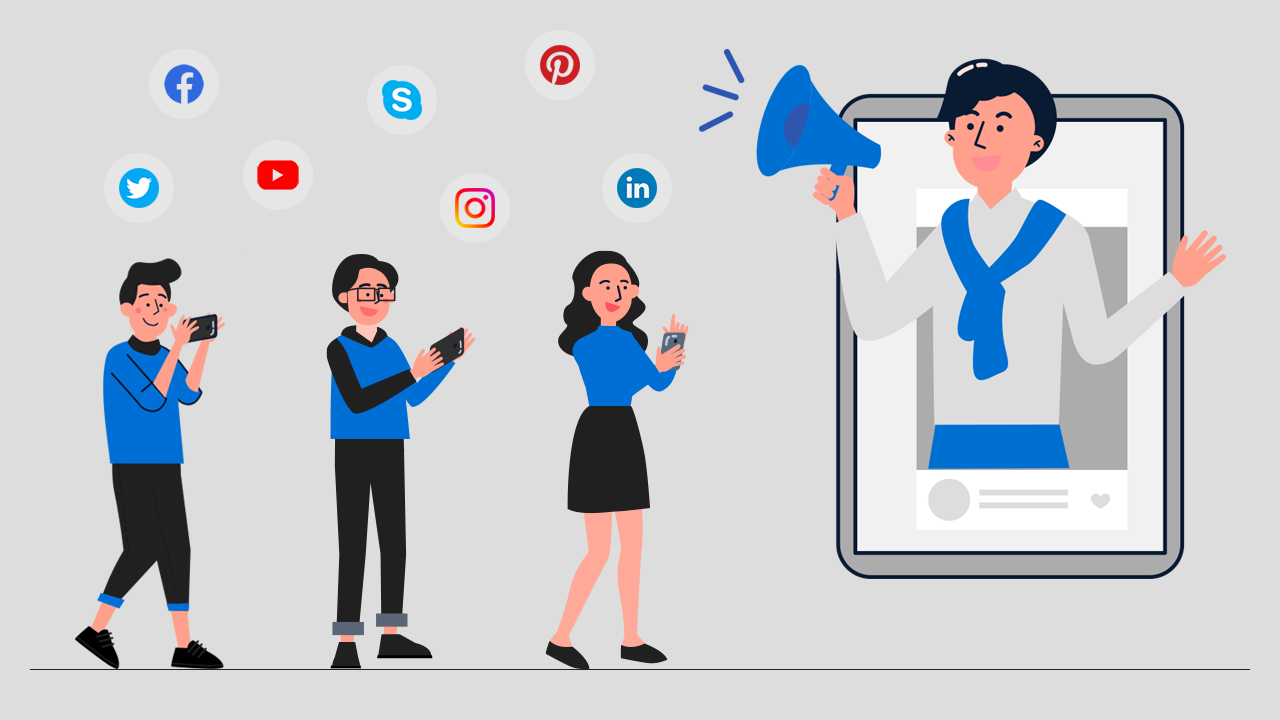 Social Media Marketing is an integral part of every Internet marketing plan, and Shopify stores are no exception. With the rise of social media marketing tools like Facebook, Twitter, and Pinterest, social media is more important than ever before. Social Media is a dynamic marketing platform that enables you to market your Shopify store globally. It's especially effective when combined with SEO, SEM, and email marketing. But you won't know if you don't have a solid grasp of the trends in this space.
This article lists some of the best social media marketing tactics for Shopify Stores in today's market. Whether you're just starting out with a new site or are looking to spice up your current store's Instagram marketing, these tips will help you make the most out of your social media plan.
Having a social media presence is essential for all Shopify stores. Social media marketing not only helps you promote your brand and products, but it allows you to reach new audiences, connect with people who love your brand, and increase awareness about your products and store. Below are a few other reasons why social media marketing is important for Shopify stores:
Increase brand awareness
Social media allows you to reach new audiences, even if they don't know your business yet. You can increase brand awareness by posting content that informs and entertains your followers, or by running ads on social media platforms like Facebook and Instagram.
Improve SEO
Social media marketing is one of the best ways to improve your SEO (search engine optimization). By creating engaging content that people want to share and link back to, you'll increase traffic from search engines like Google.
Reach potential customers
Social media marketing allows you to reach your target audience where they spend most of their time. You can engage with your customers directly, answer questions about your product, address customer concerns, and even run giveaways and contests to generate more sales.
Increase customer loyalty
Social media is an effective way to run loyalty programs for your business. You can make loyal customers feel special by rewarding them with discounts or freebies to encourage repeat purchases. You can also ask them for testimonials that you can share on your product pages or on other social channels to increase conversions.
Improve search engine rankings
Your social media activity can help boost your search engine rankings because it drives more traffic to your site. This is especially true if you have a lot of followers on social media platforms like Instagram, Facebook, or Twitter because those followers regularly interact with your content by liking or sharing it.
Social selling, also known as social media selling, is a relatively new sales method in which companies use social media platforms to find, connect with and sell to customers. Social selling becomes successful when you do it in the right way and target the right audience.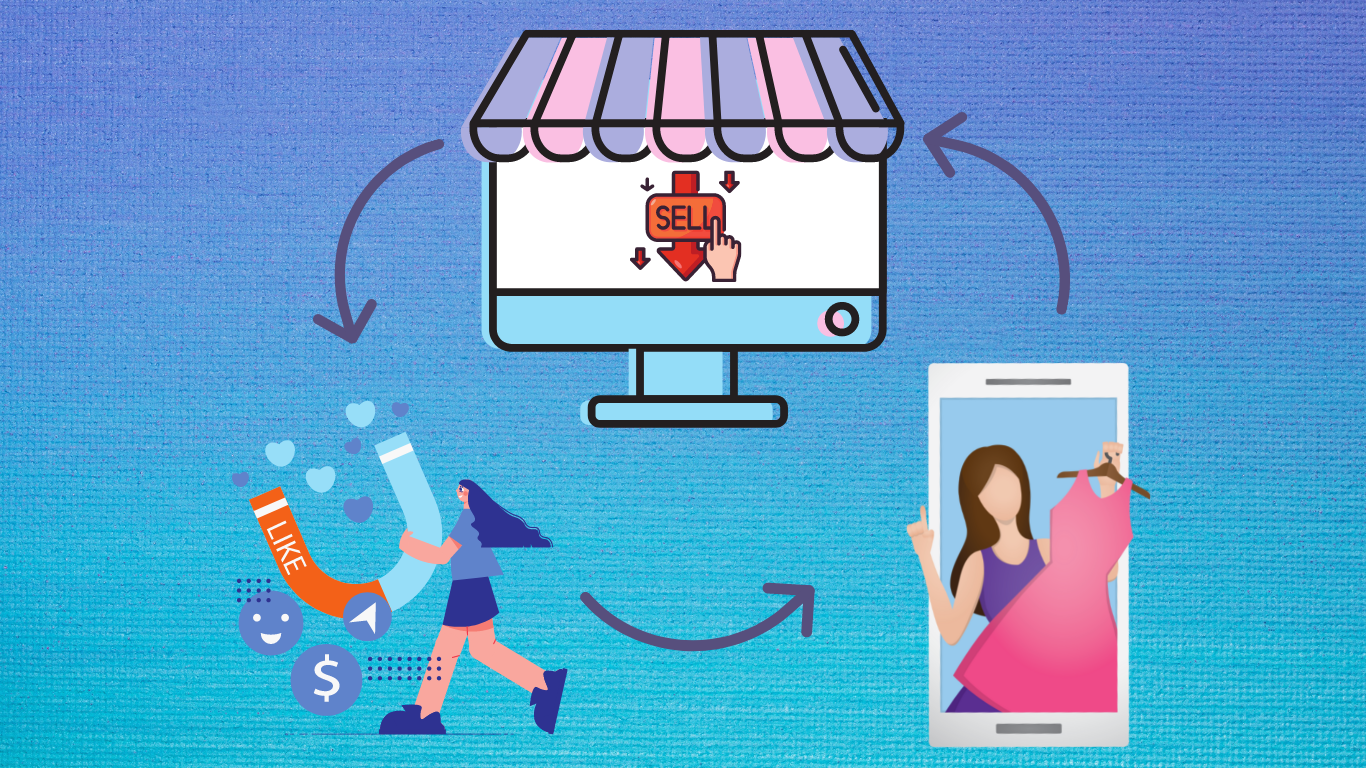 Social media marketing is not as difficult as it sounds, even if you're brand new to the idea. Like any new skill, it just takes some practice. Here are some simple tips for effective social media marketing.
Offer your audience something unique
Give people a reason to follow you or subscribe to you. If you're a local business, show your area's culture and personality. If you're selling a product, show how it's used in unique ways or demonstrate how amazing the product is in practice.
Analyze your competition
Looking at competitors' social media pages can give you ideas of what they are doing right and wrong. Check what their store is providing, what are the attractive things they have added to their store to gain customer attention, which theme they have used. To analyze your competitor's store's theme you can use Shopify Theme Detector.
Choose the right platform
Not all social media platforms are created equal. If you're new to social media, it's important to remember that each platform is unique, and it's essential to use them in ways that suit your company's goals and culture.
Create compelling content
Content is king in social media marketing. Create content that's valuable to your audience whether it's an informative blog post or an inspiring video so they'll be more likely to see value in what you're promoting too.
Post consistently
Posting consistently is key to maintaining and growing your audience on social media. If you don't post frequently enough, people may forget about you and move on.
Analytics tools can help you learn about your audience and track the results of your social media marketing campaigns. This information can help you improve your future campaigns and make effective business decisions.
Facebook is the most popular social selling platform with nearly 2.9 billion active users. You may use Facebook to promote your Shopify business. After that, you may connect your Shopify items to Facebook and display them on your Facebook Page. You can also develop and track Facebook ads directly from Shopify after they've been linked.
Facebook Ads can be a great resource for improving your business' reach. But it's important to know how to use them properly so that your efforts aren't wasted! Here are some tips for making sure your Facebook ads are working their best:
Create a new ad group for your campaign.
Add creative and unique ad content.
The image you choose for an ad will be one of the first things people see when they come across your ad, so choose wisely!
Keep the ad's headline simple and straightforward with your call-to-action.
Make your ads responsive on desktop and mobile.
Instagram is a visual platform that provides an opportunity for eCommerce businesses to showcase their products in a unique and creative way. And now with the ability to shop directly from Instagram posts, it's easier than ever for consumers to discover and purchase your products.
If you sell products online and have yet to integrate Instagram into your social media strategy, you're missing out on a huge potential audience. Here are a few tips on how to use Instagram for social selling:
Choose your niche
Use hashtags
Use proper images with appropriate size
Target right audience
Maintain posting consistency
Youtube for video marketing
If you're looking to market your business, one of the best places to start is with video marketing. That's why YouTube should be part of your video marketing plan. YouTube is not just a place to watch videos, but also a place where people go specifically to search for the information they are interested in learning more about.
YouTube is the largest video hosting platform, the second largest search platform after Google, and the third most visited website in the world.
Below are some tips for Youtube video marketing:
Use Keywords in Your Title and Description
Make Your Videos Interactive by Using End Screens and Cards
Don't Forget About Links in Your Video Descriptions
Create Playlists of Related Videos
Use Annotations to Call Out Other Videos You've Made
Final thought!
The use of social media for marketing will continue to grow. Shopify stores should focus on using Facebook, Instagram, and YouTube. Store owners should experiment to see what platforms work best for their business.