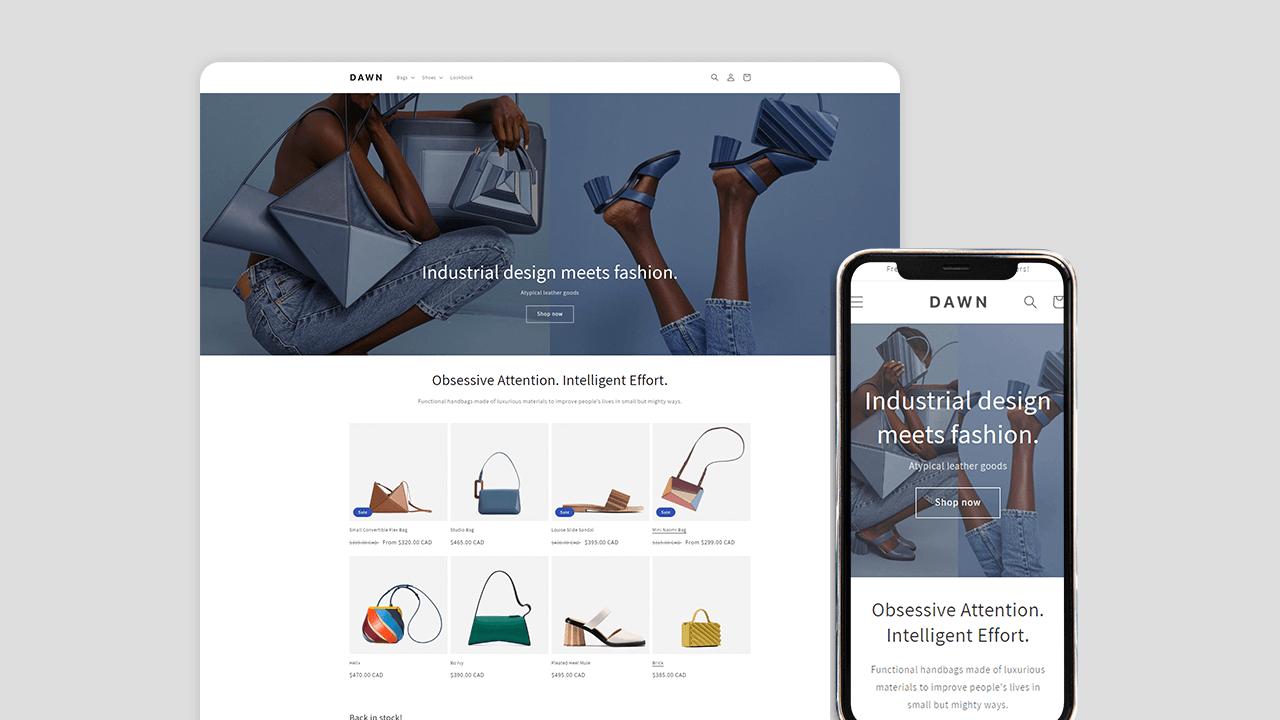 Shopify Dawn theme is an excellent choice for anyone looking to create their own website. It comes with many features that make it top tier, including beautiful design, exceptional performance, etc.
Shopify Dawn theme includes all the great features you need to create an online store in minutes. Shopify Dawn is the first free online store 2.0 theme launched in the Shopify app store.
Dawn theme is suitable for all types of catalogs. Shopify Dawn theme comes with sections, and blocks to create custom pages easily for your new online store.
Dawn is an ultra-lightweight, mobile-friendly Shopify 2.0 theme. But some of you might be facing a few mobile responsive issues with this theme. So when I did a short research on this I got a few queries which I will list in this blog with solutions. I guess it might be helpful to you if you are facing the same issues.
Dawn will convert your visitors into paying customers
Dawn theme is the fastest theme compared to all other themes right now. In fact, the Dawn theme is 35% faster than the Debut theme.
Dawn Theme vs Debut Theme: Should You Switch To Shopify Dawn Theme
Shopify knows that most of our customers are browsing from their phones, so Dawn was mobile-first optimized to help you sell. Dawn offers smarter, more intuitive functionality on all devices.
Dawn theme has been made adaptive because all shoppers are equal and Shopify wants you to sell more. If you are using the Dawn theme in your store and when you browse the site on your mobile, the content automatically scales to fit your screen.
Dawn theme is responsive for mobile from things like fonts and line lengths making everything easy to read and scan through, to ensure that users can find the functions they need quickly and easily.