All In One Metafields
Create custom metafields in your store and convert visitors into customers.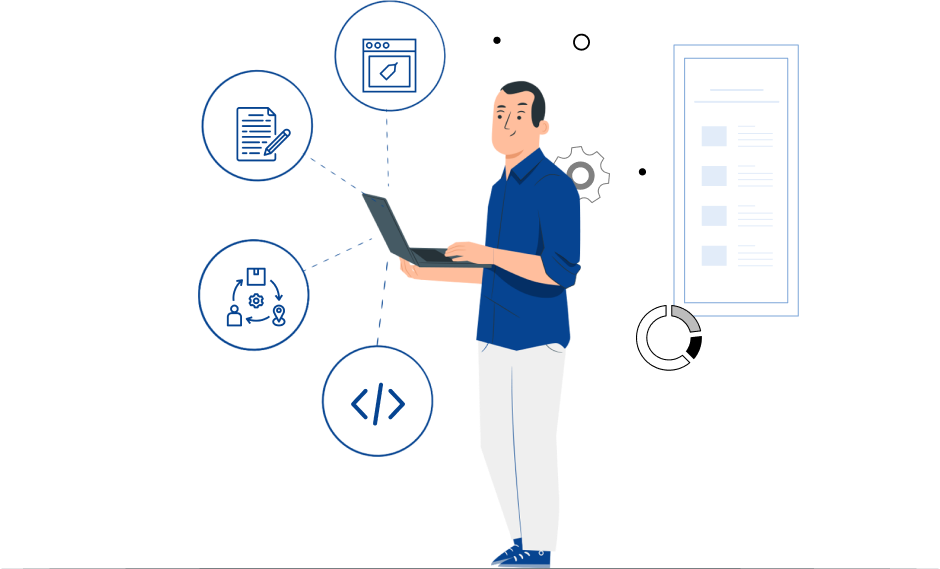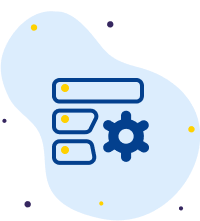 About All in One Metafields
All in One Metafields allows you to create custom fields for your store and manage them easily. You can create custom fields for product, pages, blog, article, order, and customer. This app will help you to stand out from the crowd and convert more visitors into buyers of your store. You will get unlimited custom option for each entity. This app is very simple to use. No need of coding as everything is presented straightforward with well-organized options.
Metafields
Main features of this app
Custom fields for products and pages by which you can add more details
Custom fields for blog and article to make them more interesting to users
Custom fields for order and customer so that you can manage them easily
Several options to customize the custom fields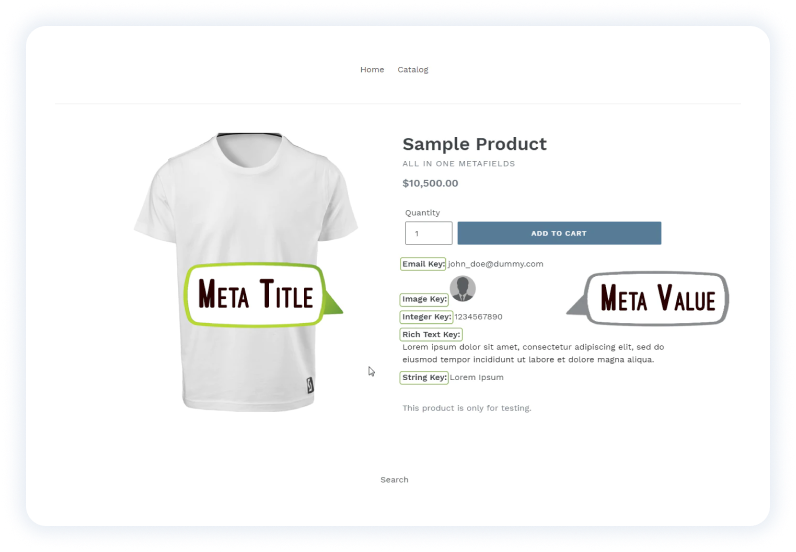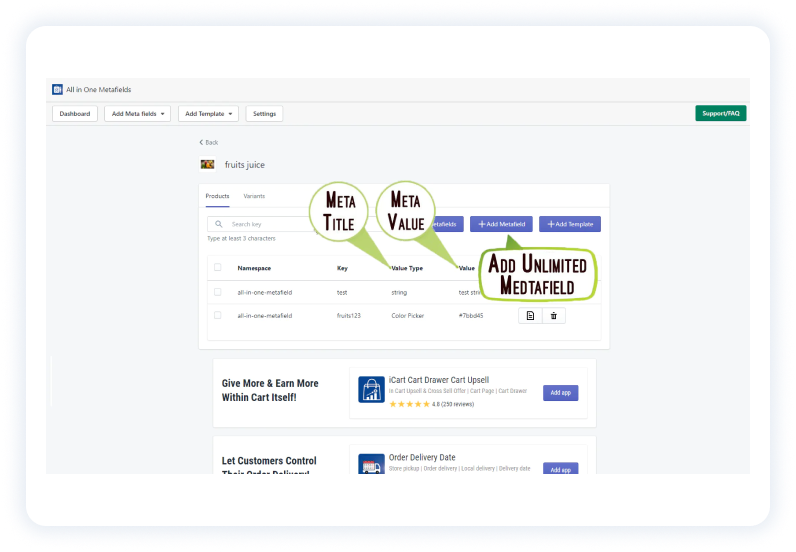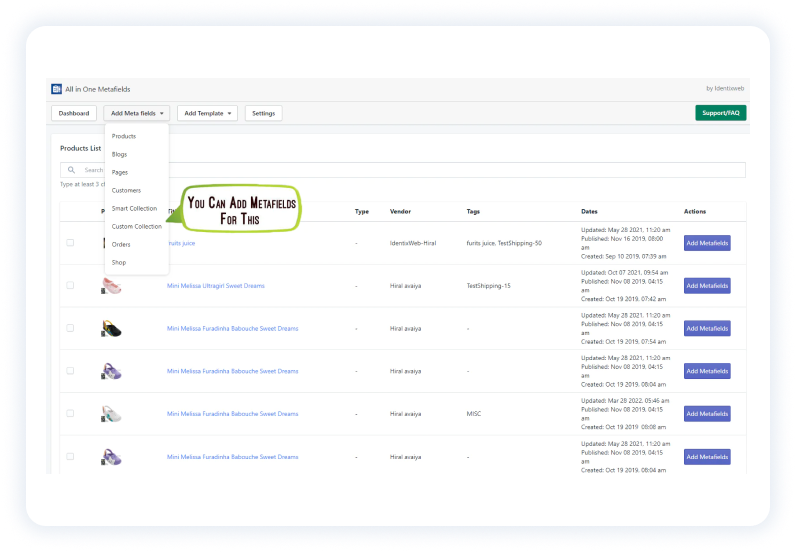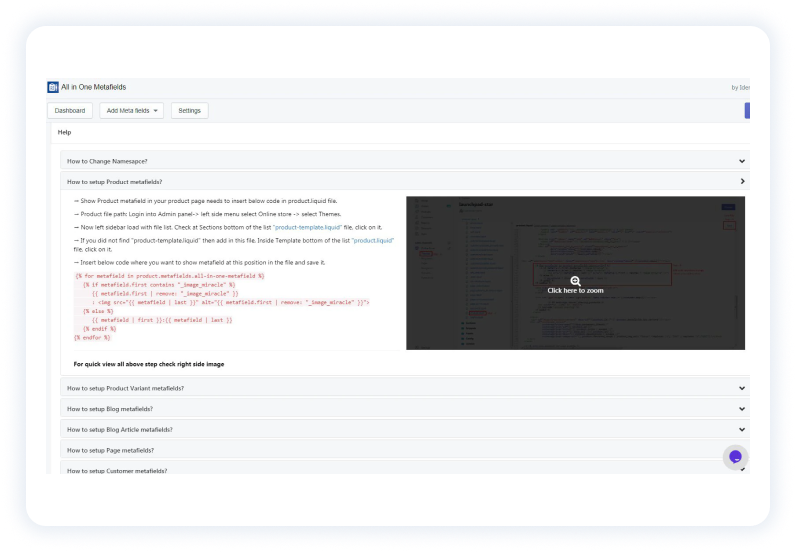 Explore the helpdesk to know how this app can work for your store.
All charges are billed in USD. Recurring and usage-based charges are billed every 30 days.
Reviews from Shopify Merchants
The feedback we get from our merchant that makes us more inspired to move forward and offer them the best featured apps.
United States
App is what we need for our store! It helps with creating a nice new product page. And the support was amazing, very helpful and patient!
– Countrywide Testing
United States
Great, the absolute best. I just want to stay with it… because I'm loving it! A simple and easy to use app with a fantastic developer and great support. Highly recommended!
– Parker Battery Inc
Malaysia
Great app and its functionality are also awesome. I went to the support team for the configuration as I'm not well with the coding, they helped me immediately to configure.
– OXWHITE
Croatia
Great app, and for an affordable price, too. Very simple to install and use. Right now we are using it to show recommended product at the end of each blog article. Works great.
– Alternativa Webshop
Austria
Easy to use and if you need help with the APPEven if you need help, the Support is always there for you!
– Supplementheaven