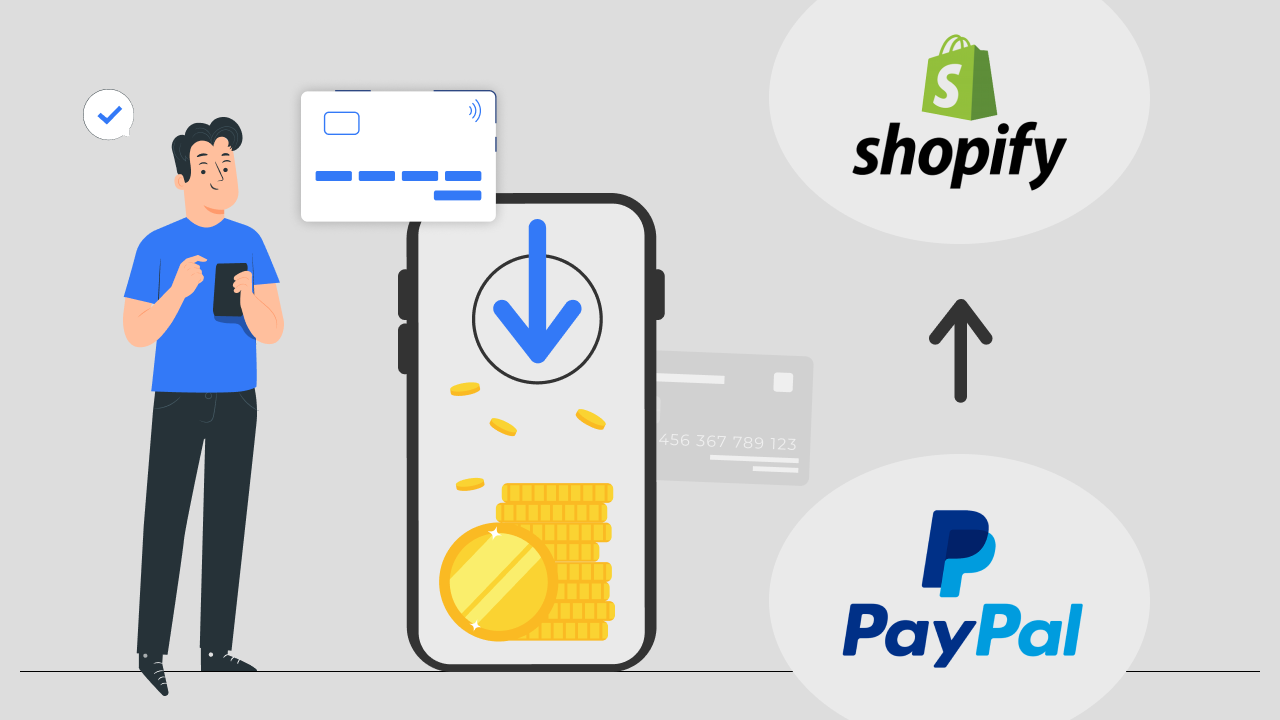 Did you know there are over 429 million PayPal active accounts worldwide? Owing to its large user base, it has become one of the most popular payment methods for Shopify bill payment and accepts payments from your customers. Offering a popular mode of payment makes the checkout process easy thereby improving conversions and reducing cart abandonment rate.
In this blog, we will discuss how to link your PayPal business account with your Shopify store and start receiving payments. Also, we will see how to pay Shopify bills with PayPal.
Step-By-Step Procedure To Link Your PayPal Account With Shopify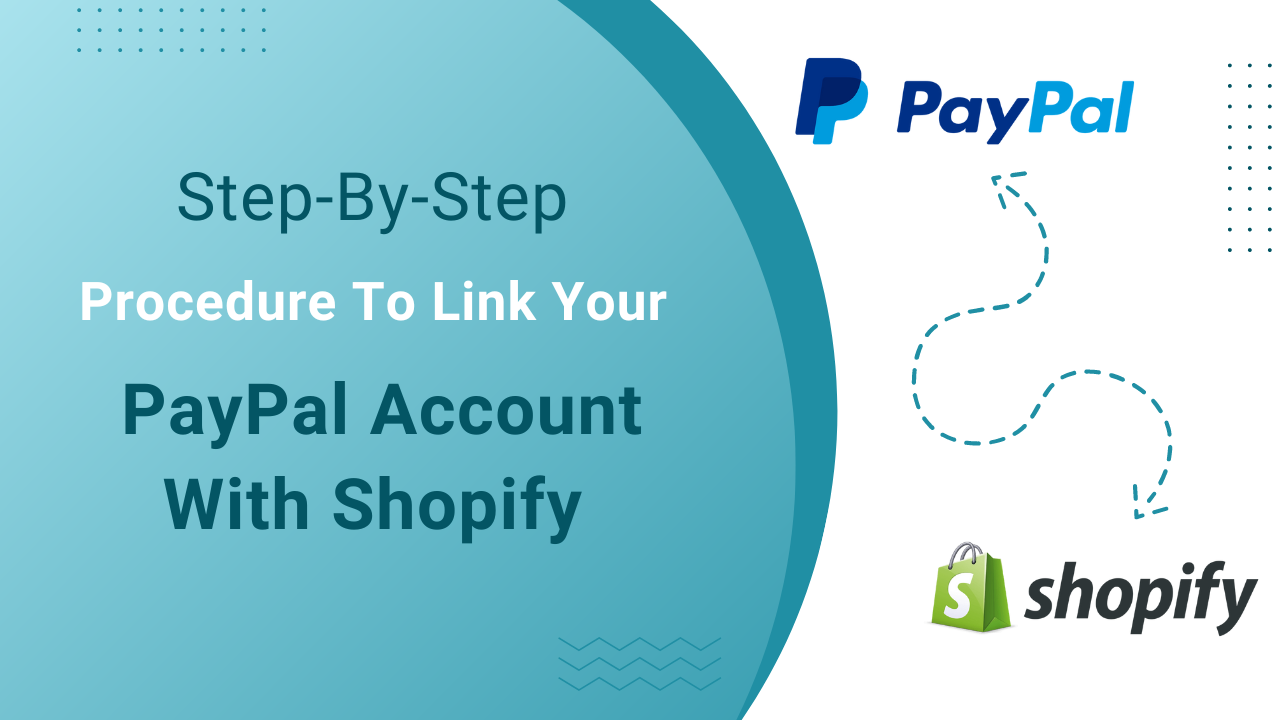 By following these steps you can easily set up PayPal to get payments from your Shopify eCommerce website:
Make sure you have a valid Shopify account
Create a PayPal business account preferably with the same email address that you used in Shopify. You can also upgrade your personal PayPal account to a business PayPal account.
Once you have credentials for both accounts handy, login to Shopify and open the dashboard.
On the dashboard, click on 'Settings'.
Now click on the option named 'Payment Providers'
Once you click on it you will Paypal among other payment options
Select 'PayPal Express Checkout' from the dropdown menu. Then click on 'Activate'.
You will be redirected to the PayPal login page. Feed your credentials and hit the login button.
After logging in you will be asked to allow PayPal to accept payments from your Shopify store. In order
to do so, click on the 'Grant Permission' button located at the bottom.
If it's done successfully, you will be redirected to the Shopify admin panel. Click on 'Save' to finish
the PayPal setup process.
Pay Your Bills With Shopify
Shopify allows you to pay bills from your PayPal balance. If your PayPal is linked with Shopify then it's good otherwise you can do it as explained below:
Open your Shopify dashboard
Go to 'Settings' and open 'Payments'
Under the additional payment methods section, click on 'Activate PayPal'
Now your PayPal is set up to pay Shopify bills
Comparing Shopify Payments vs. PayPal vs. Apple Pay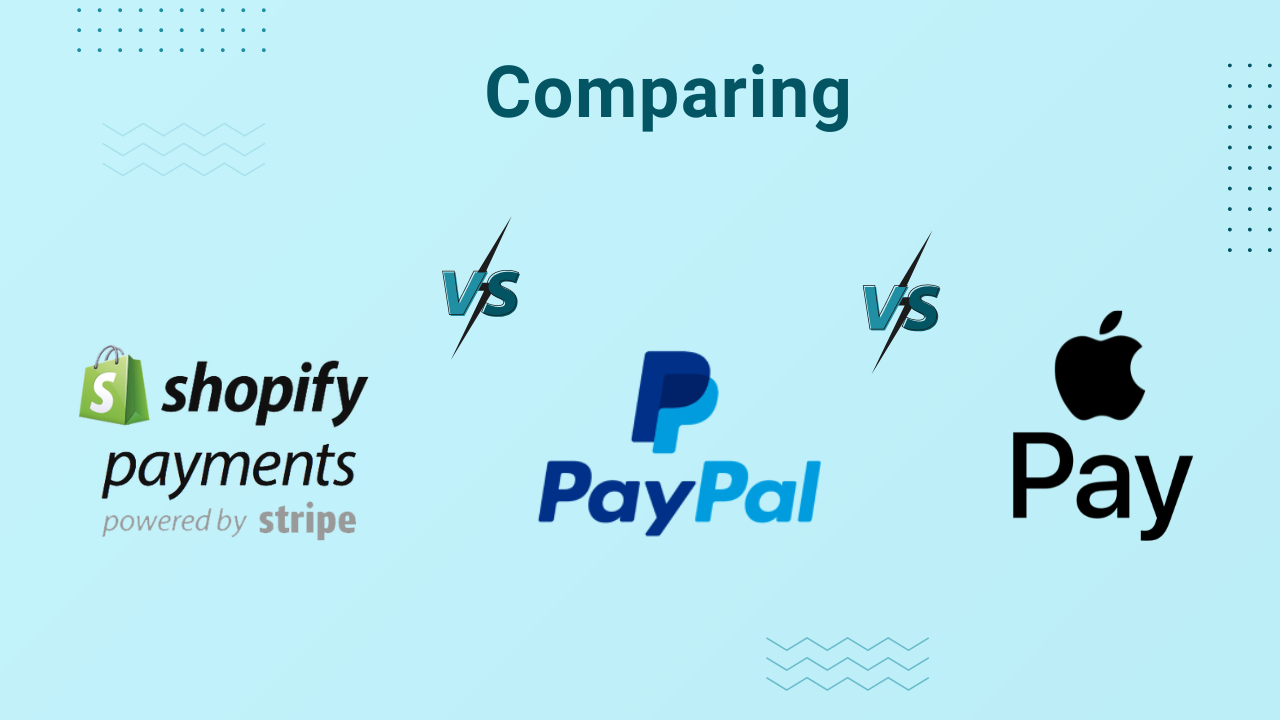 In the following section, we will compare some of the major payments modes provided by Shopify:
There are more than 100 third-party payment options available on Shopify. The selection of payment options is critical for your online business because it can make or break your business since it constitutes a major part of the customer journey. The quicker the online payment process, the lesser chances of cart abandonment.
Let's compare the top three payment options leaders with each other, starting with the cost.
Transaction Fees
| Payment provider | Fees | International fees | Chargeback fees | Foreign currency | Non-profit discount | Support shopify POS |
| --- | --- | --- | --- | --- | --- | --- |
| Shopify Payments | 2.4% to 2.9% + 30¢ | 2.9% to 2.4% + 30¢ | $15.00 | 100+ | N/A | Yes |
| PayPal | 2.9% + 30¢ | 4.4% + 30¢ | $20.00 | 100+ | 2.2% + 30¢ | No |
| Amazon Pay | 2.9% + 30¢ | 3.9% + 30¢ | $20.00 (If disputed) | USD GBP JPY EUR | 2.2% to 3.2% + 30¢ | No |
4 Benefits Of Using PayPal With Shopify eCommerce Store
The following are the benefits of receiving payments via PayPal from your Shopify online store:
It's Fast And Deeper Penetration
The cart abandonment rate is around 70% across all industries. One of the prominent reasons behind the cart abandonment rate is the lengthy checkout process. Thanks to PayPal, it reduces cart abandonment greatly with faster checkout.
Besides, it is operational in more than 200 countries and handles 25 different currencies. Thus, no matter what currency your customers are paying you, you will receive it in the local currency itself.
Can also process debit and credit card transactions.
Easy To Integrate With Shopify Store
If you have created a Shopify store with the same email address that you used in creating your PayPal account then your Shopify and PayPal will be linked automatically.
In case both accounts have been made using different email addresses then you need to follow the steps explained above. Frankly speaking, connecting both accounts is easy and also extensive documentation is available on their websites.
No Setup Fees
It is difficult to understand the pricing structure of the payments gateway for a newbie Shopify seller as there are a handful of conditions considered e.g currency conversion, type of transaction, commission, and location.
Generally, all payment gateway levies a commission and a transaction fee on each transaction processed along with Setup fees (initial fees). In PayPal, there are no setup fees which makes it an economically viable option for processing e-commerce transactions.
Offers Seller Protection Program
One of the most prominent features of PayPal is the Seller Protection Program along with data analysis and transaction tracking in real-time. Let's understand how it works in brief. If amounts get deducted from debit/credit without the due authorization of a payee in the favor of an entity then PayPal can mediate and resolve the issue.
Over To You
So this is how you can pay Shopify bills with PayPal and receive payments. We hope after reading this article you can easily link your business PayPal account with Shopify stores. However, if you need any help regarding Shopify app development, feel free to contact us. We would be happy to help you.
Frequently Asked Questions On Shopify Bill Payment
Q. What are the different payment modes to pay Shopify bills?
Following is the list of payment options to process Shopify billing:
Credit card
Debit card
Shopify balance (available in some regions only)
PayPal
Q. Which is the best payment method for Shopify stores?
Ans.
Following is the list of payment methods for Shopify e-commerce stores:
Shopify payments
PayPal
WorldPay
Stripe and many more.
Q. Can we link Personal PayPal with Shopify?
Ans.
No, you cannot link a personal PayPal account with Shopify. Only business PayPal will integrate with it.