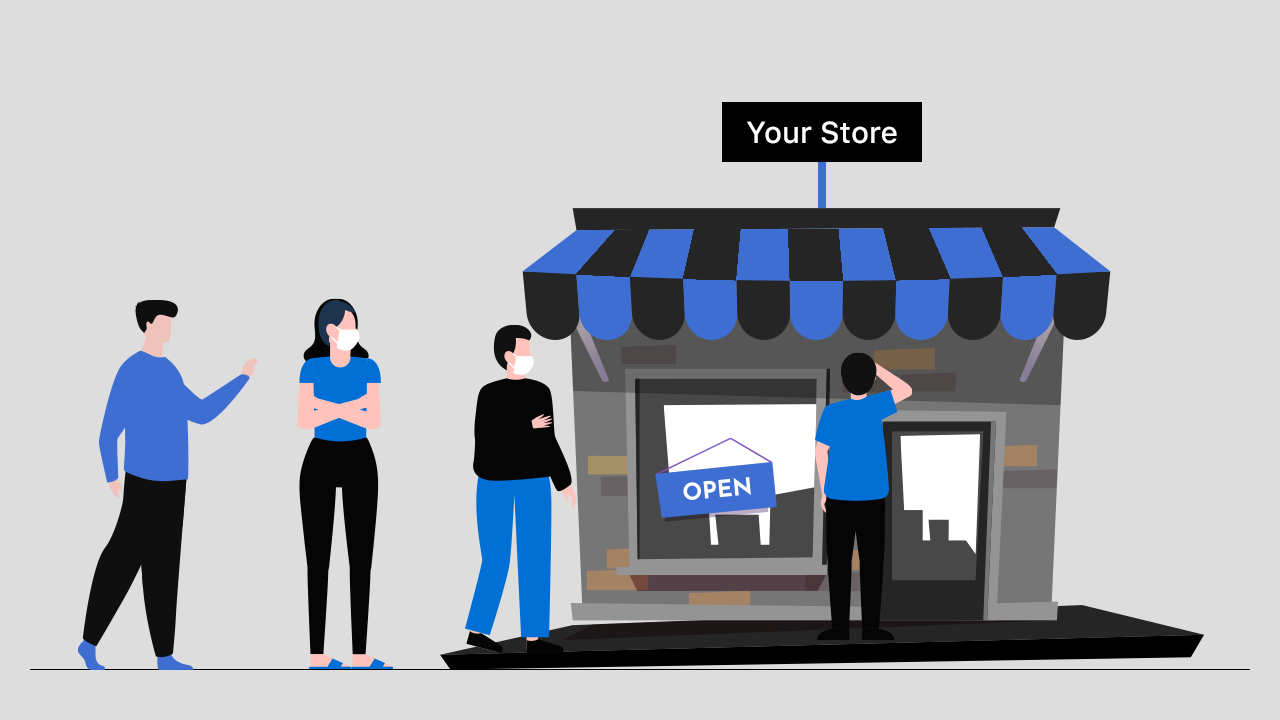 Are you an entrepreneur? Need more traffic to your small business? You have come to the right point. No matter how large your business is you can't gain money until customer's purchase your products.
Most of the business fails due to the reason that customers are unaware of their products. For small and large business marketing and advertising is a big issue.
We are living in an era where every 30secs on FM or social media are highlighted with advertising. I have seen many small businesses running on top because customers know their brand through various Media. Thanks to social media as they provide a wide range of platform for giving ads and promoting the brand. Here are some of the tips which will help you to attract new customers to your business.
Customer Acquisition
Customer Acquisition is the process of studying or analyzing the perspective of customers to buy products from your store.
Various methods are there to find out new customers and target them on social media. Marketing is in your hands. You need to know all the tactics of marketing and understand every customer's interest in buying your products.
Target the right audience because marketing to the wrong audience will not bring any profit to your business. It may take some time to earn profit but don't pause in the middle. Try to interest users with exciting features and offers for them.
Usage of paid advertising
I think that one of the best ways to attract new customers is through paid advertising on social media. The reason is that people tend to visit your online store on Facebook as they are spending half of their time on Social Media.
Google and other platforms are also best to run ads. Talking about online advertising Facebook Ads and Google Ads are the best providers for paid traffic. Although each paid advertising platform has its functionalities, they mainly charge for CPMs.
It allows advertisers to select their targeted audience based on demographics, interests and other traits. Usually paid advertising is mainly best for businesses with a high budget.
Creating an email list
Lead generation is the starting task for customer acquisition. Creating leads involves includes collection of information from valuable customers so that you can re-target your audience through new exciting features and offers. Most of the time visitors don't tend to buy during the first visit to your store.
Gathering email address is one of the best ways to generate leads for customer acquisition in most of the business.
There are many ways to create an email list. Once your email list is created you can run email campaigns and can send emails automatically to the targeted audience. These emails can be personalized whenever you want as per your requirement.
Maintain regular cleaning of the email list otherwise, it will be considered as an "unengaged list".
Search Engine Optimization (SEO)
Online shopping starts with searching and that on Google first. Customers begin their searching on Google for products or services. The ranking of our website in those searches is known as Search Engine Optimization.
The best way to start SEO is by doing keyword research. You need to know the keywords that are suitable for your business. Find out those keywords for which customers will be searching for your products or services.
Don't choose those keywords with high competitors. Choose those keywords which have high search volume and low competitors.
The main factor for SEO ranking will be based on the content of your website or store. Your content should be very rich and relevant that is matching to your topic. Users should be able to understand the content and also it should attract them.
Generate Online Audience
With the coming of social media platforms like Facebook, Instagram, YouTube and many more. There are many ways to create an audience on Social Media. For doing this the main thing you need is time, consistency, patience, and content for attracting new customers.
Generating an online audience not only increases brand authority but also will help you to gain more sales and you can promote your new products to the existing customers.