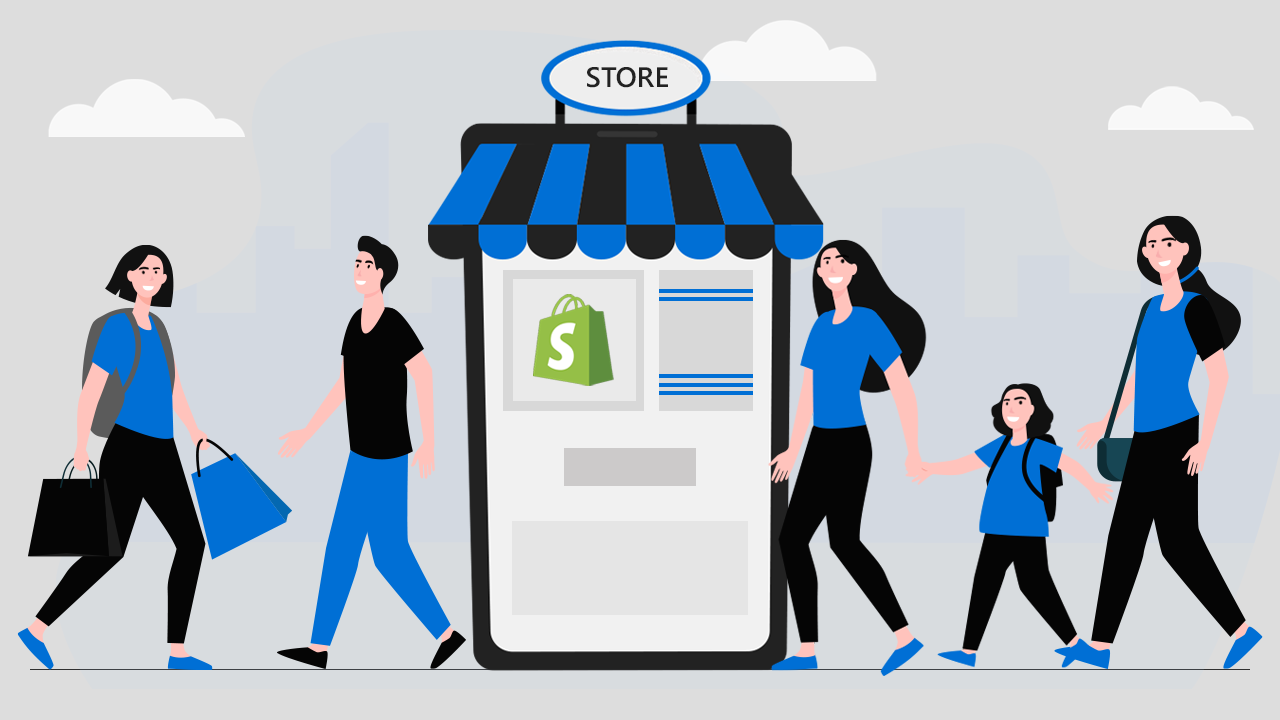 Every eCommerce entrepreneur might have a query asking themselves how should I increase traffic to my Shopify store. Launching a new store on Shopify is really a good achievement but what if there is no traffic.
The more you drive traffic to the Shopify store the more sales that you make in your business. Don't get tensed here are a few of the ways that will help to drive traffic to your Shopify store.
Get your Shopify store optimized
Every customer will do a little bit of research about your store before shopping or doing any purchase from your store. Google AdWords will be the right choice for knowing the audience that you need to target. It will provide an effective way to place your website in front of the eyes of customers.
Search Engine Optimization (SEO) will make your online shop more visible to customers. You need to start with keyword research which is the king of SEO. People will search for your store using keywords.
If you understand the keywords that are searched by customers then you can prepare perfect content targeting those keywords to attract those audiences to your Shopify store.
Place your keywords in fields like product titles, product descriptions, alt tags, and any additional content. Basically adding keywords to these places will have a great effect on search results.
Get Customers through content marketing
As you know content is the king of the website so try to keep relevant and catchy content on your Shopify site as you keep product descriptions. Keep short paragraphs instead of keeping them long.
Try to deliver simple content that will be readable to non-technical users. Create a list of keywords and use them inside your content to achieve better search results. Use heading tags wherever needed and insert links in your content to engage users on your site.
Keep a Referral Program
Starting a referral program will help to keep your existing customers engaged in your store. You can give those discounts or keep the sale at special festivals.
One of the recent examples is the record of Shopify Black Friday/Cyber Monday worldwide sales. Identixweb also announced a Shopify Black Friday/Cyber Monday sale for Shopify apps: Under Construction Coming Soon, Advance Reorder, URL Short Link Generator, and Order Delivery Date.
E-mail Marketing
One of the effective ways to drive traffic to your Shopify business is through E-mail marketing. I will say most of the common mistakes are forgetting about new customers to target new customers or attracting new customers to your Shopify store.
You can conduct email campaigns for existing customers, customers who abandoned their carts without doing any purchases, and mainly for new customers. You can attract new visitors by giving them the option of sign up for your list and for those customers who have abandoned carts you can give them the option of completing the transaction.
Influencer Marketing
Influencer marketing is the process of connecting with influencers and marketing your store to get in front of new audiences. You need to see their reviews and quality of work before building a relationship with them. Find influencers based on your business requirements and see if they are matching with your needs or not.
Conclusion
More traffic to your Shopify store means more opportunities to convert visitors into valuable customers. Follow the above-mentioned points and get in front of search results.