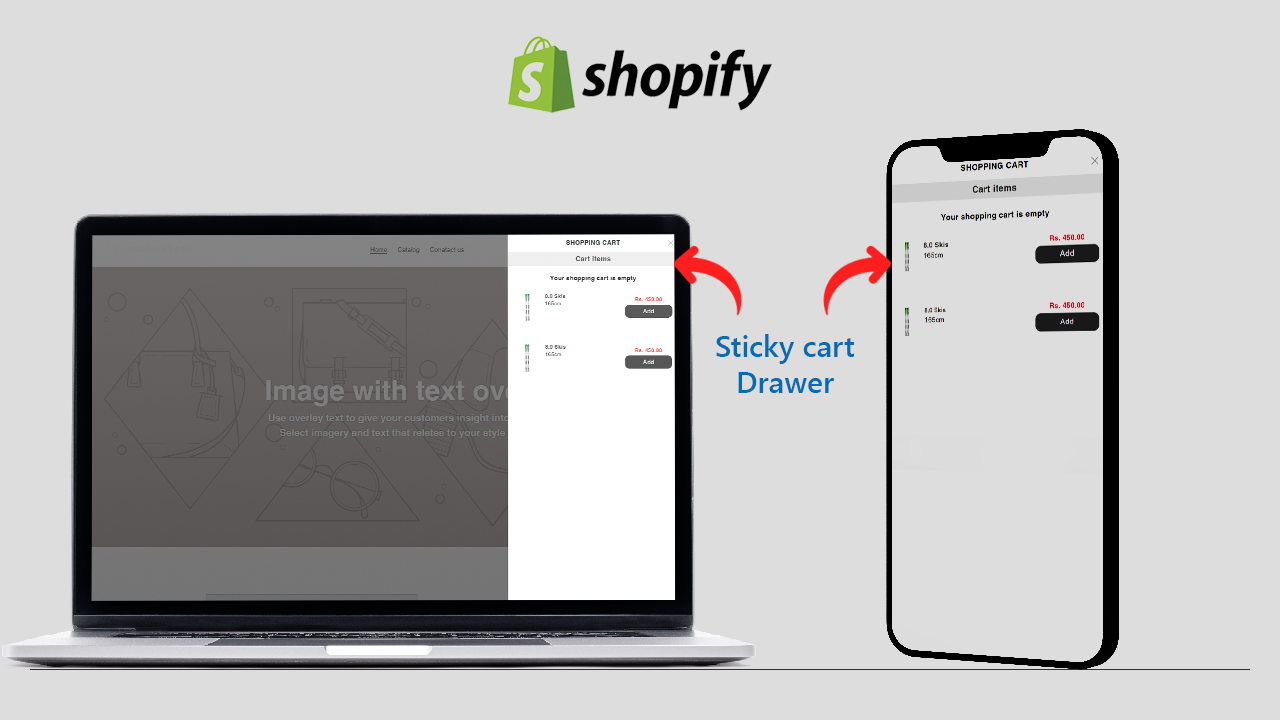 Having a sticky cart drawer in your store is the best replacement for your current cart page. Because every time your customer does not need to go to the cart page instead they can view the entire cart details from the side cart itself. Let's learn about the best Shopify app to create a sticky cart.
Put yourself in the customer's shoes and think if you are browsing products in a store and a sticky cart is missing while you scroll down the page. How uncomfortable will you feel? Yes, the same thing happens to your customers also. So there is a chance of leaving their cart abandoned.
In these cases, you can impress your customers to add their products to the cart easily through a single click and increase your conversion rate through an amazing app developed by Identixweb.
iCart Cart Drawer Cart Upsell
iCart Cart Drawer Cart Upsell is an all-in-one Shopify app for side cart customization and conversion rate optimization. With this app, you can improve your sales through its amazing features. If you are not optimizing your cart drawer then you are like leaving money on the table.

No need to worry about coding because with iCart you can easily design your side cart with its drag and drop interface. You can simply add your desired widgets and craft your side cart beautifully. Here is a breakdown of the most important features of the app.
Sticky cart & cart bubble
The sticky cart allows customers to buy with an add to cart button without scrolling back up as it will be always visible on the page when your usual add to cart button can't be seen.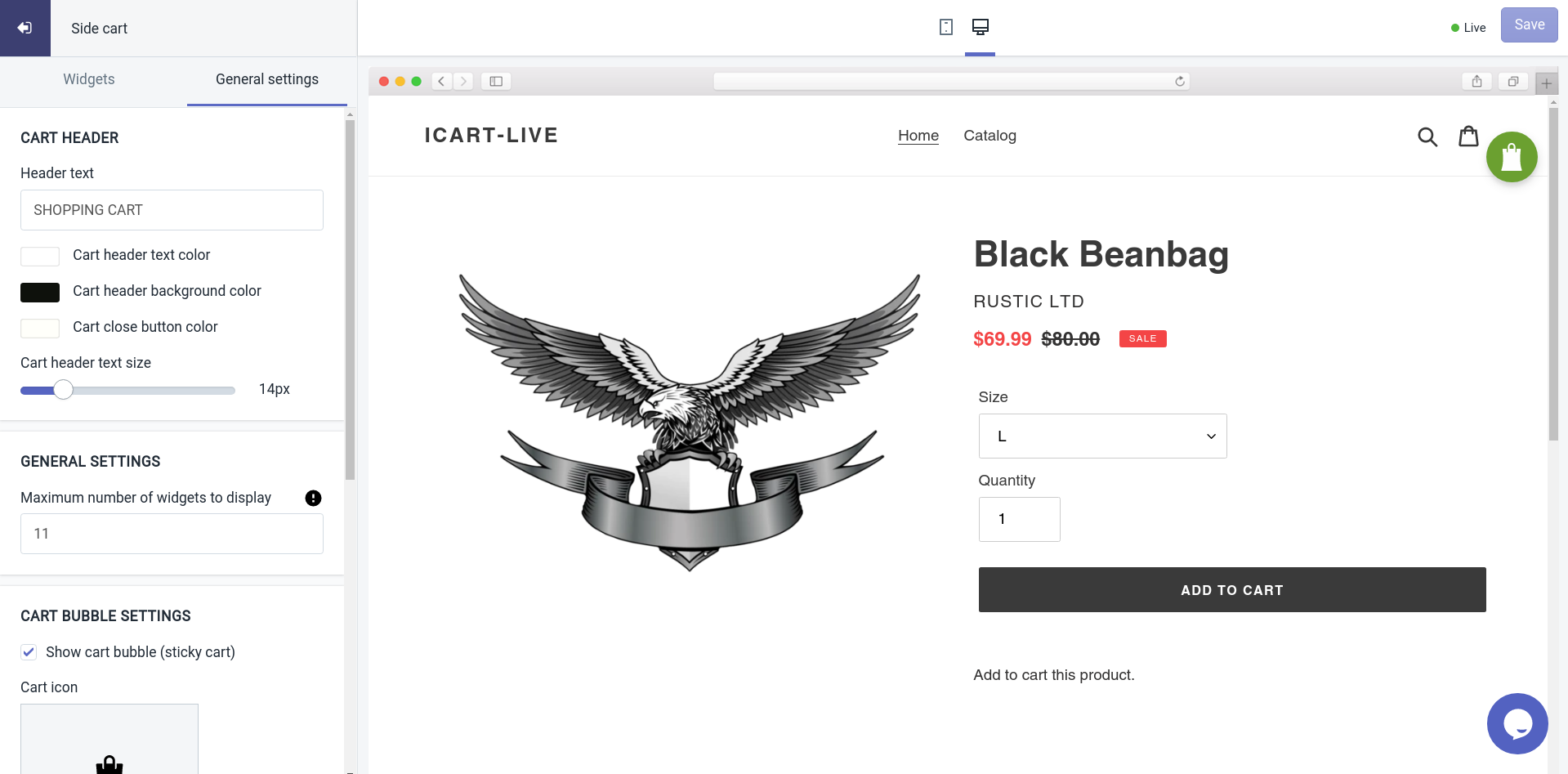 With a sticky cart, your customers will always have an opportunity to purchase products from your store at the same time it will boost your sales. Using iCart you can customize the cart bubble color, cart bubble icon color, and cart bubble position, and enable or disable the cart bubble.
In cart Upsell
Upselling is a sales strategy offering your customers the option of buying the more expensive item when they add a product to their cart so that you can get the maximum profit from their purchase.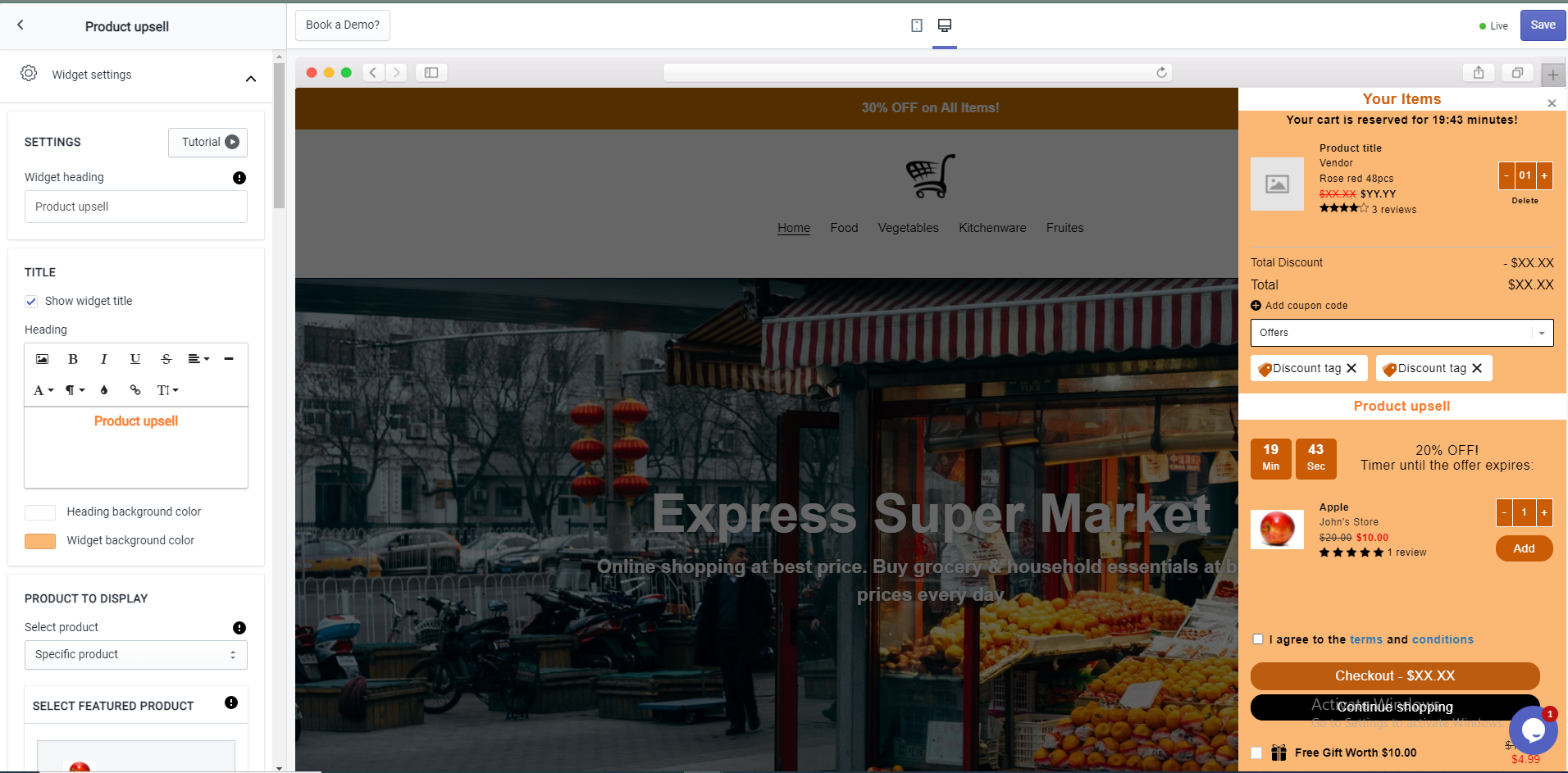 You can provide additional items right in their cart before they checkout. Impress them with cart upsell, time-sensitive offers, cross-sells, warranties, gift wrapping, the order noted, images, text, and much more. Using the customization widget of iCart you can customize it as you want it to be.
Product recommendations (cross sell)
Cross-selling is a sales technique of recommending related products to customers that have purchased them already. You can recommend related products to your customers with iCart. You can customize the products to be displayed, discounts, prices to be displayed, and many more.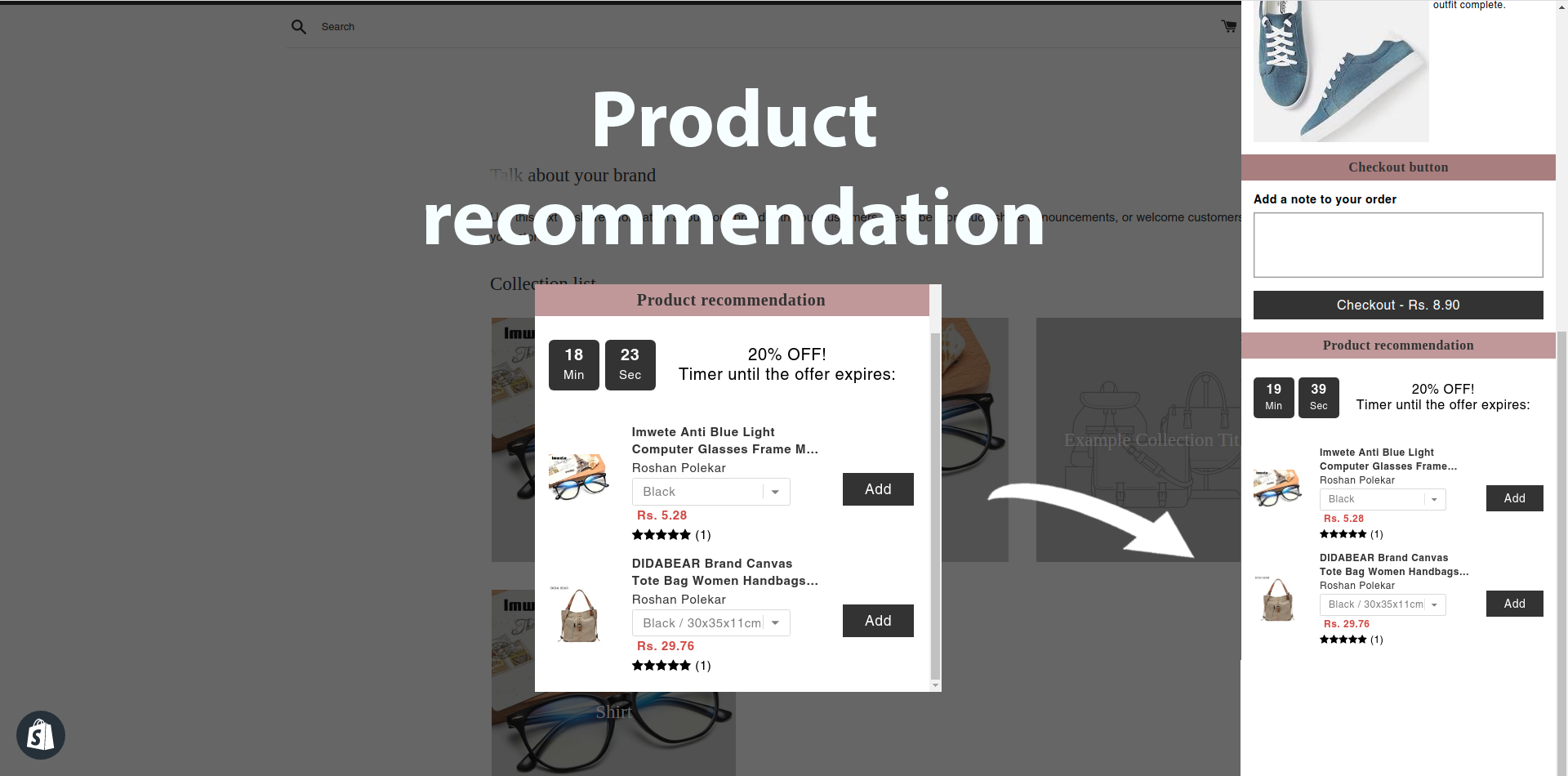 Advanced analytics
This app comes with advanced analytics by which you can track everything in your cart like impressions, clicks, conversions, revenue generated, and an increase in average order value.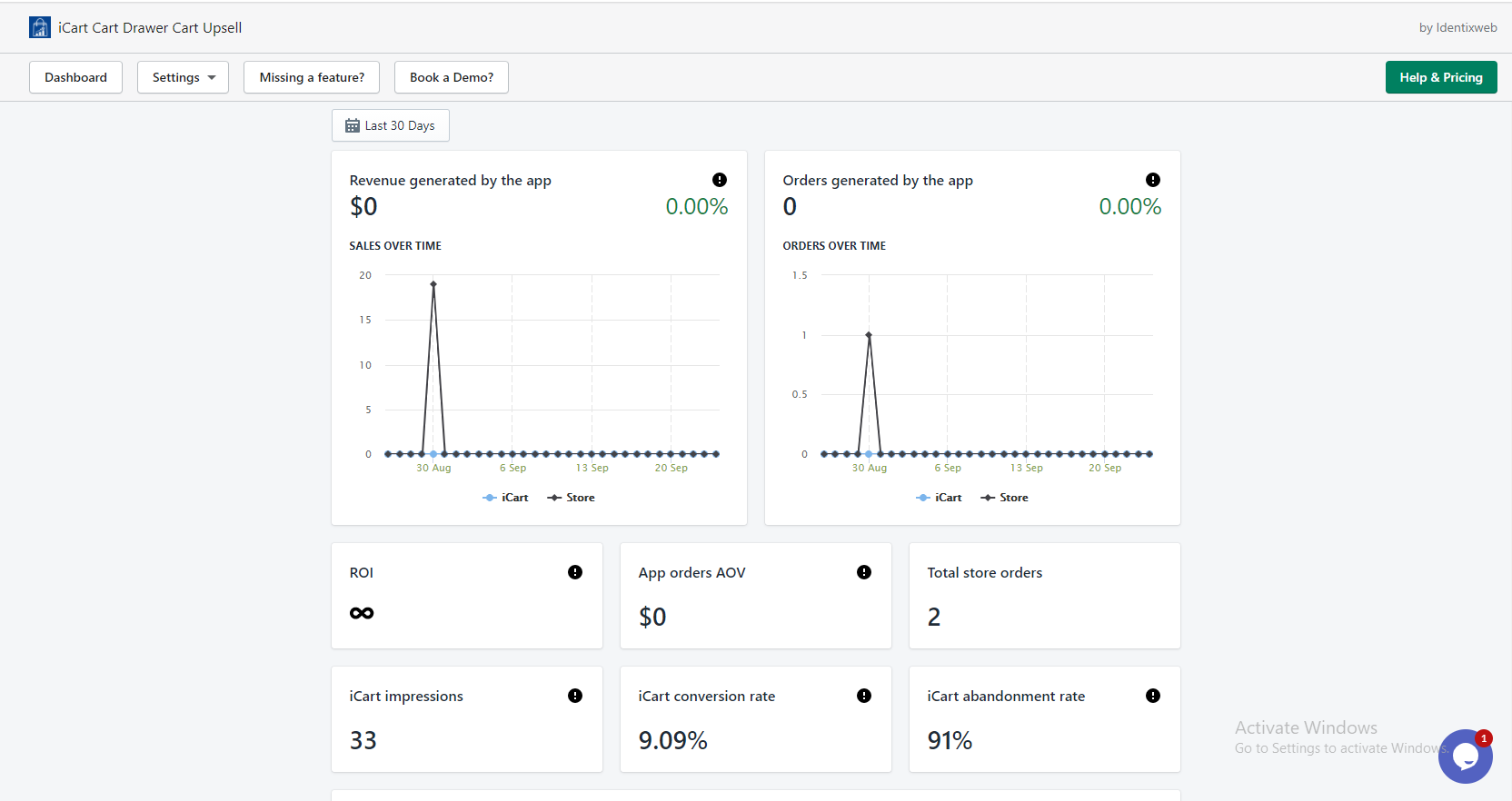 Drag & drop side cart builder
iCart makes it simple for you to design your cart drawer with its drag and drop interface. Any person from a non-technical background can use this app as there is no need for coding knowledge required. You can simply add your widgets, configure additional settings, and publish your side cart.
Final thought
After installing the app, you use this app completely FREE for 50 orders. To know how the pricing plans work and how they will be charged, read the charges section from this blog.