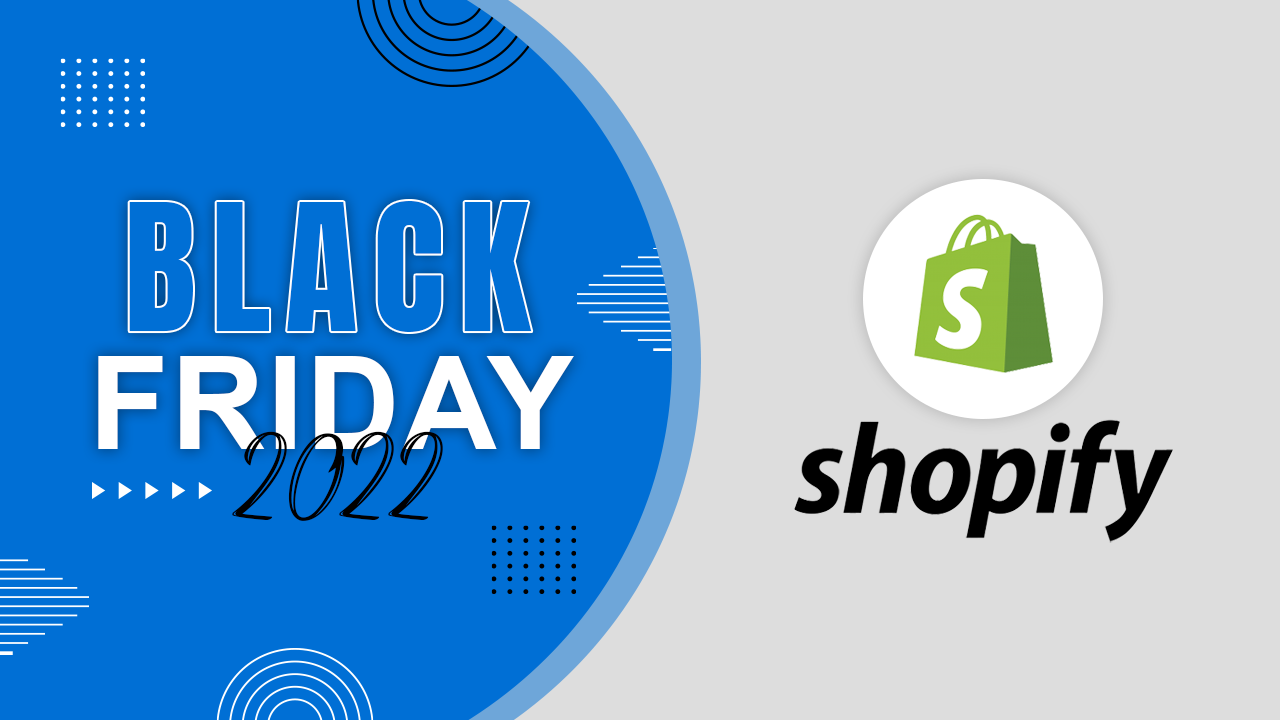 The biggest shopping days of the year are back! While Black Friday 2022 is around the corner customers will be eager to see the exciting deals from your Shopify store. For all online sellers, this is the day when you can leverage your advertising budget and make a significant impact on your sales. And as a store owner, you will be in confusion to add the best apps in your store so that you can give the best deals to your customers using the best features.
For businesses, Black Friday is all about conversions and revenue. In fact, 90% of the people who make purchases during Black Friday & Cyber Monday will make additional purchases. And here we are with the Best Shopify App Deals for Black Friday 2022. Before jumping to the apps let's get a quick idea about Black Friday & Cyber Monday.
What is Black Friday?
Black Friday is an annual shopping event just after Thanksgiving in the United States at the end of November. On Black Friday major store owners open very early and offer promotional sales to kick off the holiday season in the US.
What is Cyber Monday?
Cyber Monday is a marketing term for Ecommerce on Monday after Thanksgiving in the United States. Cyber Monday is one of the biggest online shopping days of the year.
Black Friday 2022 Shopify App Deals

iCart Cart Drawer Cart Upsell is an all-in-one sales booster Shopify app that allows you to upsell and cross-sell successfully in both the cart drawer and the full cart page. iCart is not only limited to upsells and cross-sells rather it has other features such as progress bar, product bundle, discounts, birthday collector, survey, and many more. Apart from this, you can track the performance of your store's sales gained through iCart through its advanced analytics.
Prominent features
Multiple discount tiers that reward and encourage customers to buy more
Sticky cart bubble to reduce cart abandoned rate
Coupon code box to spend more on their purchase
Countdown timer to show cart urgency
Progress bars to make people buy more
Intuitive design with drag and drop customizable template
Rules to create upsell and cross sell more specifically
Provoke customers to add to cart by volume discount, buy more save more offers, quantity break offer
Works with order delivery date, simply shipping protection, and review apps like Rivyo, Stamped.io, Reviews.io and LAI
Help you to reduce cart abandoned churn rate
BFCM Offer: Lifetime 20% OFF on monthly bill
Link: iCart Cart Drawer Cart Upsell
Discount code: Automatically applied when using the link (Valid until 30th Nov, 2022)

Order Delivery Date app allows your customers to choose specific date and time for their order delivery. This would help you to increase customer satisfaction and customer retention. Customers can choose their own desired date and time for store pickup and local delivery.
Noticeable features
View order listing and export orders to CSV file using various filters like date, location, order status & delivery method
Different date & time settings for different locations in store pickup and local delivery
Rescheduling delivery, pickup, shipping for customers on thank you page & for merchants in backend
Customer can preorder by choosing the delivery date and time and curbside pickup date of their package using the order delivery date picker
Restrict date and time area-wise
Set shipping date and time for block dates(holidays), blackout dates, and working days
Fraud prevention for store pickup
Multi-language support(translate app's text to store language)
Manage orders through Google Calendar
Custom tags to filter shipping, delivery and pickup orders
Customize your calendar by changing text, color, style, alignment by using custom CSS field
Set product availability
Print packing slip
BFCM Offer: 60 Days Free Trial
Link: Order Delivery Date
Discount code: Automatically applied when clicking the add app button (Valid until 30th Nov, 2022)

BeProfit is a one-stop-shop for eCommerce sellers to keep accurate track of all business expenses and to fulfil their full potential using the power of data.
The app centralizes data which streams from endless sources fast and at once, to provide a 360° view on business performance including insights to optimize profitability.
BeProfit features custom reports, marketing performance & product insights, LTV cohort analysis, and more.
BFCM Offer: 30% off the first 3 months
Link: BeProfit
Discount code: IDENTIX30

Retainful is an all-in-one Email Marketing Automation & Conversion app for WooCommerce and Shopify stores. Automate all your email marketing needs – recover abandoned carts, send thank you emails, win back inactive customers, launch refer-a-friend campaigns and more. Get Retainful at 30% OFF this Black Friday.
BFCM Offer: 30% OFF
Link: Retainful
Coupon code: BFCM30
Koala Inspector

Koala Inspector is your private eCom detective. It's a market research tool that helps eCommerce and Dropshipping sellers make data-driven decisions and get ahead of their competition.
BFCM Offer: Unique Lifetime Discount of 50%
Link: Koala Inspector
Discount code: BFCM2022