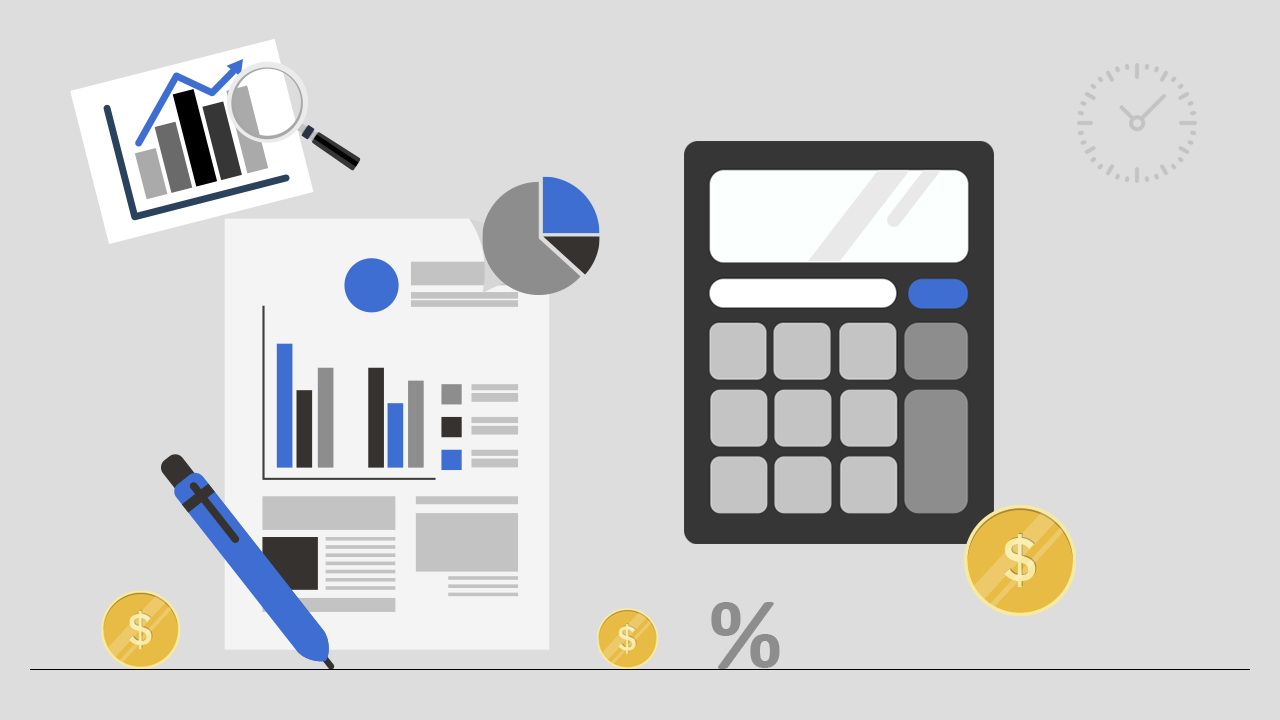 Some of the most successful eCommerce businesses worldwide run on accounting software, and it's easy to see why. This software helps companies organize and store all their financial data in an efficient way which can be used for reviewing and analyzing their business as well as preparing tax returns. In fact, many businesses nowadays even choose to outsource accounting to streamline their financial processes.
There are so many accounting software options out there, that you may find confused as to which one to choose. But which one is right for you? Here are the 5 Best Accounting Software for Small Businesses to Large Businesses.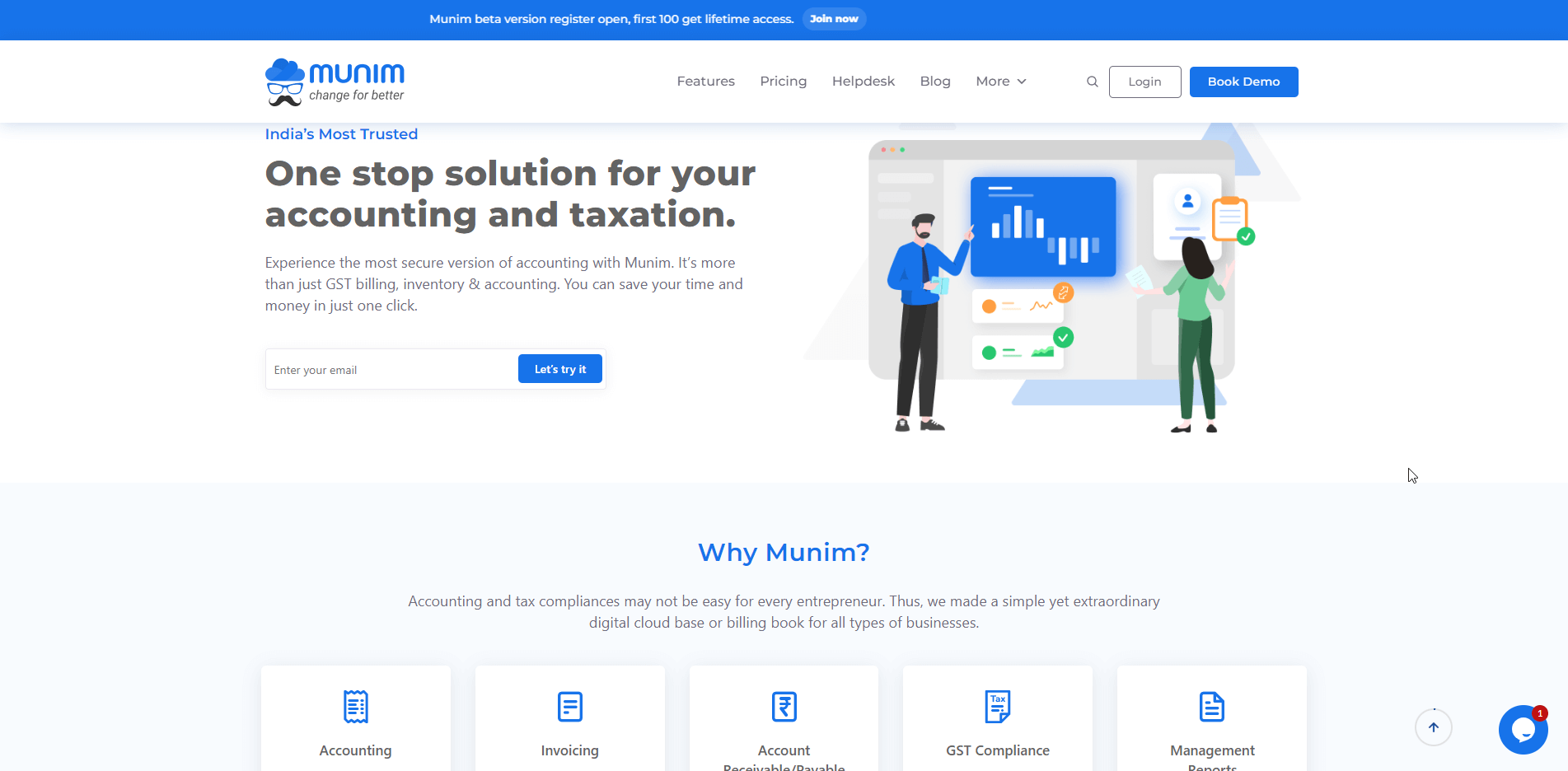 Munim is cloud-based accounting software that offers all accounting, invoicing and taxation solutions in one place. It is a reliable and easy-to-use software for all types of businesses. It features a responsive and secure platform for managing GST billing, invoicing, payments, tax compliance, inventory, accounting, and many more.
With Munim you can get real-time insights into every aspect of your company's performance and discover new ways to optimize processes. Take control of your business bookkeeping and tax compliance with time-saving automation and remote access. Improve cash flow, get paid faster, and get more done.
No matter how complex is your business, you can manage your bookkeeping effortlessly with Munim anywhere, anytime. And the most interesting part is that Munim is free for the 100 users.
Features
Maintain your business finances at one place
Manage your account payables and receivables
Check your inventory instantly
Manage invoices automatically
Manage cash flow confidently
Analyze incomes and expense
Add your staff with different user rights
Invite your CA for collaboration
Manage multiple businesses with a single login
Stores payment information with security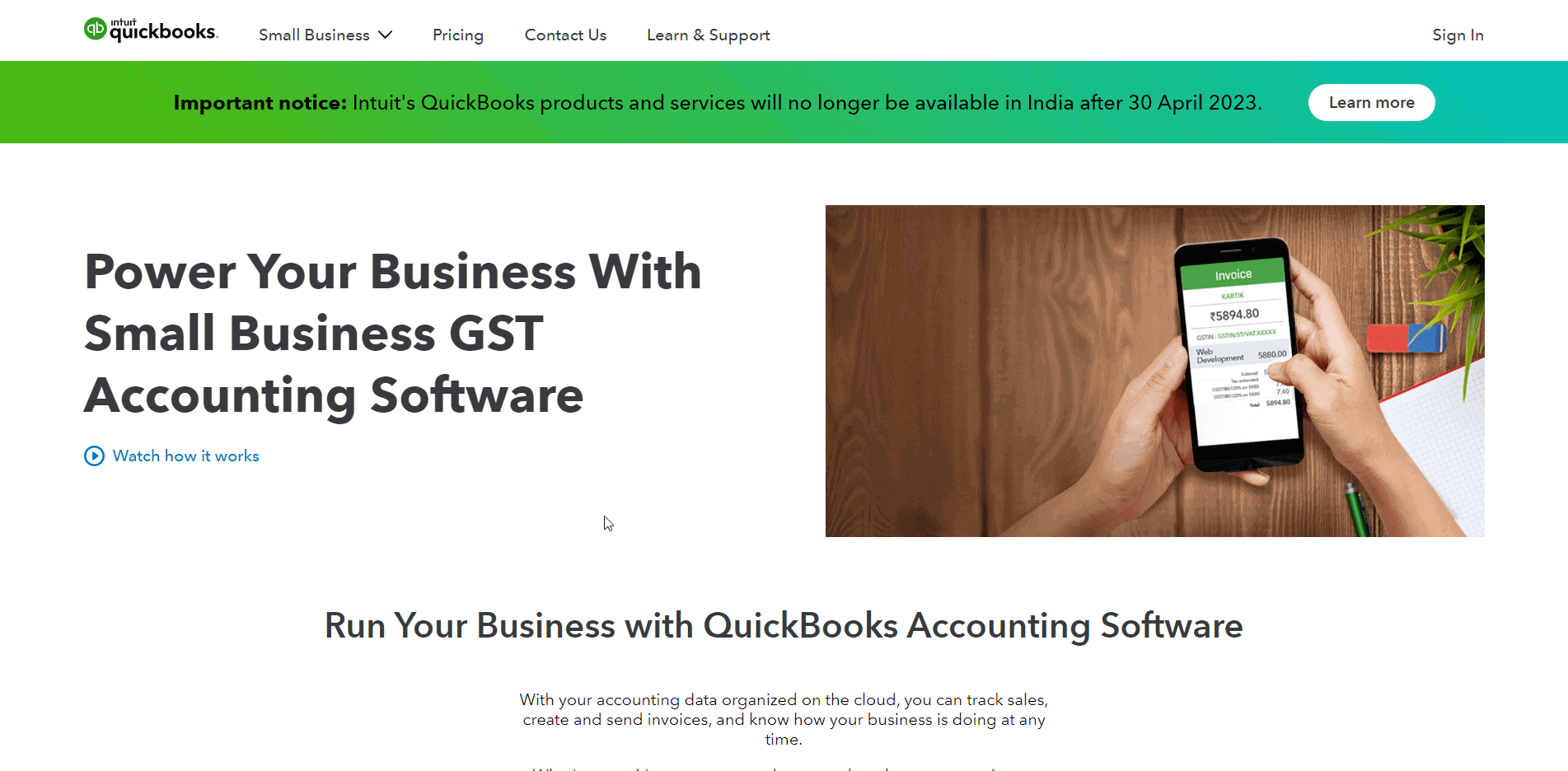 Quickbooks is cloud accounting software for small businesses. Quickbooks is really easy to use. To make eCommerce experience better Quickbooks has integrated with third-party tools. Quickbook has done Shopify integration through an app to make it easy for you to use Quickbooks in your online store.
With Quickbooks, you can manage your business expenses, invoices, cash flow, and many more.
Features
Cloud accounting
Invoicing
Online banking
Accounting reports
Cash flow management
Time tracking
Accounting reports
Multiple users
Free unlimited support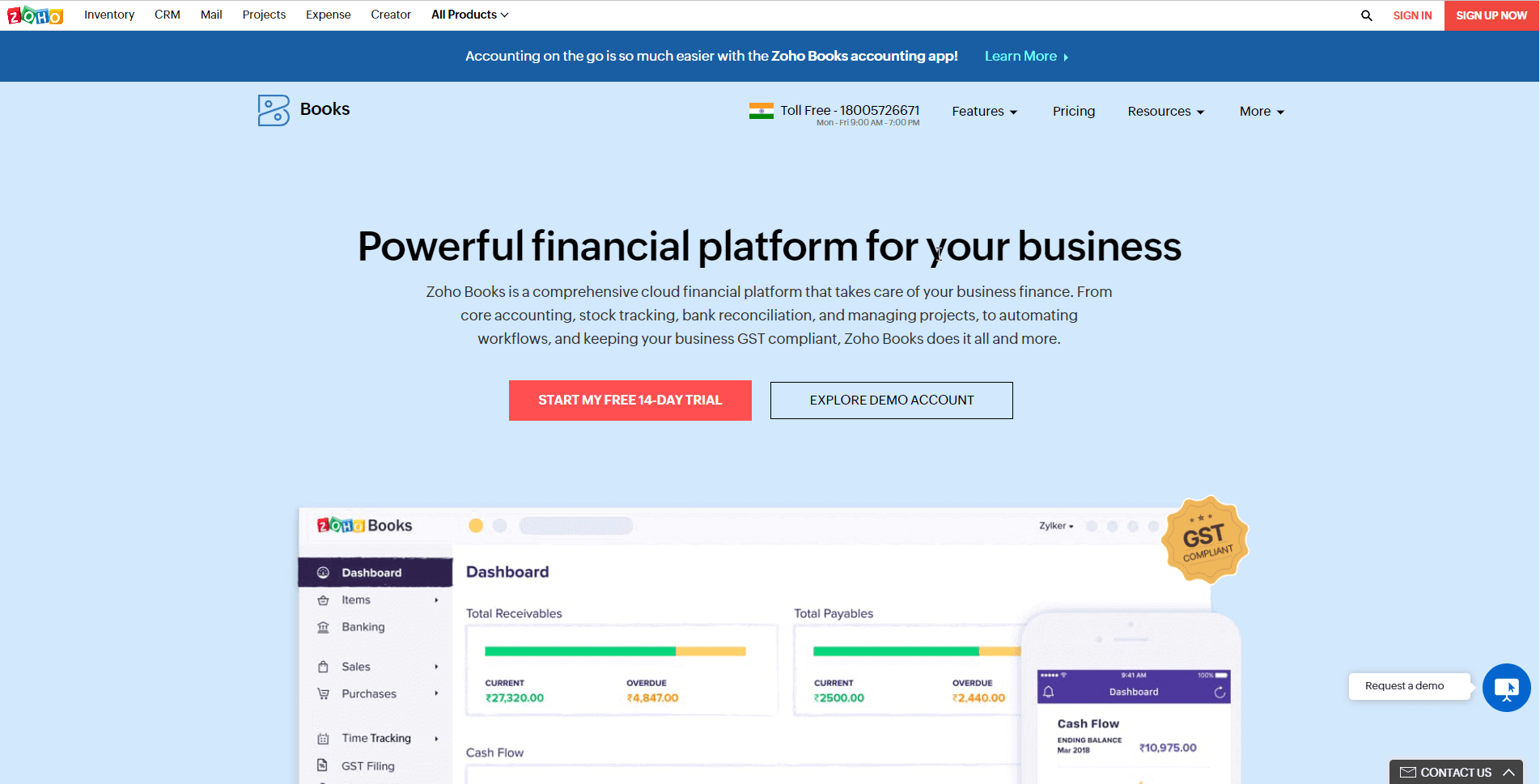 Zoho books is an all in one cloud-based financial platform for your ecommerce business. From basic accounting to GST compliant everything is done by Zoho Books. Zoho Books is suitable for all types of businesses.
From core accounting, stock tracking, bank reconciliation, and managing projects, to automate workflows, and keep your business GST compliant. Zoho books is easy to integrate with your eCommerce platform and you can automate your bookkeeping and financial workflows.
Features
Invoicing
Client Portal
Bills
Projects
Sales orders
GST
Audit Trail
Reporting
Documents
Estimates
Expenses
Banking
Inventory
Purchase Orders
E-invoicing
Online payments
Automation
Vendor portal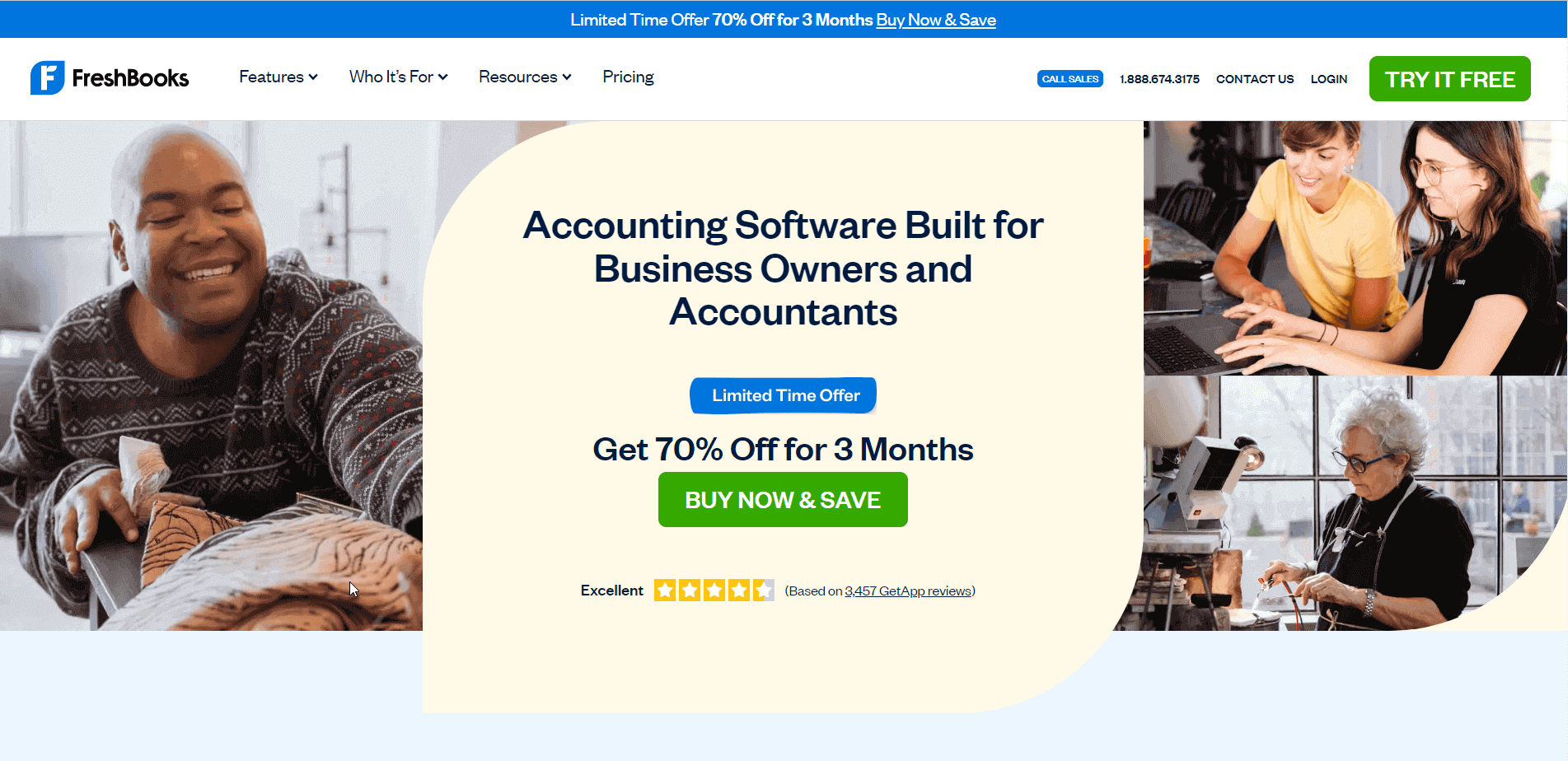 Freshbooks is an easy to use accounting and bookkeeping software any business size. If your eCommerce business needs an all in one solution the FreshBooks is the right solution for you.
Freshbooks integrates with over 100 great apps to streamline your business, help you connect with your team and clients, and better understand your business.
Features
Accounting
Mobile
Apps
Payments
Clients
Projects
Estimates
Proposals
Expenses
Reports
Invoicing
Time Tracking
Mileage tracking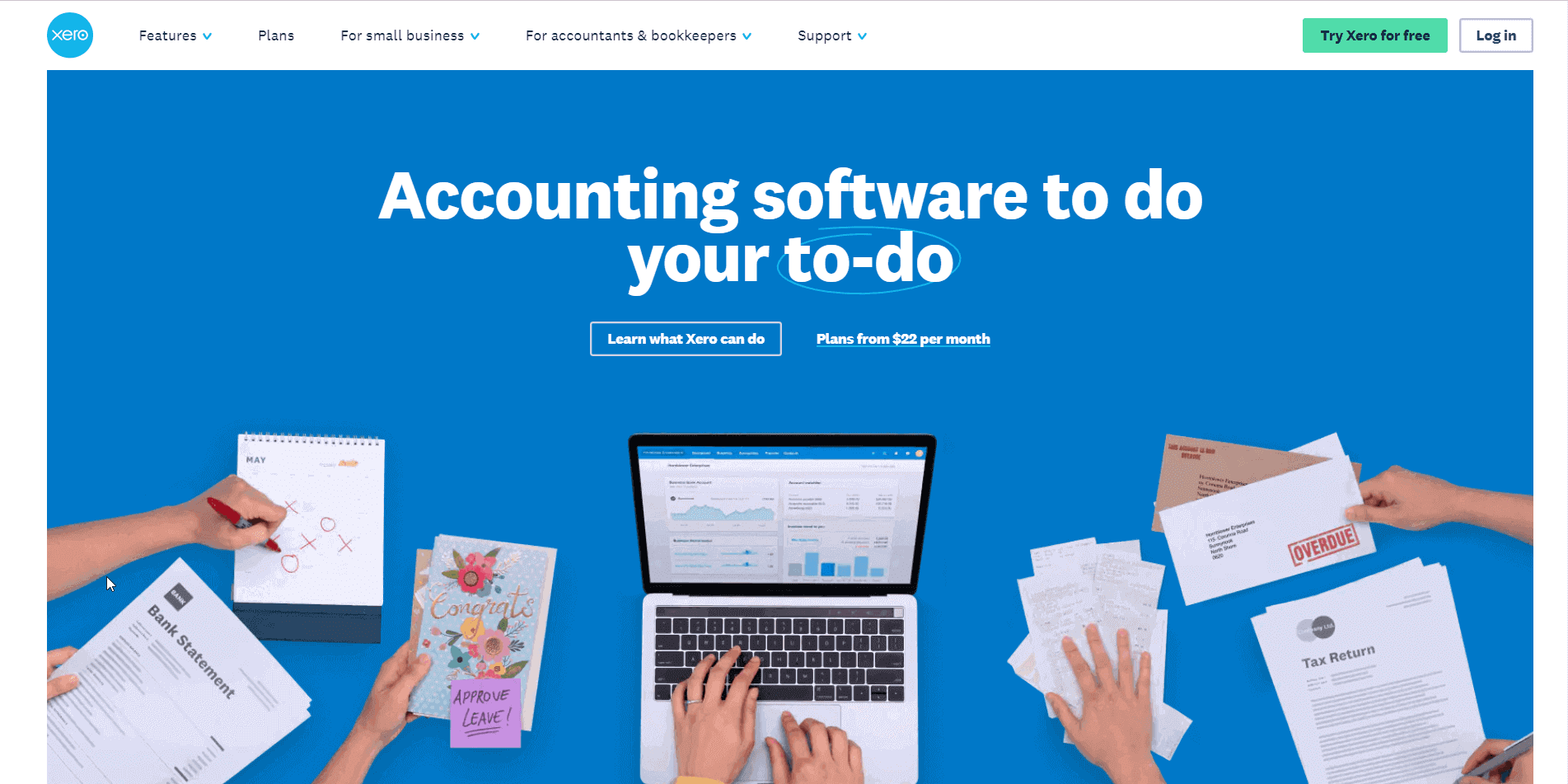 Xero's online accounting software connects small business owners with their numbers, their bank, and advisors anytime. You can manage everything in one place.
Xero connects with your bank and easily sync bank and financial information. Xero's features are designed to make life easier for small businesses – anywhere, any time.
Features
Pay bills
Claim expenses
Bank connections
Accept payments
Track projects
Pay runs
Bank reconciliation
Manage Xero contacts
Capture data
Files
Reporting
Inventory
Send invoices
Multi-currency
Purchase orders
Quotes
Sales tax
Analytics
Accounting dashboard
Manage fixed assets