Upselling and cross-selling have been becoming popular techniques, especially on eCommerce platforms like Shopify to increase the average order value of the stores. Once amazon's CEO Jeff Bezos revealed that 35% of sales were a direct result of cross-selling. Now you can imagine the power of showing upsell and cross-sell, right? Yes, if you are showing relevant upsells and cross-sells to the right customers then you can surely increase the sales and revenue of your Shopify store.
Now if you are a beginner on an eCommerce platform like Shopify and wondering about queries like upselling meaning, cross-sell, up-sell vs cross-sell, which is the best Shopify upsell app that you should use? Relax we are not going to leave you unanswered about all your questions. This guide will help you to understand every aspect of upselling and cross-selling.
Upselling Definition
Upselling is a sales strategy used to encourage a customer to spend more by purchasing an upgraded or more expensive version of the product that the customer is buying.
What is a Cross-Sell?
Cross-sell means showing related products of the product that has been already bought by the customer.
Upselling VS Cross Selling
Upselling means offering an upgraded version of the product that's being purchased by the customer, while cross-selling means showing a related product to a customer.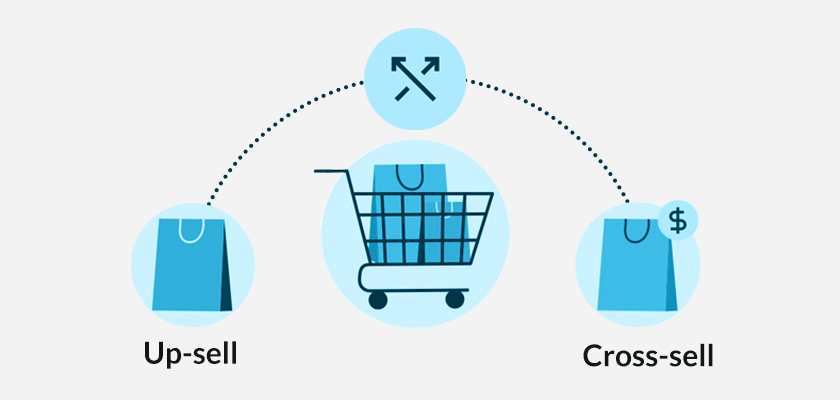 Why do you need to upsell?
Implementing upsells into your Shopify store gives you a bunch of benefits like:
Increase the average order value of your store
Upselling in your store can increase the average order value of your store by satisfying your customer's needs and at the same time, upsells will help to improve the customer lifetime value. Because when your customer is already planning to purchase a product from your store you are offering them an expensive product or related product to the product that they have purchased which will double your profit.
Enhance customer retention
Showing upsell and cross-sell will help to improve customer retention because you are saving their time by giving them relevant products that they were looking for. This results in growing your business and at the same time, you can build a stronger relationship with your customers by giving them a better shopping experience from your store.
Tips to do effective upselling and cross-selling in your Shopify store
Be relevant
There will be no meaning in your upselling and cross-selling until you are not showing relevant products to your customers. The more relevant your upsell and cross-sell are, the more the conversion rate you will achieve. Conduct customer journey analysis, target your audience, and show them relevant products as upsells and cross-sells.
Offer a discount for your customers
Giving discounts is another best way to boost your sale and cross-sell. Giving discounts is a great way to drive traffic to your store and increase the conversion rate. Give discounts along with your upsell and cross-sell. Even if you give a discount of a slight price change from the original product price can make your customers feel special. By seeing it customers will tend to buy products from your store.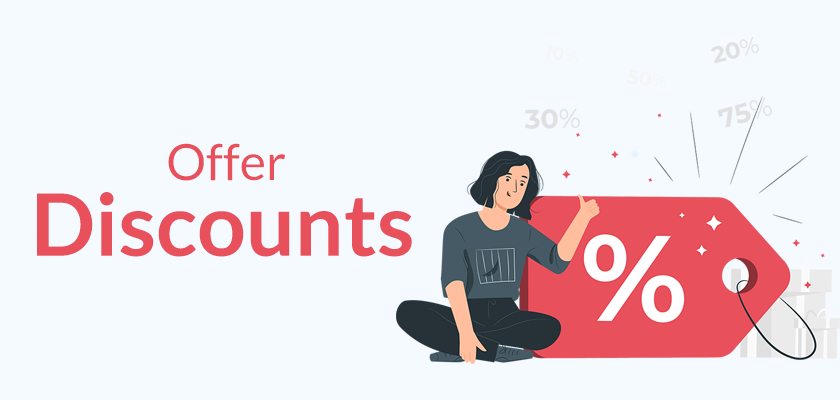 Create a sense of urgency in your store
Creating urgency in your store will make customers desperate to purchase products from your store. To show urgency you can use words like "only today", "time-limited offer", etc. By seeing these words in your store customers will be encouraged more to buy those products that you have shown as upsells or cross-sells.
Display recommended items
Recommended items are a great way to increase sales on your Shopify store. Most successful stores like Amazon use this strategy to increase sales. They have applied this strategy to all product pages and on all categories.


Build trust in your customers
Creating trust in your customers is a challenging part of a business, especially in eCommerce. Because people don't get trusted immediately in online stores so you need to show something in your store from which they will tend to buy. You can show reviews of previous customers, and experience/testimonials of your previous customers. By seeing this, there is a high chance to increase positive decision-making in customers.
Now one main query left in your mind would be about selecting a Shopify to upsell app to help you in showing upsells and cross-sells in your Shopify store. Here is one amazing Shopify upsell app for you called iCart Cart Drawer Cart Upsell which will help you to show upsells and cross-sells with time-limited offers, gift wrap, birthday, and many more. Apart from this, you can change your offers based on different parameters like products in the cart, number of items in the cart, cart value, customer location, product tags, and many more. This upsell app comes with advanced analytics so that you can track everything in your cart like impressions, clicks, CTR, revenue generated from the app, increase in average order value, and many more. After installing the app you use it completely FREE for 50 orders.
To know more detail about iCart please refer to the below video tutorial.
Conclusion
Start upselling and cross-selling in your Shopify store and increase your profit margin by satisfying your customer's needs. Remember to target the right audience and show relevant products to them in upsells and cross-sells.