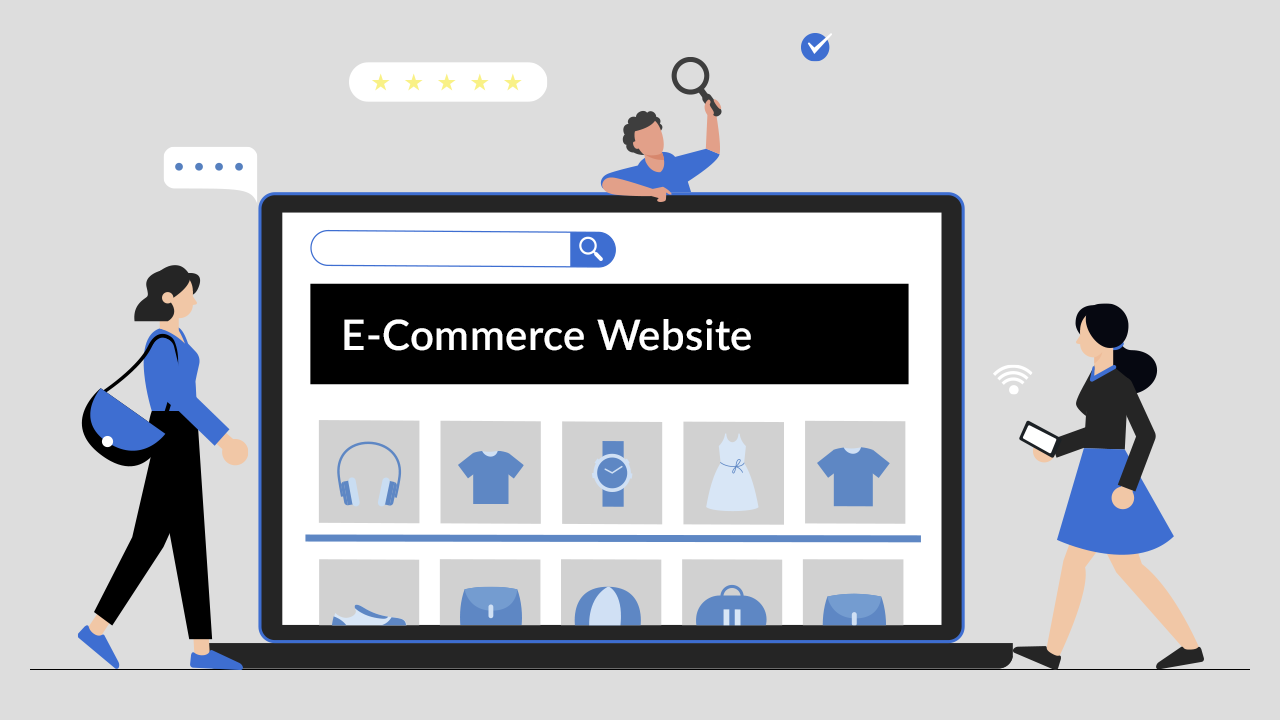 We have seen a vast growth of E-commerce business than previous years in Singapore. Due to its widespread and government support more entrepreneurs move forward to start a new business over there. Many digital stores are increasing from clothing shops to giants like Lazada and Zalora in Singapore. Anyone can create an online store these days. But what about the competitors who are just behind you. So here comes the point of considering a few things before developing an eCommerce website in Singapore.
Select a Domain & Hosting Provider
Before starting the process of eCommerce website development you need to register a domain name for your online that you are planning to create. A domain is nothing but just an address of your website which provides access on the internet. Some of the examples of domain names are Google.com, Facebook.com, Youtube.com, etc.
Don't think that those domain names which ends with.com are top-level domain. There are many other top-level-domains like .edu which is used by most of the universities, .gov which is used by government agencies. Apart from this, there are domain names which end with country code like .uk and .sg. Examples of Singapore websites include Lazada.sg. Actually selecting a domain name is not so big task. It's simple. It will be beginning with that name which you are going to set for your company. It should be very simple, brand, short and free from copyright infringement.
After selecting the domain name the next step is to choose domain registrars. There are many domain registrars available. But I personally suggest you use GoDaddy Singapore. Every host provides various registration packages. You can look into all registrars and packages and choose as per your requirement and choice.
Choosing the platform
As you got a domain name. Now the next step is choosing the right platform to build your website. Every popular platform ha something to offer unique. It can be their features, functionalities, rate, customizability or any other factors.
There are many popular platforms like WordPress, Wix, Squarespace, Shopify and many more. But I personally suggest you Shopify. Because when all other platforms focus on providing extra features and all. Here Shopify focus on E-commerce website development. Shopify offers beautiful and attractive themes. The Shopify eCommerce platform allows you to add extra functionality to your Singapore eCommerce website. Shopify also offers 14 days of free trial.
Check out to know about launching an online store on Shopify.
Functionality & Usability
Every eCommerce platform comes with different features. Whether you are using WordPress, Wix, or Shopify all of them will offer you the same functionality to view products, track purchase and all. You should check the availability of checkout, payment, shipping methods. Nowadays there are varieties of email marketing plugins for WordPress that are more powerful tools that will help you to interact or influence your customers.
Mobile & Responsive Design
Creating a website is not useful until it is not responsive. As now all are mobile users. People look more towards mobile responsive websites. The main thing is to check that is it responsive to desktop and mobile. If your website will not be responsive then the chances of users leaving your site will be more.
This blog has covered most of the common things so far. So I hope this blog will be helpful for your new eCommerce website.