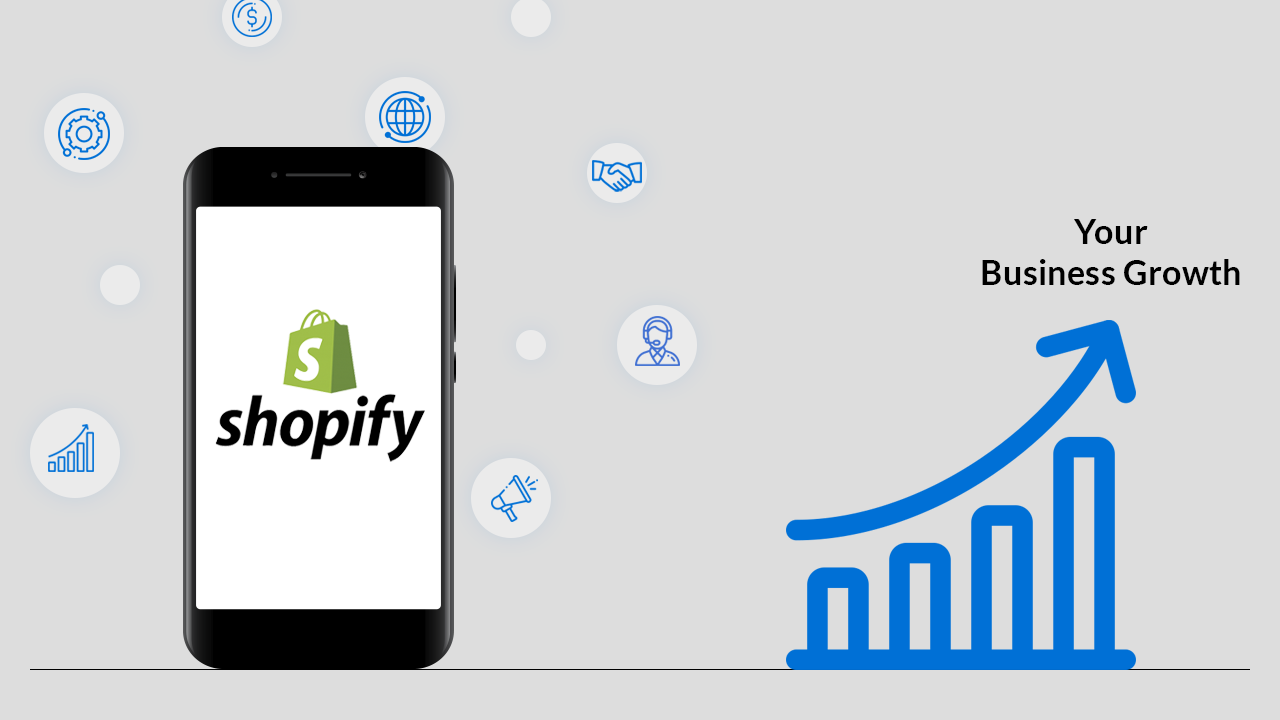 If you have your Shopify eCommerce store then you might have heard about Shopify experts and partners. Shopify has come with a variety of features that will help your business growth. Shopify is a comprehensible platform where even a beginner in web development also can start an online store easily with less effort and time. However, at some point you need to know extra more to get the most out from your business – there comes Shopify partnership.
So come let's discuss who Shopify partners are and why it is so important for your business growth. You can easily create your E-commerce store with Shopify. Most of the functions you can handle it by yourself. But what to stand out from the competition. For that, Shopify partners and experts are there to help you out.
Shopify partners can help you out from many tasks. It provides the chance to add a few custom features for your business requirements. They will assist you with all the features of the Shopify store, from designing to marketing in between.
Know Shopify partners and Shopify experts
Before moving to the topic, you need to know the main difference between Shopify partners and experts. Shopify partners are the agency or a person who has partnered with Shopify. They earn through clients by referring Shopify to them. While Shopify expert is like a certification from Shopify itself having a good track record of success with Shopify. Here are some of the expert's categories
Shopify Partners for Store Setup
Shopify Designers
Shopify Developers
Shopify Ecommerce Marketing
E-commerce Photographers
Why Shopify partners are important?
You can gain many things on your website using the professional services of Shopify partners. They offer you many features. They will help your website from scratch including payment gateways. Shopify partners help you to create a new store or to migrate your store from one platform to another platform.
How to join the Shopify partners program and what is its eligibility?
It is free to join the Shopify partners program. Any web designers, developers, or service providers can become Shopify partner. To become Shopify partners you just need to signup on the Shopify website. Once you become the Shopify partner then you need to complete the following activities every 12 months.
Affiliate link referrals
Development store referrals
Upgrade or Refer an existing Shopify client to Shopify plus
Remember if any of the Shopify partners fail to follow these activities then they will stop receiving share and referral fees.
Shopify partners helping in Shopify design
Without design, there is no store. Although Shopify comes with various paid and free themes, many eCommerce stores need custom designs. It is very important to check that your Shopify store is compatible with all devices. If your store is not mobile compatible, then you can lose many conversions.
Shopify partners helping in Shopify marketing
Your website will be in no use until users can't find it. It is not just completed in developing an eCommerce store with an attractive design until you don't attract new customers to your business. People should know about your store and what you can do through marketing. A Shopify partner can do marketing for your store which will rank in search results.
Shopify partners helping in Shopify functionality
Confused with so many collections? Not sure about changing drop-down menus? Shopify experts help with various functionalities like filtering products and the checkout process to optimize your conversions.
Conclusion
I hope that now you know the importance of Shopify partner. But the question will be like how should I choose the right partners for my Shopify store? It is not a big task. Prepare a list of few Shopify partners and see their reviews and previous works. See their reviews and portfolios. Study their details and hire the perfect one for your business growth.