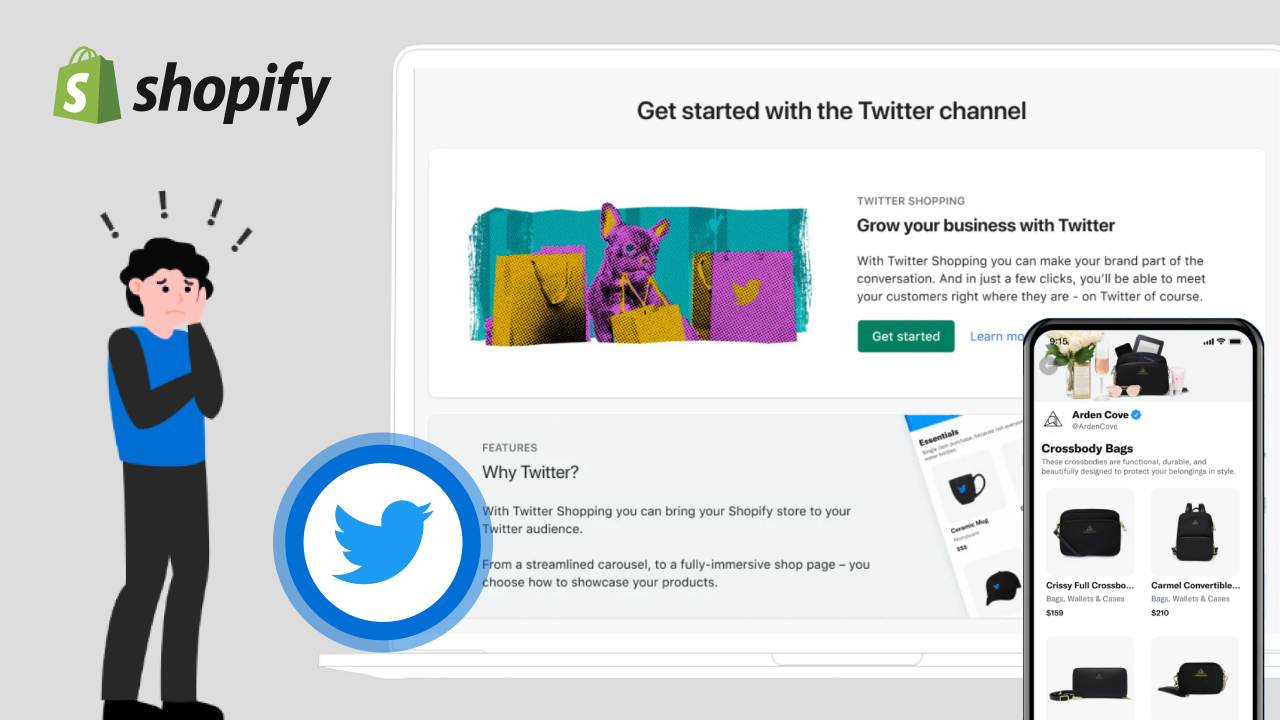 You may have heard that Twitter has started allowing merchants to sell. When Twitter announced the news that merchants can now sell on their platform, this created a big buzz. The Twitter sales channel is a new way to increase sales and engagement. Shopify merchants can start using and benefiting from Twitter by installing the sales channel plugin. Not only can the sales channel help you interact with your audience and build an engaged community, but it also allows you to take a step forward in promoting your brand.
Twitter's Shop Spotlight and Twitter Shops features can be used for no additional cost by eligible businesses in the US. The sales channel lets you pair your store with one of the world's most popular social media platforms, displaying shoppable products directly on your profile.
Shopify provides a variety of ways to display your products, including a carousel with up to five items or 50 products on Twitter Shops with a button on your profile that is accessible. Once a buyer clicks on the product they will be redirected to the respected product's display page on your Shopify store where they can checkout.
Now, US shoppers on iOS devices can view and engage with Twitter Shops, and US shoppers on Android and iOS devices can see the Shop Spotlight.
What you can do with Twitter Shopping?
Product discovery on your Twitter profile: The Twitter sales channel automatically syncs your Shopify products to your Twitter profile including images, titles, and descriptions.
Curate a Shop Spotlight or Twitter Shop: You can select how you want to showcase your products on your Twitter profile. Twitter Shop will display products up to 50 products or a Shop Spotlight carousel will display up to five products.
Manage it all from your dashboard itself: You can directly check your storefront's status from your Twitter Shopping Manager in your Shopify dashboard.
Grow your audience: You can use the ads platform to create a campaign by which you can build your audience and can drive more traffic to your shoppable profile.
How to setup the Twitter sales channel on your Shopify store?
To use the Twitter sales channel you must be based in the US, sell physical products, and should have a professional Twitter account.
Step 1: From your Shopify admin go to the sales channel and add Twitter Shopping to your store.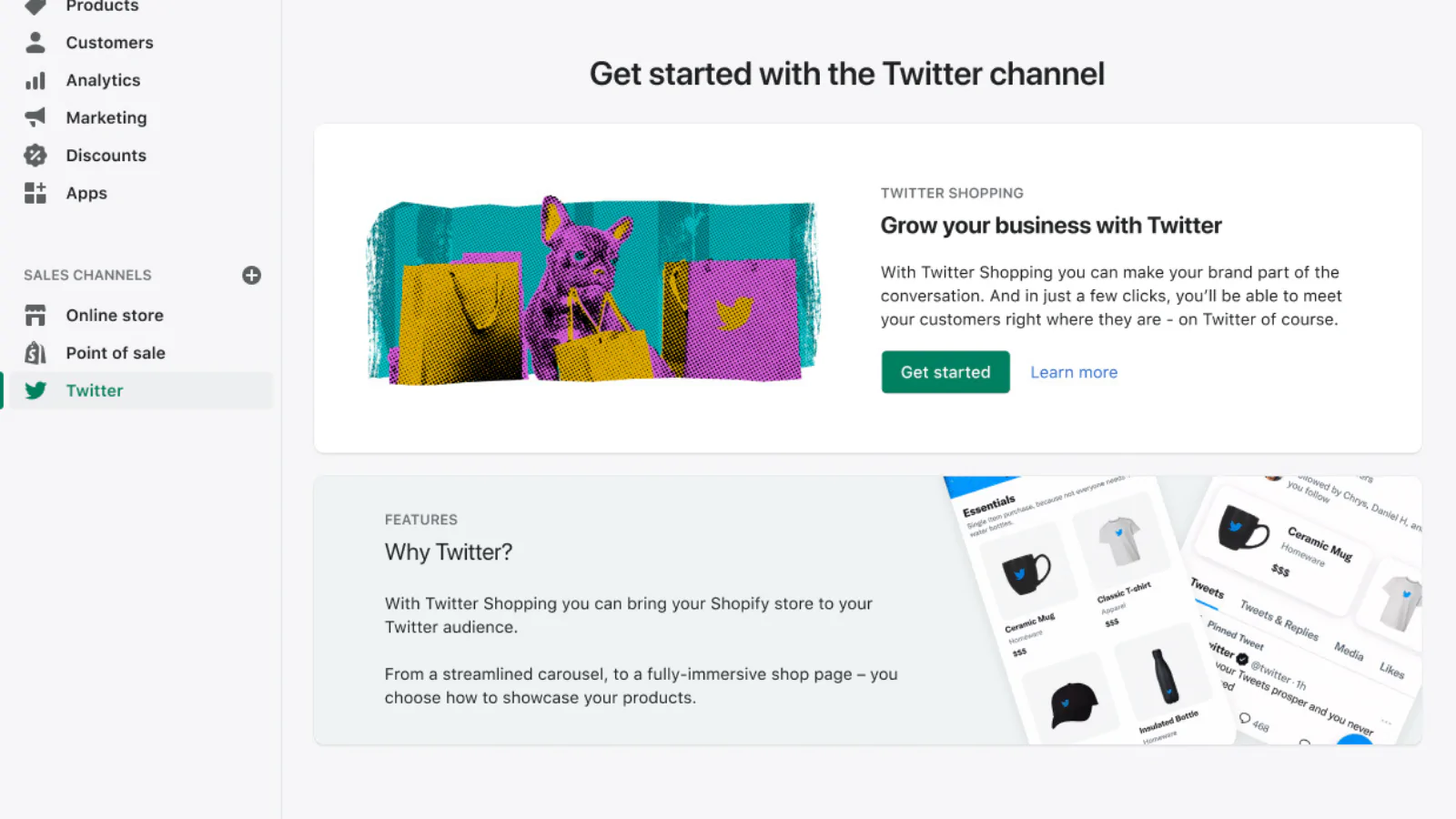 Step 2: Create your first product set, give name to it and products to the collection.
Step 3: Choose how you want to show your product: a smaller Shop Spotlight carousel under your bio or a more extensive Twitter Shop.
Step 4: Publish to your profile.
Here you go.