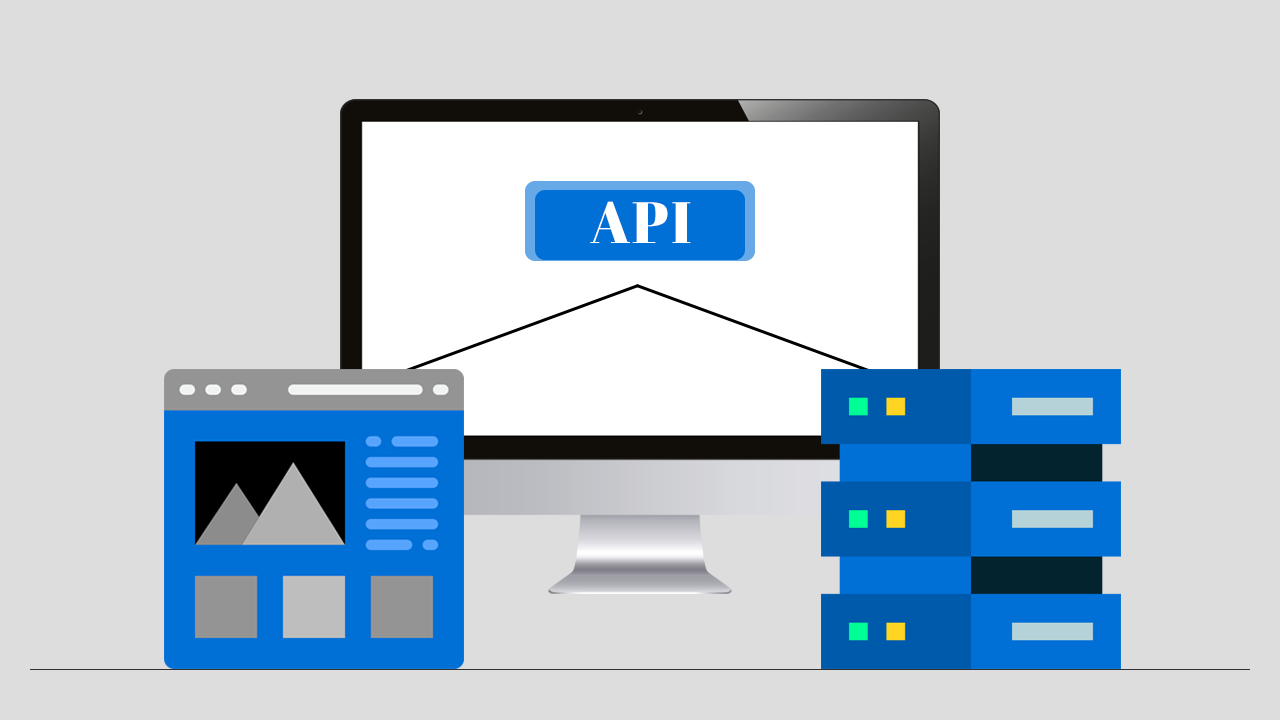 The eCommerce industry has made a drastic change nowadays and merchants always wanted to implement new things to give a better shopping experience for their customers. To meet the customer's needs, online stores should keep in touch with the new technology trends.
For the last few years, headless commerce has been very popular. Lots of retailers have been adopted this to present their products in the front-end with more flexibility. Headless commerce allows businesses to make quick changes and grow faster by providing more options.
What is headless commerce?
Headless Commerce is basically an architecture solution in which the front-end is separated from the backend running on a server somewhere. In headless commerce customization is possible because both front end and backend are decoupled from each other.
Benefits of headless commerce
It enriches the buying experience of customers
Freely customize anything the way you want
Provide a consistent experience for your customers
Seamless integrations
Better conversion rates
Faster time to market
Best headless platforms for eCommerce in 2022
Shopify Plus also uses headless commerce that lets you separate your front-end design from the back-end managed by the storefront API. Headless commerce gives you the full freedom to create custom storefronts and give your customers the best brand experience. With Shopify Plus headless eCommerce, you can expand your selling opportunities worldwide.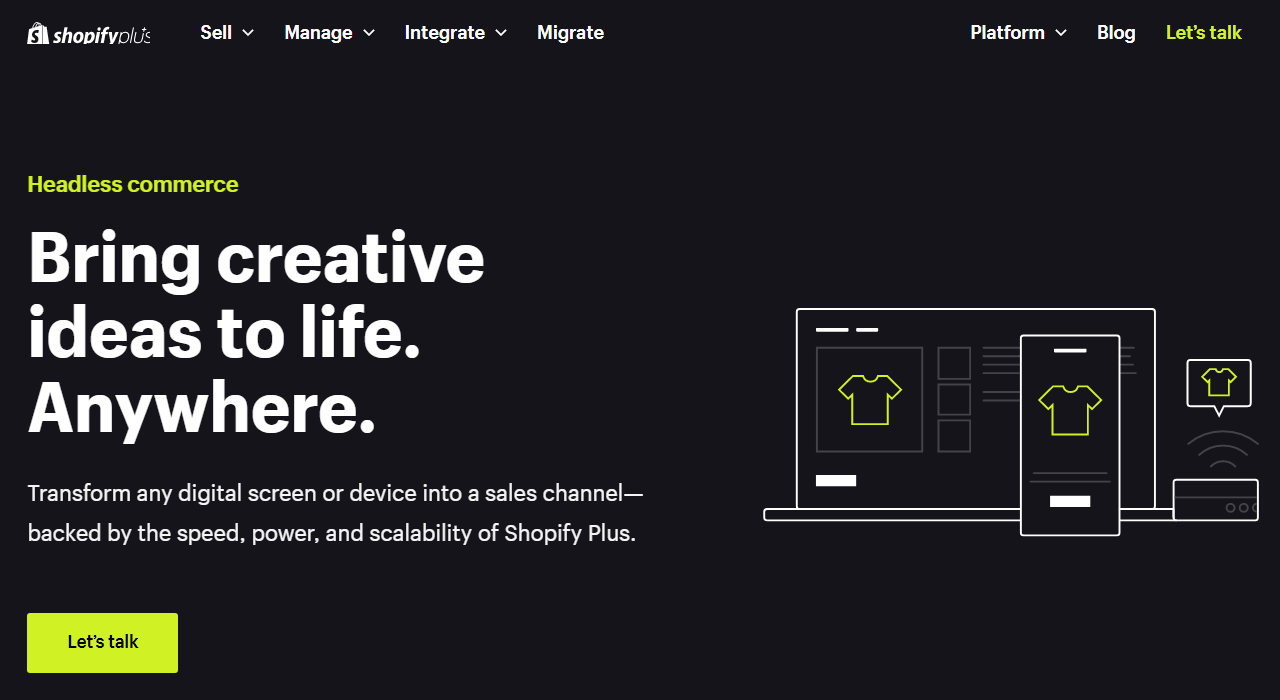 In BigCommerce the presentation layer is decoupled from the commerce engine which allows you to run multiple stores across various front-end solutions from a single BIgCommerce account. With the BigCommerce headless you can deliver API-driven experiences through your CMS, DXP, application, device, or custom front-end.
Magento Commerce allows you to create, evaluate and deliver app-like experiences for your customers. Magento Commerce allows developers to work independently and make custom front-ends. With the headless API, you can give a seamless experience for your customers across every channel and device.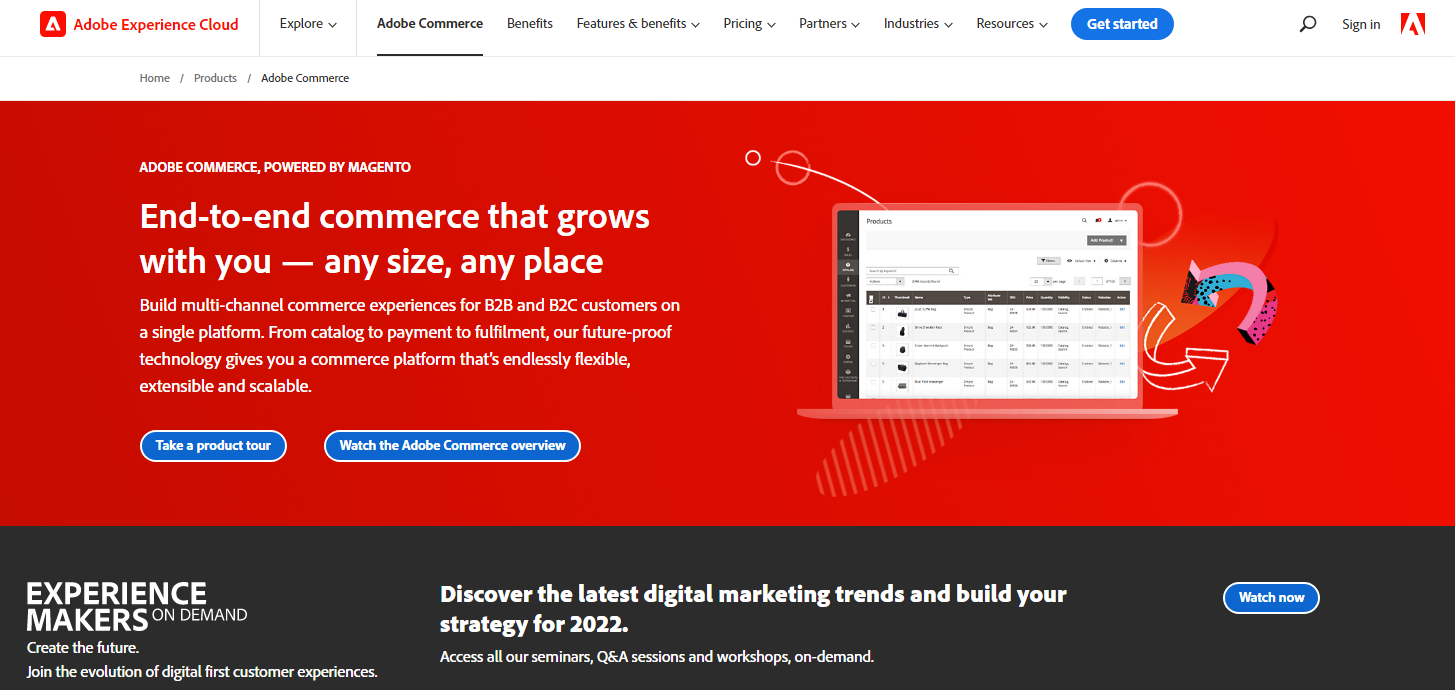 Just like all the above platforms Elastic Path also uses headless commerce. Using headless commerce Elastic Path allows you to customize and deploy a unified commerce experience.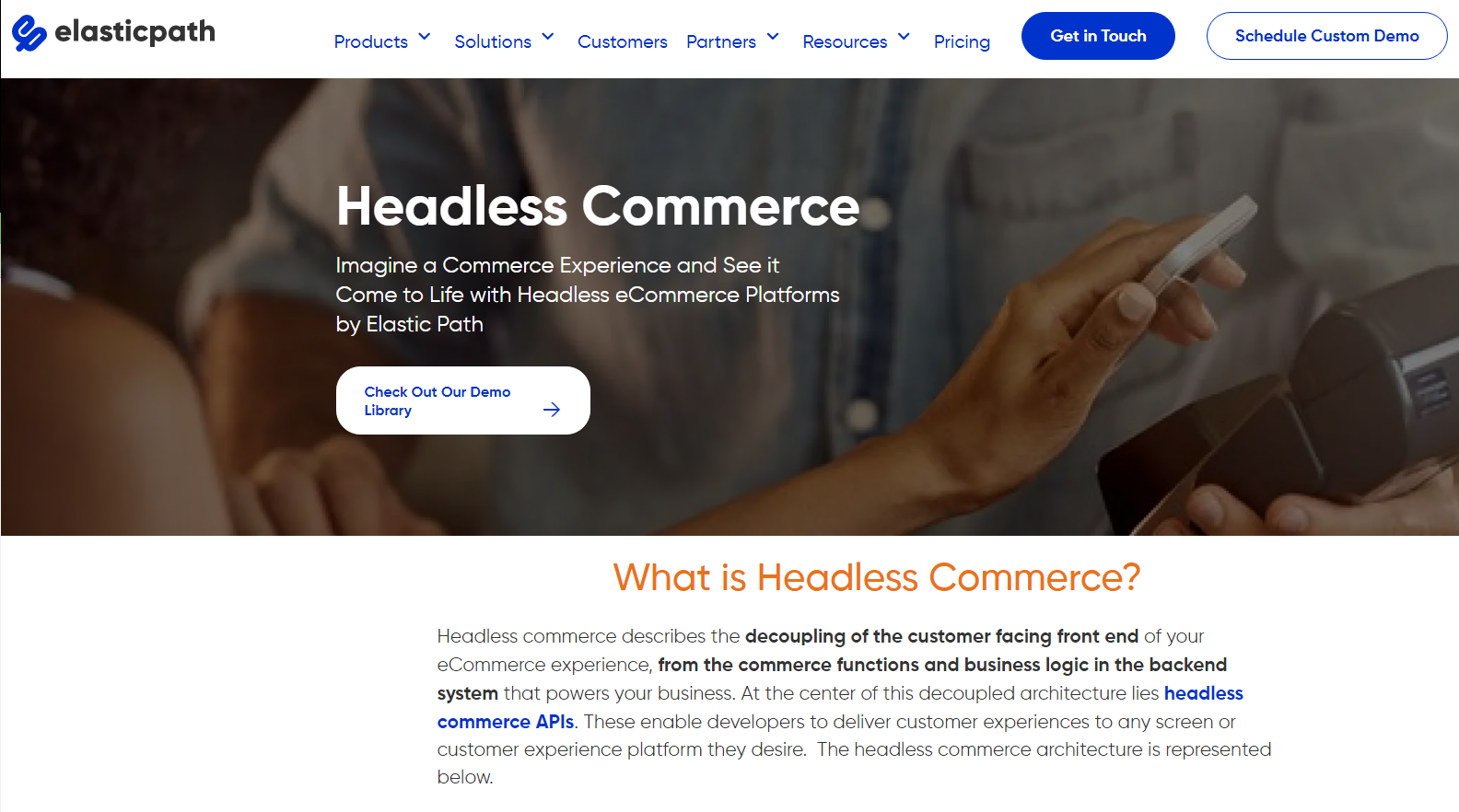 Commerce tools use headless commerce to meet the needs of businesses via APIs. Using the API commerce it connects all the front-ends and third-part apps which allows you to customize the functionality based on customer needs.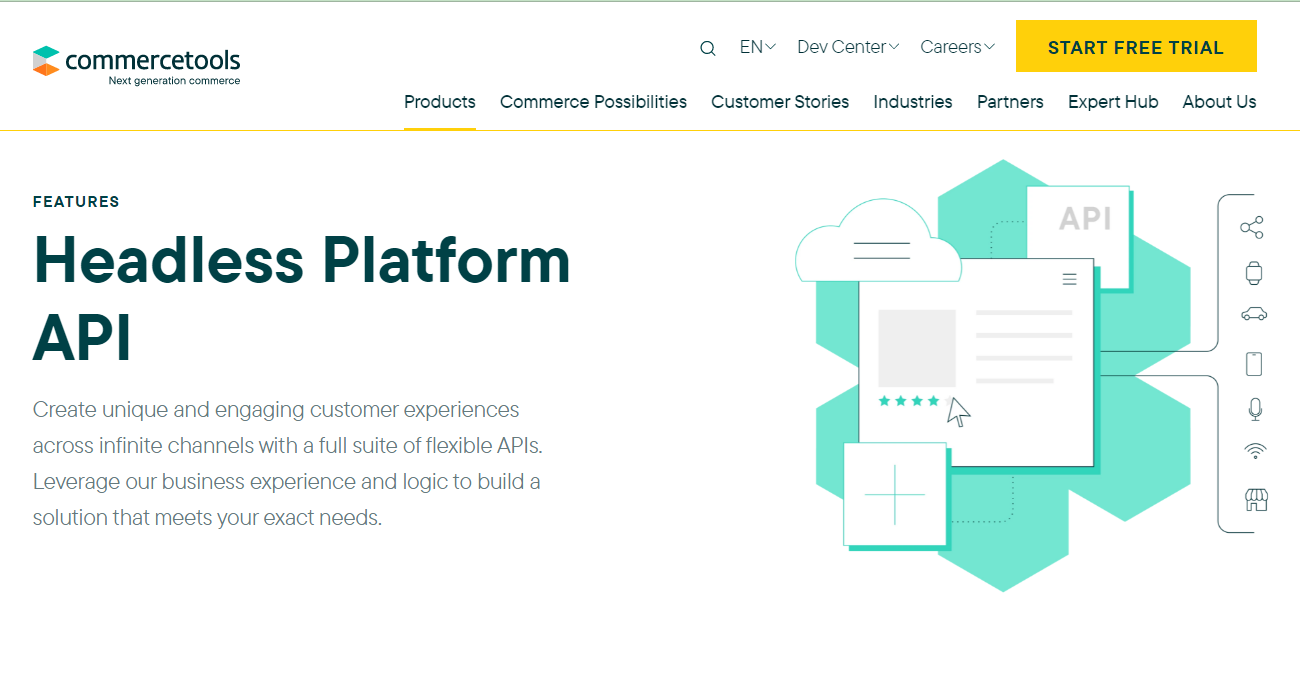 SAP commerce is a platform suitable for all types of business with proven scalability and performance. It solves complex scenarios easily. SAP simplifies and accelerates the end-to-end shopping experience.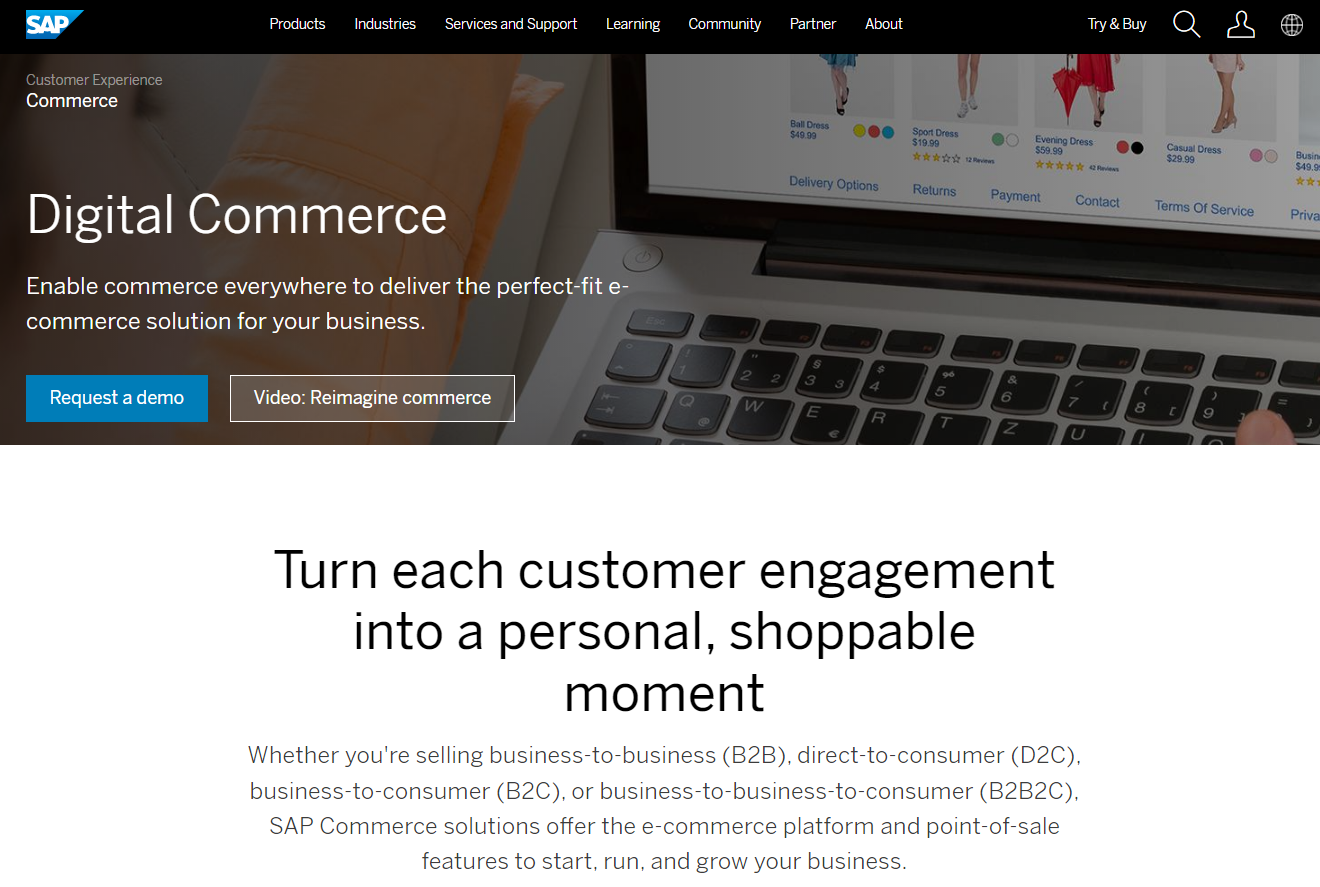 Best Headless Commerce Examples of 2022
As we all know there is no need for a special introduction about Nike as this brand stands out from the crowd among footwear brands. Nike uses headless commerce as it wants to give the best shopping experience for mobile users. And therefore with headless commerce, Nike makes the highest profit.
Venus is a fashion brand for women. Venus also started using headless commerce and took their storefront to another level with better conversion rates. They transformed their storefront into a React Progressive Web app.
Larq is a large seller of self-purifying water bottles which also uses headless commerce. Larq wanted more customization like full control over the content and customer journey. Larq founders knew that they would get the complete flexibility for customization and growth.
Koala is an Australian company that manufactures furniture. Koala designs products that attract everyone and suit your lifestyle. Using headless commerce Koala was able to develop a headless progressive web app.
Under Armour is an American sports equipment company that has a web app from Mobify. Under Armour also uses headless commerce which transformed their site into profitable and one of the leading sportswear retailers.
Conclusion
If you are planning to expand your Shopify store then adopting headless commerce would be the best option. Considering all the long-term benefits no doubt headless eCommerce solutions is going to be a true competitor in the coming years.