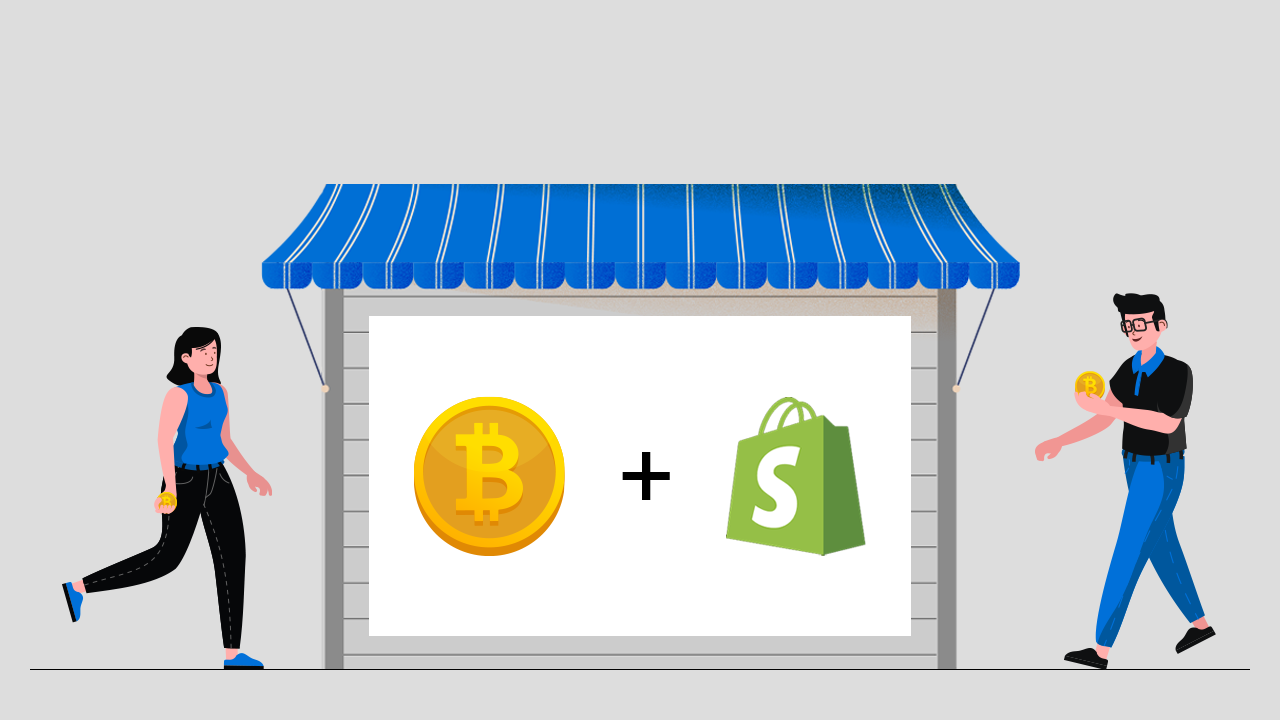 Over the years, entrepreneurs have been waiting for a faster and secure digital payment method for their e-commerce websites. With the growth of global acceptance in cryptocurrency, many online merchants have adopted crypto payments to remain in the trend. Here, you can refer to 10 Shopify store examples that accept cryptocurrency payments.
You may be wondering does Shopify allows cryptocurrency. The answer is YES. Shopify allows cryptocurrency and Shopify merchants can accept Bitcoin, Ethereum, Litecoin, amongst 300+ digital currencies using Coinbase Commerce, BitPay, and CoinPayments.net.
Feeling fascinated about cryptocurrency? Why not add crypto payments to your store? Learn how to accept crypto payments in Shopify. Meanwhile, you start adding crypto payments to your online store let's check some examples of Shopify websites that accept cryptocurrency payments.
Examples of Shopify Websites Accepting Cryptocurrency
Lets's see how these Shopify stores are offering a unique shopping experience by enabling crypto payments.
Social Media Marketing Tips For Shopify Stores In 2022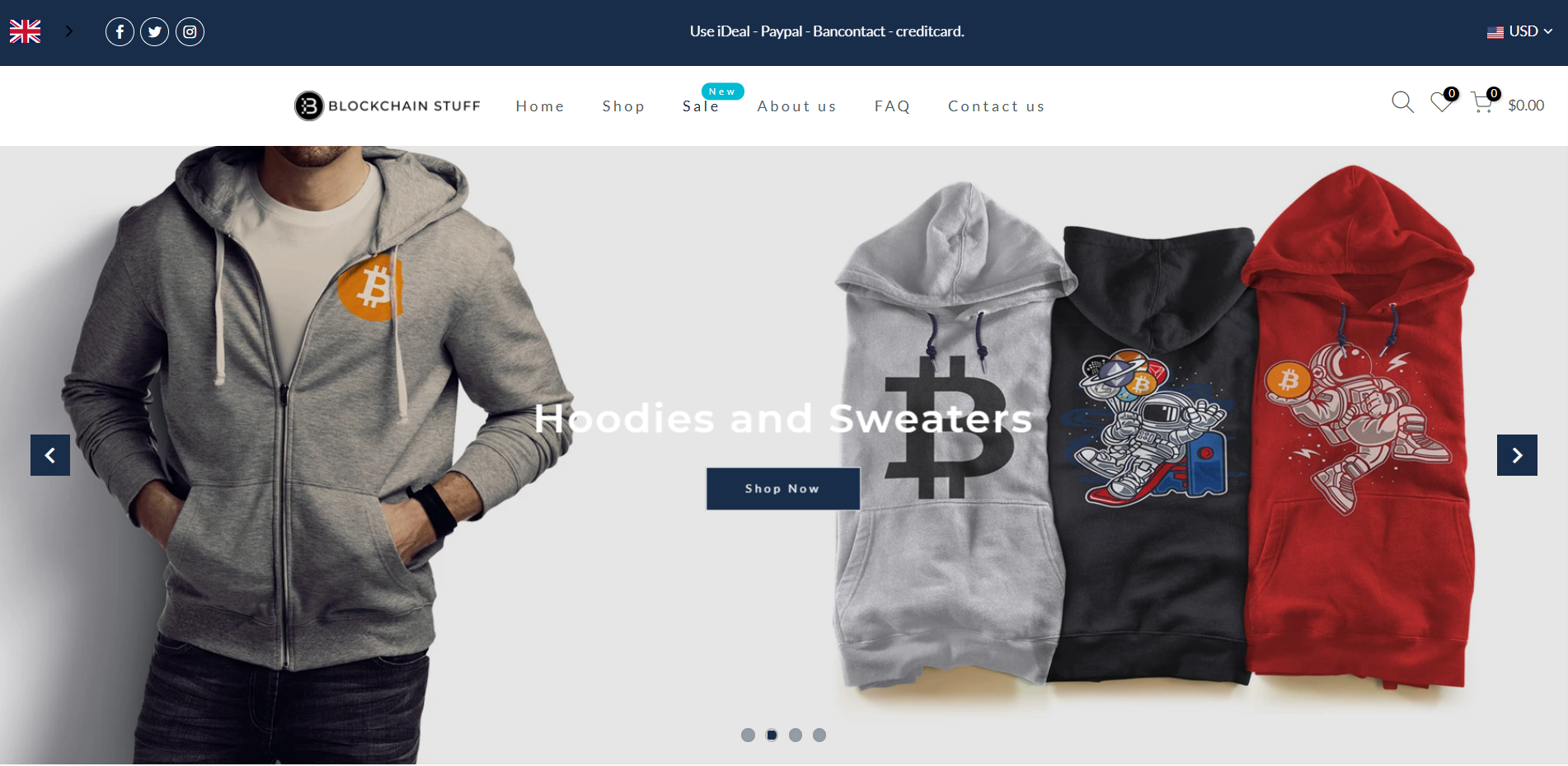 This Shopify website sells unique bitcoin and altcoin merchandise with the ultimate goal to promote the crypto lifestyle. Blockchains Stuff has an amazing collection of Bitcoin and altcoin products for crypto lovers.
Blockchains Stuff offers large category products to their shoppers along with alternative payment methods that support cryptocurrencies.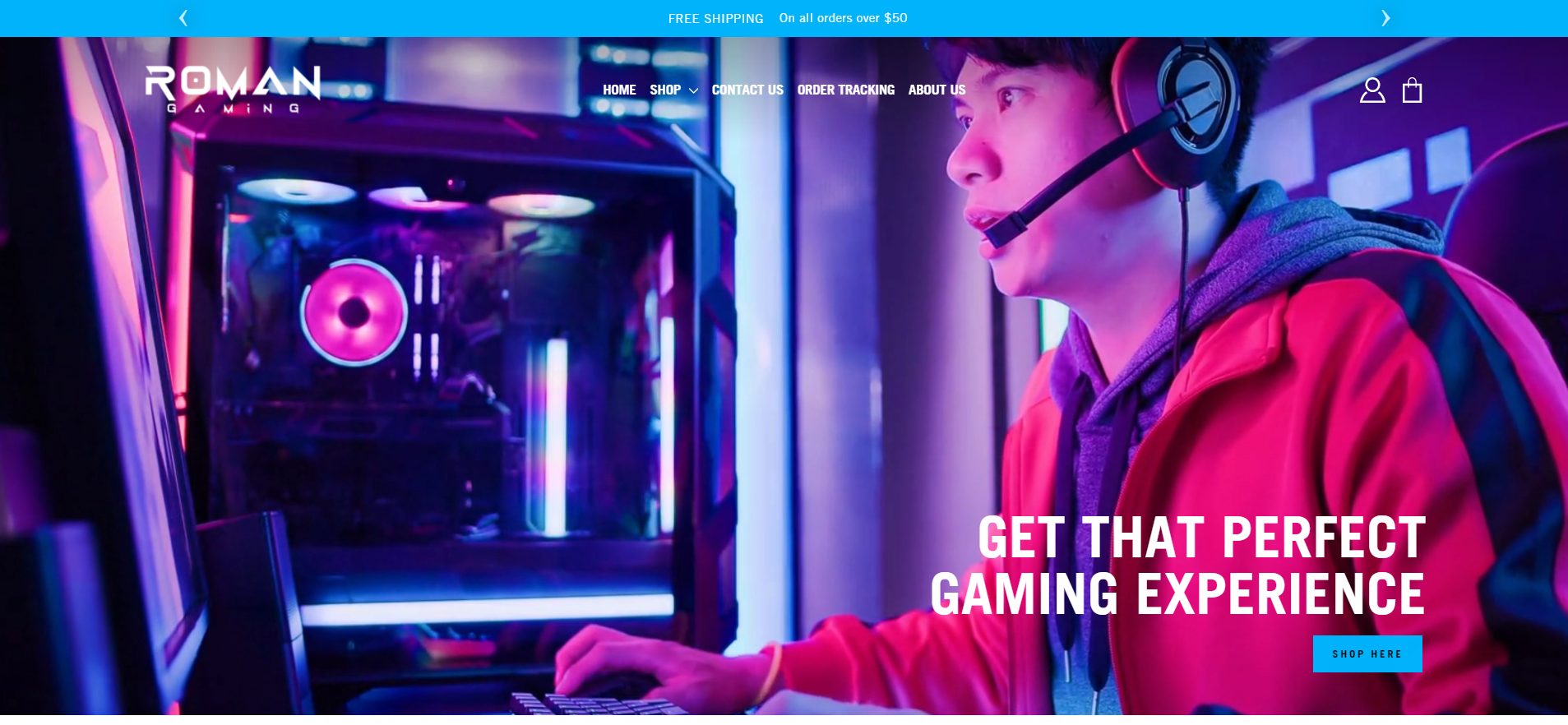 Roman Gaming is a Shopify store owned by a 6-year-old boy Roman and his dad. They sell amazing gaming products like LED headphones, keyboard & mouse sets, chairs, monitor holders, and many more.
This store does not list crypto products but accepts cryptocurrencies like Bitcoin, Bitcoin Cash, Dogecoin, Ethereum, and Litecoin.
Crypto Music Festival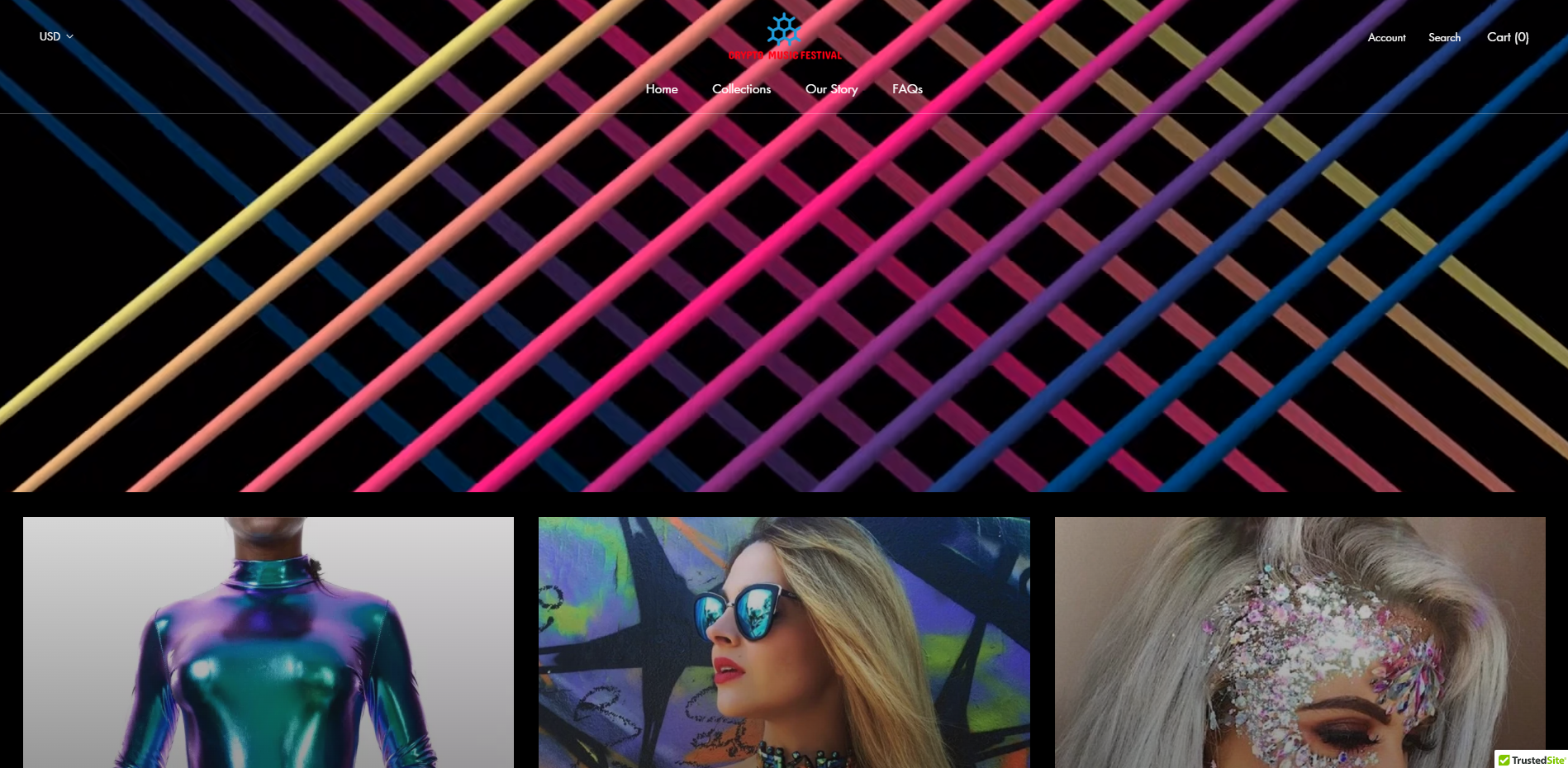 Crypto Music Festival sells clothes and fashion accessories that add swag to the personality. The shoppers can find cool, shiny stuff that helps them stand out in music concerts, parties.
If you are looking for swaggy gear for your next music festival, this is the right place for you!
Crypto Thread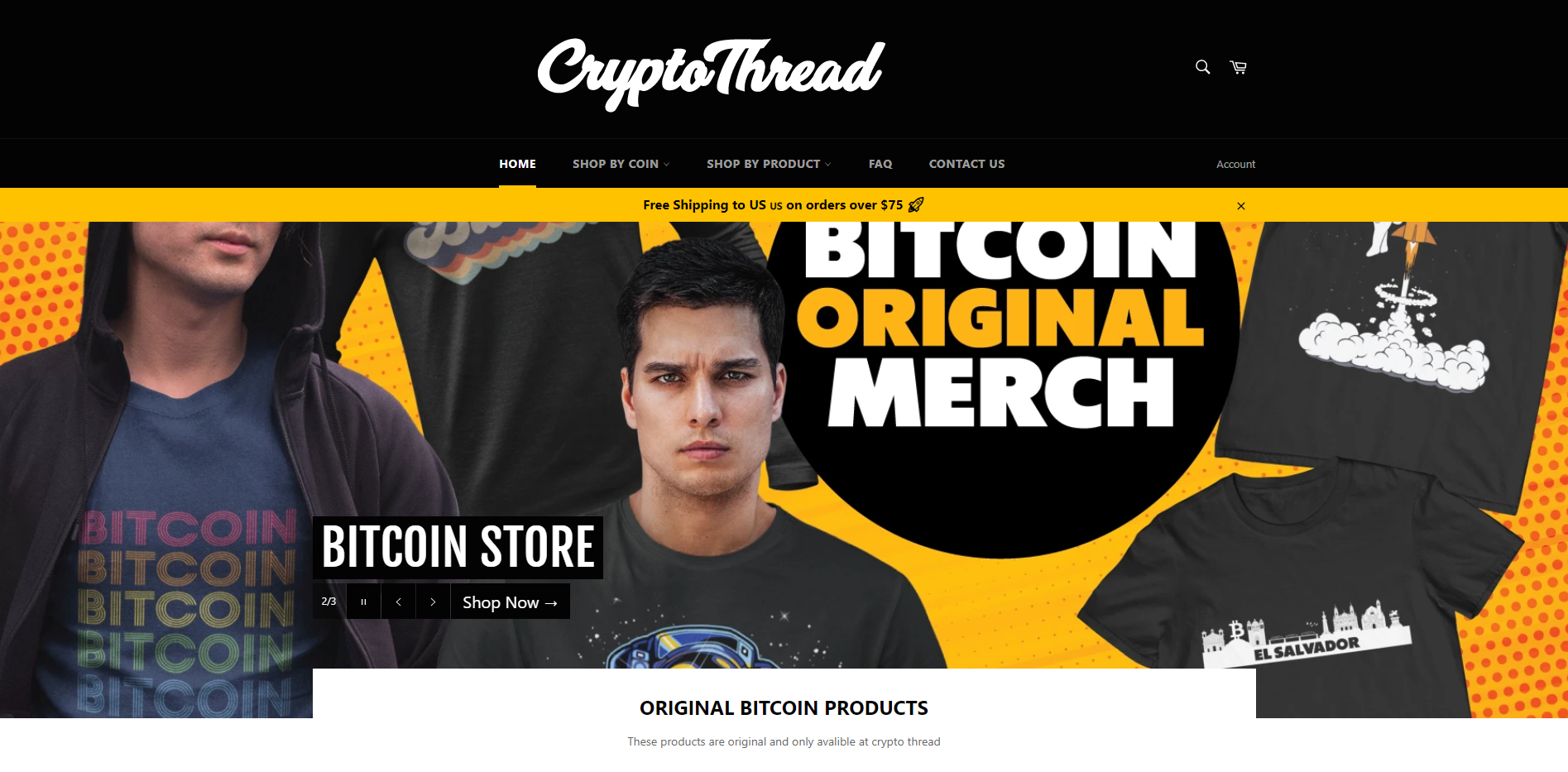 Crypto Thread sells cool merchandise for Bitcoin and altcoin fans. Shoppers can browse the crypto product collections easily based on the coin they like or the product category.
CryptoShirt.io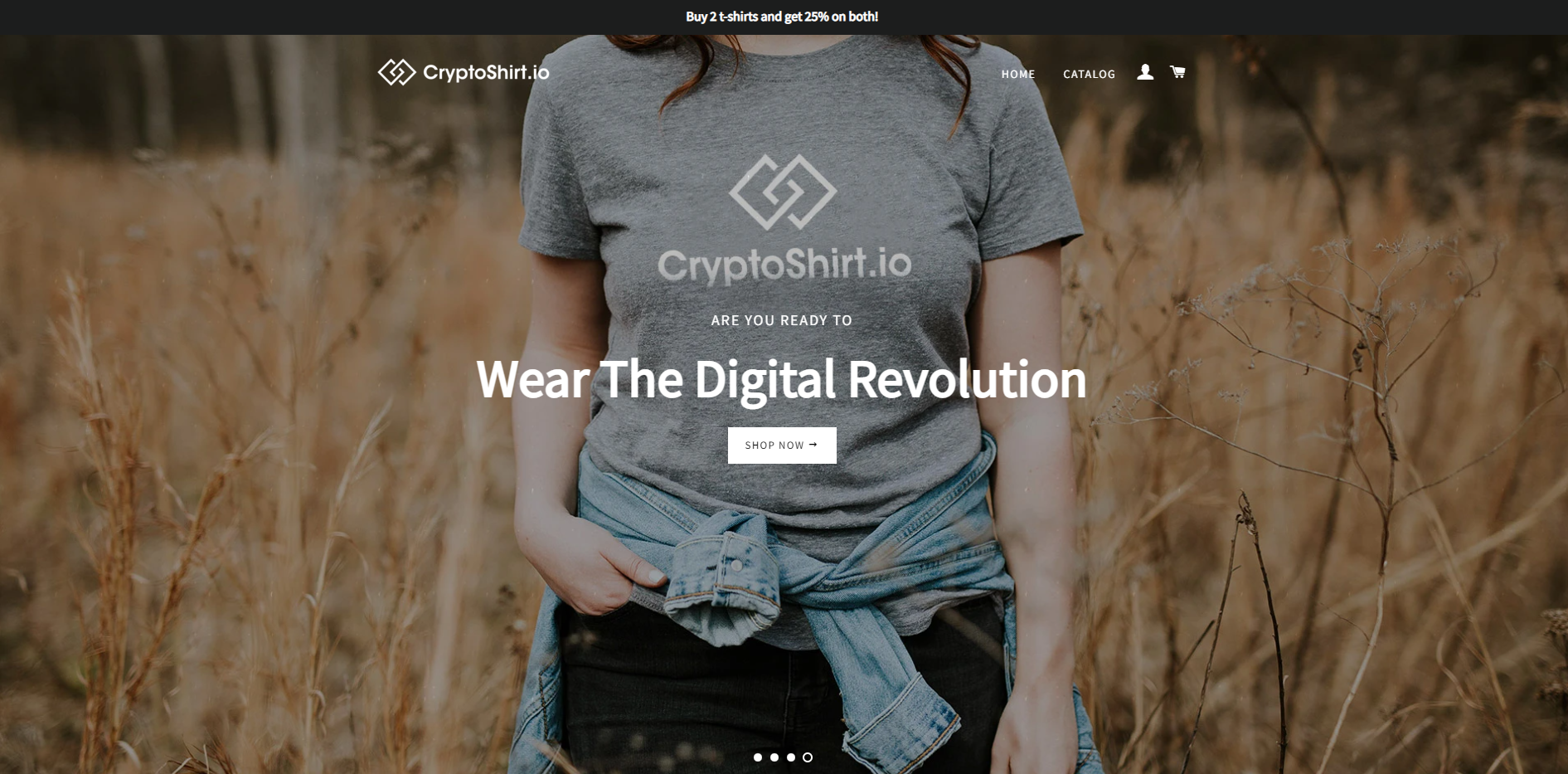 CryptoShirt.io is owned by 2 Web developers who share common enthusiast into crypto and want to build the biggest collection of crypto apparel on the Web.


This Shopify store sells crypto T-shirts to promote the digital revolution with cryptocurrencies. CryptoShirt.io offers coin specific T-shirt collections for their customers to easily search for their needs.
Love Crypto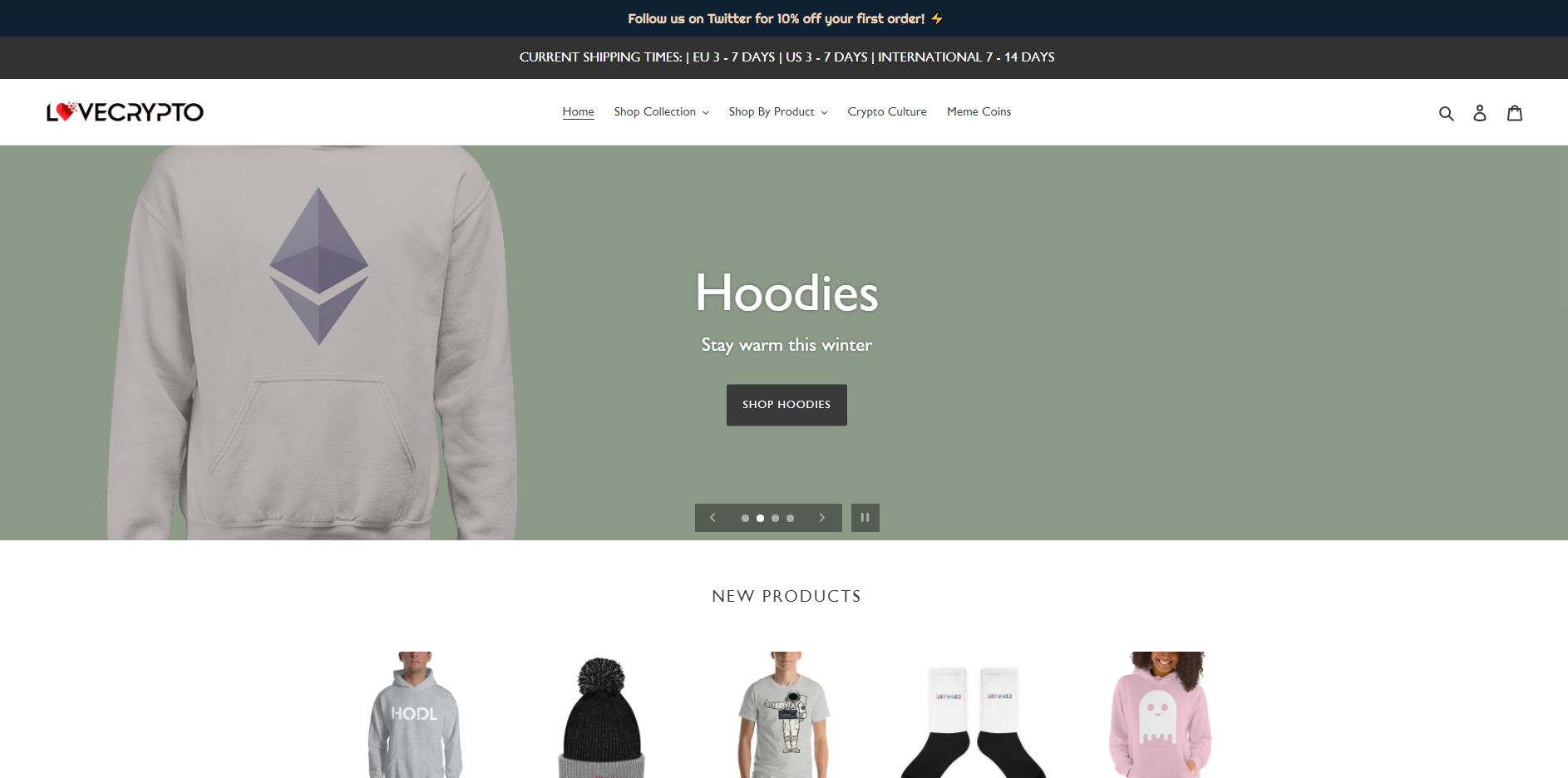 Love Crypto sells and ships high-quality crypto merchandise to support the Bitcoin and altcoin culture and spread the love for crypto.
Crypto Millionaire sells clothes and accessories with unique crypto designs to boost your interest or passion for cryptocurrencies.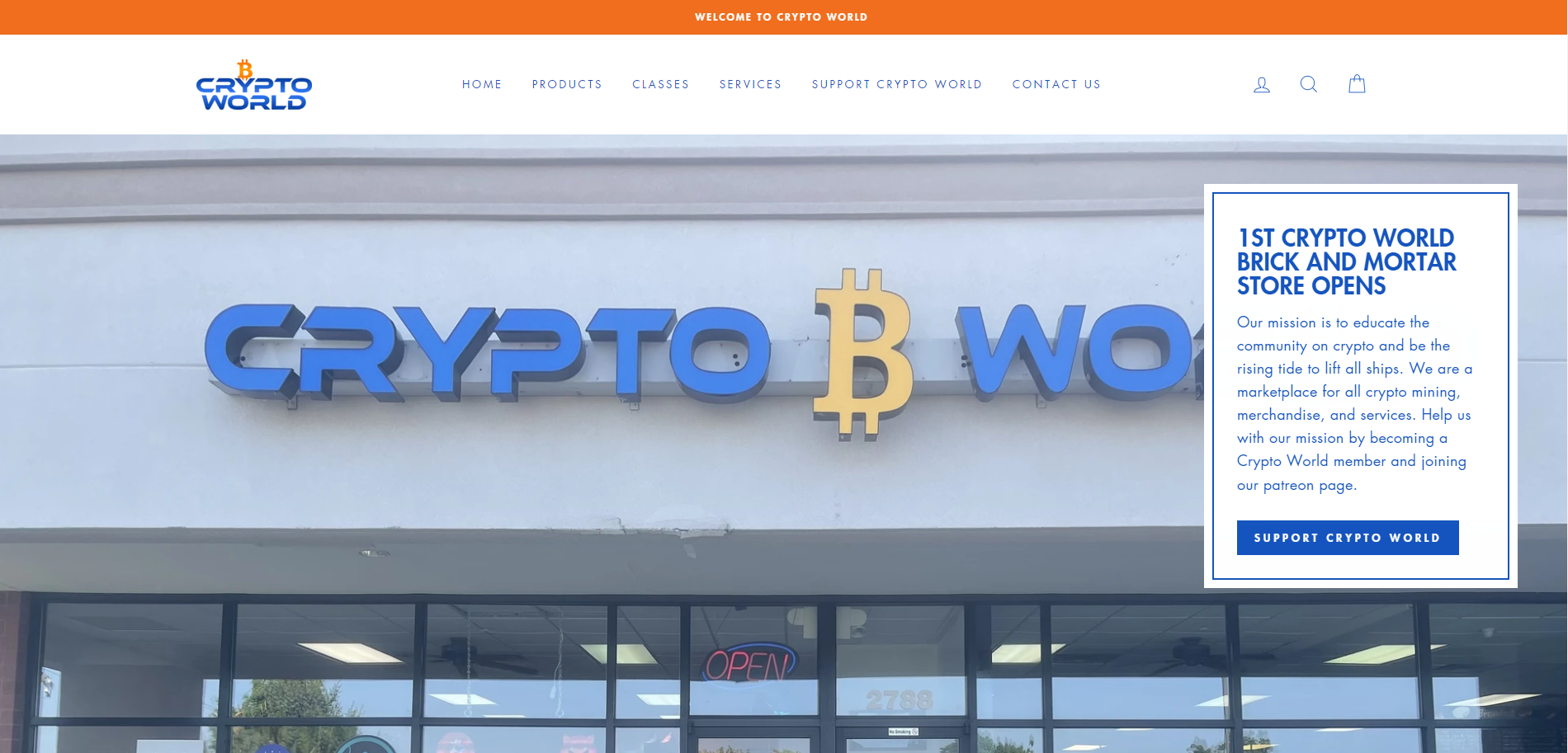 This Shopify store aims to educate the community on crypto and be the rising tide to lift all ships. Crypto World sells crypto merchandise, artworks, 3D printed items, and miners. The store also offers onsite classes. The online classes will be available on this site in the near future.
Crypto Daddy is an online appeal and accessories store owned by James. This Shopify store sells high-quality printed products for crypto holders, fans, and enthusiasts.
Crypto Era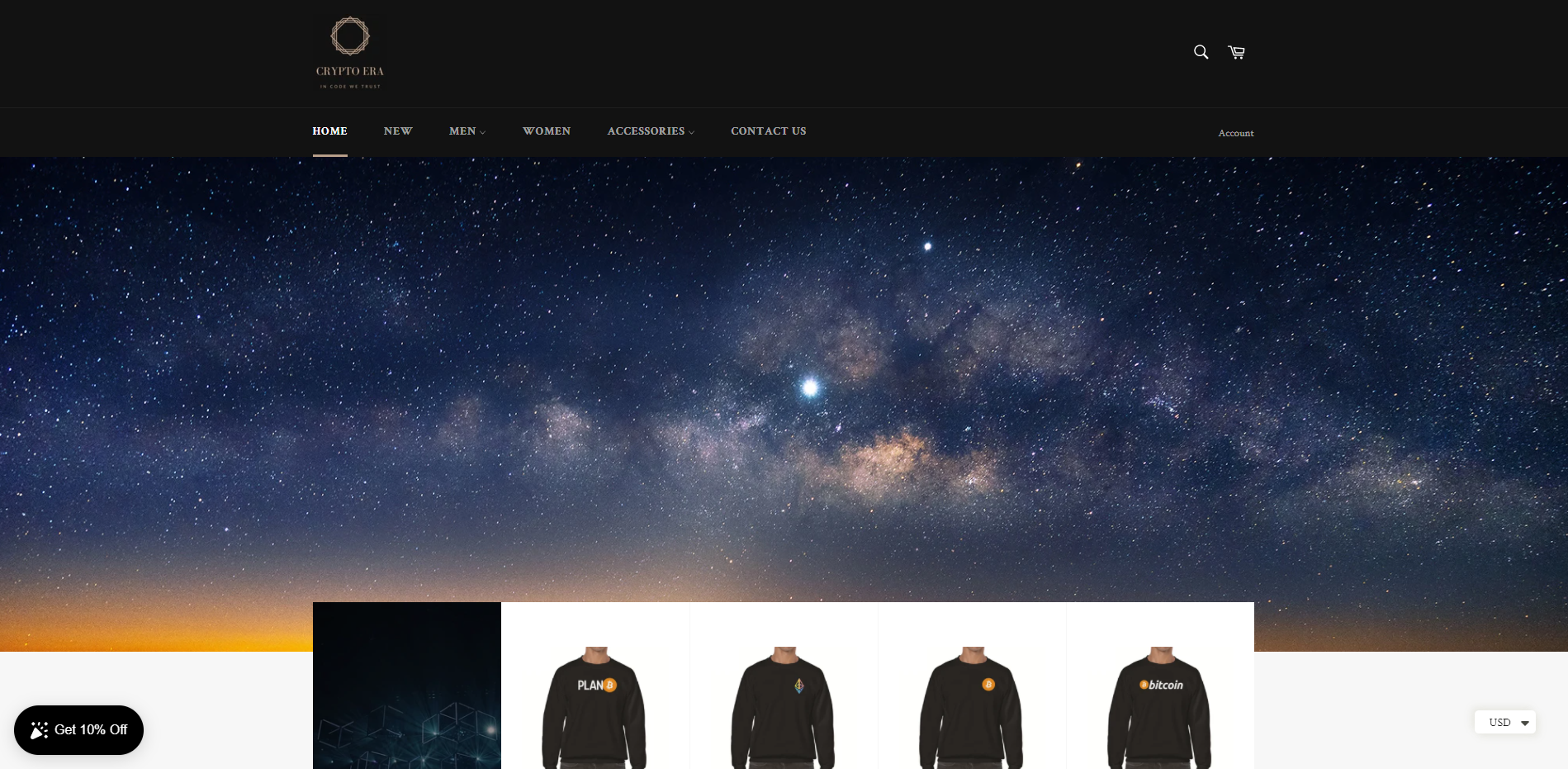 Again an online store that sells merchandise for crypto lovers and offers a great way to browse the products based on various categories. Crypto Era shares the passion for crypto and helps others to turn crypto into a lifestyle.
Wrapping Up!
I hope you enjoyed the read and the examples of Shopify websites inspired you. Cryptocurrencies help merchants with many benefits such as fast transactions, low processing fees, domestic and international transactions, and many more. You can also make your store accept Bitcoin or other cryptocurrencies.