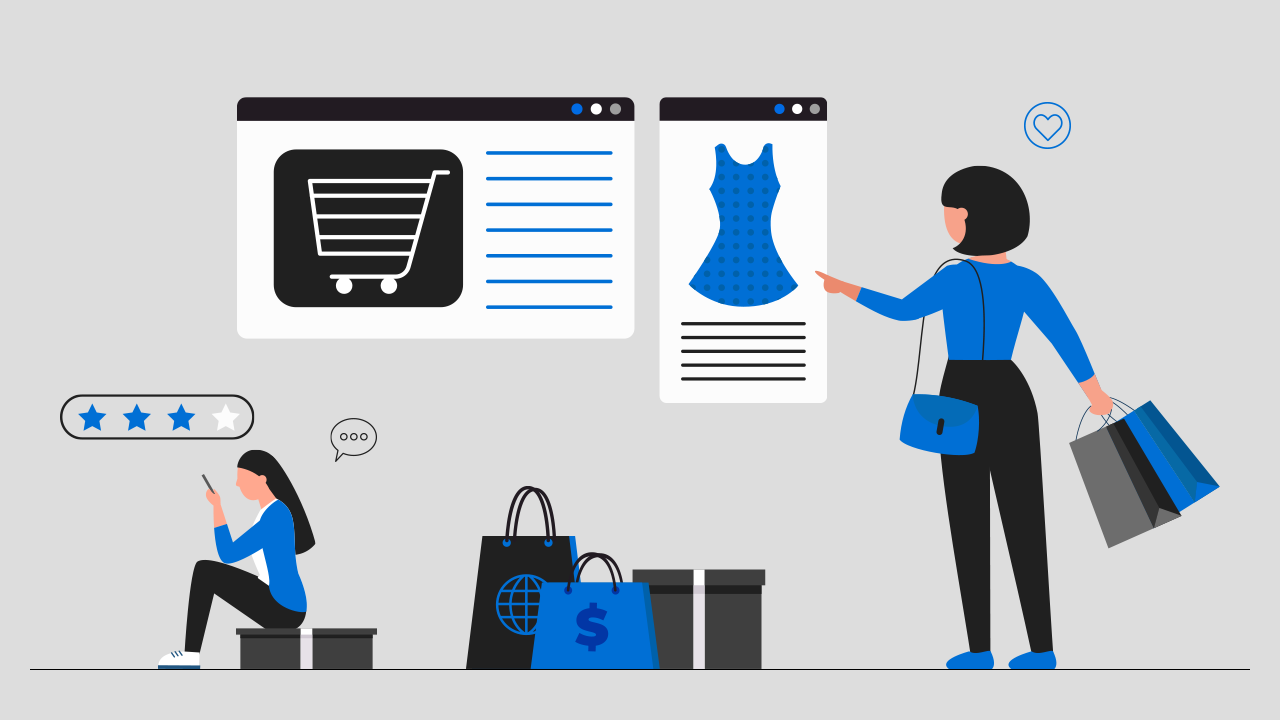 Imagine walking to a familiar shop and then a shopkeeper suggesting you buy a product saying that it will suit your requirements. What would you do? You will seriously consider buying the product, right? This is the power of personalization. In the second quarter of 2022, the average order of eCommerce stores was $86.2 across the US. Now calculate the average order value of your online Shopify store. If it is below the average, you should seriously consider implementing e-commerce personalization.
Want to know how you can pull up the average order value and boost sales of your eCommerce store? Read on!
What Is eCommerce Store Personalization?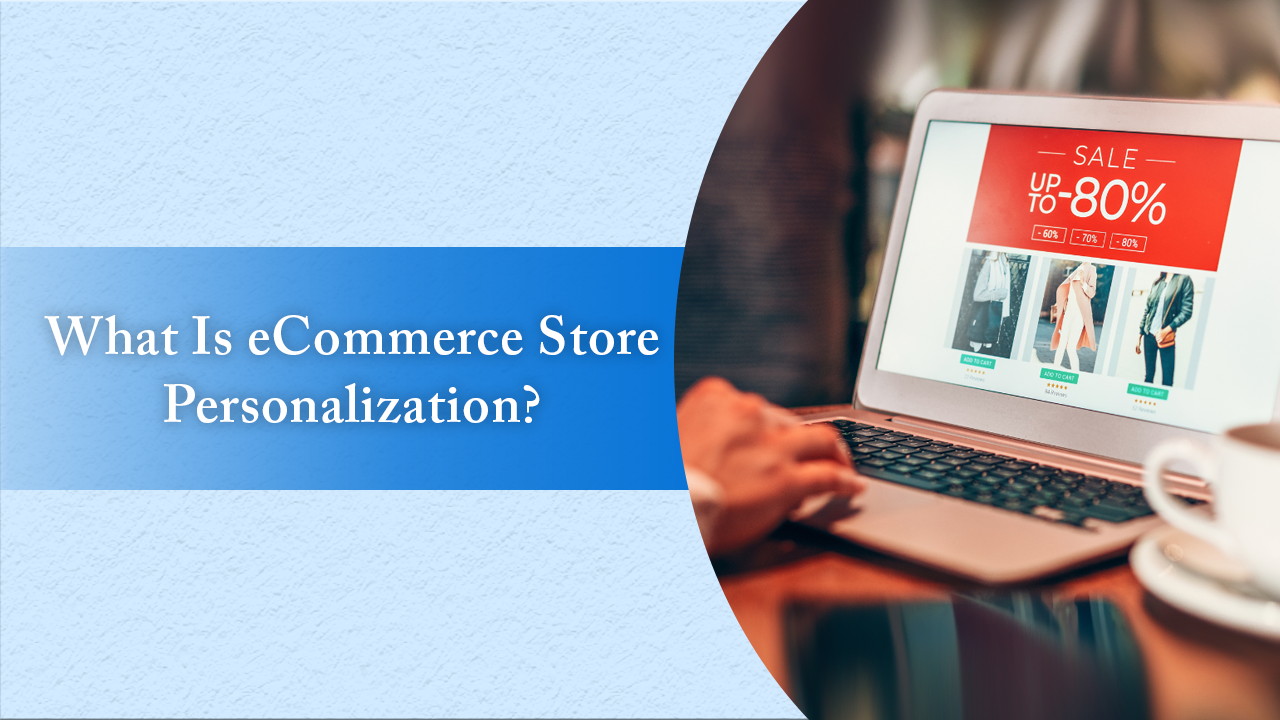 eCommerce personalization is a strategy for delivering a customized shopping experience according to the online behavior of customers. In layman's terms, e-commerce personalization is nothing more than a 'suggestion' considering customers' preferences.
Here is an example of eCommerce store personalization:
If you have ordered a smartphone from an eCommerce store when you last visited the store and now it recommends you to buy a USB charger – this is personalization.
To suggest a product you need data. Here is the list of data to be collected from customers for the successful implementation of personalization:
Age
Gender
Demographic location
Browsing history on your online store
Purchase history
Medium/device used to access your online shopping store
Brand affinity
Cart abandonment
The preferred medium of communication
Don't worry if you don't have data, you can tap third-party sources to get started with it.
Benefits Of eCommerce Store Personalization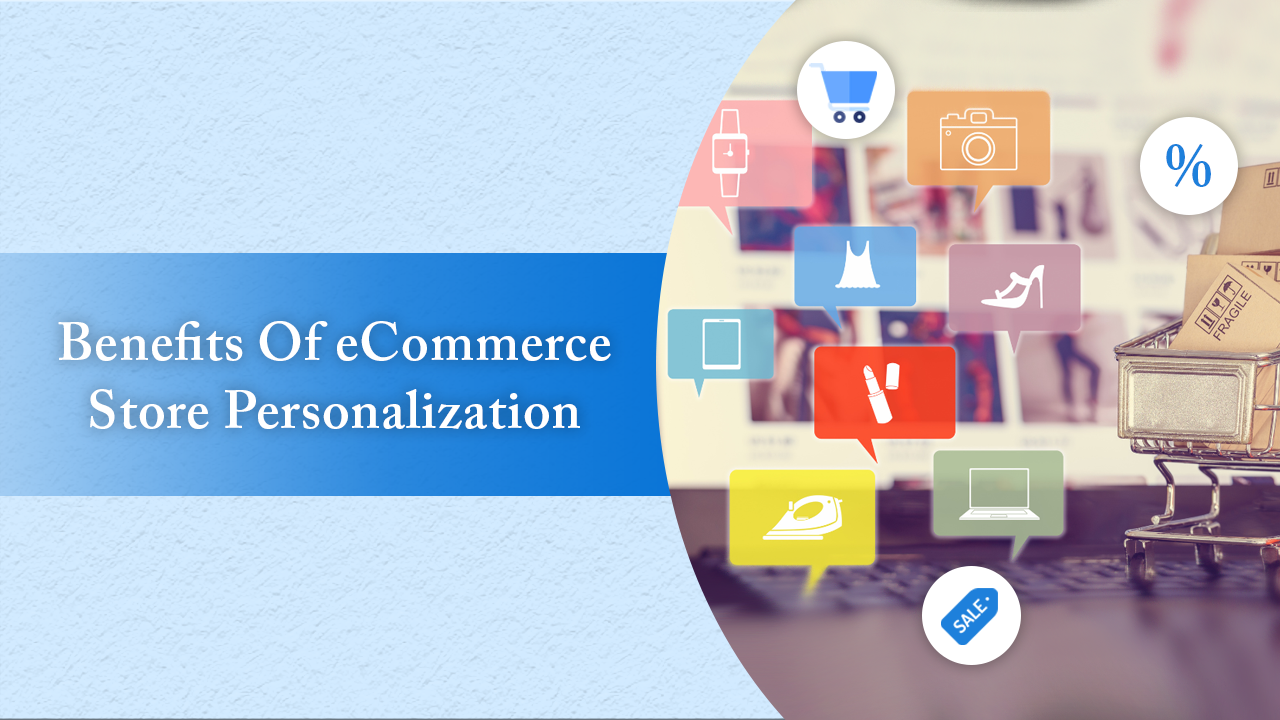 Following are the benefits of providing a personalized buying experience through your online Shopify store:
Higher Lifetime Value
Personalized marketing emails and targeted advertisements imprint in the minds of users. It builds a long-term relationship with your brand since you have occupied a space in their memory and leads to customer loyalty.
Better User Engagement
When you offer personalized content/product recommendations, chances of customers engaging with it are high. This is due to the relatability of content. When users' engagement increases, browsing time extends which increases the chances of conversion.
More Conversions
When you suggest products based on user behavior, more conversions are likely to happen.
Top eCommerce Store Personalization Strategies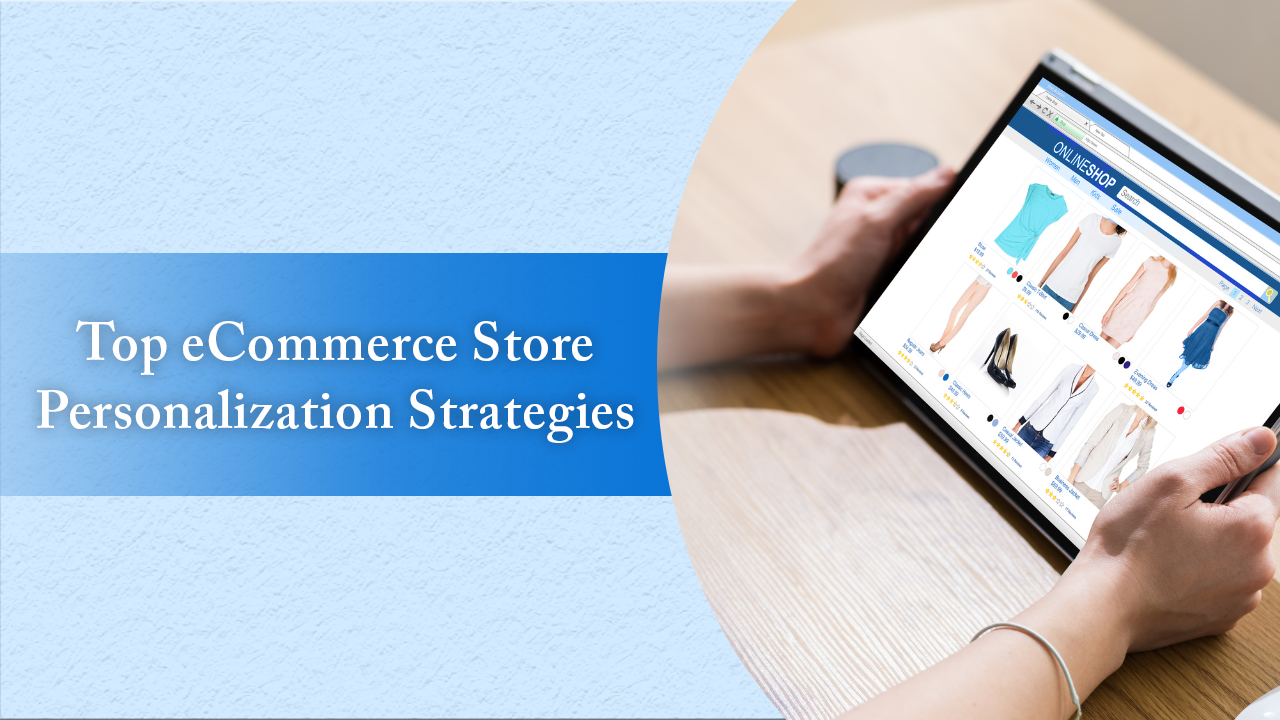 There was a time when a friendly clerk was deputed to give a personalized touch to a customer's buying journey but providing the same feeling digitally is a different ball game altogether. Following are online stores personalization tactics that you should implement:
1. Location Based Personalization
With the use of tracking cookies you can know the location of your customers or else you can fetch the data from shipping details. Furthermore, process this data for customer targeting. In other words, show products that would best fit the given customer/location.
For example, if a customer is located in Canada then it would be a smart move to show them winter jackets.
2. In-Cart Product Recommendation
Have you ever tried implementing cross-selling or up-selling? How was it? That was lucrative, wasn't it? Imagine, you can add a touch of personalization to product recommendations. iCart – a Shopify app that recommends products in a cart aptly.
Fact – 10 to 30% of eCommerce revenue is generated from up-selling.
3. Personalized Email Marketing
Email marketing is one of the most effective marketing tools because you get 36X ROI. In other words, you get $36 in revenue against one dollar of expenditure. Now imagine what would be the result if you add an element of personalization. Simple, you can get more out of it. Here are the personalization tactics you can implement in your email marketing campaigns:
Personalized subject lines
Wish birthdays and anniversaries
Remind them about abandoned carts
Offer discounts on their frequently purchased items
Send product updates based on their past search history (of your store)
Send personalized, size and style guides (for lifestyle brands)
4. Create Personalized Homepages
The homepage of an online eCommerce store is like a front door. You have to keep it neat, tidy, and appealing. Moreover, if you can personalize it, it would be the cherry on top of the cake. By using cookies you can track their location, and product pages viewed previously, and accordingly customize the homepage.
For example, if a customer was browsing the 'lady's jewelry' section, show them 'new arrivals from the same product segment on the homepage itself when they visit the website next time.
5. User-Specific Campaigns
As a marketer or e-commerce site owner you should know that no two customers have the same requirements. To cater to different customers only personalization can help you serve better.
For example, offer a signup bonus to a first-time user. It's okay if they don't make a purchase, here the intention is to get their email address and drive conversion with promotional emails.
Don't show this offer to existing customers because it is of no use to them. Instead, offer them a discount or free shipping on the products they might be interested in buying.
6. Exit-Intent Strategy
When a customer is about to check out, show them a personalized offer that they can't resist. It is more likely that they make use of the offer since they are already in buying mode.
Summing Up
So these are the e-commerce personalization strategies that you should implement in your eCommerce business to boost conversions. Out of all the strategies, we strongly recommend you implement personalized product recommendations in the cart right away. Results will be astonishing, we can bet on it.
Frequently Asked Questions
Can we do eCommerce personalization with Shopify?
Yes, Shopify supports personalization. Consider using Shopify apps to deliver personalized buying experiences.
What are the benefits of personalization?
Following are the benefits of personalization in eCommerce
Better Conversion
High conversion
Average order value increases
Connects with customers personally
Improves brand reputation
Customer retention rate improves
What are the tools one can use for eCommerce personalization?
Following is the list of tools that you can use to personalize your eCommerce store
Web Engage
Granify
Monetate
Adoric
Dynamic Yield
Yusp