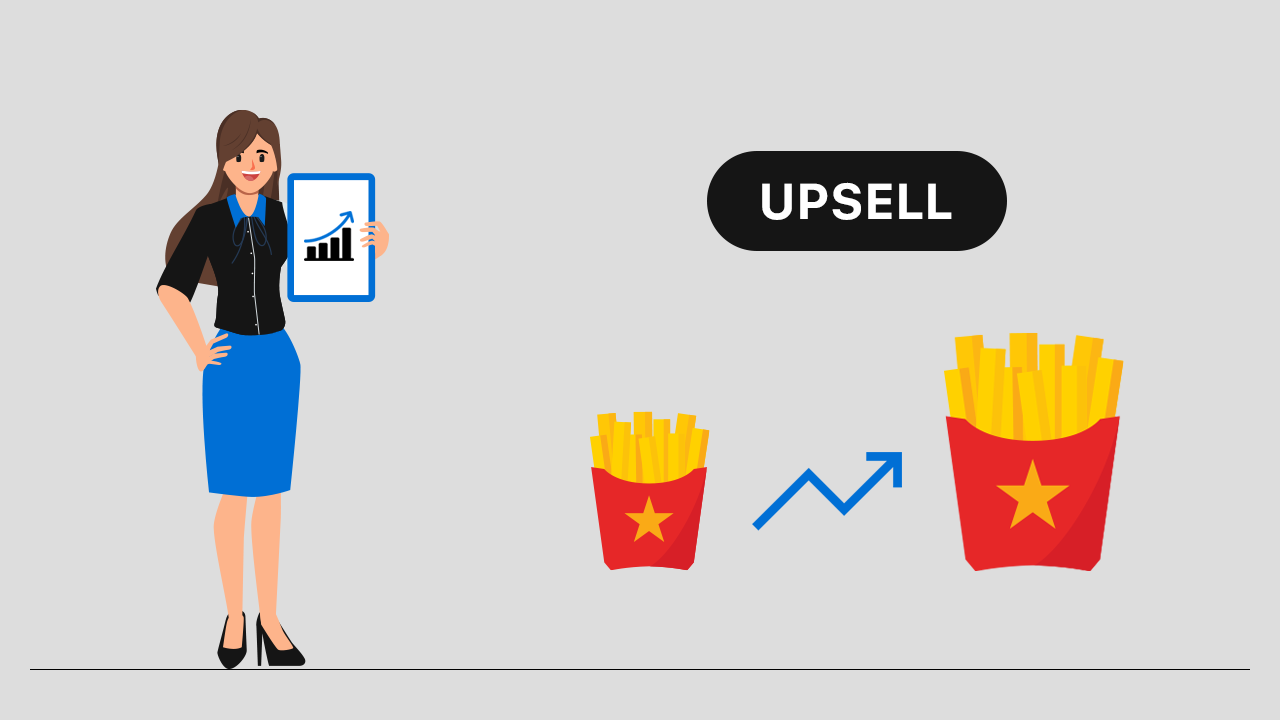 Are you missing the chance to show the upsells on the full cart page? Start impressing your customers by suggesting their interests on the cart page. Before diving into the topic let's see a brief overview of the full cart page.
What is a full cart?
A full cart is a complete page where users can review their products, increase/decrease the number of cart items and can complete the buying process. Sometimes customers need to view the cart details on the full cart page instead of seeing them in the side cart drawer. You know what, this page is an indicator for you that your customers are interested in buying your products.
Yes, a full cart page is the last chance before checkout to impress your customers. So this is the page that you can utilize maximum to prove your marketing skills and you can't skip this page on your store.
Benefits of full cart page on your store
None of the eCommerce websites is complete without a cart page.
Having a full cart page will help customers to make the buying decision easier.
On the full cart page, customers can benefit from the discounts, free gifts, upsells, cross-sells, and many more things that you offer them.
Customers can easily change their minds either to directly checkout or choose any of the offers from the cart page.
A full cart page will increase the efficiency of an online store.
Having a full cart page will help to upsell your customers based on conditions.
How does a normal full cart page look like?
I think at the moment your mind just captured a clear image about a full cart, right? If yes, then just have a glance at the below image.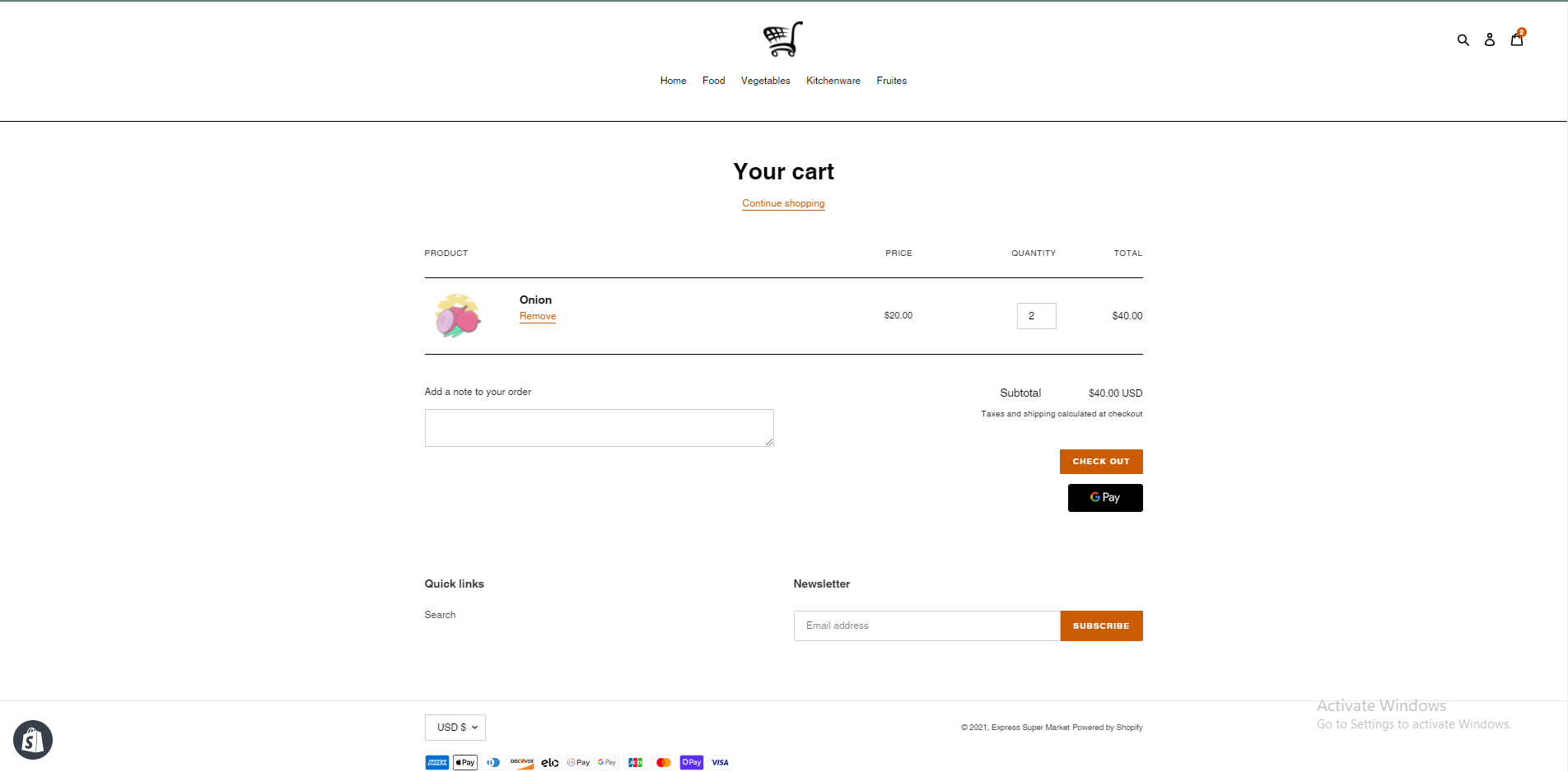 Was this the same picture in your mind? I hope this was! So what do you think about giving a new outstanding look and feel to your full cart?
How you can change the look of your normal full cart page?
You may be wondering about what new things you can add to your full cart page, right? So here is the answer for you. You can show upsells on your cart page which helps to increase the sales on your store.
Upselling is a sales strategy to convince the customers by giving them an upgraded version of the product that they have already added to their cart. For example, if the customer has added a smartphone of 64 GB then suggesting a smartphone of 128GB is upselling. The below screenshot shows how your cart page looks after adding the upsell.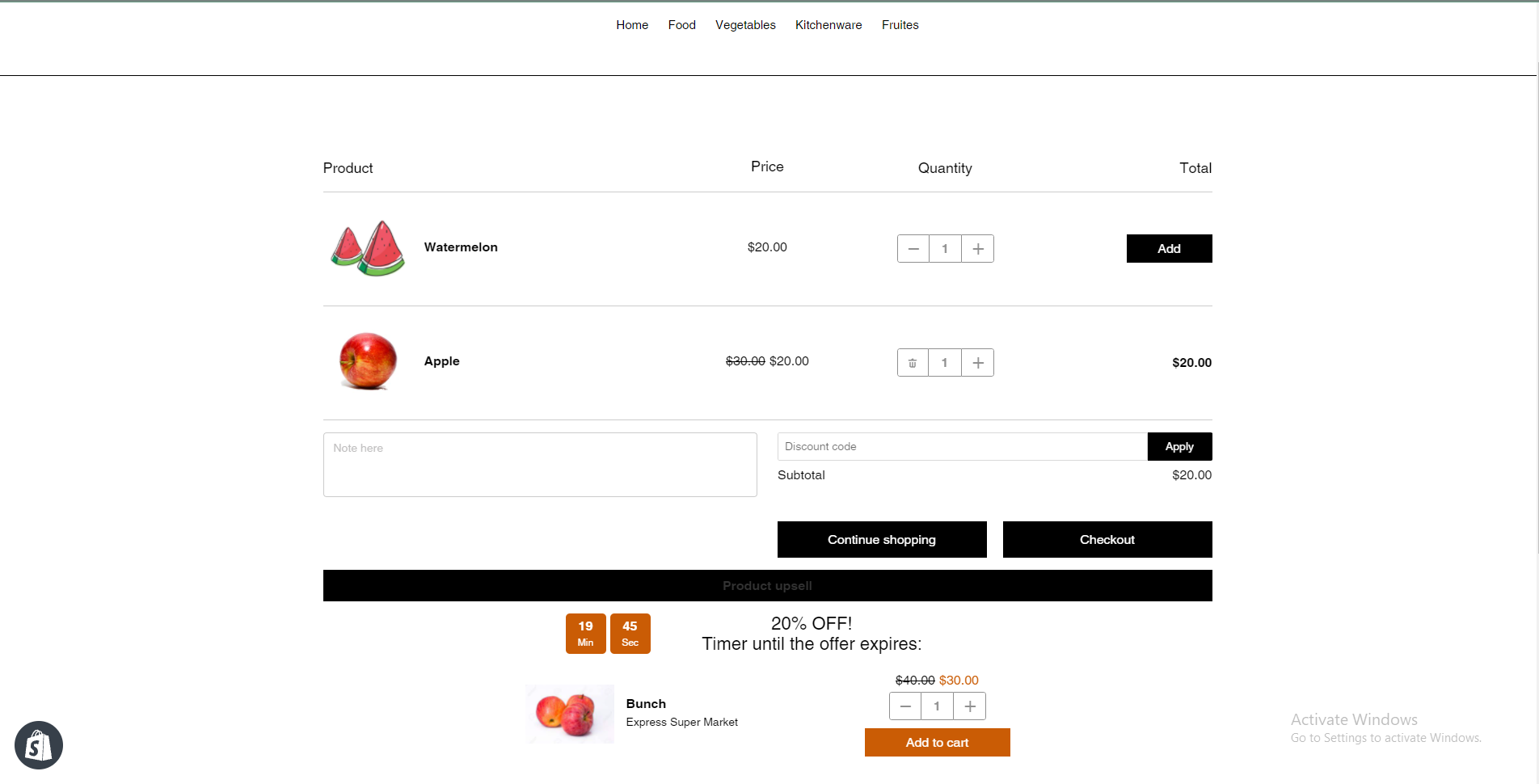 So you know what are the benefits of upselling on the full cart page? As customers are already on the cart page so it means that their mind is already ready to purchase from your store. So by seeing your suggestions there is much more chance to add products from your recommendations because you are showing them products based on their interests. But upselling works well when you implement it in the right way.
Few tips to do upselling properly
Understand your audience
Knowing your audience and targeting the right audience is the very first step to a successful upselling. You can find your right audience from your database and can decide what products should be relevant to your audience.
Show relevant upsells
Your upsells are not going to be worth it until you are not showing the right products for your customers. So your upsells should be relevant to the items that customers have added to the cart. Think about your customer buying a shirt and you are upselling them a saree. What do you think? Is there any point?
Show cart urgency
Showing cart urgency will help to convert your upsells into purchases. If your products are limited, you can set a time limit offer for those products. This will make your customer's mind faster to make buying decisions.
Give free shipping
Offering free shipping is a great way to generate more sales in your store and it is one of the best-proven strategies. You can tell your customers the amount needed to spend on their orders in order to get the free shipping.
Give them discounts
Who doesn't love discounts? Every customer loves the concept of discounts on their orders. Giving discounts to your customers may increase the chances of purchasing expensive products.
So all these can be accomplished by iCart Cart Drawer Cart Upsell. With iCart, you can have entire control on your full cart page. Check out this demo store to know how iCart works on the full cart page.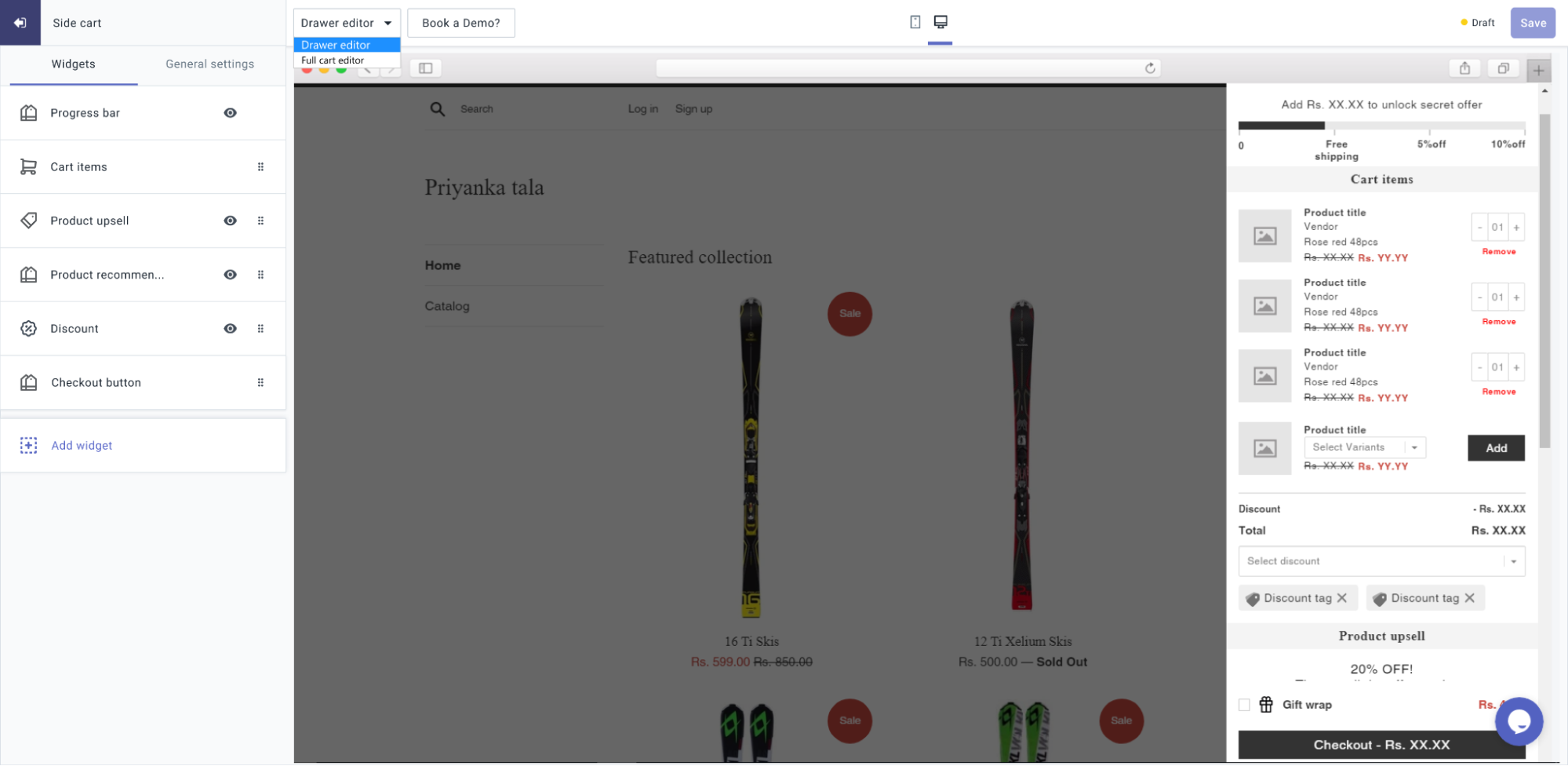 Yes, you can customize your full cart based on your needs using the below-mentioned widgets of iCart.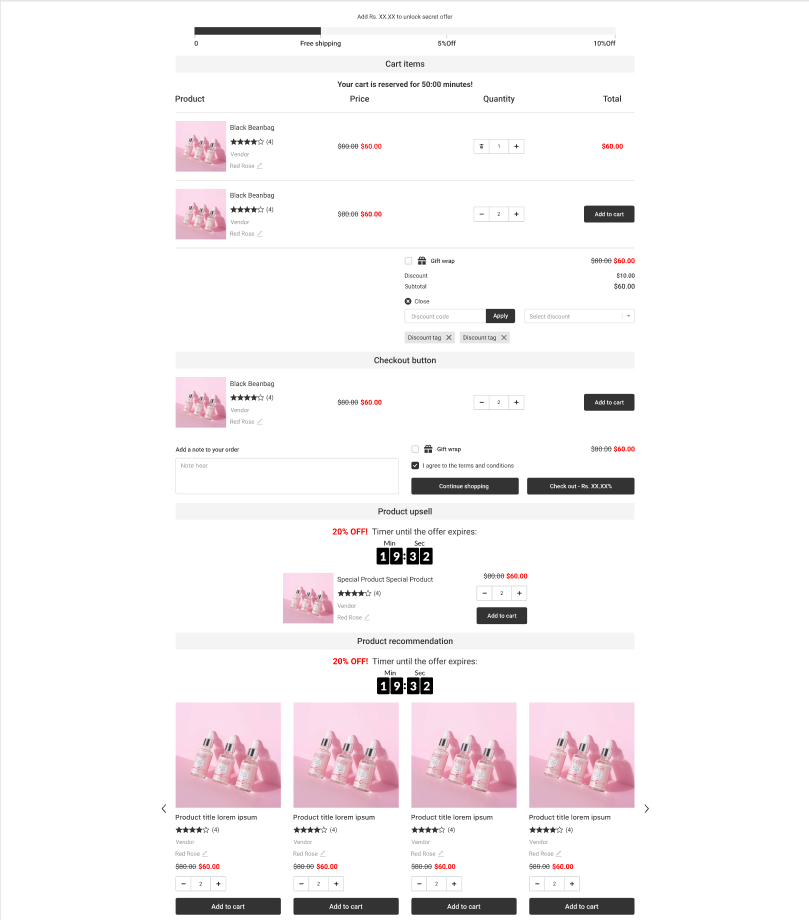 Progress Bar Widget
This widget allows you to show the offer like free shipping, percentage, and fixed discount that you would like to give to your customers.
Cart item widget
This widget helps you to add more attractive features to your cart items and boost your sale with various upselling options.
Product Upsell
This widget will allow you to show upsells for your customers on the full cart page.
Product recommendation widget
This widget allows you to add the products that you want to recommend to your customers in the full cart page.
Image with the text widget
This widget allows you to add an image with text for your customers on the full cart page.
Custom HTML widget
With this widget, you can add the HTML code and can create custom buttons or anything that you want to show on the full cart page.
Discount widget
This widget allows you to display the discount widget for your customers from which they can use discounts for their products.
With this widget, you can add the checkout button to your full cart page.
Product bundle widget
The Product Bundle widget helps you to offer multiple products in a single bundle with attractive discount offers to your customers.
Birthday collector
This widget allows you to collect the birthdays of your customers and offer them special discounts on their purchases.
Survey
This widget allows you to create a survey form for your customers so that you can collect the experience of your customers from your store.
Why should you use iCart in your store?
If you are looking for a full cart customization and conversion optimization app, then iCart is the right app for you. iCart has a structured, simple, attractive, and clear design that improves the shopping experience of customers. iCart is developed in a way that any person from non-technical background can easily handle. The best thing is you can track your store's performance made through iCart with its advanced analytics.
Its analytics will give you reports like revenue generated by the app, orders generated by the app, ROI, total store orders, iCart impressions, iCart conversion rate, iCart abandonment rate, and many more. Based on these analytics, you can create new better strategies to improve and boost your upselling.
Wrap up!
Now start selling more by winning the hearts of your customers through upselling.