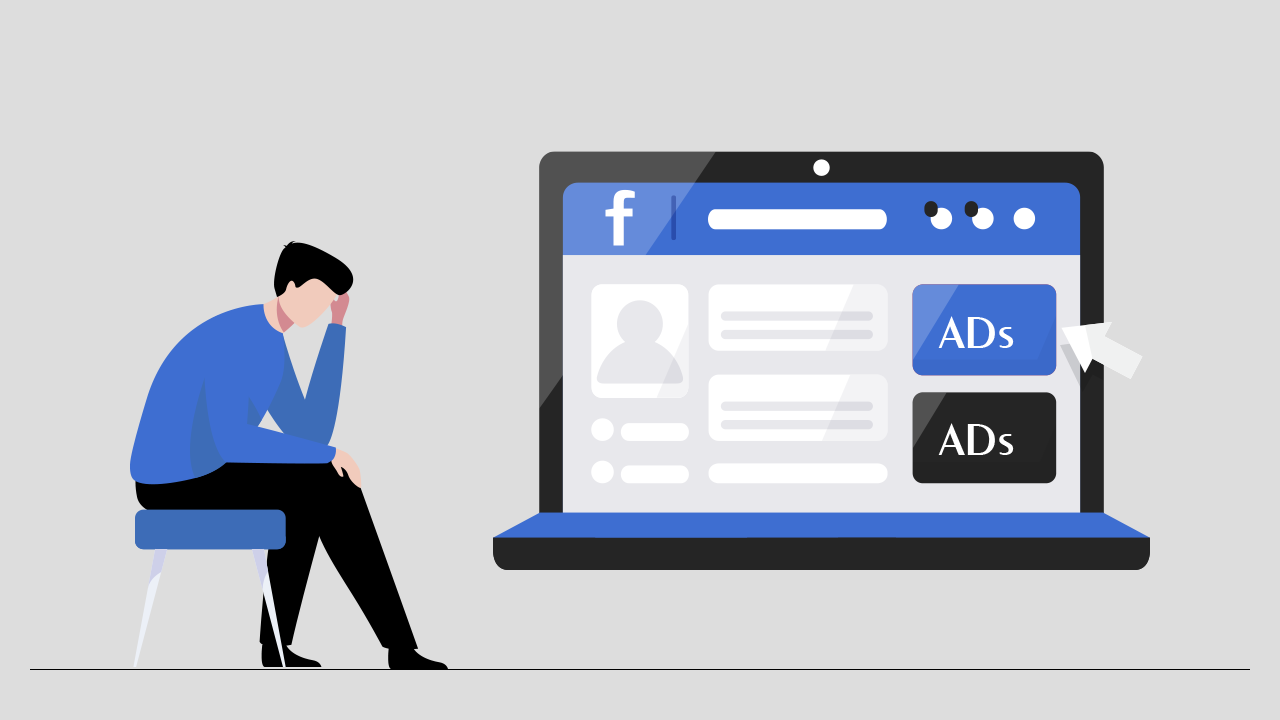 There is no doubt that Facebook offers the best advertising platform for all types of businesses to reach their targeted audiences. But the main point is that many of us are not aware of the mistakes we do and repeat.
If your business is not getting the right promotion or your Facebook ads haven't got any sales yet then here are some basic measures which will help you to fix the common issues in Facebook Advertising.
Not Investing in Audience Research Upfront
Say your opinion first. Which one will work better? A perfect ad in front of the wrong people? Of course, I will spend my money on having the right audience first.
Facebook is a sea to dive in and find the best audience, and depending on what you are selling, your audience could be bigger, smaller, or even completely different from the one you set out to target.
Before starting Facebook ad you should think of your audience first. You need to target the right audience. But for targeting the best option will be to ask yourself first. This will help you to understand the customer's point of view that how people will be interested in buying your products.
For example, people who like CCD on Facebook might be interested in buying their special coffee. You need to find the right niche that matches your products. One of the best ways to target the right audience is to think yourself from the customer point of view like:
What would they Google?
What pages would they "like" on Facebook?
What influences or celebrities would they follow?
What apps would they use?
What publications/blogs do they read?
What competitors are they already buying from?
Where would they hang out on Reddit?
Go research and find the uniqueness of their interests in products as compared with others. During the research, if you found your Facebook page then do like it under your personal profile. Facebook itself suggests various pages related to it.
Targeting An Audience That's too Broad
A common mistake noticed with paid advertising is going too broad with the audiences that we choose to target. Remember you don't have to pay for the wrong people. For starting an E-commerce business the good size of the potential audience is between 500k to 1.5 million.
If your audience is too small then add something interesting for them until you find a mass amount of users.
Impatience
Patience is the main thing in every business until you start earning yourself. Sometimes you may be feeling upset in not getting the result and losing money then don't stop losing yourself instead focus on your business and target the right audience through relevant ads.
Avoid making decisions about your ads like pausing them until you have reached 1000 people. Instead, you should analyze them and find the solution for it. If you haven't installed your Facebook Pixel then definitely install it because it helps you to track conversions from Facebook ads.
Not Isolating What You are Testing
In advertising, knowledge is frequently underestimated in the quest for results. And keeping in mind that it's firmly energized that you analysis and test things with your advertisements, you can possibly truly learn as you go on the off chance that you test each factor in turn. Testing various audiences, each gave various promotions, on various occasions won't disclose to you much regardless of whether you discover something that shows signs of improvement results. Is it safe to say that it was a group of spectators? Is it true that it was the advertisement? Is it safe to say that it was the planning? Is it true that it was a mix of a couple of things?
As much as you can, attempt to disengage one variable to test so you can go ahead after the test with information you can follow up on. In the first place particularly, you ought to test at the Advert Set level with the spectators you're focusing on.
Not Removing the Value of Your Ad Spend
Even though your main aim is in gaining sales, but that is not only the result which you can gain back from your ads.
There are many additional values that you can gain from an ad that "failed" to reach any customers. I would strongly recommend to set up Google Analytics and analyze the report. This will help you visually see how traffic is behaving on your website. You can see the bounce rates, what they click, on which pages they remain for a while, and on which page visitors come and leave.
Not Improving Your Ad Creative for Attention and Clicks
After finding your audience, a great creative for your ads can enable you to improve your outcomes.
Various things go into a good ad, but below are some best practices to help:
Have a point of convergence in either the picture, duplicate, or video thumbnail that gets the eye.
Consider utilizing emoticons to include character and visual components in your duplicate.
Collect social evidence (like, remarks, shares) after some time each time you run a promotion, which makes your advertisement significantly more dominant.
Not Utilizing the Benefits of All Your Available Insights
Follow are the listed things to get better ad performance:
CTR
Cost-per-click
Website Purchases
Website Purchase Conversion Value
Frequency
Reach
Relevance Score
Budget
Cost per Result
CPM
Apart from this, you can also use the "Breakdown" option to analyze the performance of your ad based on various factors.
Keep learning with our knowledge based blogs on:
Benefits of Embedding UGC on E-commerce Store
10 Shopify Marketing Strategies that Improve Sales