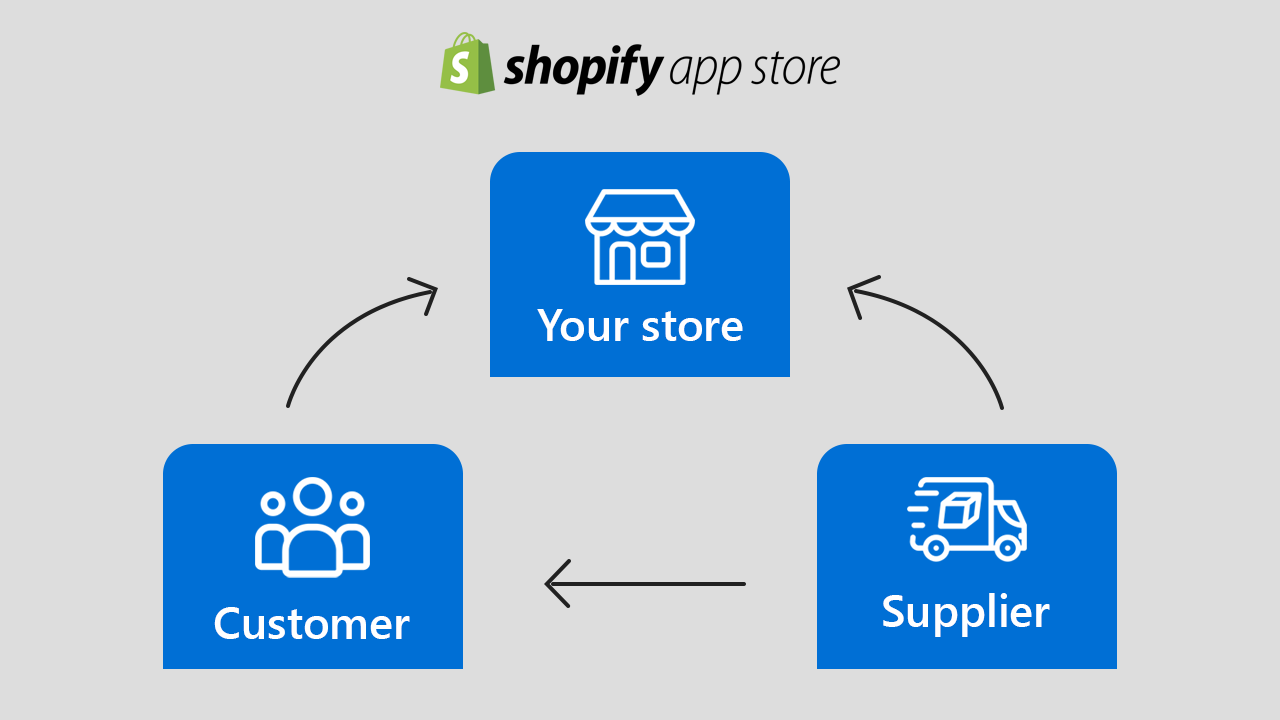 "Dropshipping"- the term is getting more popular day by day. For many e-commerce businesses, it has proven a game-changer, where lots of stores got scary ends due to dropshipping. In this article, we will discuss why many dropshipping stores failed and some of the best Shopify apps for dropshipping.
Dropshipping with Shopify
Dropshipping is an e-commerce business model where merchants run their online store without holding inventory for the products they are selling.
If you'll ask whether Shopify is good for dropshipping, I would say Shopify is the best platform for dropshipping. Shopify is the top picked e-commerce platform when launching a dropshipping store for any category due to its easy setup.
With Shopify, it's easy to find suppliers through many dropshipping apps.
How profitable is the Dropshipping Business
According to Shopify, there are many dropshippers who make up to $100,000 per year with a successful dropshipping store. So, ready to start a dropshipping business? Scroll down a bit and check out how to start Dropshipping with Shopify.
Risk Factors of Dropshipping Business Model
Many risk factors can affect your store operations and customer satisfaction if you are a dropshipper. And you should be aware of them:
Fake dropshipping suppliers preying on inexperienced merchants.
Customers get wrong products or damaged products.
Fulfillment errors by suppliers like late delivery, sending expired products, and many more.
No way to check if customers get in the same way you advertised it.
Higher shipping costs.
Delivery takes longer than you promised.
These are just the major risks in dropshipping business. There are many more you can check here.
How To Start Dropshipping with Shopify
Before you start dropshipping with Shopify or any other platforms, you must understand how it works, its benefits and drawbacks, and the order process and products go through from suppliers to customers.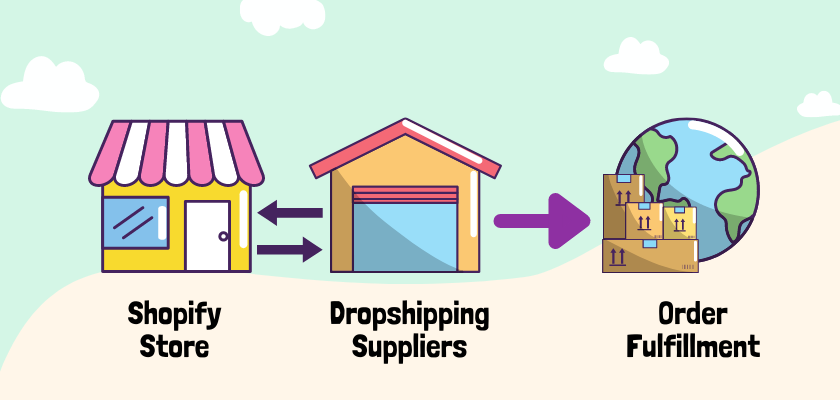 Steps to Get Started with Shopify Dropshipping Business
Find your niche.
Get a business name and domain.
Create a new Shopify store.
Design your storefront. Here are some best Shopify storefront examples.
Connect your domain to your Shopify store.
Setup the payment methods on your store.
Add the best dropshipping Shopify App to your store.
Choose the right suppliers for delivering customer orders.
Find products to add to your store.
List the selected product on your website.
These steps will help you set up your dropshipping store with Shopify. Next, you can work on branding and generating sales & marketing channels for getting the first sale in your store.
Best Dropshipping Shopify Apps in 2023
Here are the best Shopify apps that allow dropshipping by letting you import products and process orders with great ease.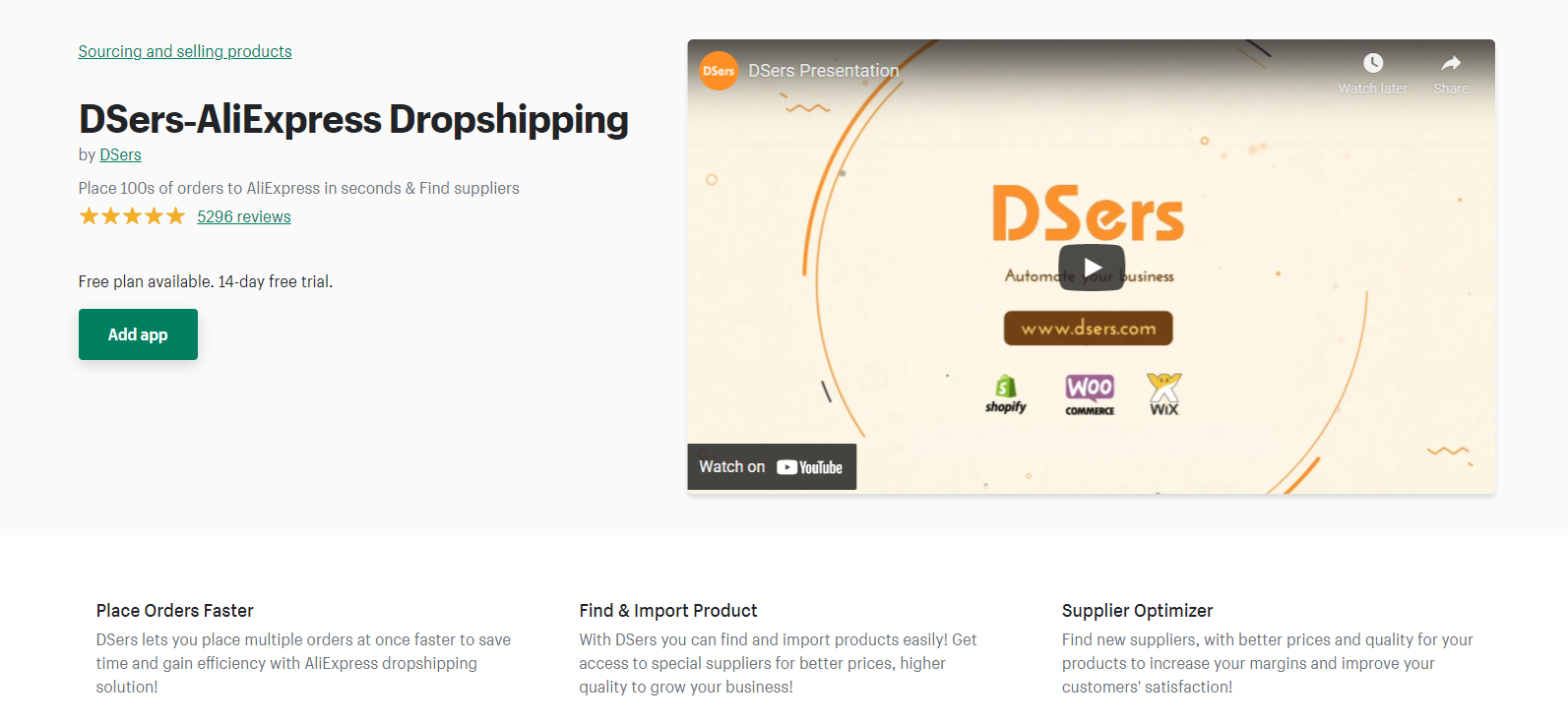 DSers is an AliExpress Dropshipping Solution to find products and suppliers for your online dropshipping business. With DSers, you can manage multiple Shopify stores in a single place.
DSers gives you exclusive access to special suppliers so that you can avoid the high risks of dropshipping discussed above.
Key Features
Find, import, and edit products for your store.
Automatically track and sync shipping information.
Create special deals for your customers like BOGO and bundles.
Change the supplier of your product with ease.
Get a notification for every price or stock change for your products.
Choose the shipping method that suits your needs better.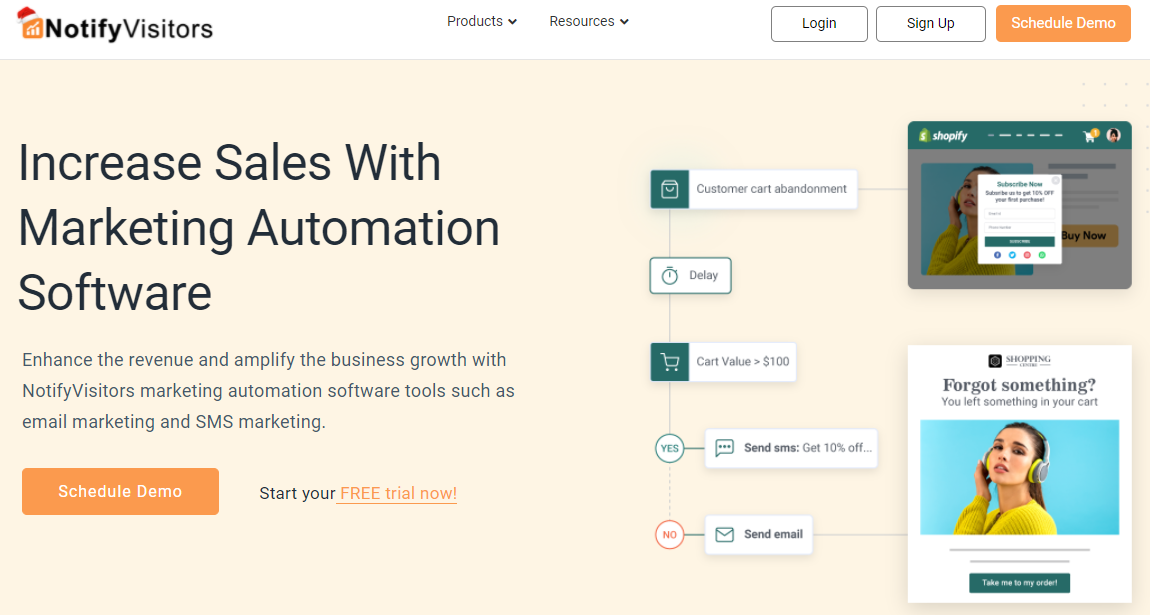 NotifyVisitors offers marketing automation tools for Shopify dropshipping that can help store owners attract more customers and increase sales.
With NotifyVisitors, shop owners can easily create personalized notifications for individual visitors or entire segments of potential consumers, sending them at the right time to convert their website traffic into actual conversions.
Through advanced targeting and automation capabilities, shop owners have access to all the information they need to ensure they're sending the right message to the right people.
With NotifyVisitors they have seen great success in boosting their ROI, enabling them to grow their business faster than ever before. There is no better way for shop owners to maximize engagement, drive conversions and build a thriving eCommerce business!
Key Features
Drag and drop content editor to customize templates
No coding required
A/B testing to find the best variation to work with
In-depth Analytics to understand the campaign's performance
Segmentation to better target your customers
Spocket ‑ US & EU Dropshipping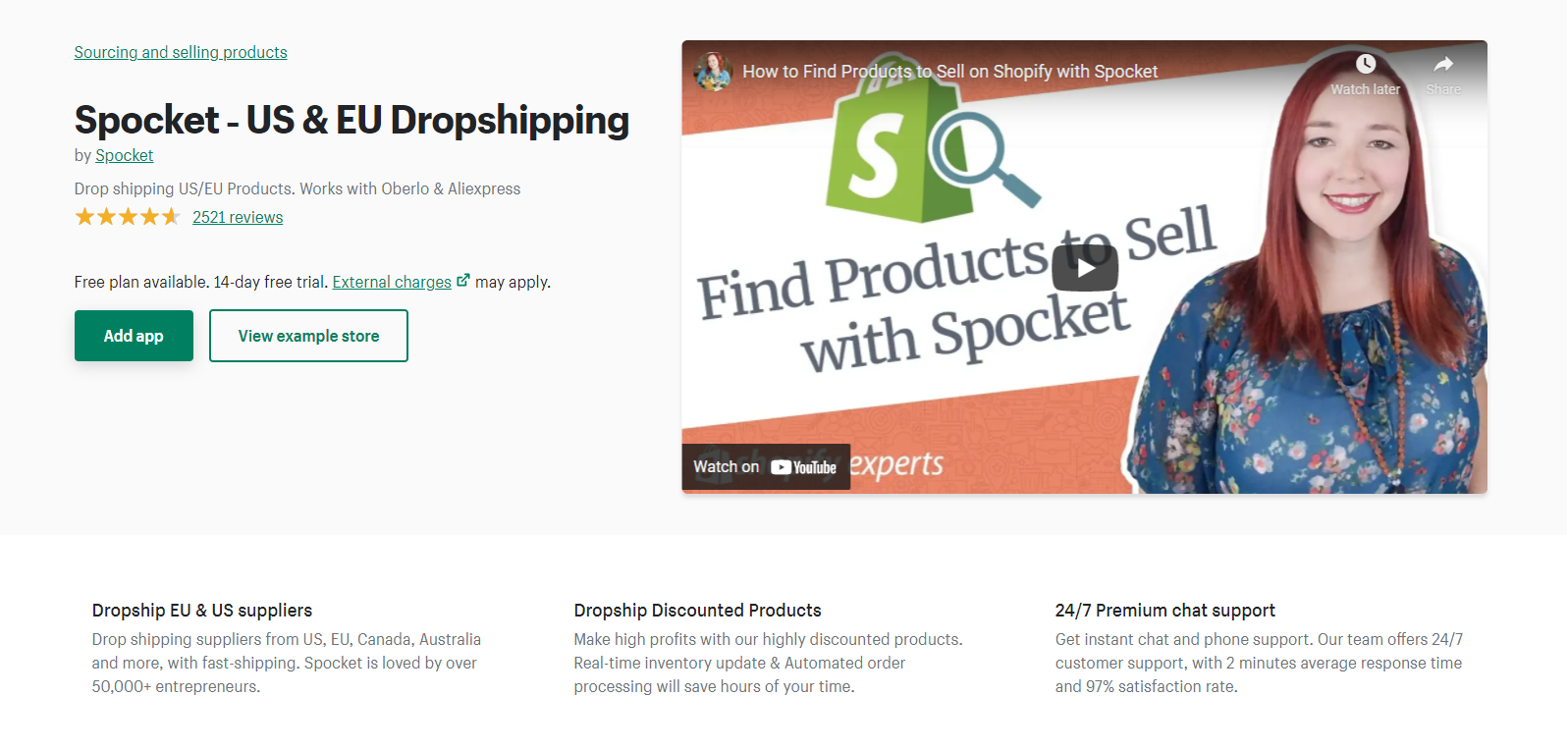 Spocket is a Shopify dropshipping app dedicated to US and European-based suppliers and products. Therefore, you can offer faster shipping to your customers. To ensure product quality, Spocket helps you order sample products before you add them to your store.
If you don't want to rely on AliExpress products or suppliers then Spocket is the best option for your dropshipping business.
Key Features
Enjoy fast shipping with US and European-based products.
Fulfill orders with one click.
Real-time order tracking.
Stay updated with the stock of your products.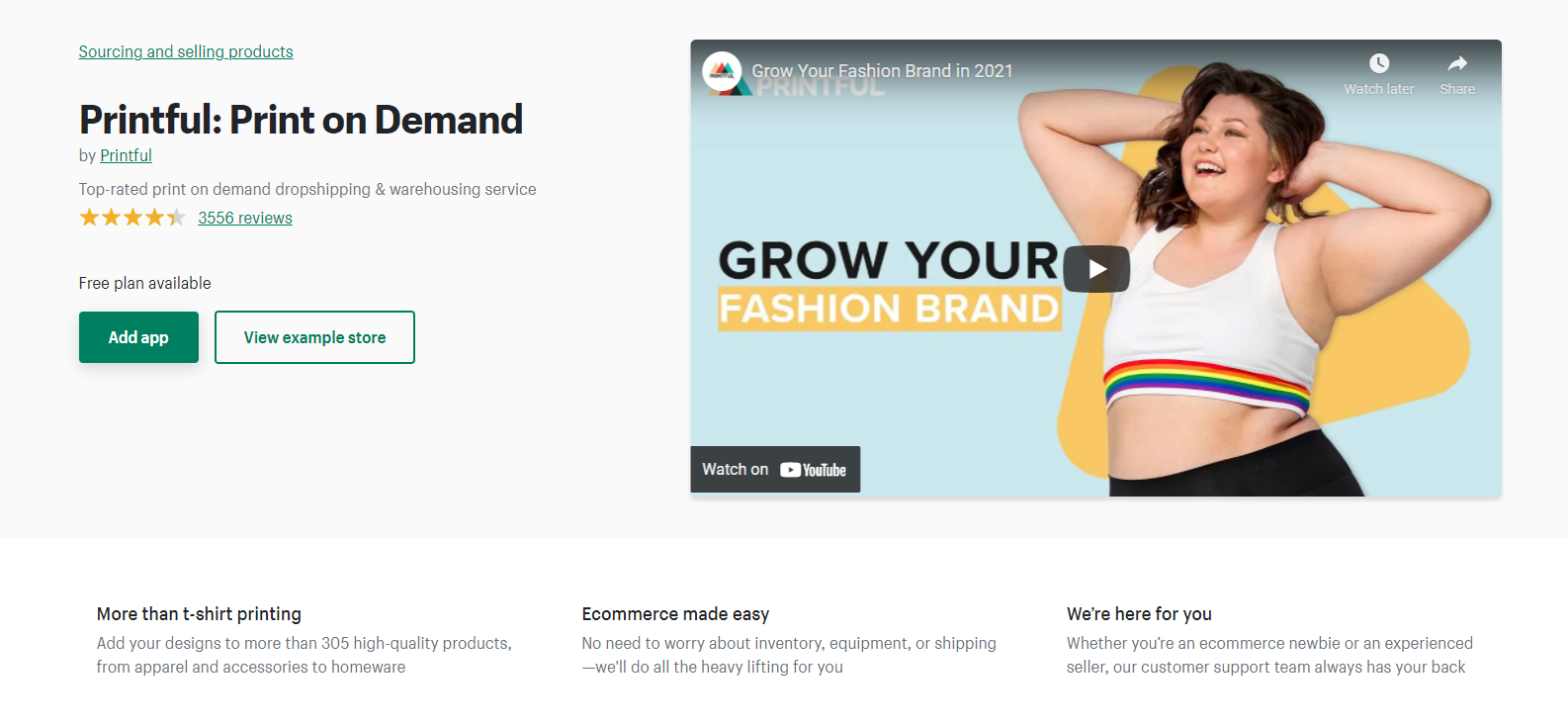 Printful allows you to run your print-on-demand e-commerce business without holding stock by designing creative designs, adding them to the products, and selling them on your website. With Printful, you get a huge collection of blank products that you can put on your website by adding your designs.
All the rest of the fulfillment operations after getting orders like printing, packing, and shipping would be done by Printful.
Key Features
Design your personalized product.
Import your product to your Shopify store.
Use the product base from a large collection for design.
Enjoy automated fulfillment of your orders.
Track all the orders easily.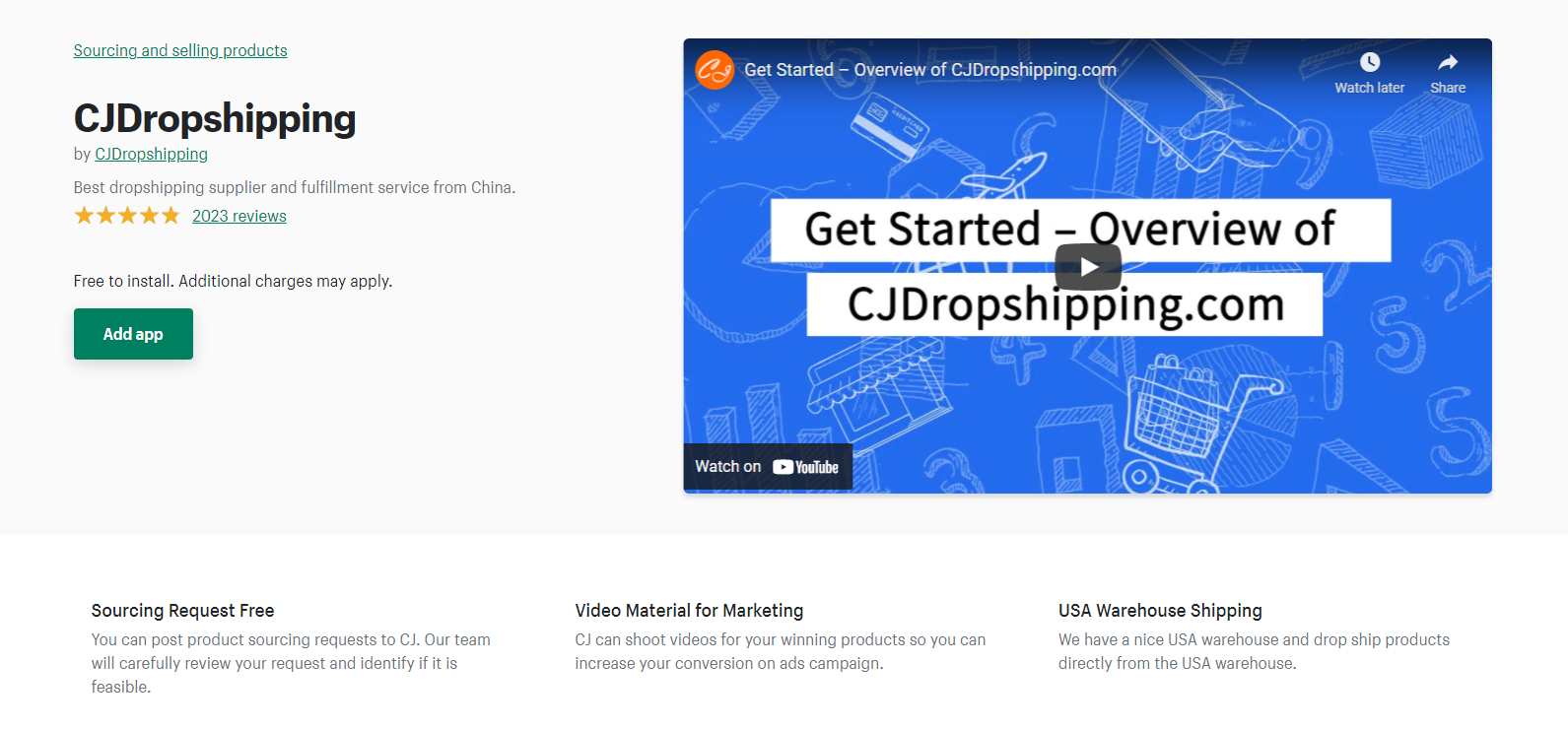 CJDropshipping is a marketplace that offers dropshipping services with its Shopify app. With the CJDropshipping app, you can source any products into your stores, including thousands of POD products.
The app also offers a free tool "Shipping Cost Calculation and Tracking" to calculate shipping prices for different shipping methods and to track all your orders.
Key Features
Import products to your stores with just a few clicks.
Get fastest same-day processing, shipping from US warehouse directly to your US customers.
Track your orders and make the delivery analysis.
Request sourcing for unavailable products.
Upload bulk dropshipping orders easily.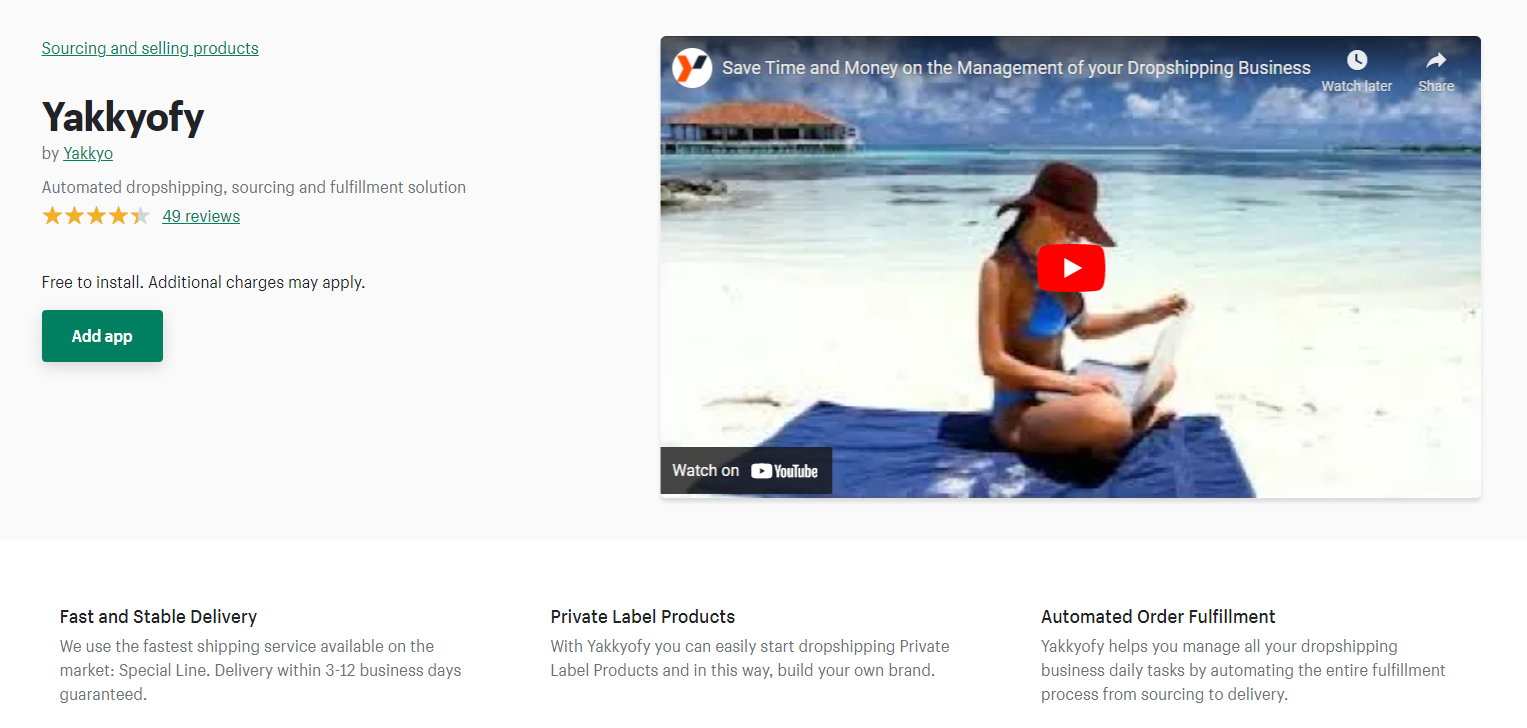 Yakkyofy is a platform that offers dropshipping and eCommerce services: from sourcing quality products from China to test the quality of your items, to dropship products with private label products and packaging Yakkyofy the partner that you need.
This Shopify app helps you to connect their Platform to your store with just a few clicks and automate the entire fulfillment process of your store.
Key Features:
Import products to your stores with just a few clicks.
Get fast shipping in 3-8 days in the US and most EU countries.
Private label products.
Custom packaging with your own logo.
Quality check on your items.
VIP assistance.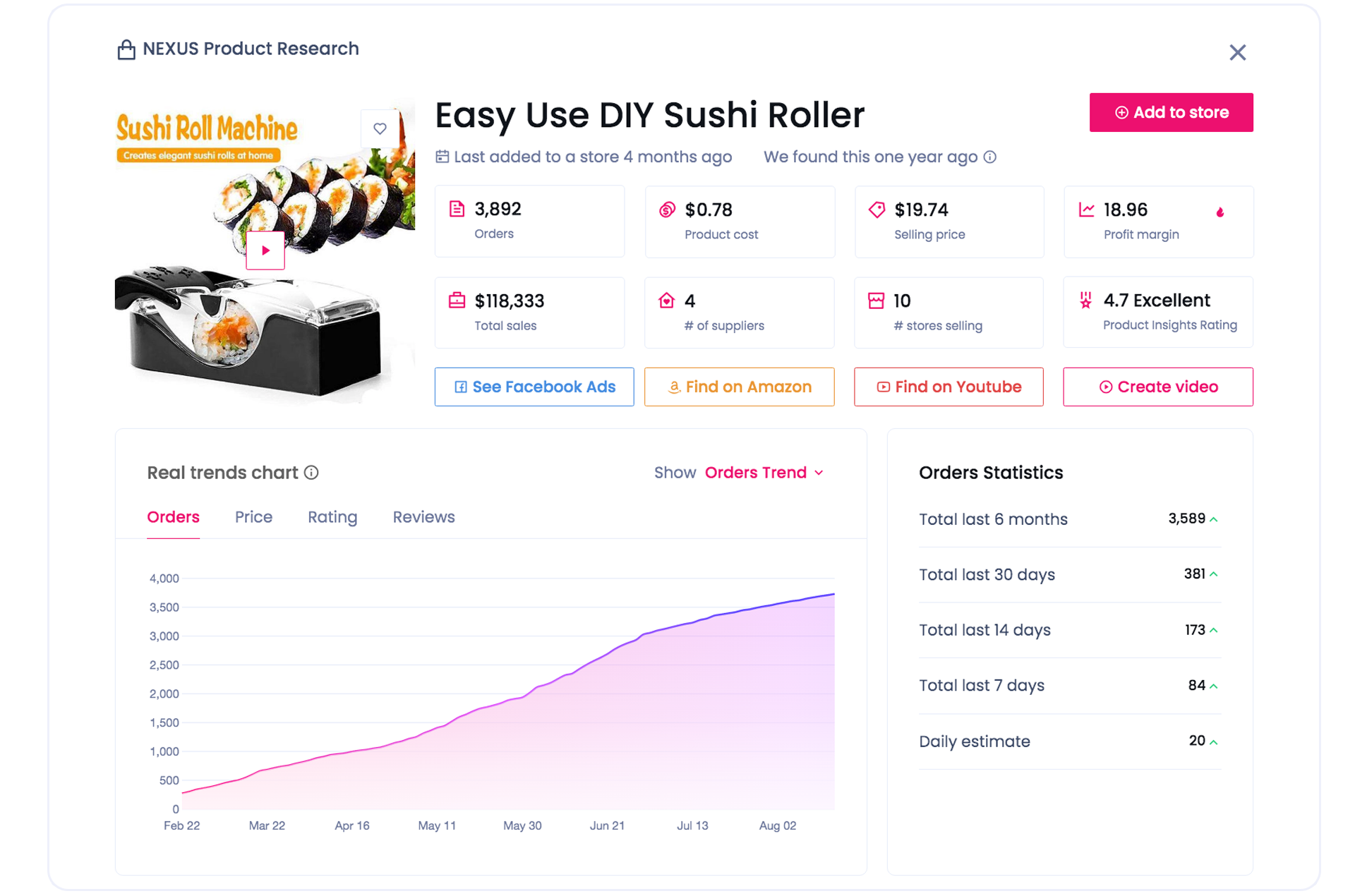 Sell The Trend is more than just a dropshipping product research tool. While Nexus AI Research Tool remains its crucial feature, you get a complete store automation package when subscribing to this all-in-one dropshipping platform.
Its own CMS lets you create your own store within seconds, and you can import your preferred products to Shopify or Sell The Trend Shop with 1 click.
If you're new to dropshipping, the subscription comes with a free Success Academy series to help you manage your dropshipping store on Shopify and WooCommerce.
Here is a list of its key features and what you can expect from this dropshipping tool:
1-click push-to-store import product feature
1-click order fulfillment and inventory sync
Facebook audience builder to optimize your Facebook ads
Video ads creator
Influencer engagement calculator
Store intelligence to spy on your competitors
It comes with a 7-day free trial.
The monthly subscription is $39.97 but you can get 2 months free if you buy the yearly plan.
Wrapping Up!
Hope you enjoyed the read. If you want to start a new dropshipping store, this article would be helpful for you. You may also need more digital courses on different dropshipping business segments. Here are the video tutorials!