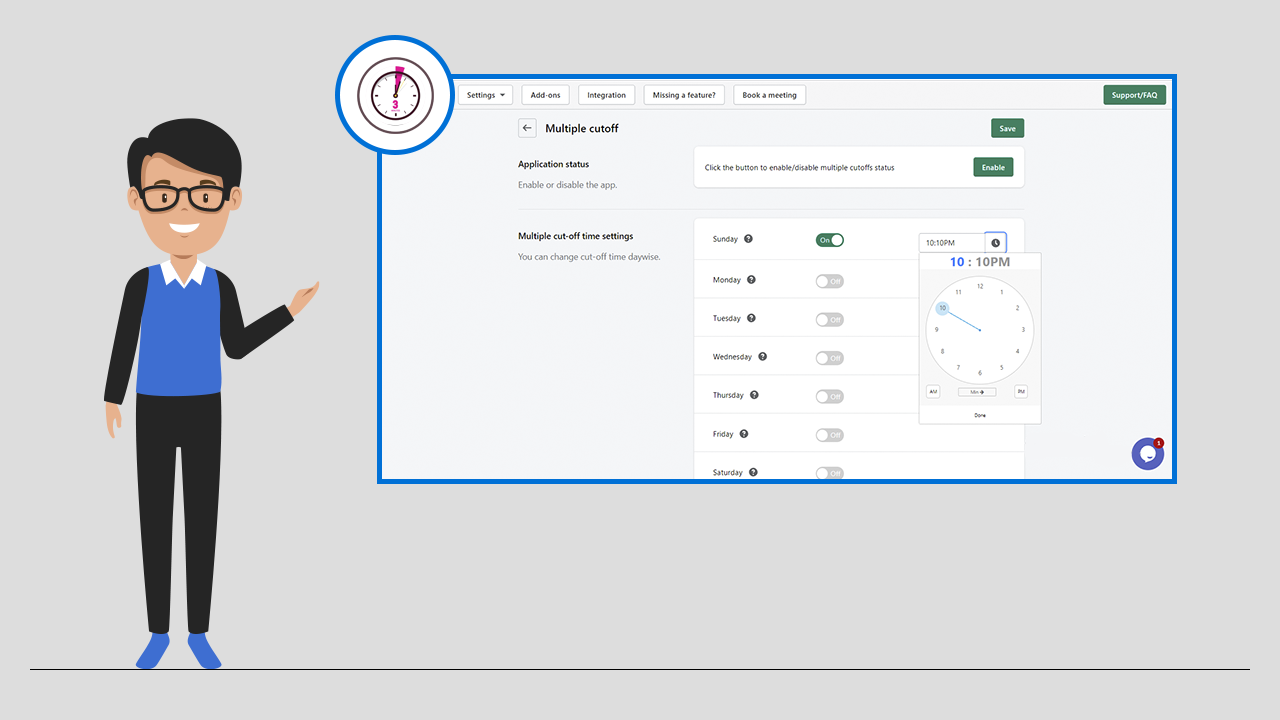 Installing the Multiple Cutoffs add-on in your store will engage more users. So here is the simple guide that will take you through the installation process and usage of this add-on.
Step 1: From your store open Stellar Delivery Date & Pickup and click on the "Add-ons" button. You can see all the add-ons as shown in the screenshot below. As we are installing the Multiple Cutoffs add-on click on the "Upgrade" button of the corresponding add-on as shown below.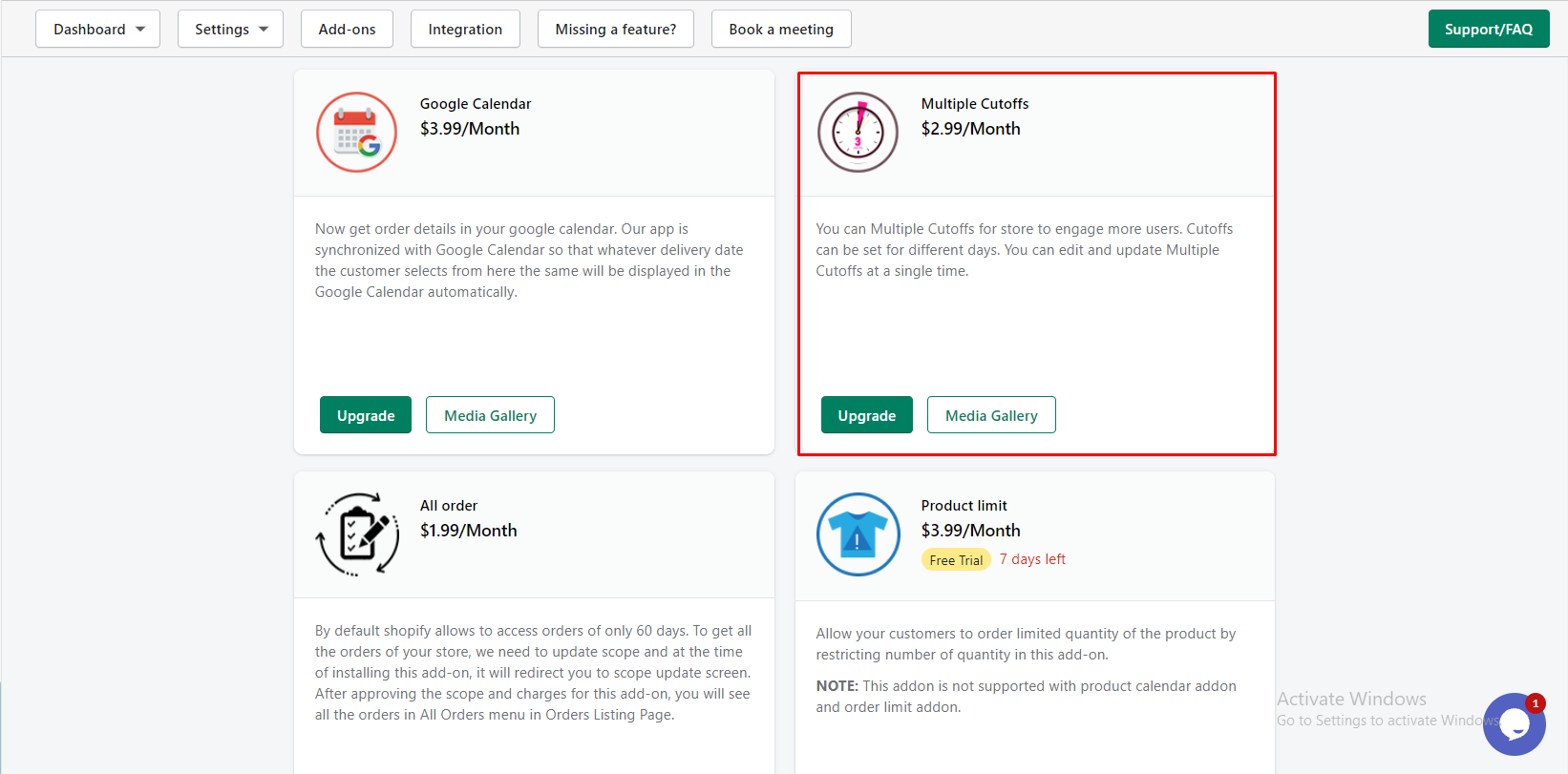 Step 2: Now click on the "Approve subscription" button as shown below.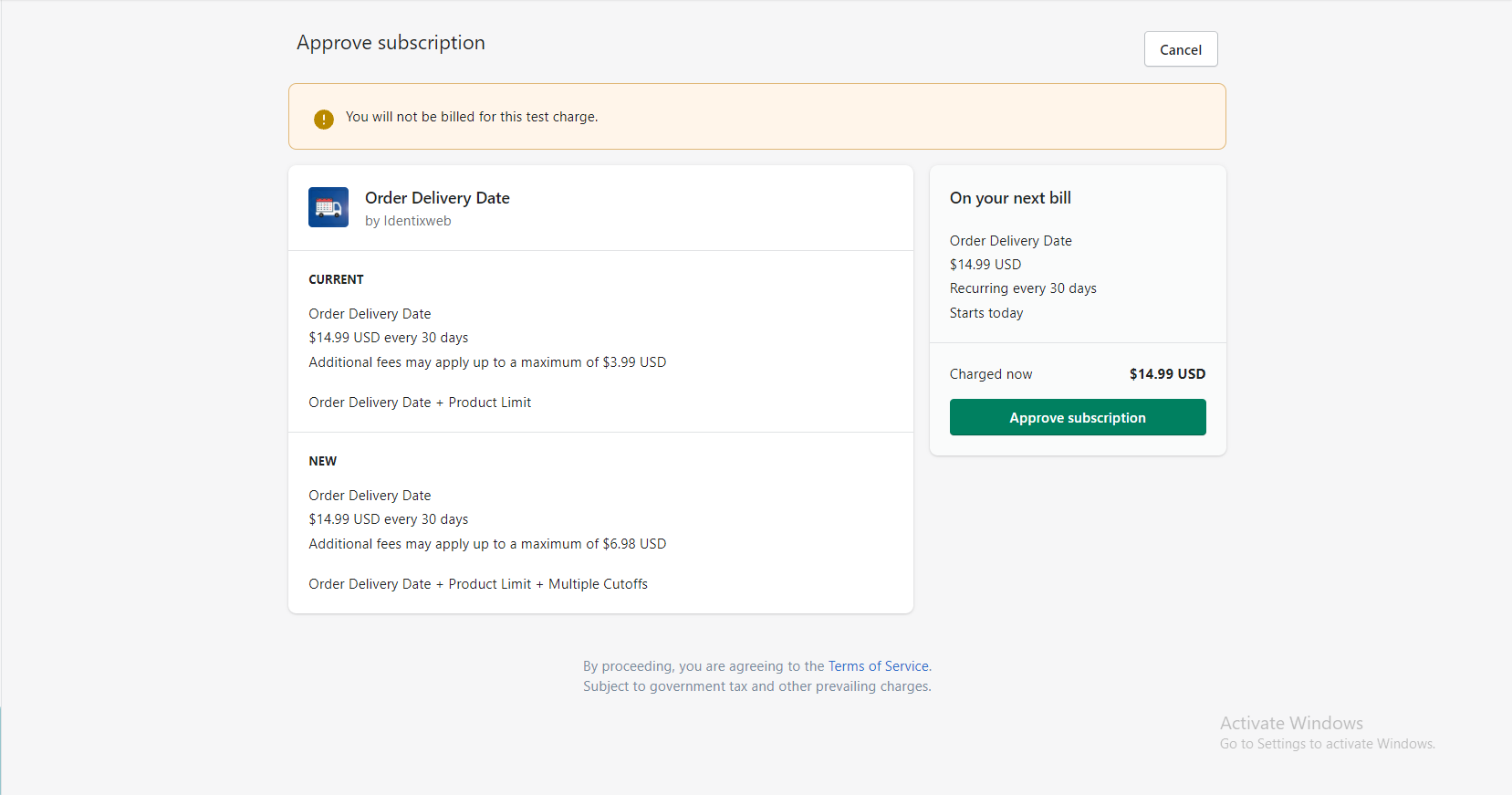 Step 3: Now you can see the add-on is installed which will be visible on the top navigation bar. To enable the multiple cutoffs status click on the "Enable" button.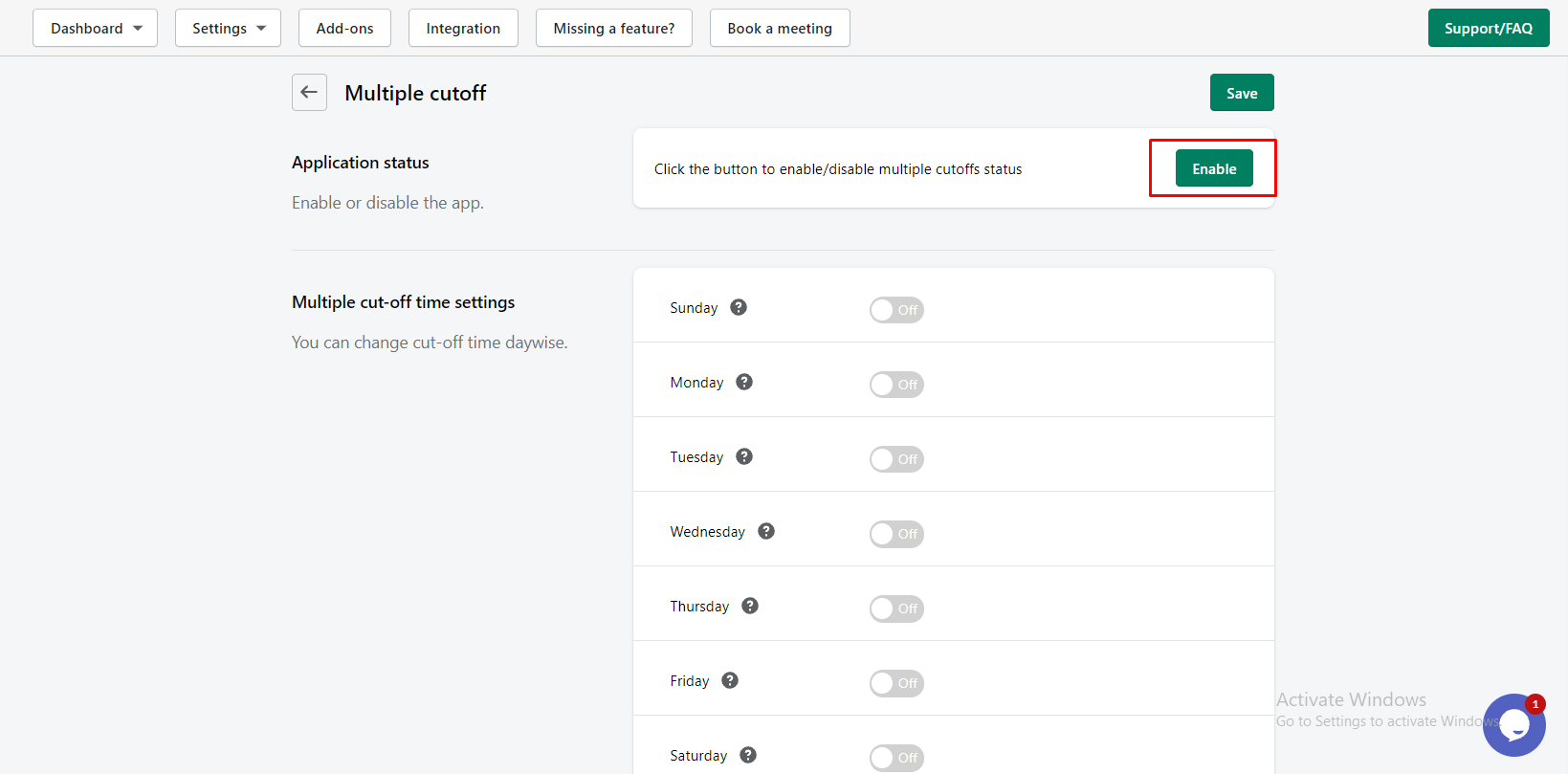 Now you can enable/disable the cutoff time for a specific day by clicking on the ON/OFF button. By clicking on the "ON" button you can add time for cutoff time in the field to apply in front of the days as shown below.